Blagoveshchenye is a small village located near Sergiev Posad in the Moscow region. It is famous for its wooden church that gave its name to the village.
Church of the Annunciation was built in the center of the village at the end of the 17th century. This church is an interesting example of Russian wooden architecture, an important monument of culture and history. It is the oldest monument of wooden architecture of the 17th century in the region. Photos by: Alexander Maretsky.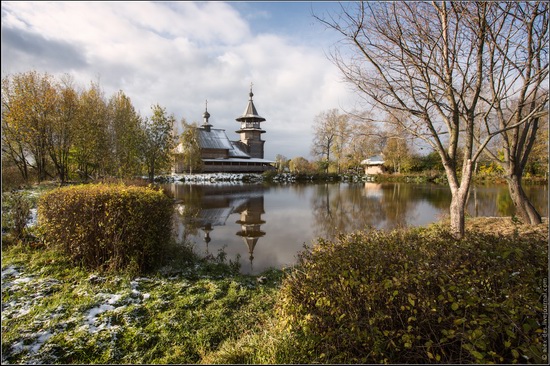 A few days ago, the first snow fell in the village.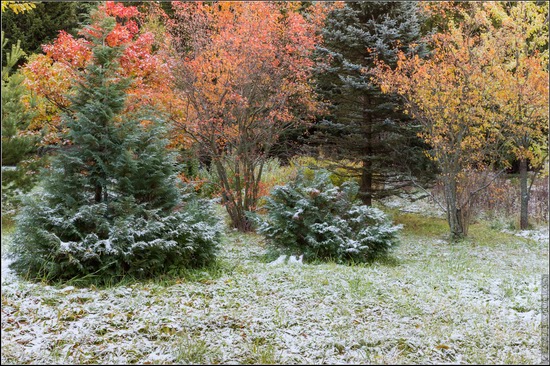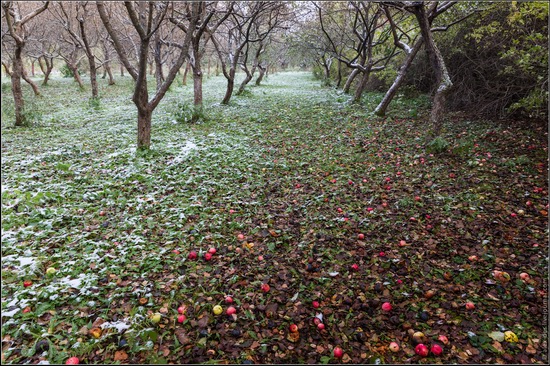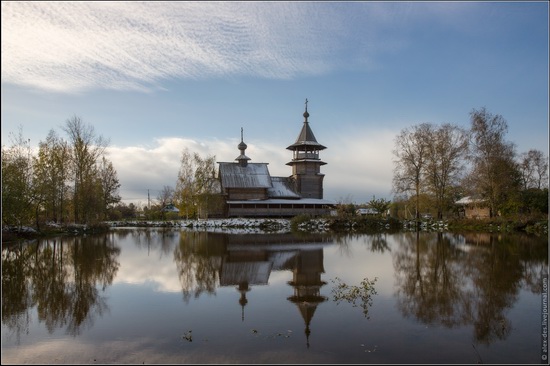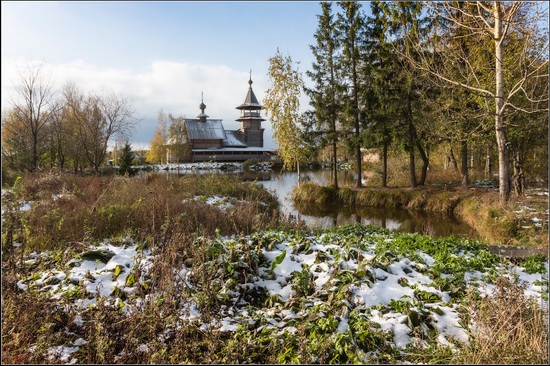 Church of the Annunciation in Blagoveshchenye in winter.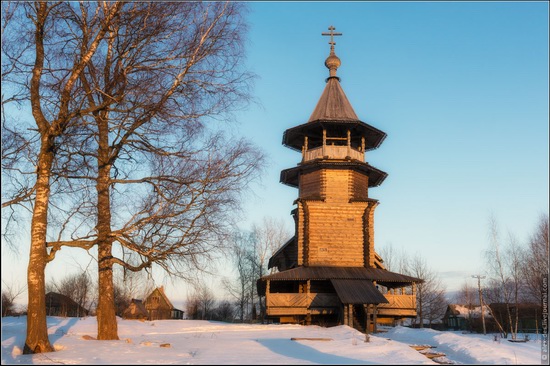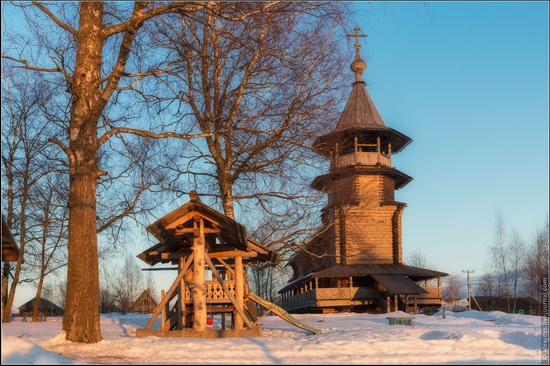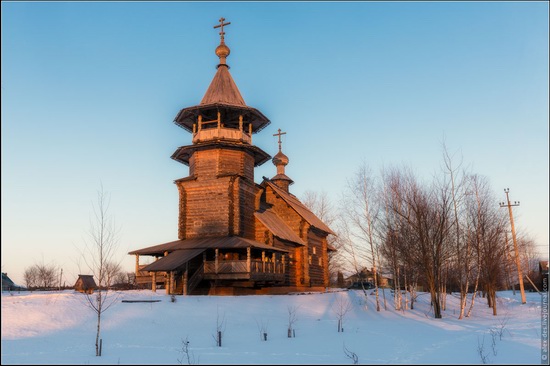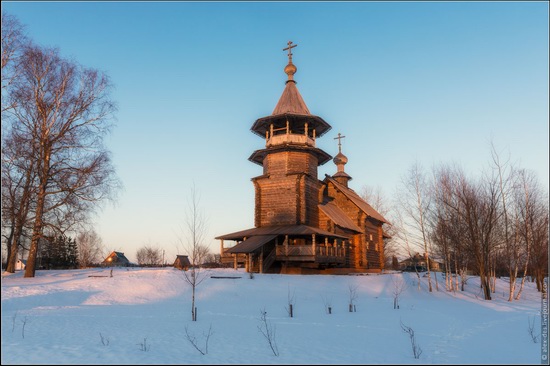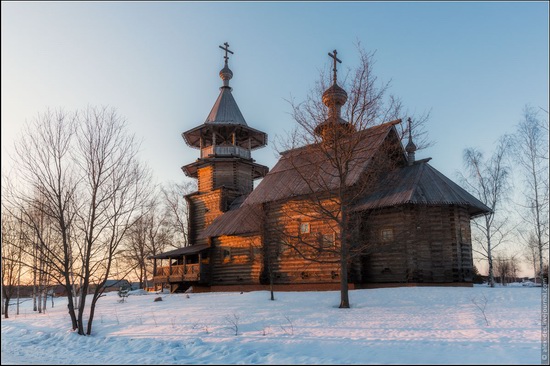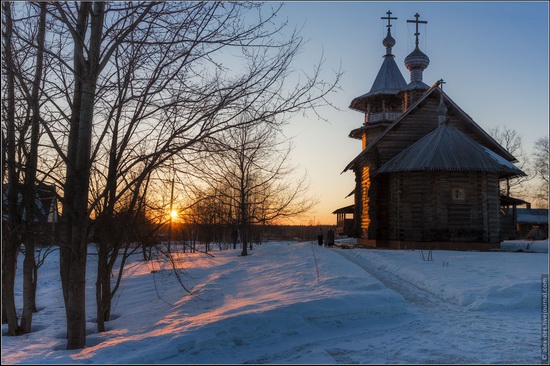 The village offers a great view of Sergiev Posad.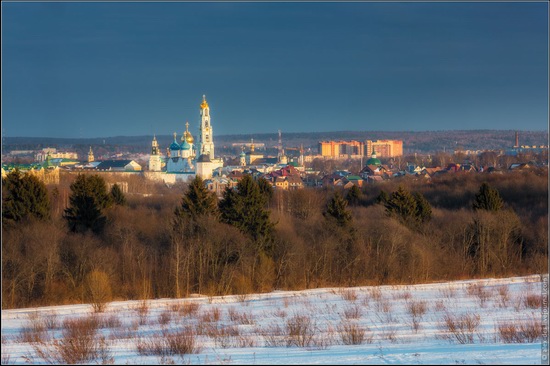 Tags: churches · Moskovskaya oblast · Sergiev Posad city
<< Stunningly beautiful scenery of the Kola Peninsula
No comments yet.