Every year more and more tourists come to the Kaliningrad region. They are people mainly from Central Russia and the nearest European countries.
First of all tourists are attracted by the Baltic Sea, resort towns, the unique Curonian Spit, architectural monuments of German heritage, as well as the proximity to Europe.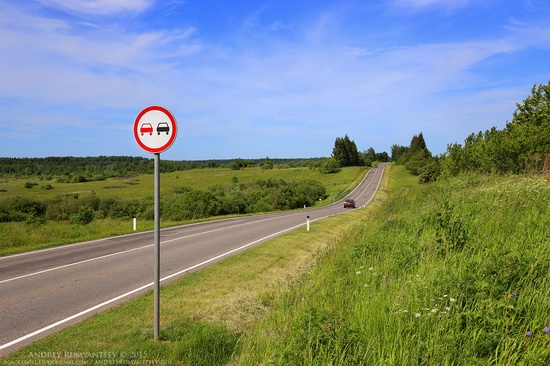 Most local travel agencies offer tours just on the usual attractions of the city of Kaliningrad and don't consider the routes through the region. But just outside of Kaliningrad you can find a lot of unique objects and historical monuments. Let's take a look at some of them. Photos by: Andrey Rumyantsev.
Tapiau Castle (1265) in the town of Gvardeysk (former German Tapiau). Due to the fact that after the Second World War it housed a prison, an old part of the castle, as well as all buildings of the early 20th century have been preserved in excellent condition.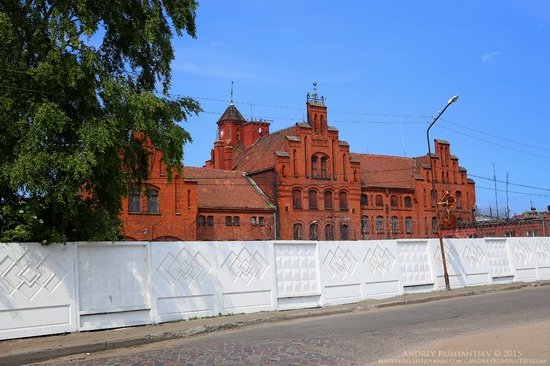 The former Psychiatric Clinic of Allenberg (Provinzial Heil und Pflegeanstalt Allenberg) in the town of Znamensk (former German Wehlau). By the beginning of World War II, there were about 1400 mentally ill people here.
In 1940, SS units killed several hundred patients here. Until 2013, the complex was used by military units, so the buildings are relatively well preserved. Today, this object is abandoned and closed to the public.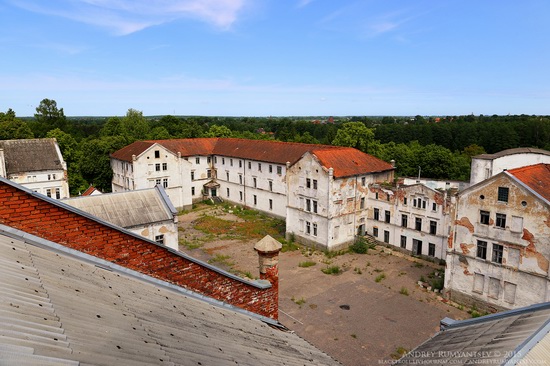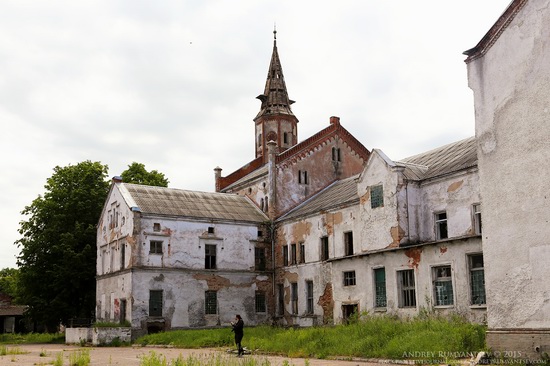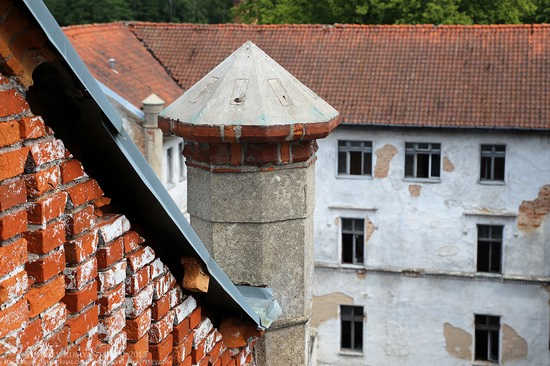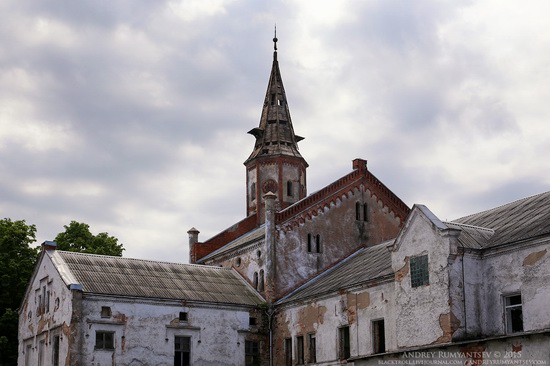 Another place of interest in Znamensk – Sash Lutheran Church of St. Jacob, built in the 14th century.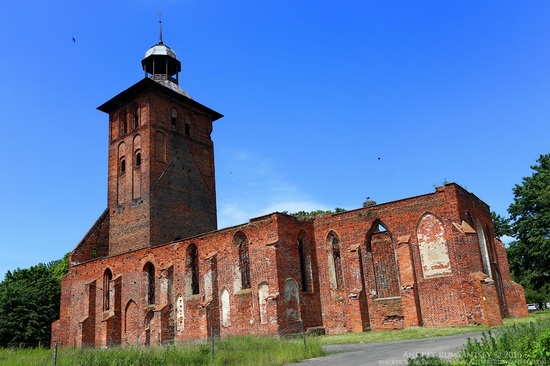 Parnehnen Manor in the village of Krasny Yar (former German Parnehnen).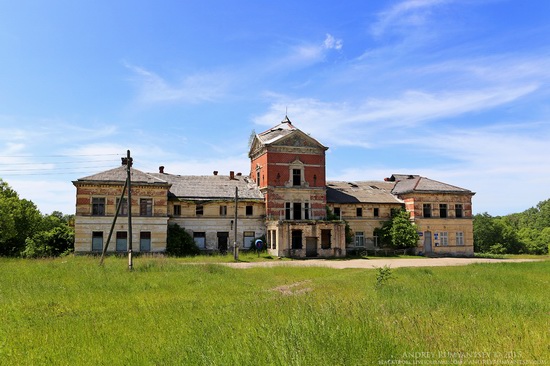 Old mill in the village of Krasny Yar.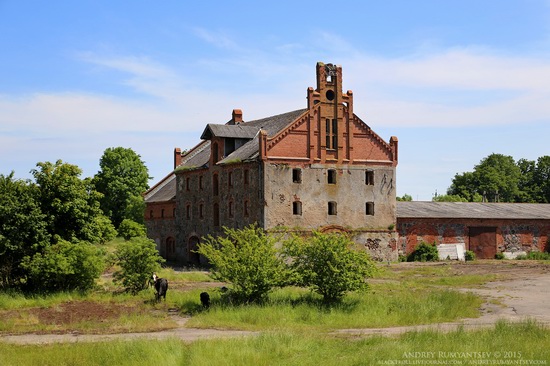 Kirch (1910) in the village of Novokolhoznoye (former German Neu Argeningken/Argenbrück).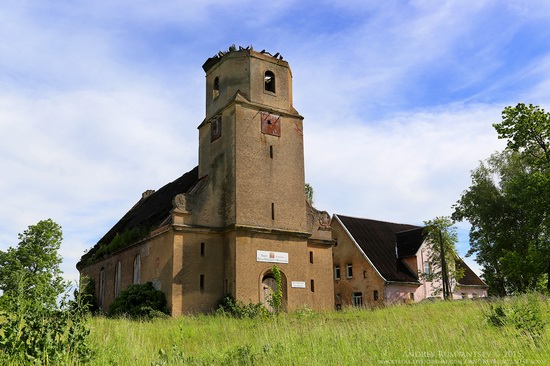 Sovetsk (former German Tilsit), the second-largest city in the Kaliningrad region, has a lot of sights and a pedestrian street. The monument to Tilsit tram.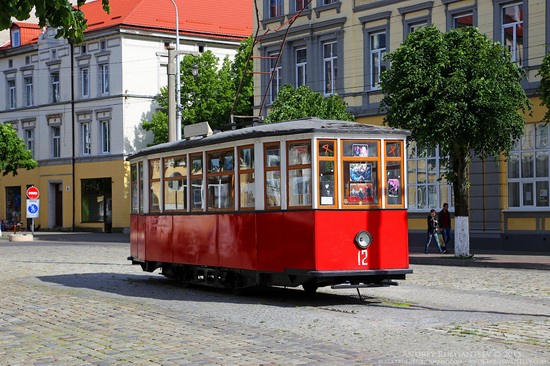 The main attraction of Sovetsk – the old border bridge of Queen Louise over the River Neman.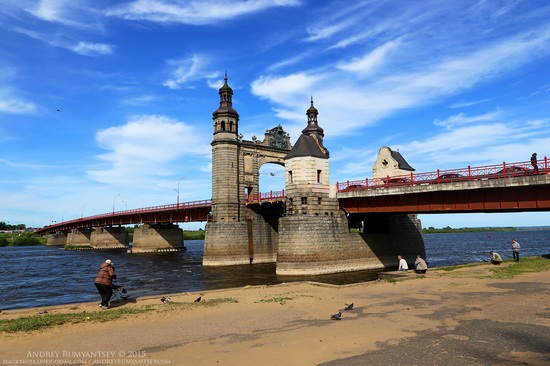 Water tower of the 19th century in Sovetsk.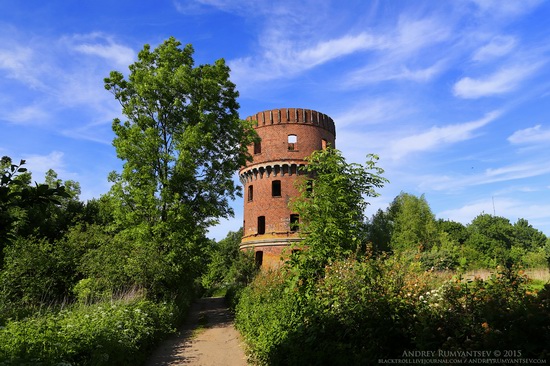 The village of Kotelnikovo was the place of deployment of air defense regiment. Currently, this object is abandoned and marked with signs of radioactive contamination. It is a great place to take some unusual photos.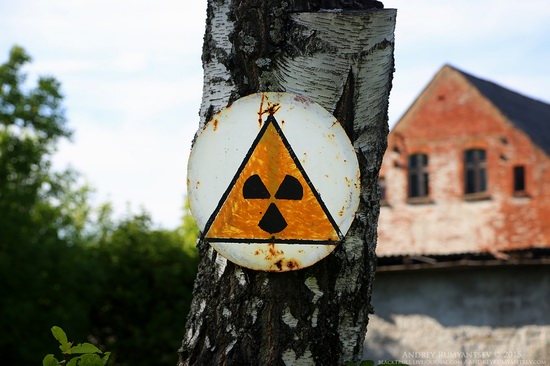 Baron von Mack's Manor (1860) in the village of Michurinskoye (former German Althof Ragnit). May 10, 2014, the manor burned down, and, today, it is a sad sight.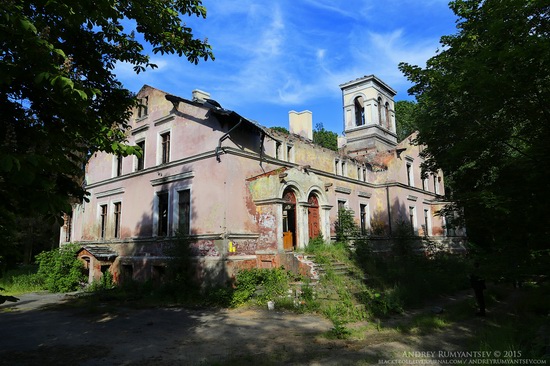 Former "Gemeynshafthauz" ("House of the Community") in Neman (former German Ragnit).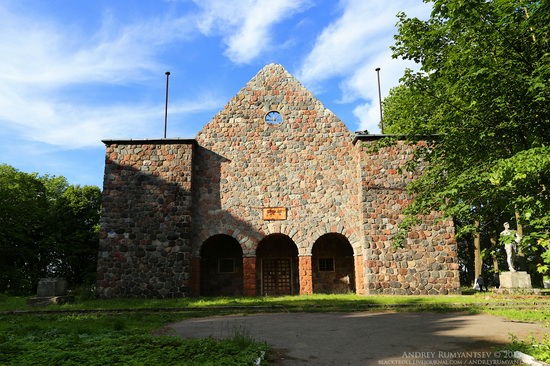 Order Castle Ragnit built in the 14th-15th centuries.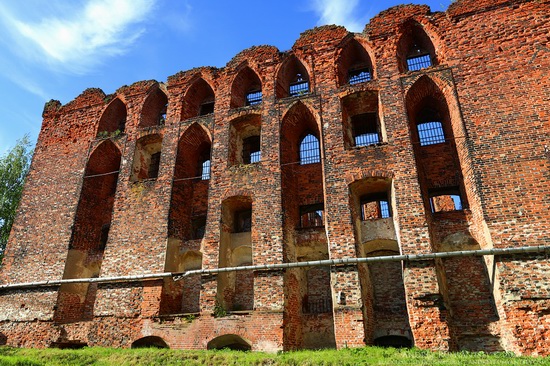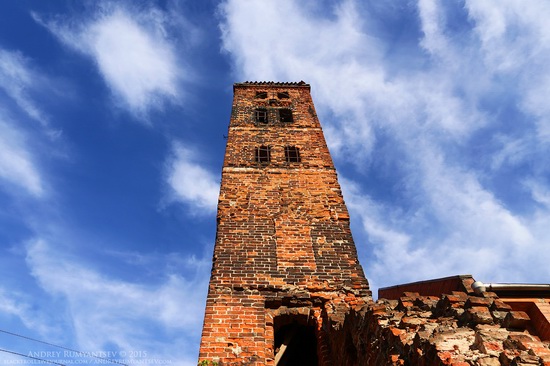 Farmstead in the village of Nagornoye (former German Geswethen), where, May 26, 1818, on the way to Wiesbaden, the Russian Field Marshal Mikhail Bogdanovich Barclay de Tolly died.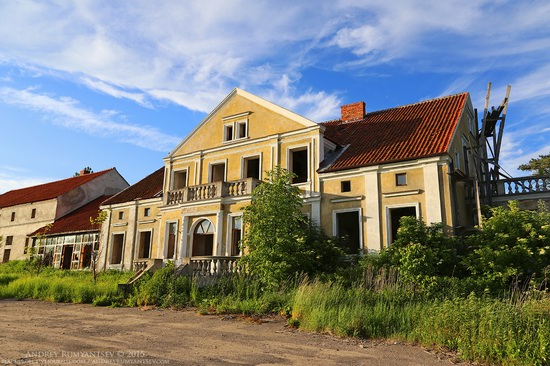 Georgenburg Castle (1350) near Chernyahovsk.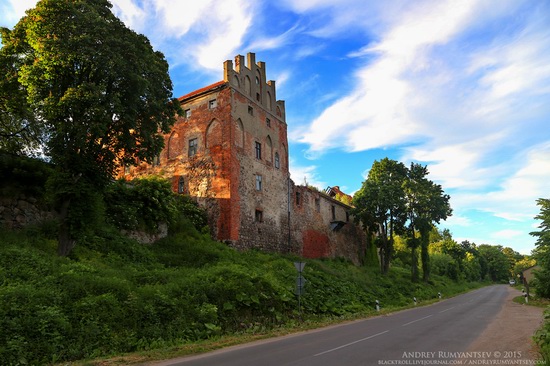 And this is only a small part of sights that can be found on the territory of the Kaliningrad region, the former East Prussia.
Tags: Kaliningrad oblast
<< The motives of Russian architecture in 1873-1880
No comments yet.