St. Isaac's Cathedral (the Cathedral of St. Isaac of Dalmatia) is the largest Orthodox church in St. Petersburg, located on St. Isaac's Square.
It is an outstanding example of late classicism with a number of new directions (neo-Renaissance, Byzantine style, eclecticism). This unique architectural structure is a high-altitude dominant of the central part of the city.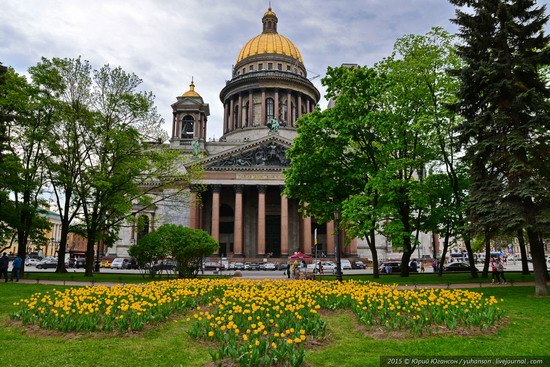 The cathedral was built by the architect Auguste de Montferrand in 1818-1858. The height of the cathedral – 101.5 m, the length and width – about 100 m, the inner area – more than 4000 square meters.
The outer diameter of the dome – 25,8 m. The building is decorated with 112 monolithic granite columns of different sizes. Photos by: Yuri Yuhanson.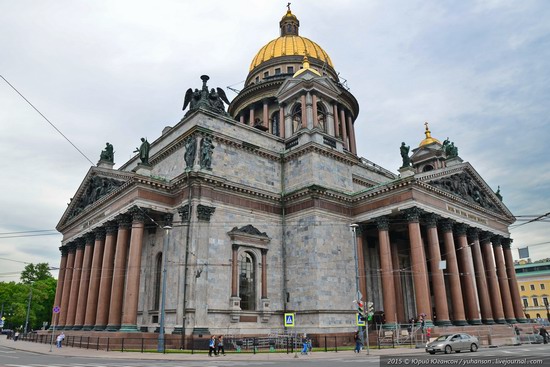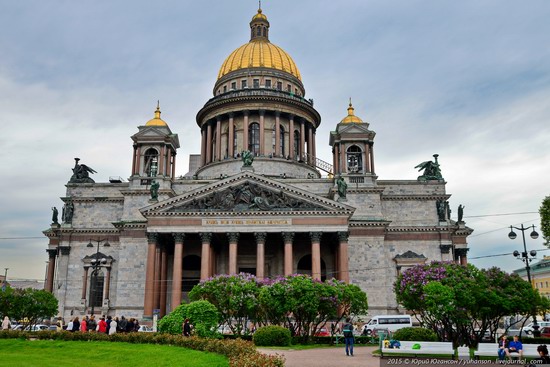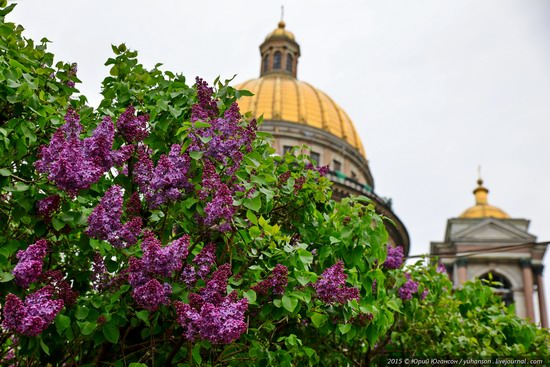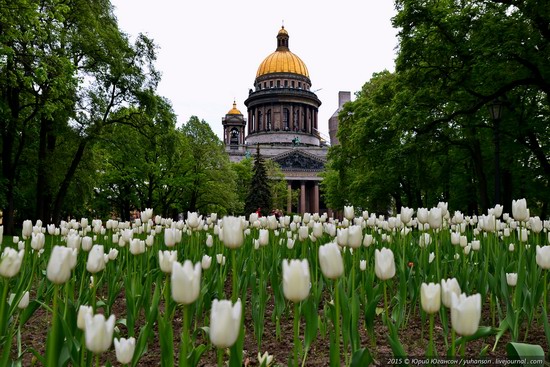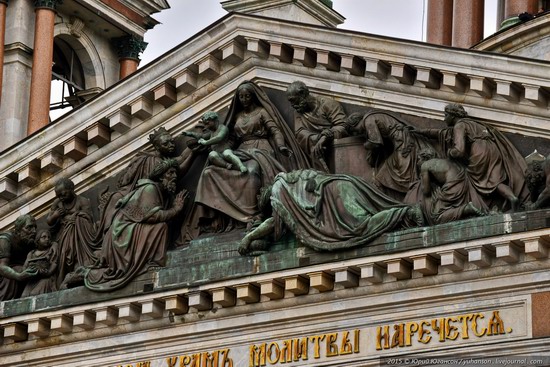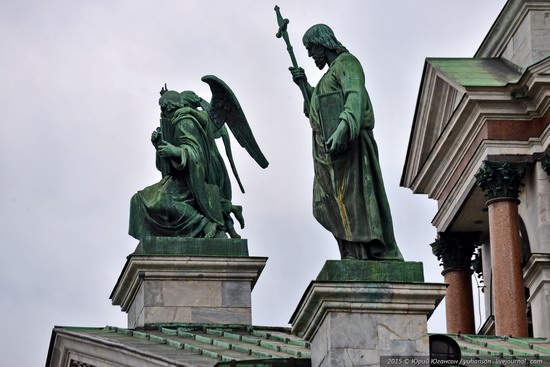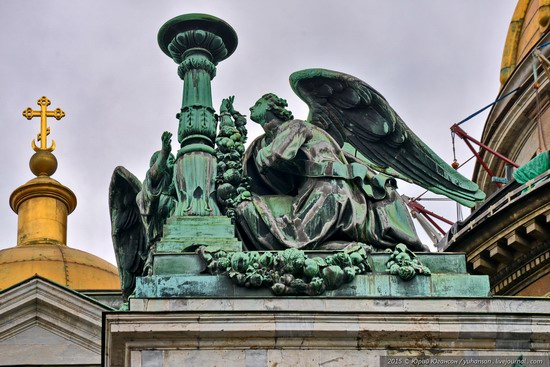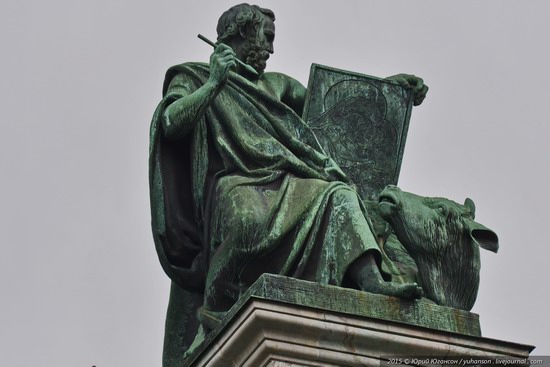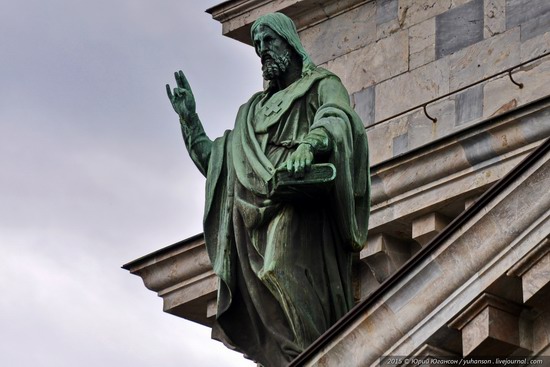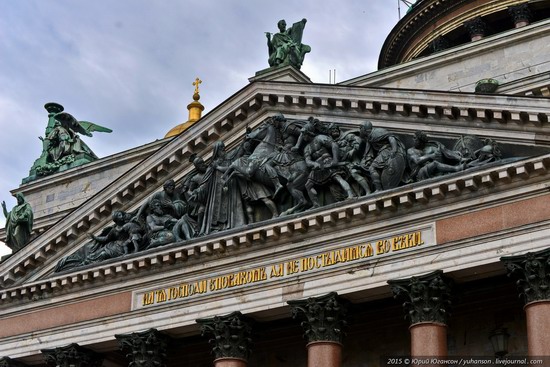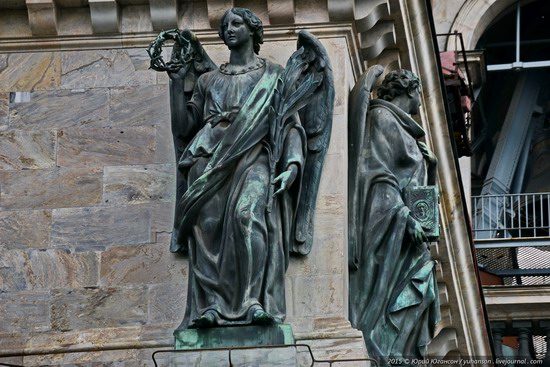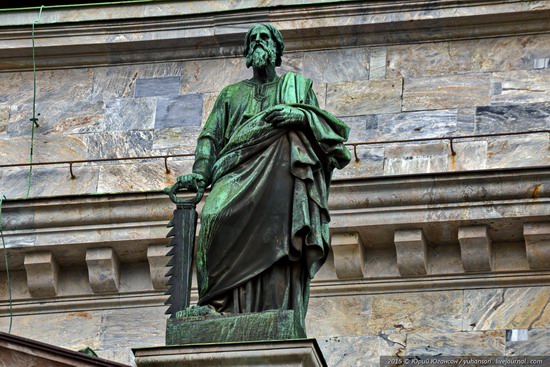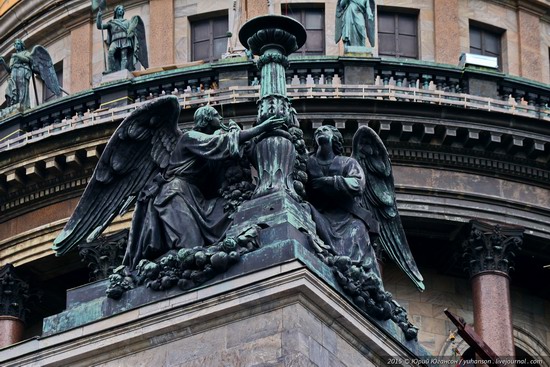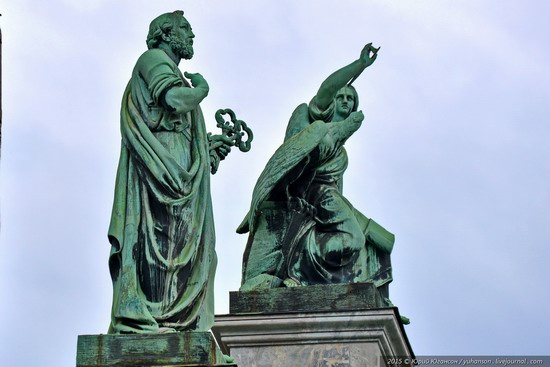 Tags: churches · Saint Petersburg city
<< Smolensk – one of the oldest cities in Russia
No comments yet.