Cubism theme from the previous post about the Russian army has received an unexpected continuation. The trend has gone further and has already reached the very heart of Russia – Red Square in Moscow.
Because of restoration work, Spasskaya Tower of the Kremlin, for the first time in modern history, has become a constructivist object. Red Square looks very unusual now. Also, New Year's Fair is held in the square these days. The photos were taken by periskop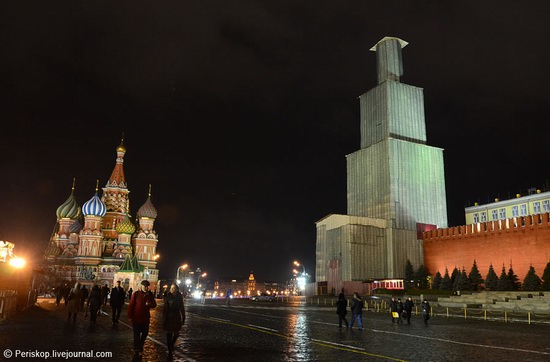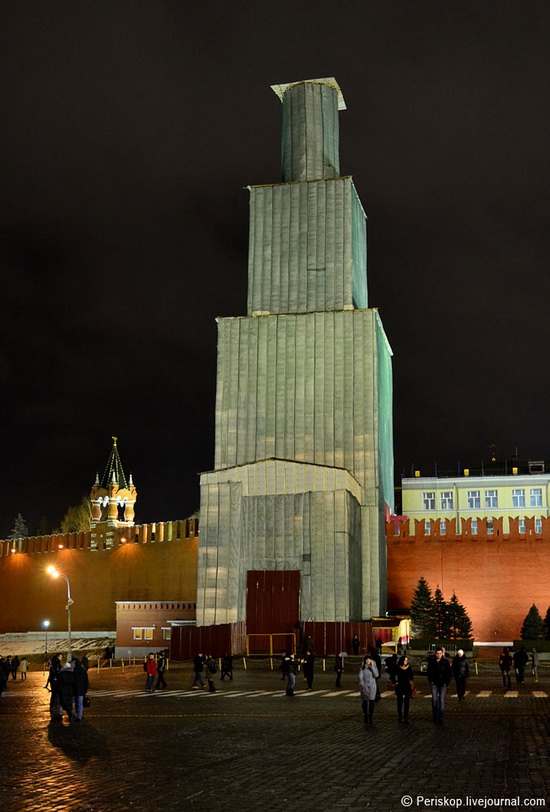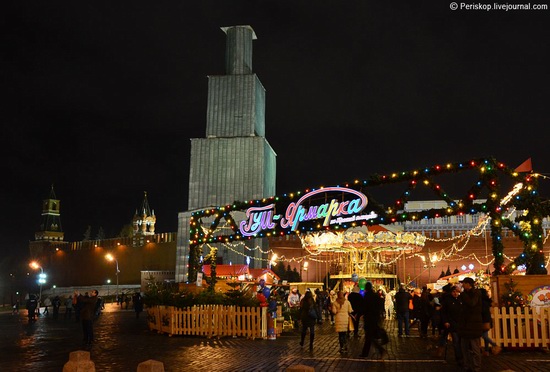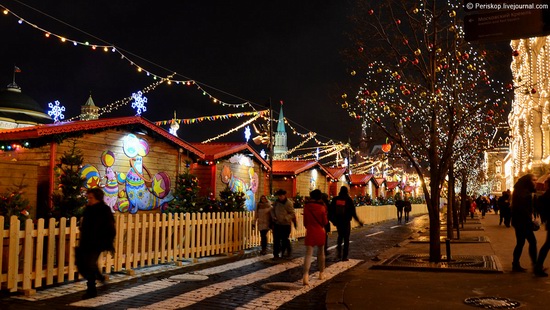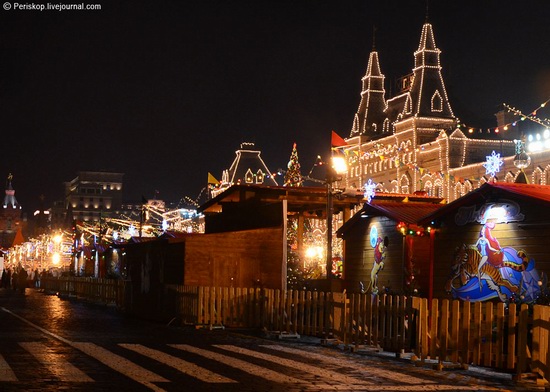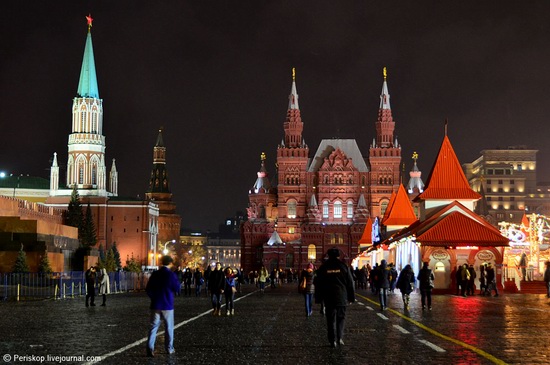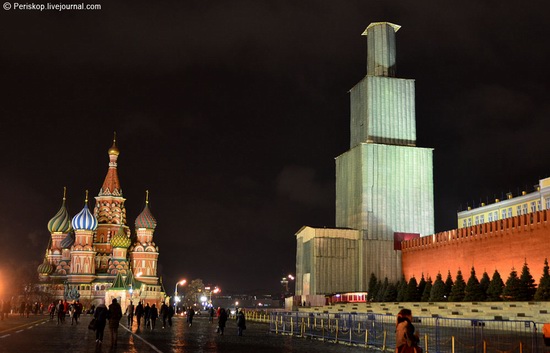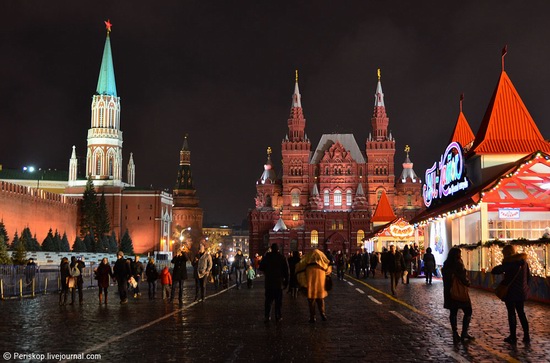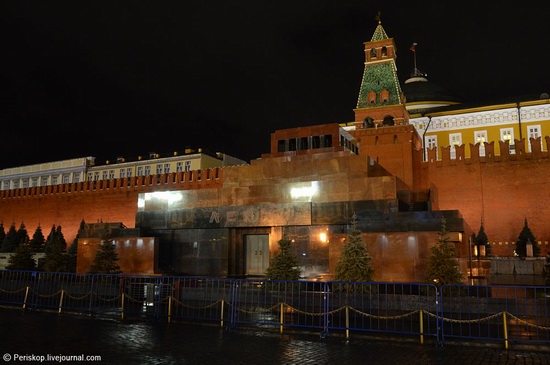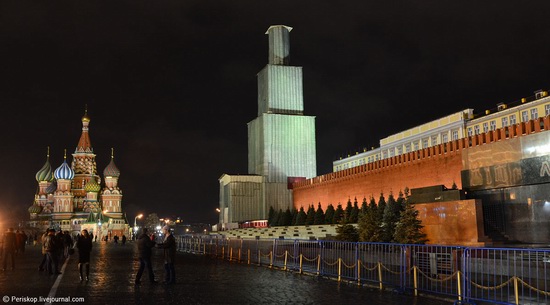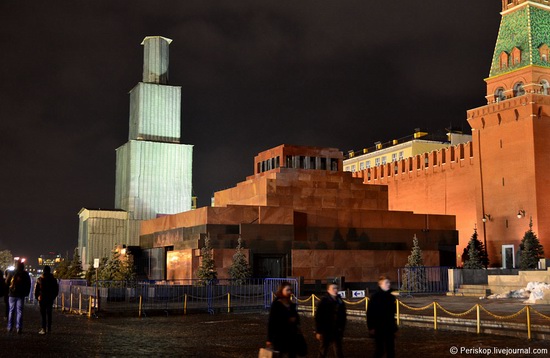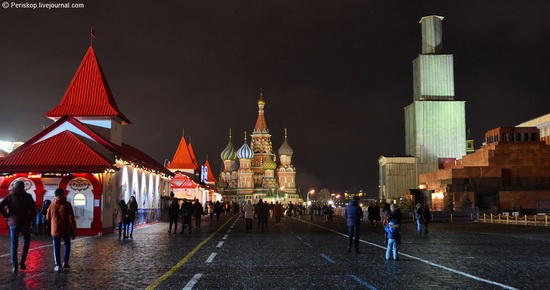 Tags: Moscow city
<< Top 5 posts about Russia in 2014
No comments yet.