The State Museum of Architecture named after A.V. Shchusev in Moscow begins advertising campaign. The main purpose is to tell people about this wonderful museum. Unique collections of the museum reflect thousand-year history of the architectural heritage of Russia.
The focus is on the key historic buildings, symbols of the city – St. Basil's Cathedral on Red Square, the Bolshoi Theater, and the main building of Moscow State University named after M.V. Lomonosov.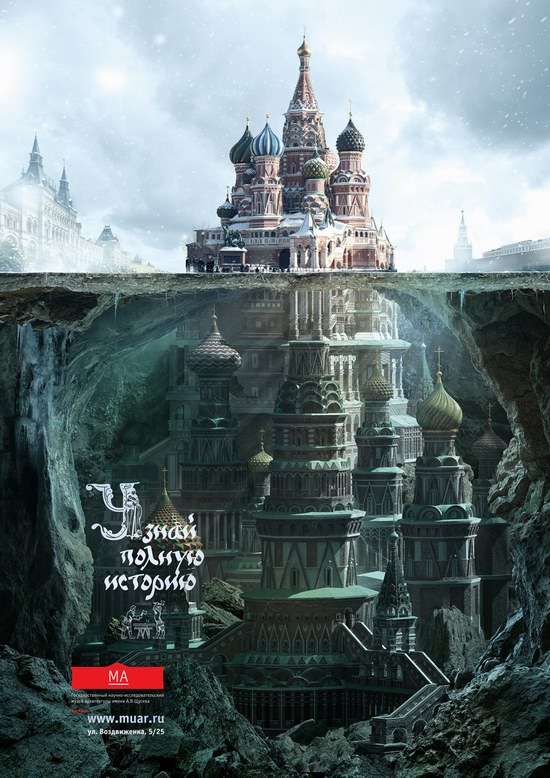 This initiative demonstrates that behind the facade of each building you can find a story, and our knowledge of it is just the tip of the iceberg.
The project draws attention of Muscovites and tourists to the history of Moscow, its architectural heritage, and invites to visit the museum and view the complete history of the city's buildings. Really great posters!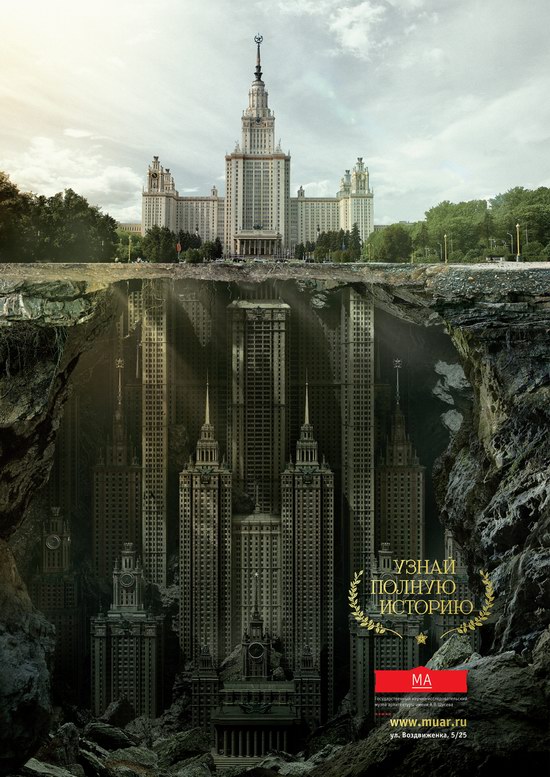 Tags: Moscow city · museum
<< Soviet missile-carrying ekranoplan "Lun"
1 comment