Moscow Palace of Soviets is one of the most famous unfinished architectural projects in history. The huge (the biggest and tallest in the world) building would have become the symbol of the victory of socialism, the symbol of a new country and new Moscow. This project is still amazing in our day.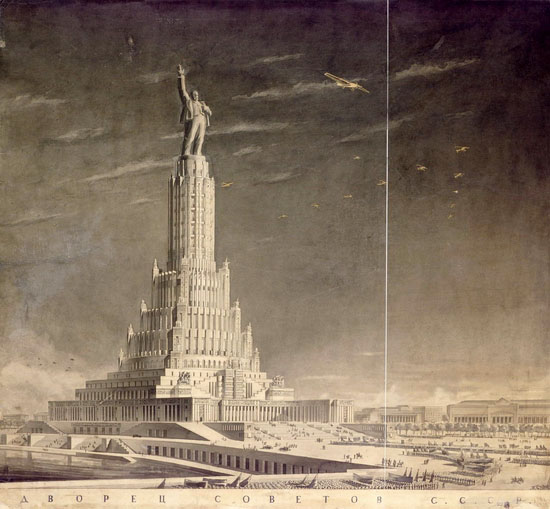 The idea of building the Palace of Soviets was proposed by Sergei Kirov at the First Congress of Soviets, December 30, 1922 (also this Congress announced the establishment of the Union of Soviet Socialist Republics). The idea found the widest support among the delegates.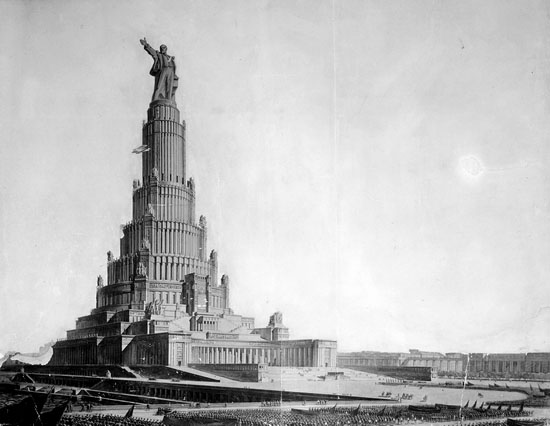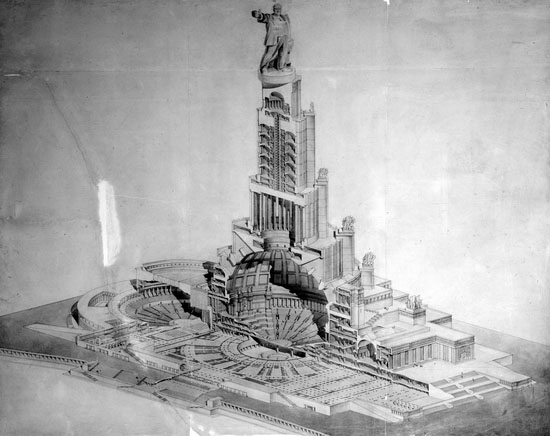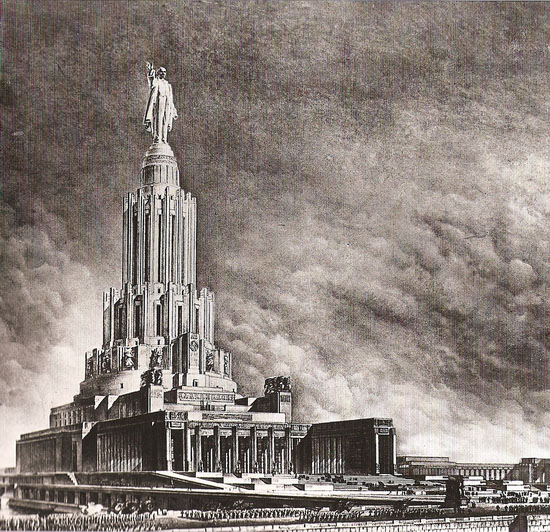 But the realization of the idea began almost ten years later when in June 18, 1931 in the newspaper "Izvestia" open competition to design the Palace of Soviets was declared. In the same year, December 5, the symbol of old Russia – Moscow Cathedral of Christ the Savior was blown to clear the place for the new symbol of the Soviet Union. The cathedral was visible from almost anywhere in Moscow in early thirties. New architectural symbol was supposed to be visible from any place in Moscow.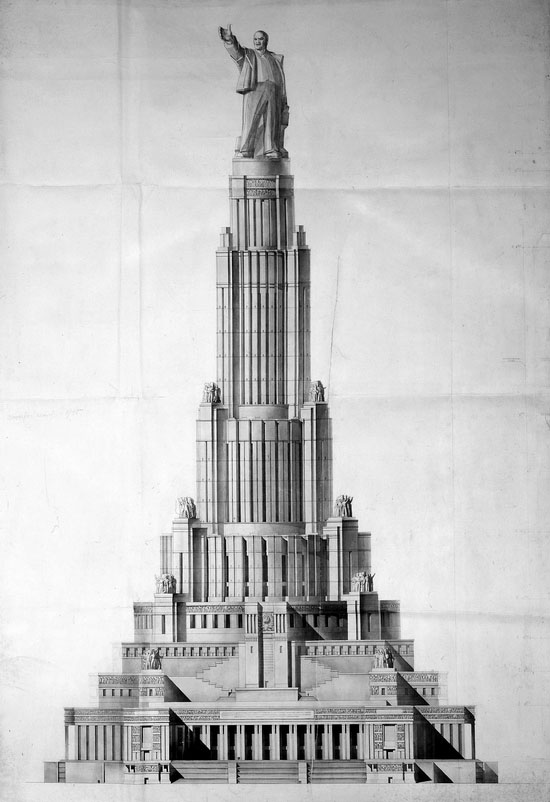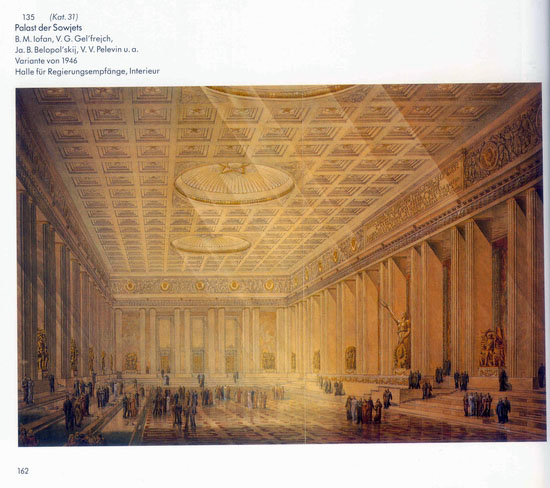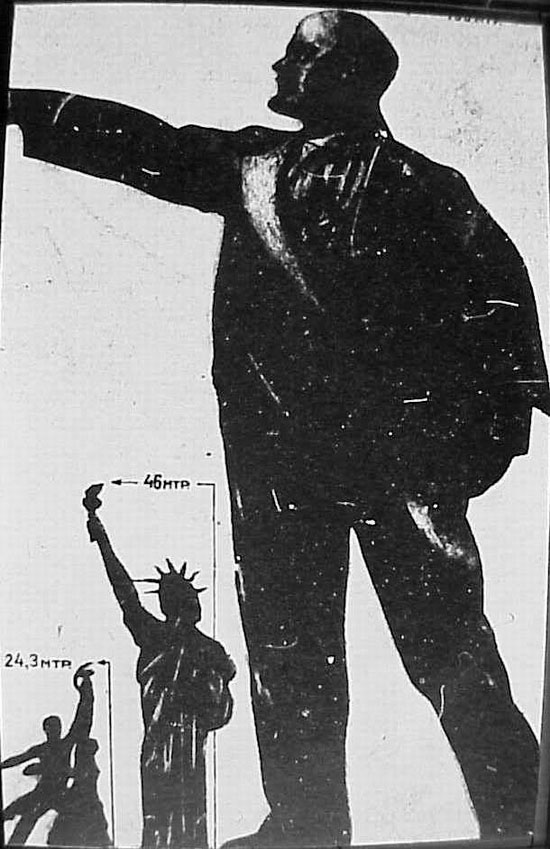 As a result, five groups of architects became the finalists of the contest. The group of Boris Mikhailovich Iofan won the contest. The project of Iofan did not immediately take the form familiar to all lovers of architecture of the Stalin era. The first sketch in 1931 was as follows: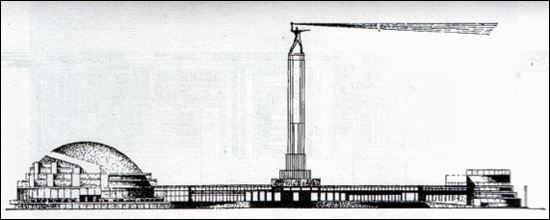 And this is not a sketch but a more detailed version of the project of Iofan also dated 1931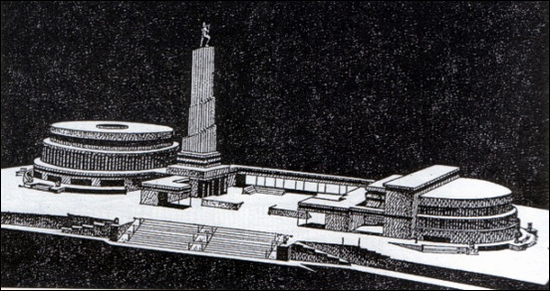 In 1932, the Palace of Soviets became a little more like the final draft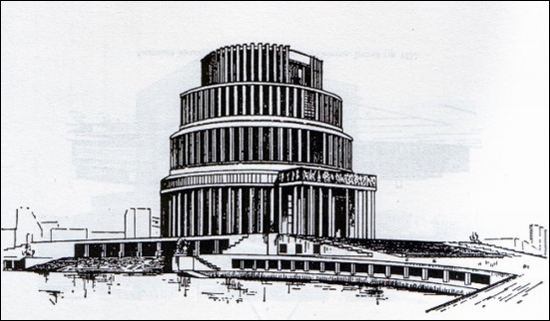 Almost the final version, dated 1933, but still without Lenin but with the liberated proletariat on the roof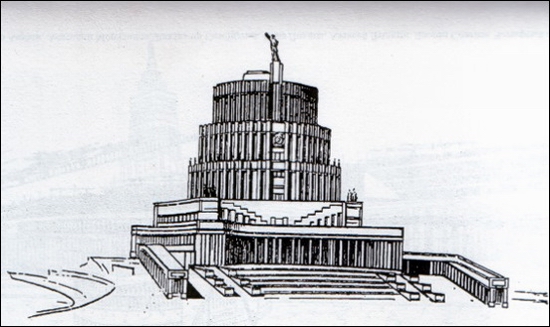 The project taking more familiar form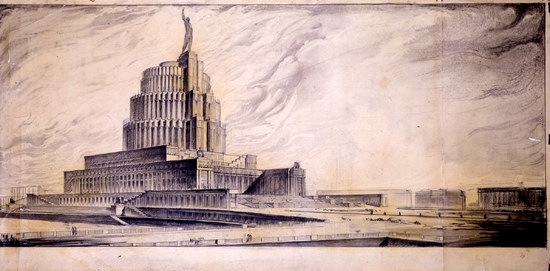 And finally the version approved in 1939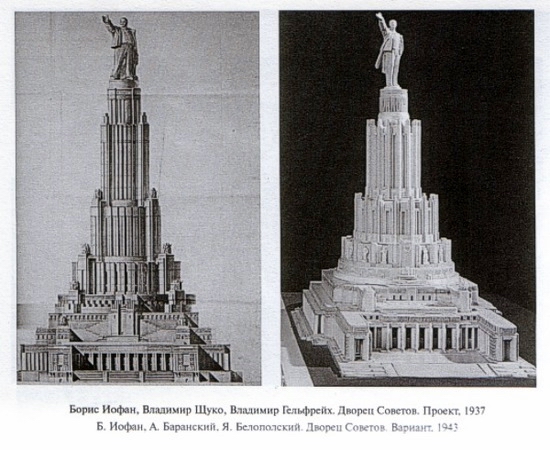 The 316-meter palace was to be crowned by the 100-meter statue of Lenin. The total area of the building was to be 11 hectares, and weight – one and a half million tons. Before the World War II the base of high-altitude part of the Palace was built, the construction of steel frame started. After June 22, 1941 concrete, granite, steel and other construction materials were required for completely different purposes.
After the war several skyscrapers of less size were built in Moscow. The foundation of the Palace was used during the construction of the world's largest swimming pool. And in the nineties the Cathedral of Christ the Savior demolished in December 1931 was restored on the same foundation.
And what would it be a great view if this building was built after all!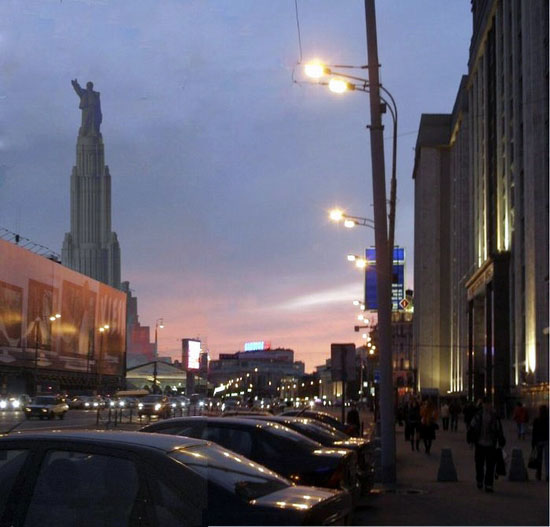 Tags: Moscow city
<< Picturesque mountains of Krasnaya Polyana, Sochi
3 comments