Veshalovka is a village with a population of about 700 people located in Lipetsk Oblast, about 29 km northwest of Lipetsk and 410 km south of Moscow.
The main attraction of Veshalovka is the Orthodox Church of the Icon of the Mother of God "The Sign" (1794) or simply Znamenskaya built in the pseudo-Gothic style, which is unusual for this part of Russia. Today, it is an architectural monument of federal significance. Veshalovka on Google Maps. Photos by: Vadim Razumov.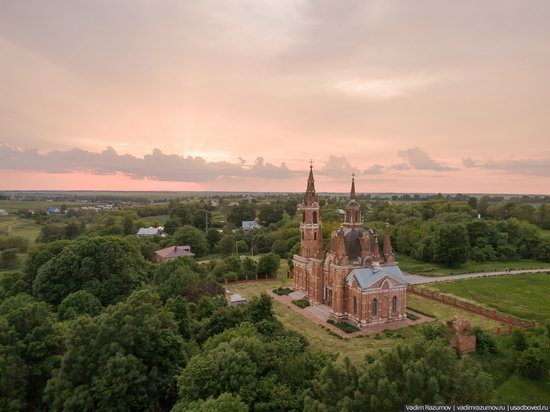 In addition to the church, the noble family of the Tatischevs built a palace, a family tomb, a park with a pond, etc. The estate burned down in the 1920s.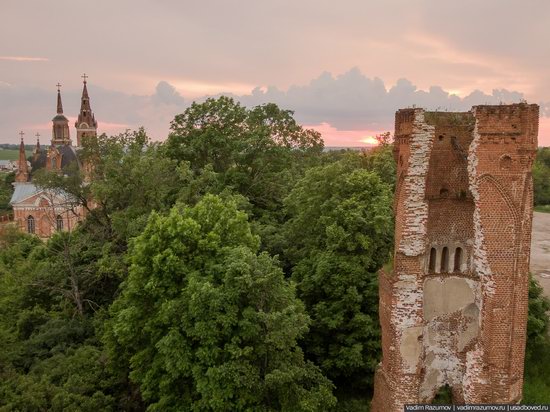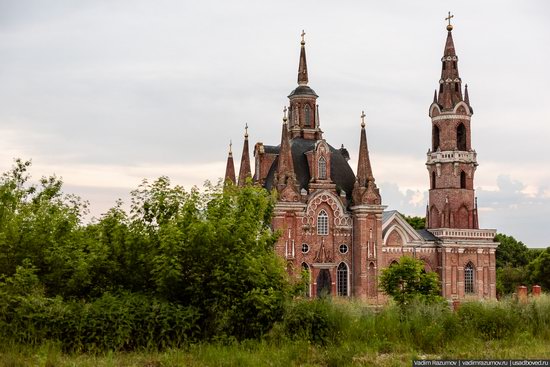 Only some parts of it have survived to this day: the church, the chapel with the Kozhins family tomb (the last owners of the estate), the collapsing corner tower of the palace, the overgrown orchard and park, the eroded dams of the ponds.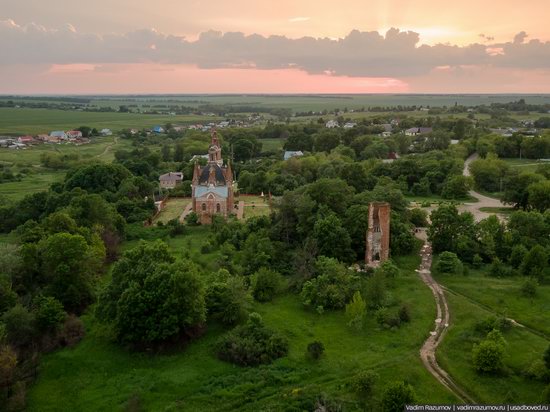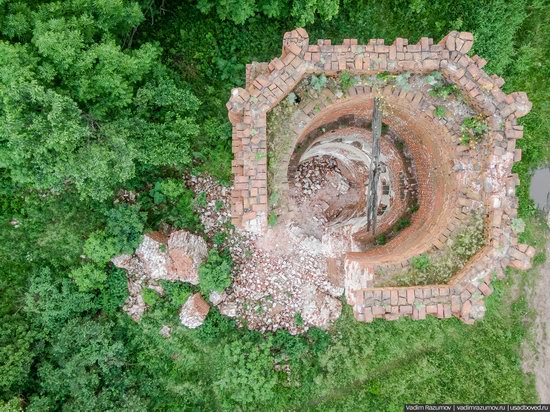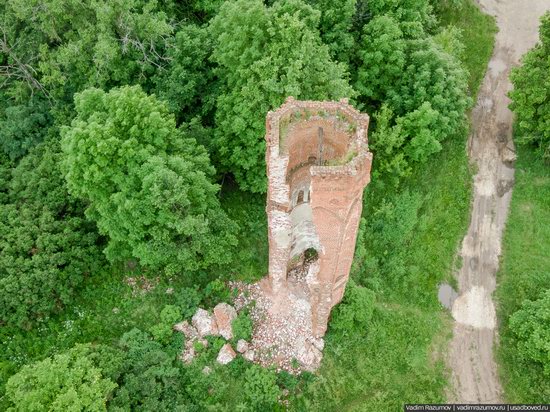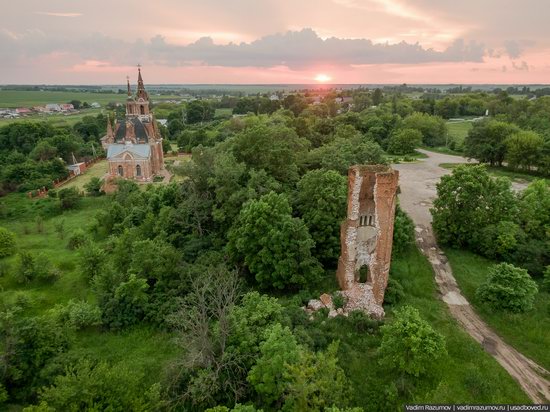 The overgrown park of the estate.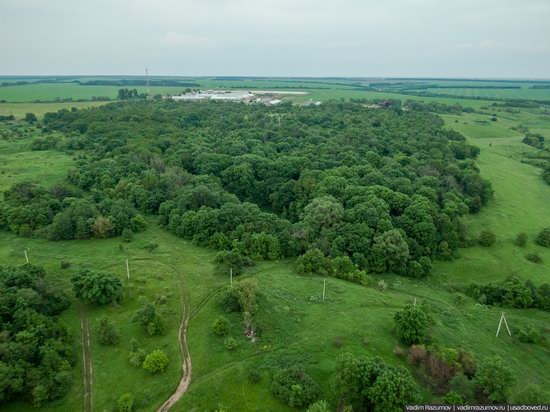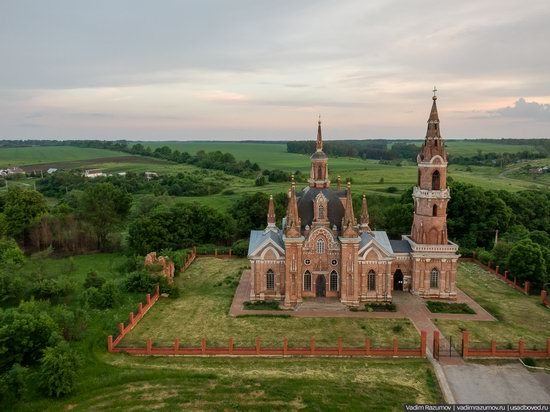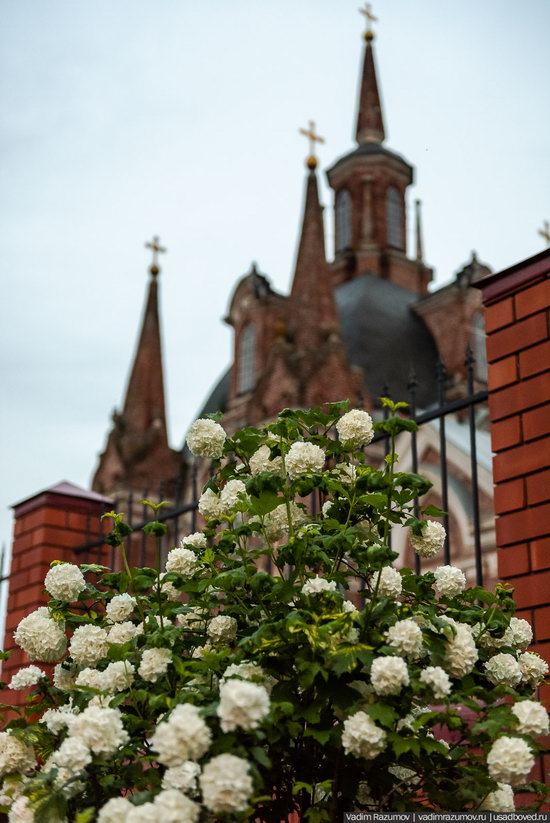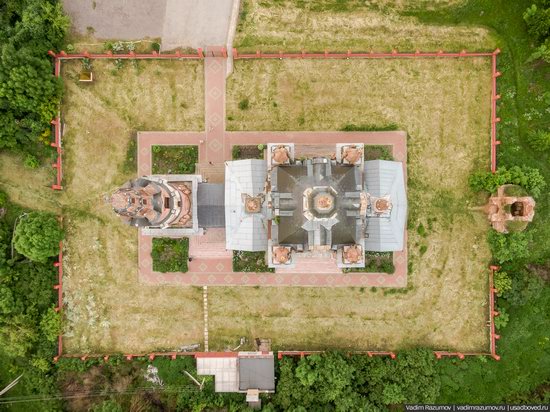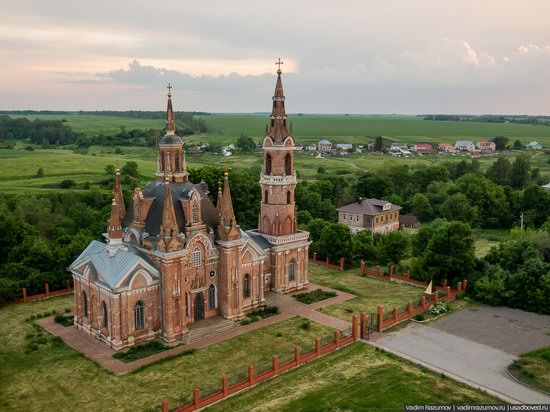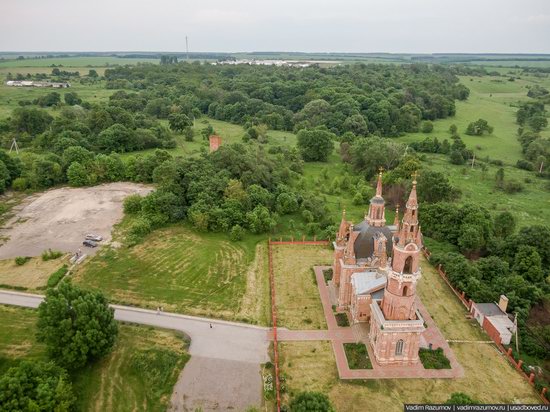 Tags: churches · Lipetsk oblast
<< 3 Interesting Facts About Russia That Everyone Should Know
No comments yet.