Church of St. Sergius of Radonezh on the Kulikovo Field, built in 1913-1917, is a monument-church standing on the alleged site of the Battle of Kulikovo (1380) in the southeast of Tula Oblast, about 122 km from Tula.
The architect of the church was Alexey Viktorovich Shchusev. An interesting feature of this church is that one of its towers is crowned by a dome in the shape of a helmet. The Kulikovo Field on Google Maps. Photos by: Vadim Razumov.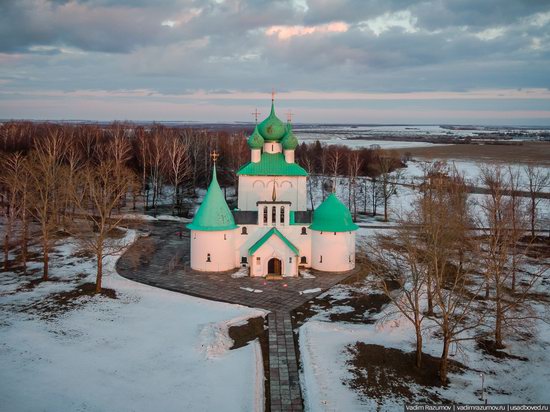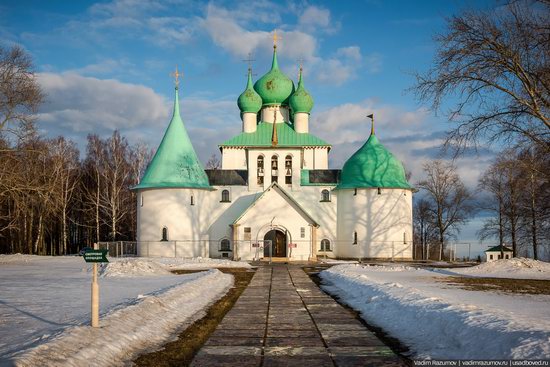 The Battle of Kulikovo was a major battle between the united Russian army led by Moscow Grand Prince Dmitry Donskoy and the army of Mamai, a military commander of the Golden Horde.
The decisive victory of the Russian troops became an important step towards restoring the unity of Russia after its conquest by the Mongols in the middle of the 13th century.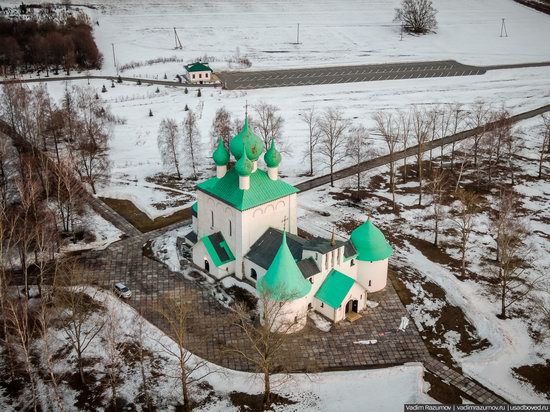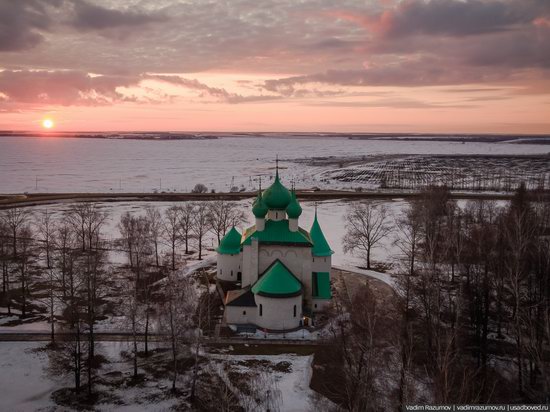 Until 1940, services were held in the church. In the same year, an exhibition was organized in the church building dedicated to the 560th anniversary of the Battle of Kulikovo.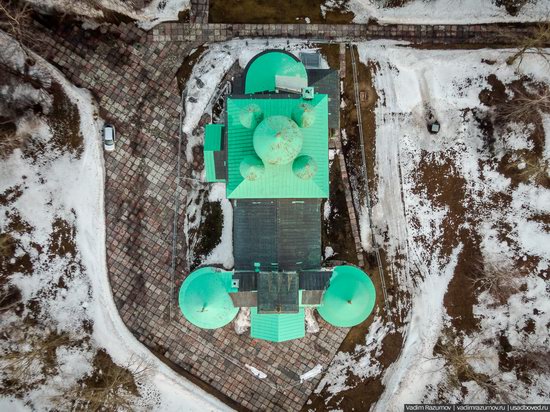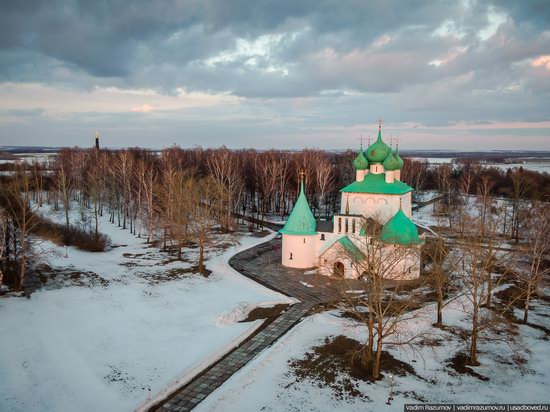 The monument-column to Dmitry Donskoy (1850) – the main memorial of the Battle of Kulikovo.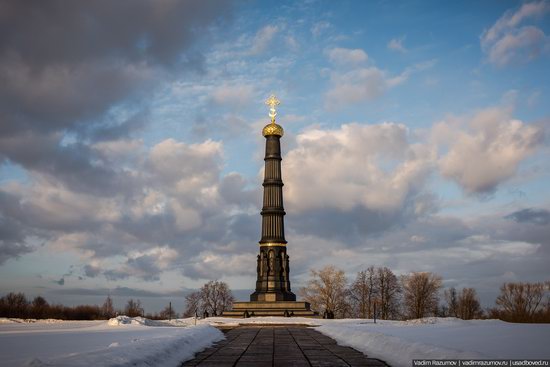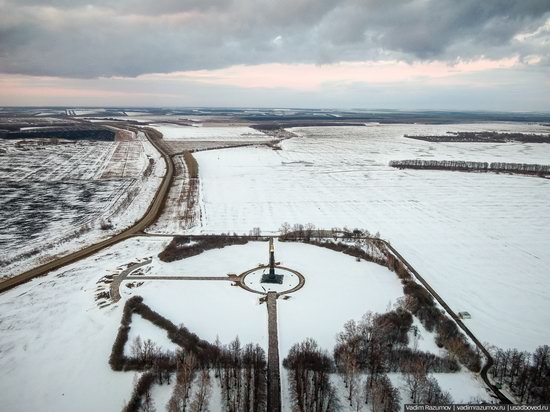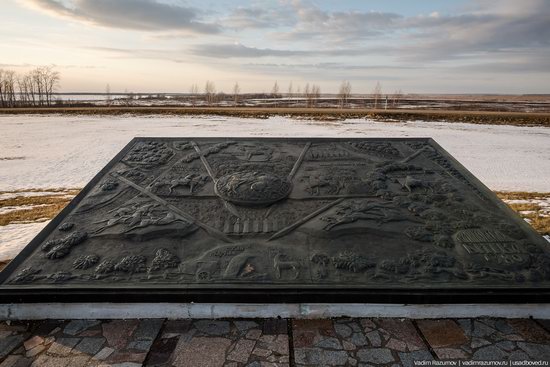 From 1980 to 2010, a branch of the Kulikovo Field Museum was operating in its premises. In 2010, the consecration of the church of St. Sergius of Radonezh took place and it was returned to the Russian Orthodox Church.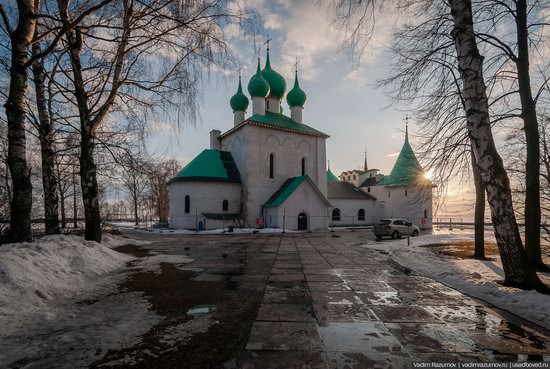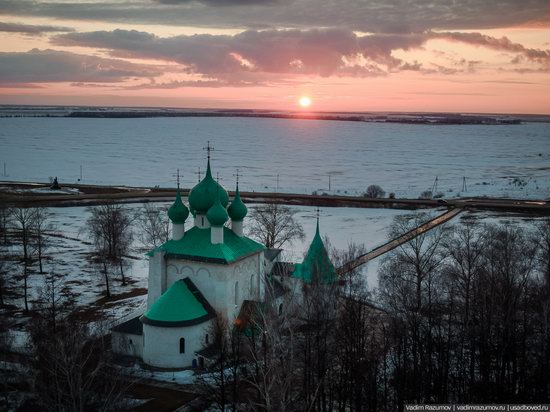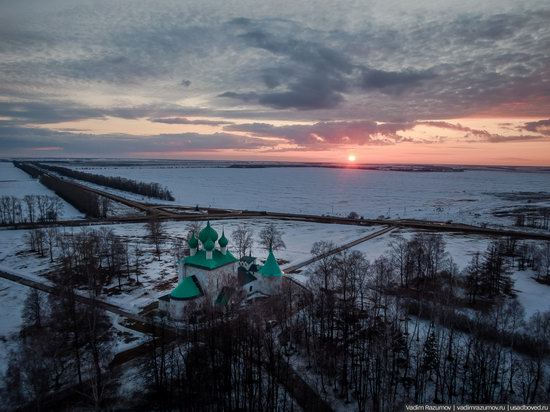 Tags: churches · Tula oblast
<< Unique Color Photos of Yekaterinburg in 1909
No comments yet.