Balovnevo is a village with a population of about 600 people located in the Dankovsky district of the Lipetsk region, 94 km north-west of Lipetsk.
On the territory of the village there are remains of the Muromtsev Estate. Balovnevo on Google Maps. Photos by: Vladimir Malder.
At the entrance to the estate you can see an old gate built of red brick in a classic style in the late 17th century.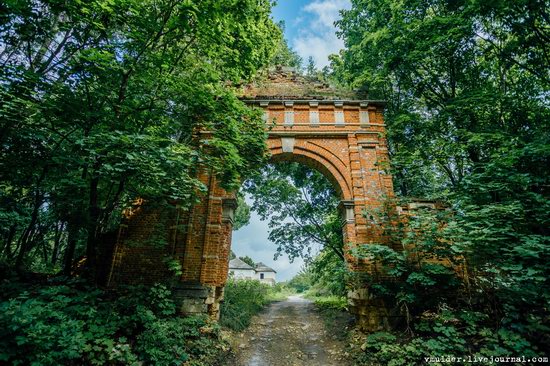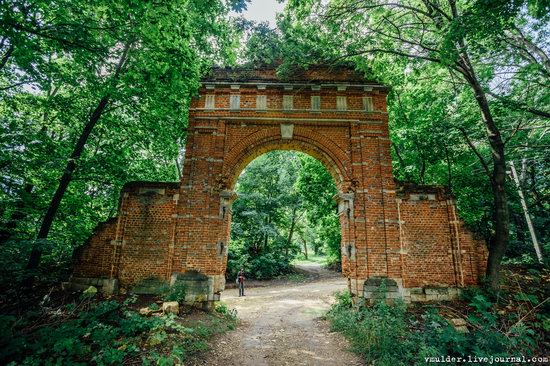 The main attraction located on the territory of the former Muromtsev Estate is the Church of the Vladimir Icon of the Mother of God.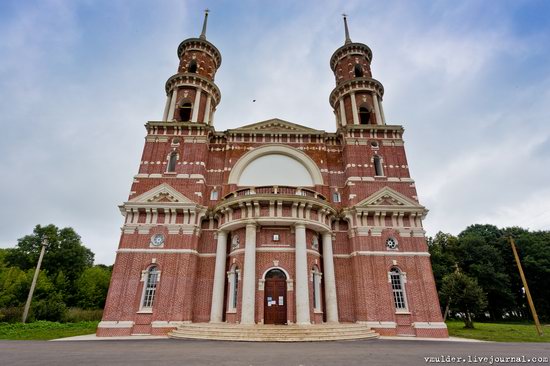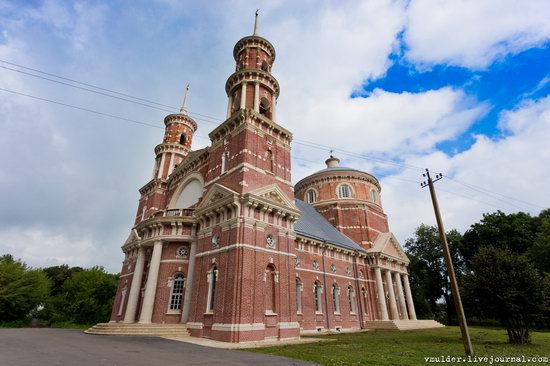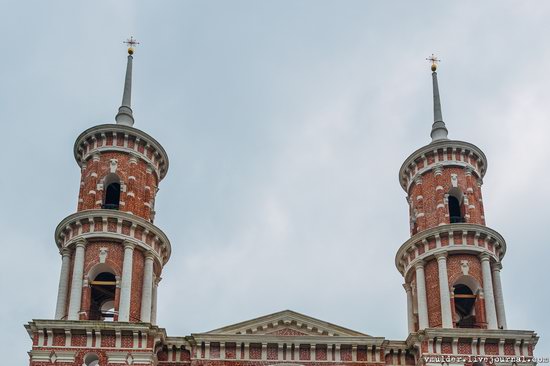 The construction of the church, designed by the architect Vasily Bazhenov, began in 1789 and was completed only in the first third of the 19th century.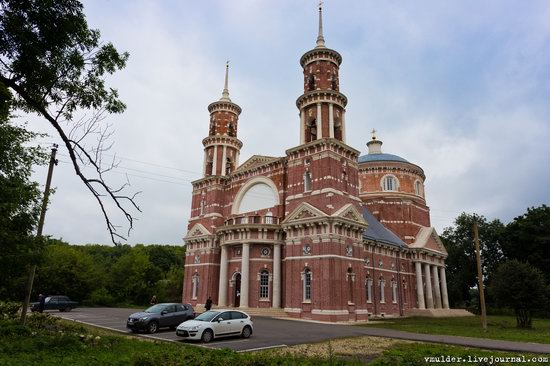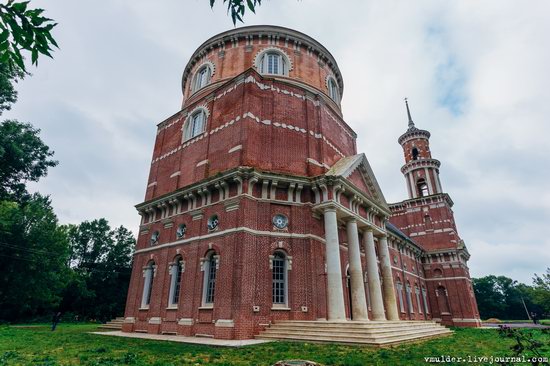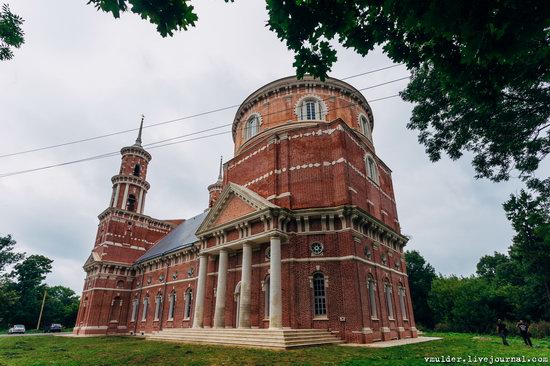 The church was built in the style of early classicism. The architecture is rather rare and unusual: a large rotunda is balanced by two high symmetrical bell towers and connected to them by a large refectory. Today, the church is being restored.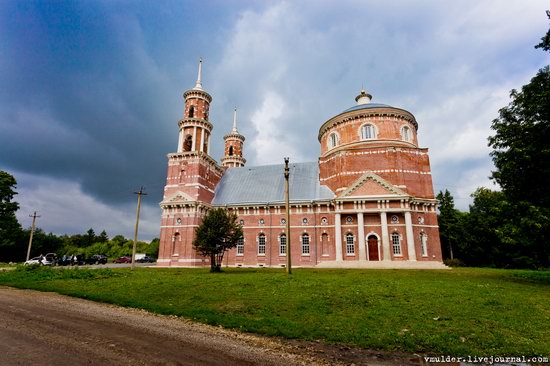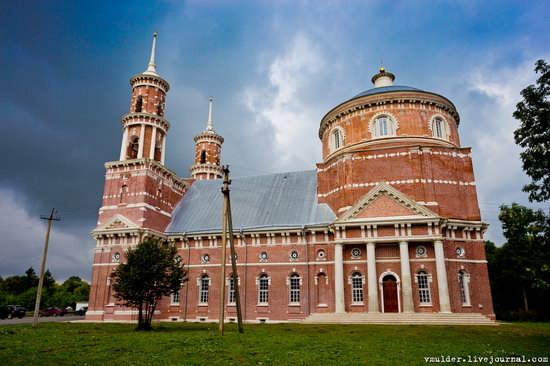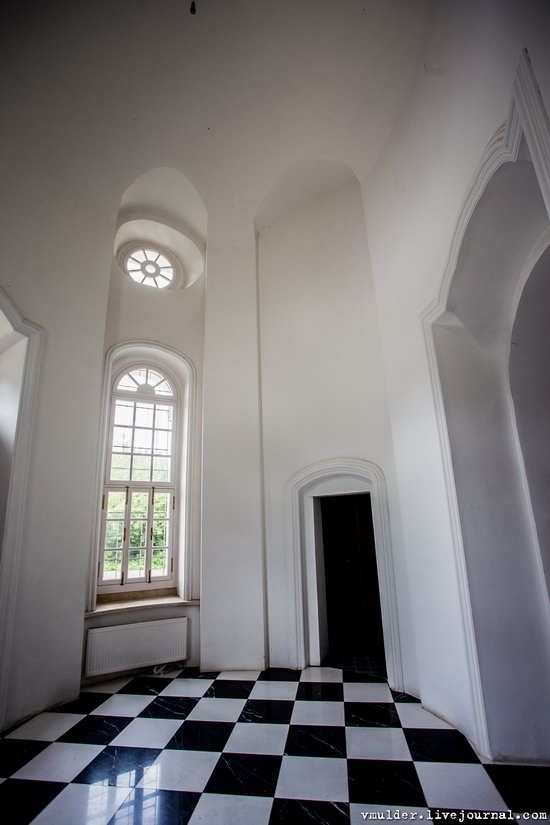 The grave stones of the owners of the estate.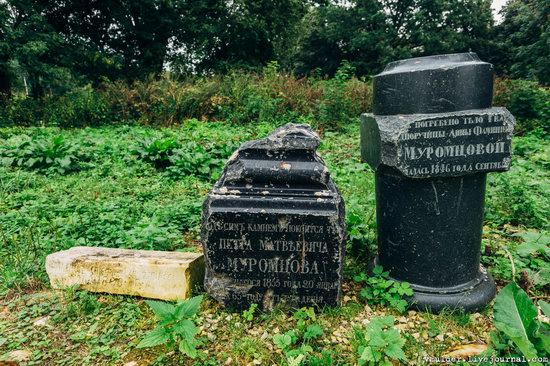 The pond of the estate.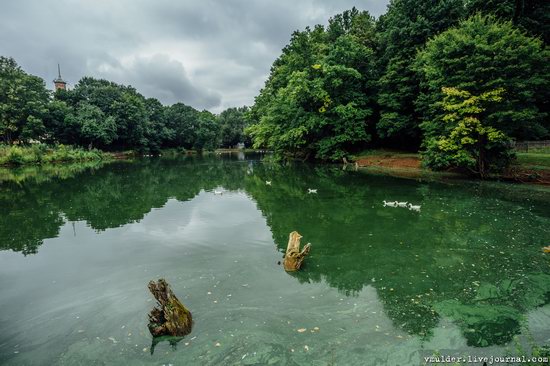 The water tower.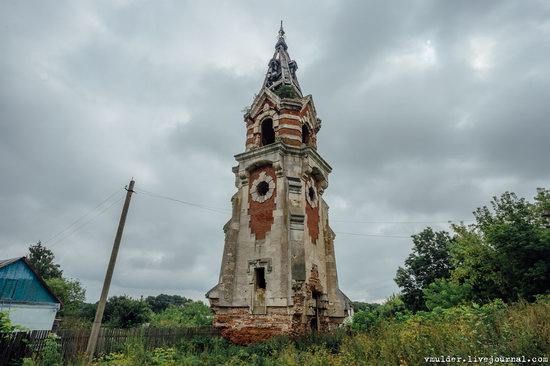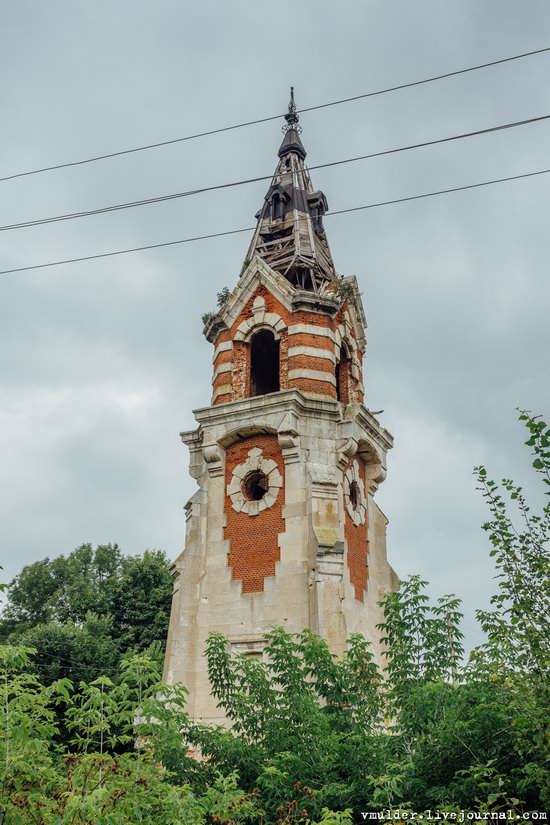 The remains of the outbuilding of the main palace.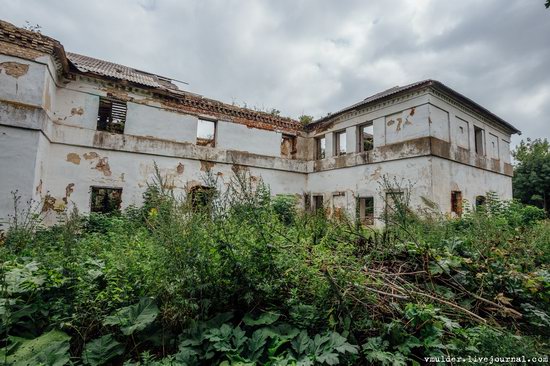 Unfortunately the palace itself was completely destroyed and only extensive cellars were preserved.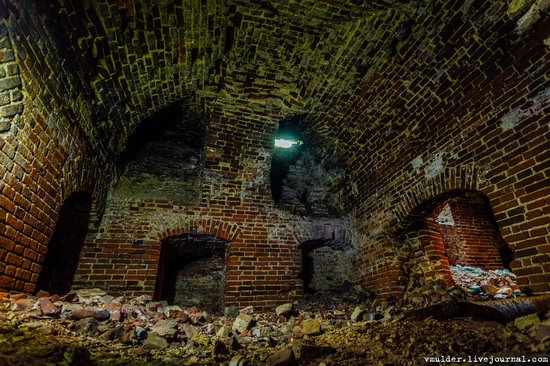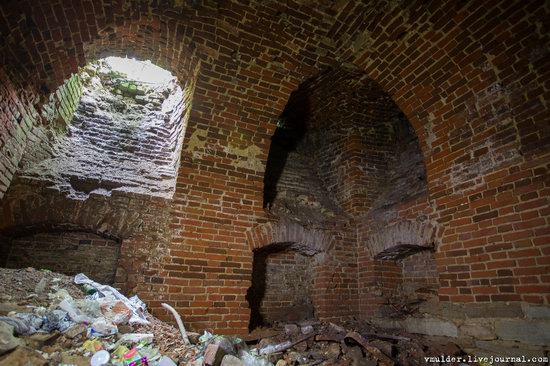 The remains of the fountain.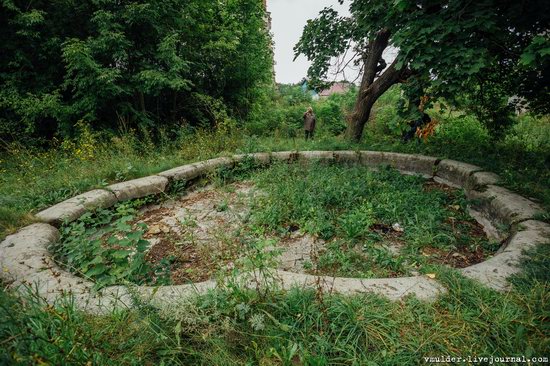 Tags: churches · Lipetsk oblast
<< St. Andrew's Anglican Church in Moscow
No comments yet.