Historical Places of Romantic Dates in Russia
No comments · Posted by Alex Smirnov in People
Since time immemorial, Russia was perceived as a cold country, both literally and figuratively speaking. With the fall of communism, the country quickly adapted its age-old traditions and began incorporating modern, liberal approaches to life.
Russians' social aspect took a huge step forward, and currently, cities like St. Petersburg have quickly become the go-to-spots for sightseeing. These same places offer a romantic get-away for locals and visitors alike. According to research on this site, pleasant emotions and social experiences play an important role in relationships. Visiting the right places can provide much-needed leverage as you start a new relationship.
These locales provide conducive environments to build relationships, away from the hustle and bustle of metropolises.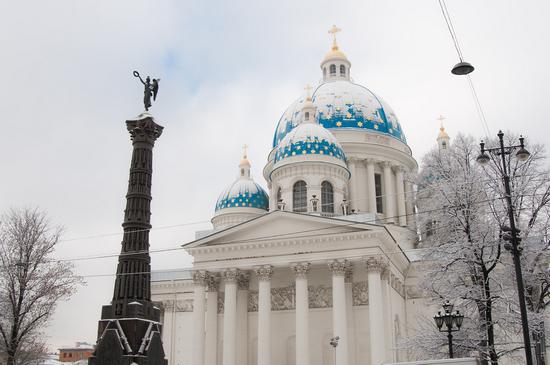 Russia: Historical, Cultural, and Romantic
A lot can be said about Russia's history due to its communist practices and lack of development for years on end. During the eighties, the country experienced major upheavals, with the political environment came to a standstill and the Cold War was rampant. Before that, during Stalin's rule, civil wars were the order of the day, with peasants, aristocrats, and merchants being killed left, right and center.
Culturally, women were expected to be submissive and domesticated. It has always been a patriarchal society, with males being dominant in everything, including the church, workforce, and government. On romance, much like the western world, people meet in clubs, workplaces, and public events. The major motivator for marriage in Russia is romantic love. It is divergent of western, popular marriage incentives such as money or societal expectations.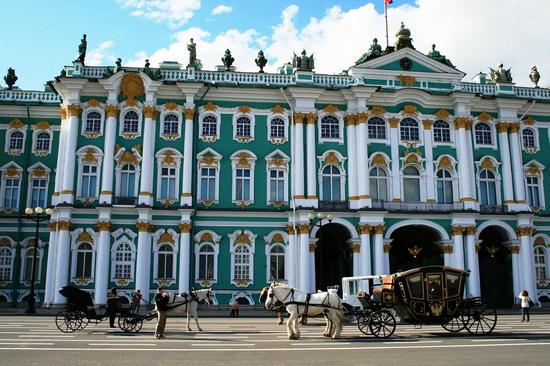 Romance and Courtship a Few Centuries Ago
Back in the day, Russian women didn't visit clubs, and they didn't kiss in public. Courtship took place within the neighborhood through mutual friends or family connections. Part of the reason for the family's involvement was because most Russian ladies were married in their early twenties. It implied they had less time to waste, and men courting Russian ladies had to be serious – man up, so to speak.
Unlike bars and clubs that we visit today, most dating took place around parks, perhaps the city market, or at home gatherings. It was a far cry from what you may experience today, but it worked wonders for Russians back then.
Historical Romantic Places in Russia for a Date
As you ponder visiting St. Petersburg, consider these venues for your first date.
The Potseluev Bridge
Known as the bridge of kisses, it derives its name from Potseluev, a merchant from the 18th century. Daters visit this bridge, which carries an underlying notion that a long kiss along the bridge facilitates a long relationship. The coolest bit is visitors get to seal their relationship with a padlock attached to the bridge.
The Orangery
Located in Shpalernaya, this romantic expanse boasts a wedding palace, which may leave your partner quivering or grabbing your hand even tighter. This area has large flower exhibitions, and a post-soviet screening of Sherlock Holmes films took place here. This fabulous venue belonged to a lover of Catherine the Great. Stare into your lover's eyes as you parlay in the flowery setups or as you take longs during the chilly winters. It's a fabulous place to enjoy warm, intimate encounters during the cold season.
Erarta Museum
Perfect for Valentine's Day, this location celebrates the same with several events. On the said day, couples gather and kiss around the venue, but you can also grab a table for you and yours and settle for a warmer environment. Take her to unprecedented heights on Cloud Nine, or keep it grounded at the Cherry Orchard. Incidentally, if your partner is into the arts, she will enjoy plenty of artwork, including sculptures, spread across the museum.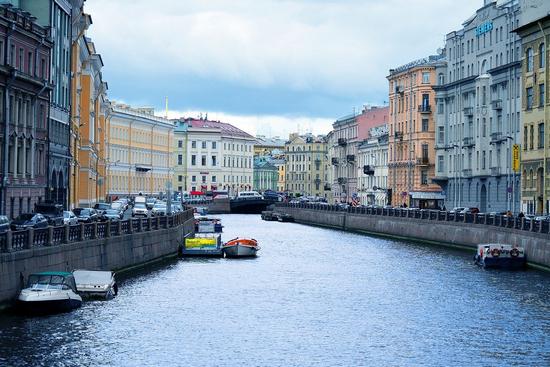 Conclusion
In a nutshell, Russia is a far cry from anything previously shown on television. The callous, cold-hearted, and sometimes brutal culture seen in movies is a stereotype whose time has run out. Visit the spots mentioned above for that first date, or better yet, they provide friendly environments to rekindle your relationship.
Tags: No tags
<< Russian girls at home and abroad: Is dating etiquette changing?
No comments yet.