Russian girls at home and abroad: Is dating etiquette changing?
No comments · Posted by Alex Smirnov in People
If you weren't sure you wanted to date a Russian girl, think again. They are very family-oriented and able to form strong long-term bonds with the right man. There are many stereotypes and adult dating advice about Russian women that aren't true, but one (and fundamental!) is: that they have great potential as a girlfriend or a wife.
Thinking your next long-term relationship might come from the affections of a Russian girl? If so, prepare to be meticulously cared about. Russian culture has one definitive trait shared by natives and immigrants alike: they may seem somber and unfriendly on the outside. Yet once your conversation gets to a friendly tone, they quickly open up and turn out to be the friendliest and warmest folks in the world. You've hit the jackpot, no matter if you met a Russian girl at a party, social media, a bar, or a dating site. This shouldn't surprise you, as in the modern world, dating websites stand a part of dating culture, including Russians.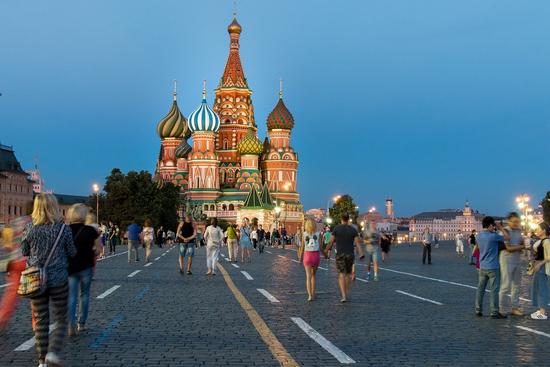 When you meet her in person, she might become so dear to you that things intensify faster than you expect. It is actually common back in Russia, as courting often lasts only a few months before moving in together. Bear in mind that in Russian culture, men are expected to be chivalrous to women, and they must go to great lengths to treat their girlfriends well.
Men are likely to get dressed up on dates, take women to excellent restaurants, bars, and cultural attractions. And flowers at the start of a date is a must! Everyday things for a modern world, such as splitting the bill, aren't common there, so you are expected to be a man in an old-school sense.
Simultaneously, women will take the lead from men as the relationship progresses, but they are also eager for serious guys who don't mind being prospects to meet their families and accept them. If you marry a Russian girl, you must accept her whole family as part of the package deal – not saying they will all live with you, of course! Still, she will stay closely connected to them no matter what.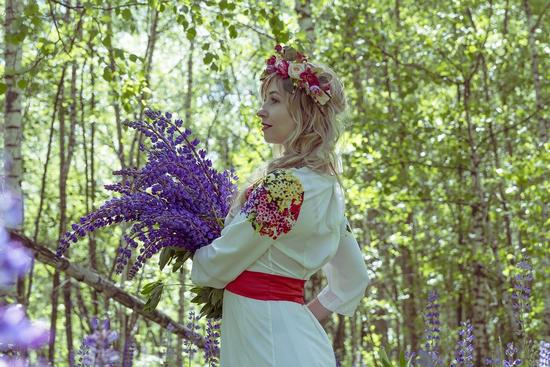 Russian Girls and Dating Etiquette
Therefore, in a traditional culture, the challenges start when you move to online dating. For example, a Russian woman will not message you; first, you have to conquer her attention! All the sweetest things that start off a relationship, like suggesting the first date, are also expected from a man. So bring out the Victorian gentlemen in you and follow every (almost forgotten now!) rule of a dating etiquette: hold the door for her, offer to take off her coat, that sort of thing.
When we talk about Russian women meeting guys from abroad, then the dating etiquette might change some. For example, a Russian girl might see a dating app with international chat rooms as a chance for finding a husband in another country. Which is commonly called "gold-digging," and it is one. Of course, it can be an excellent way to improve her economic situation, relocate after she is married, get a better job, and then send money back to her family in a small Siberian town she's coming from.
Yet for you, it always leaves a question hanging: does she love you, your money, or your citizenship? A good idea to slowly back off is when she proclaims to have the goal of slowly relocating her family to the new country. It usually happens when you invite the girl to you, but sometimes even with expatriates.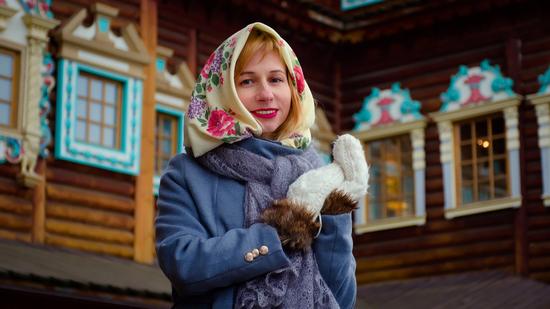 How to Meet People in Russia and Abroad
Joining a dating app is the fastest way to meet people, whether you are visiting Russia or searching for a woman in your home country. Joining a dating app means that you must choose at least one to use on your computer or smartphone, such as choosing a free dating app or a paid dating app, and then spend time creating your profile.
The next step is to use personals, instant messaging, or video chat features on a dating app to message Russian girls you found using the search algorithms. You want the conversation to build up and develop a friendship. It is a girl who trusts you that will agree to meet you for a real date. If you don't live in the same country or city, this takes more planning and patience.
And again, we remind you that Russian girls will have their own expectations about dating etiquette, but they may be able to adjust as they get to know you. Your dating expectations and norms may be very different from theirs. For example, there is a stereotype that Russians are very into dressing in super-expensive designer clothes. While this may be true in some cases, mщ Russian girls will dress more modestly according to their own means and won't demand a Gucci bad from you.
Changing Gender Roles
Honestly, gender roles are changing all over the world. These rules will likely be more obviously faster to change in more progressive or fluid cultures like the U.S. and Europe. In countries with stricter roles for men and women and a strong influence of a particular religion, it will take longer for the roles to change. For example, there is legalized gay marriage in many states of the USA. Still, recognition of LGBT rights is very uncommon in Russia as the branch of Orthodox Christianity is very strict.
In the end, you're better off broadening your search to include Russian women when using online or mobile dating apps. You must eventually figure out how to meet face to face and see if you find common ground. Coming from two countries or two distinct cultures is definitely a challenge for any romantic pair. Still, it helps for personal growth.
Tags: No tags
<< Novosibirsk Akademgorodok – the scientific center of Siberia
No comments yet.