"Soyuz" Spacecraft with a Torch of "Sochi-2014" Olympics
No comments · Posted by Sergei Rzhevsky in Uncategorized
November 6, manned spacecraft "Soyuz TMA-11M" will be launched to the International Space Station. Liftoff will be broadcast live on screens at the famous Times Square in New York, the US.
The spacecraft will be launched from the Baikonur Cosmodrome in Kazakhstan.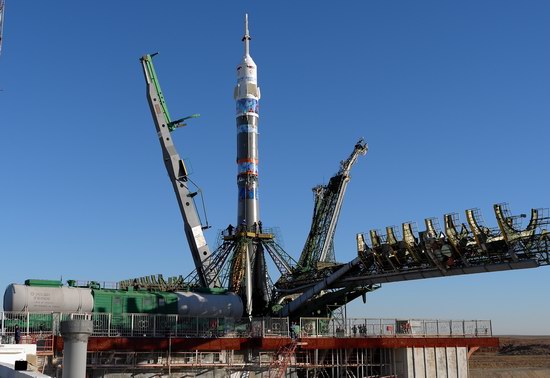 It will deliver the torch of "Sochi-2014" – one of the main symbols of the Olympic Winter Games in 2014.
You can see the Olympic flame on the mission patch of the crew. The rocket also has Olympic symbols.
Broadcast organized by NASA will begin on October 6 at 22:15 local time (7:15 MSK November 7) and will last until 23:45 (8:45 MSK November 7). Photo by Roscosmos.
Tags: No tags
<< The moment Arctic Sunrise was boarded by Russian border guards
No comments yet.