Surgut GRES-2 is the largest thermoelectric power plant in Russia. The station is located in the city of Surgut (Khanty-Mansi Autonomous District). As of 2012, it is one of the largest thermoelectric power plants in the world in the annual generation and the largest producer of electricity in Russia.
The installed electric capacity is 5,597.1 MW, installed thermal capacity – 840 Gcal/h. The station is working on associated petroleum gas (70%) and natural gas (30%). The height of the pipes is 273 meters. Photos by Vadim Makhorov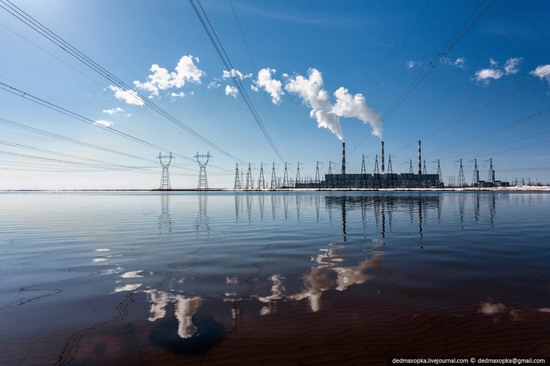 In 2012, electricity production reached a record high – 39,967 billion kilowatt-hours of electricity. All in all, the power plant generated more than 820 billion kWh.
In the 1980s, due to the rapid growth of oil and natural gas extraction, the region experienced energy shortages. There was a need to take a leap of electricity production – it was decided to build large power plant in Surgut, the oil capital of Russia.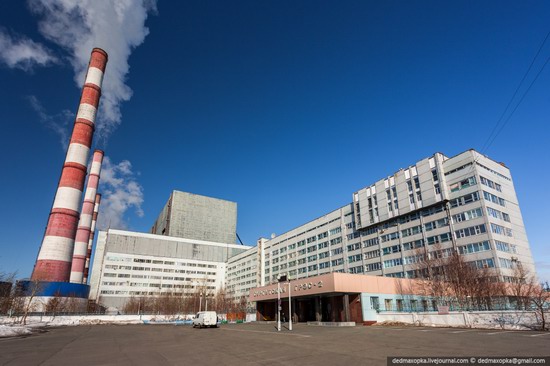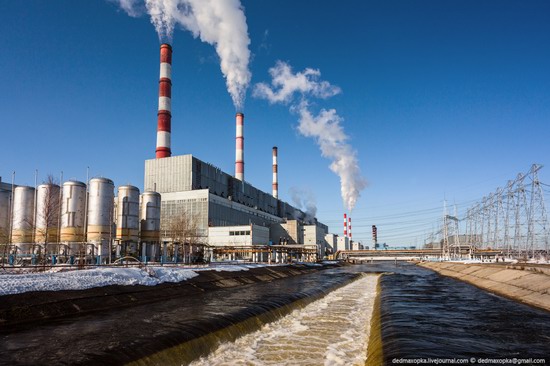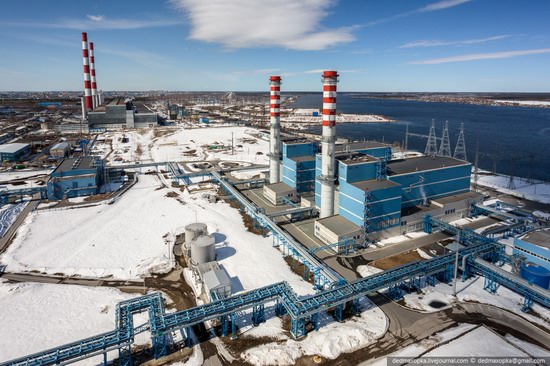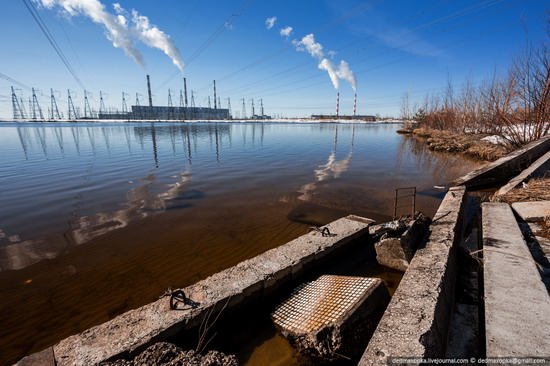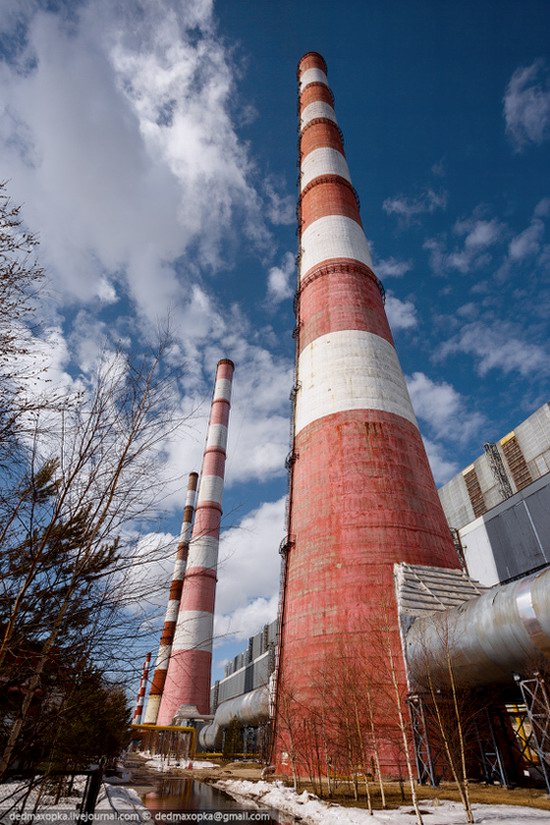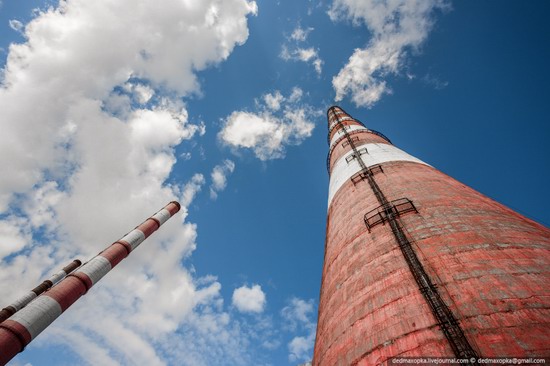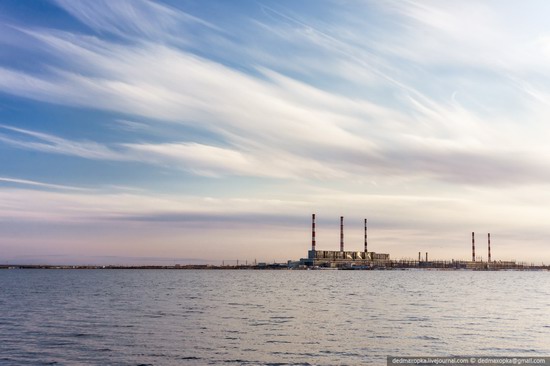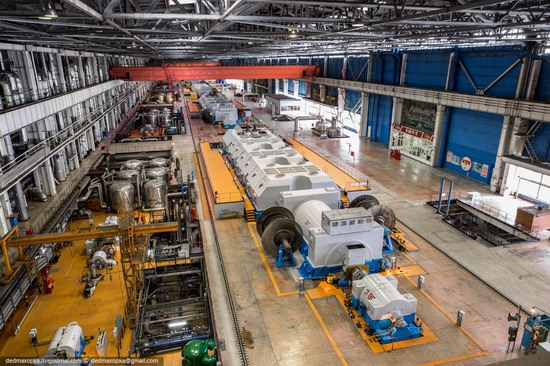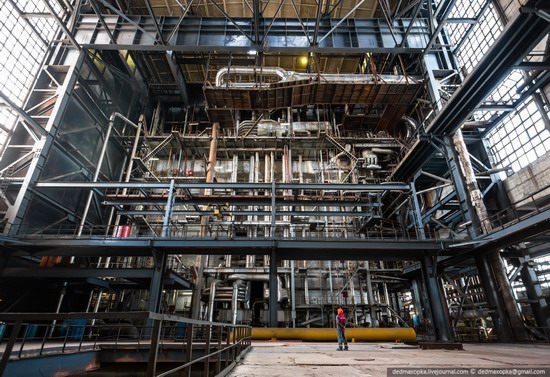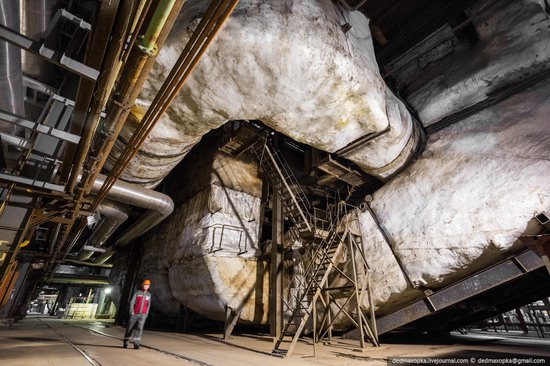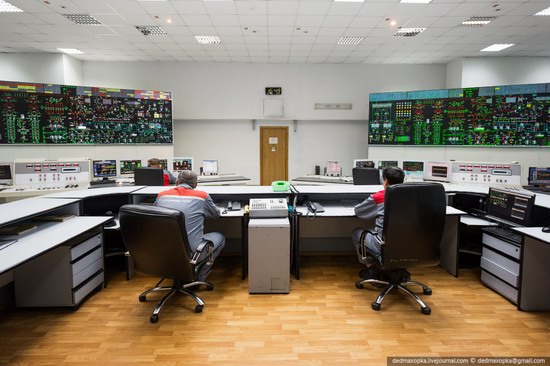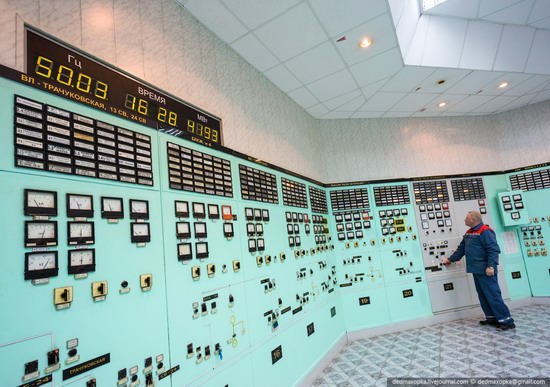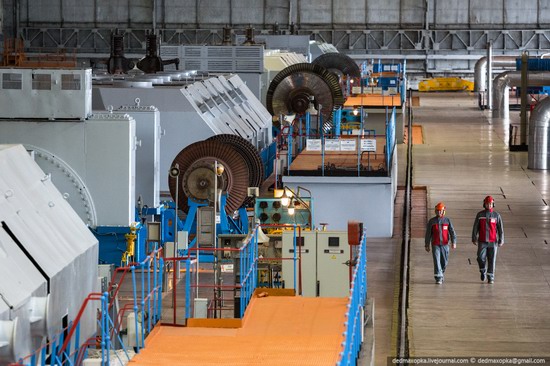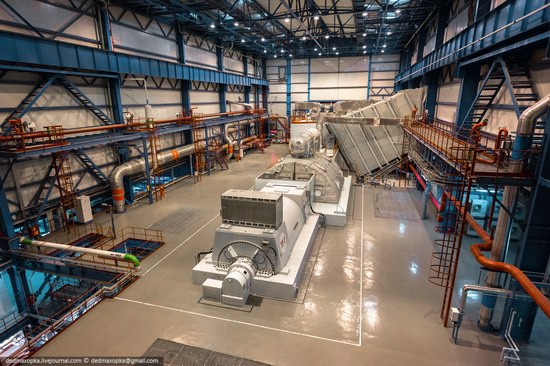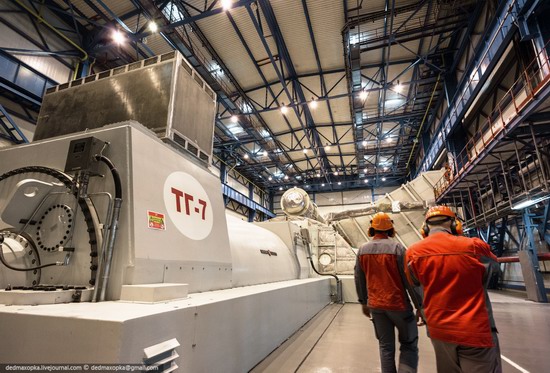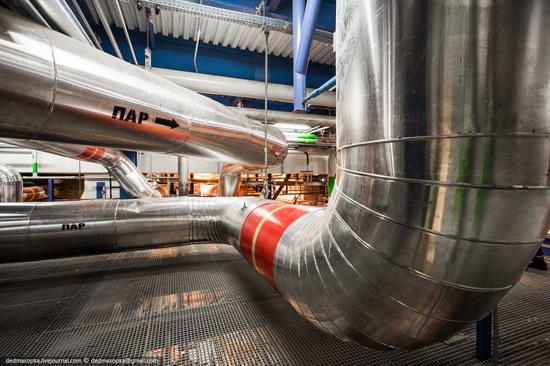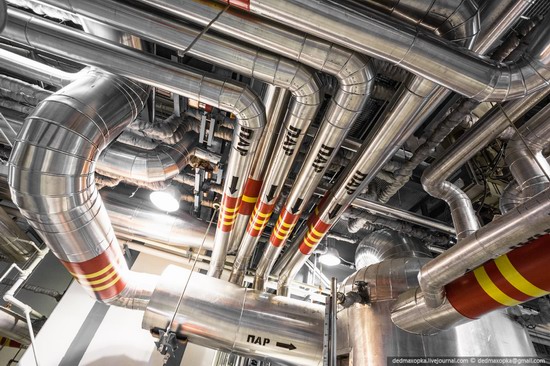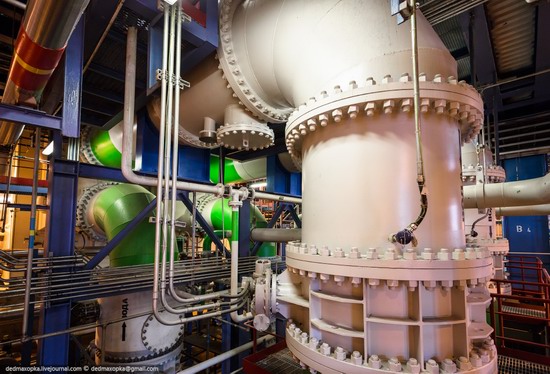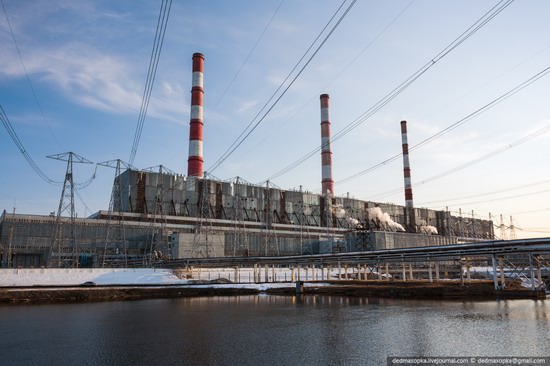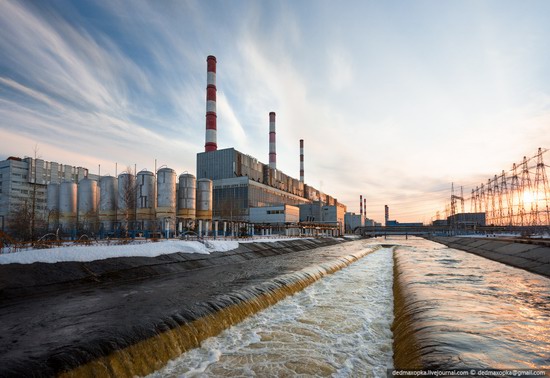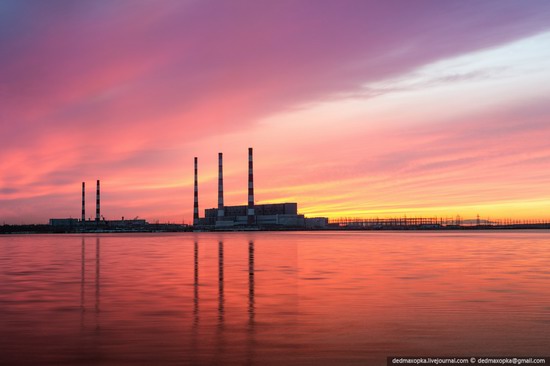 Tags: Khanty-Mansi okrug · Surgut city
<< Medals of the Olympic and Paralympic Games 2014 in Sochi
No comments yet.