Akkem is a lake situated in Altai mountains, at the foot of the northern slope of Mount Belukha, in the territory of Ust-Koksinsky district of the Altai Republic. Ak-kem means "white water" in the Altai language.
The lake, elongated from north to south, is fed by melt water of Akkem glacier. The length of the lake is 1,350 meters, the width – 610 m., the average depth – 7.8 m. Lake Akkem is a natural monument and part of the National Park "Belukha" created in 1997. Lake Akkem on Google Maps. Photos by: Anton Petrus.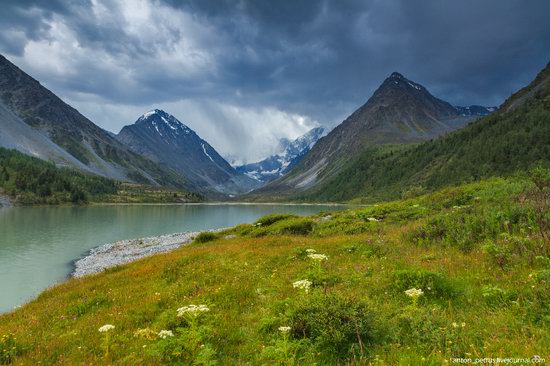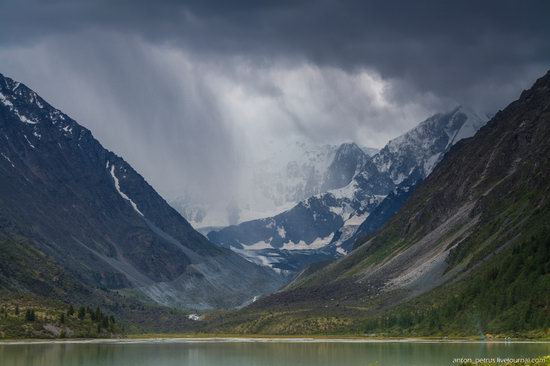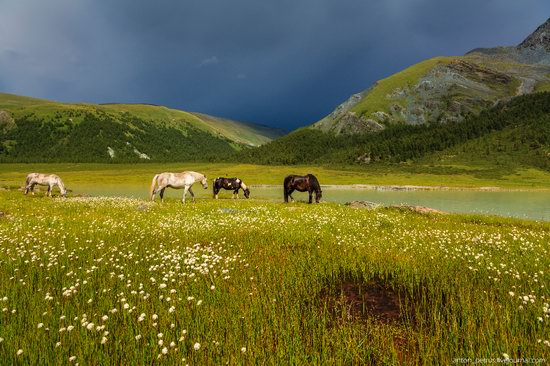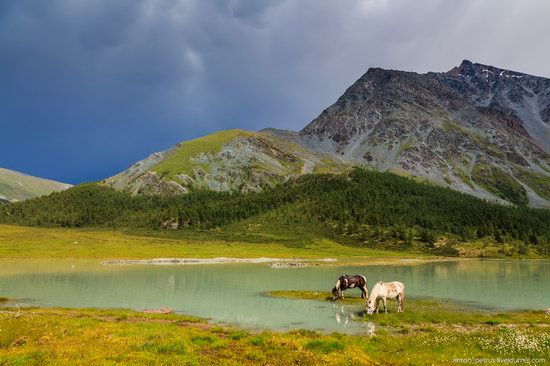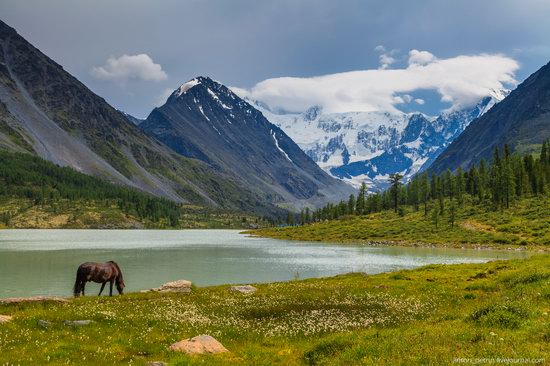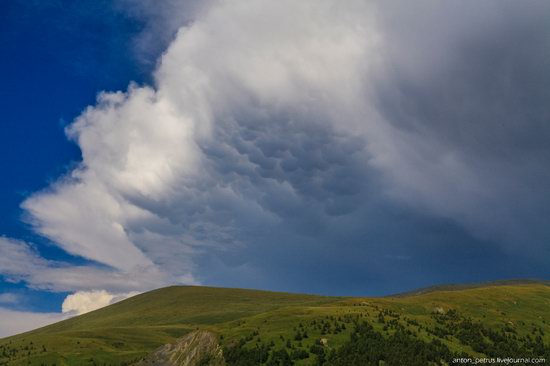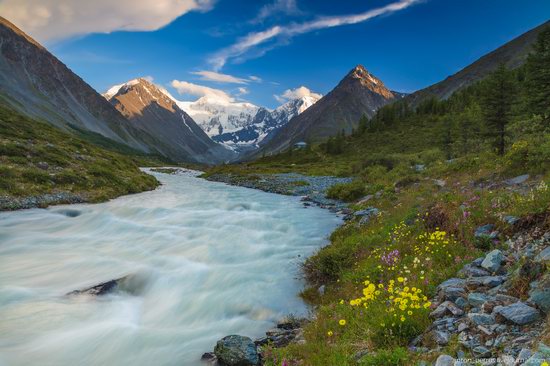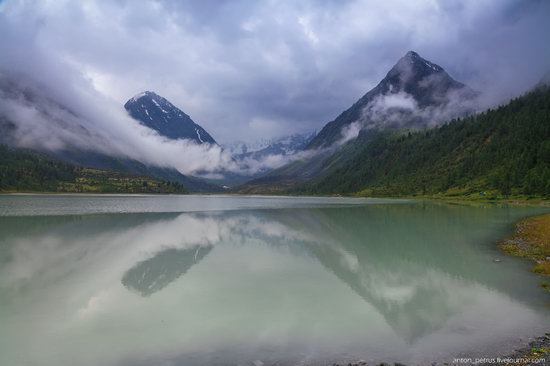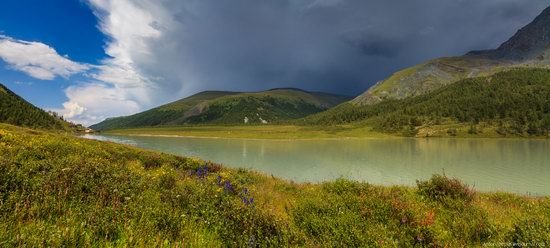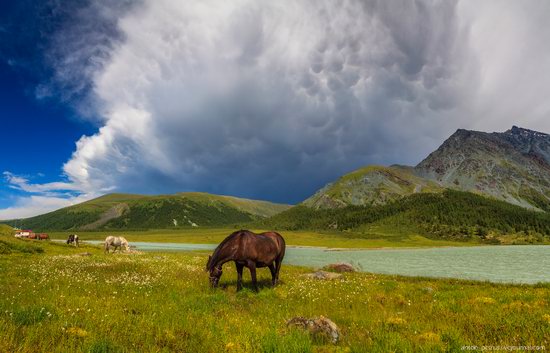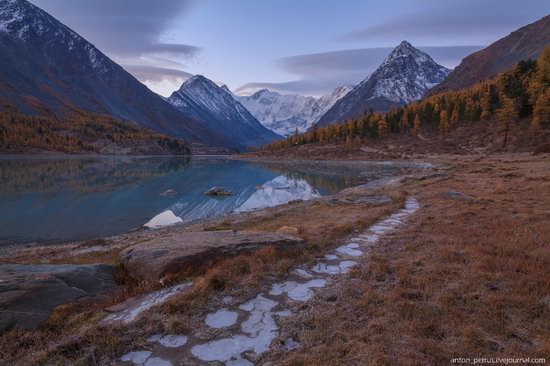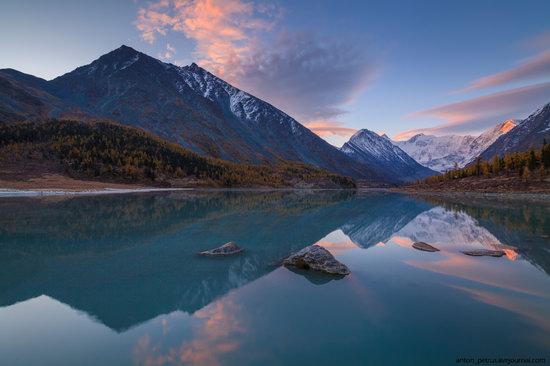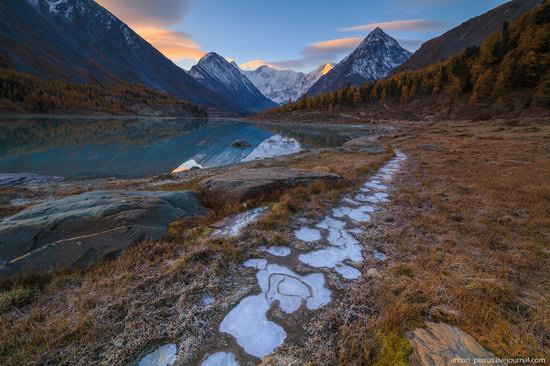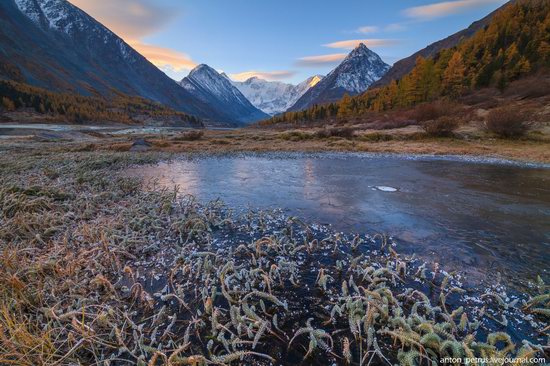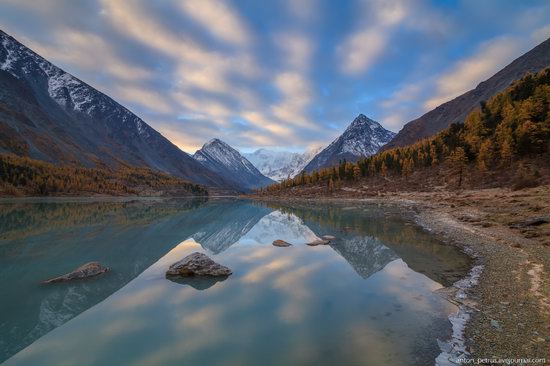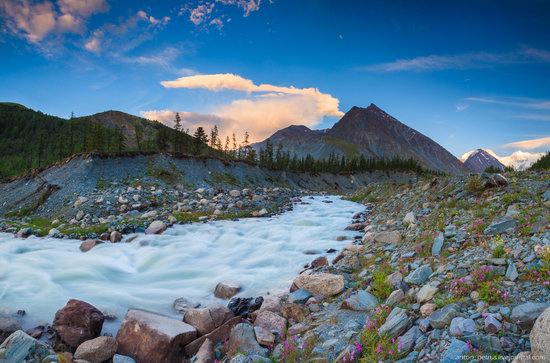 Tags: Altay Republic
<< Majestic churches of Tambov in spring
No comments yet.