The Kola Peninsula is a peninsula with a total area of about 100,000 sq. km located in the northwest of the European part of Russia, in the Murmansk region.
Almost the whole area is located above the Arctic Circle. On the north, it is washed by the waters of the Barents Sea, in the south and east – by the waters of the White Sea.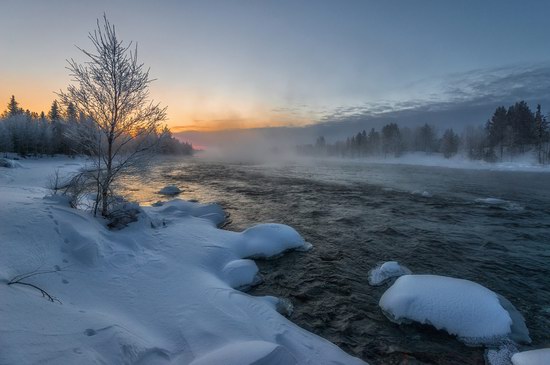 In winter, when the tundra is covered with fluffy snow, severe frosts form fog over the rivers, and all the trees are covered with frost, Kola landscapes look especially beautiful. Photos by: Andrey Grachev.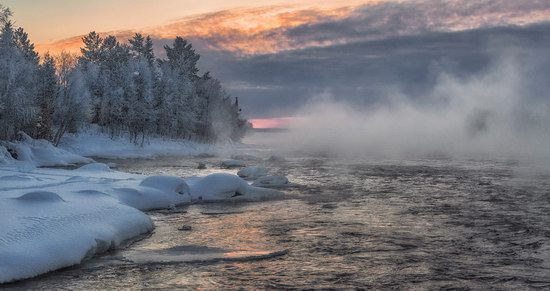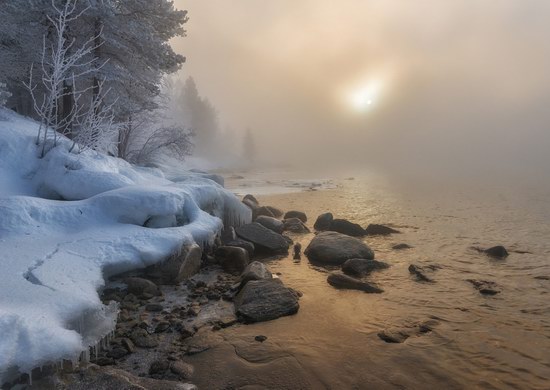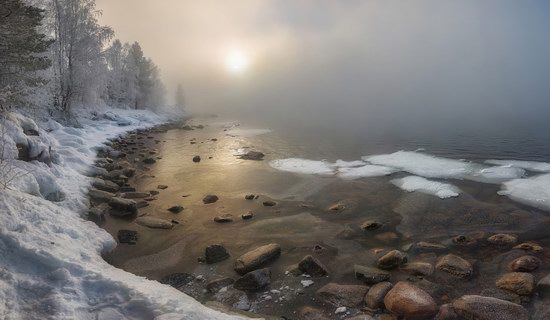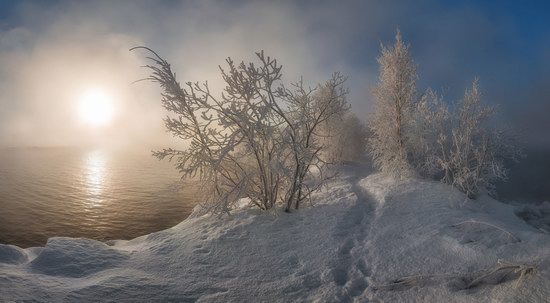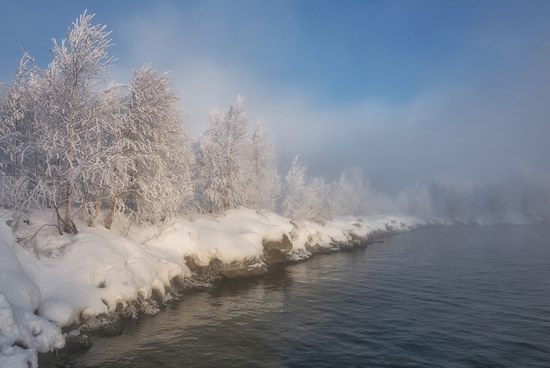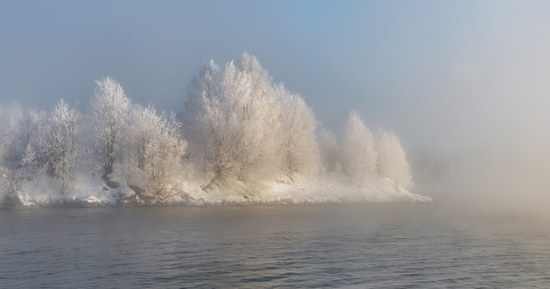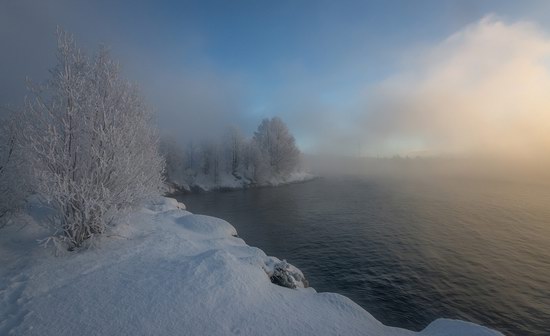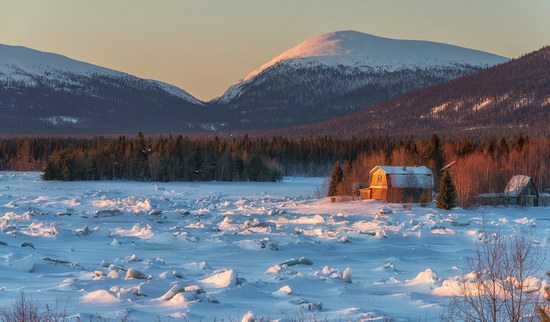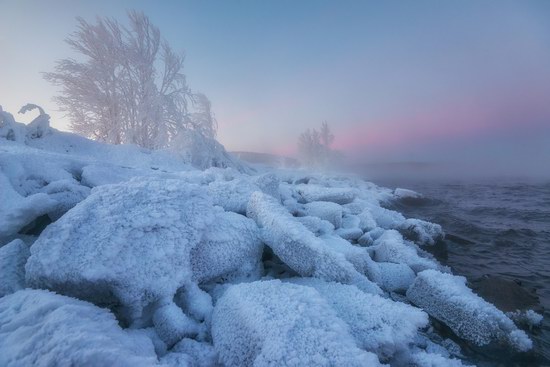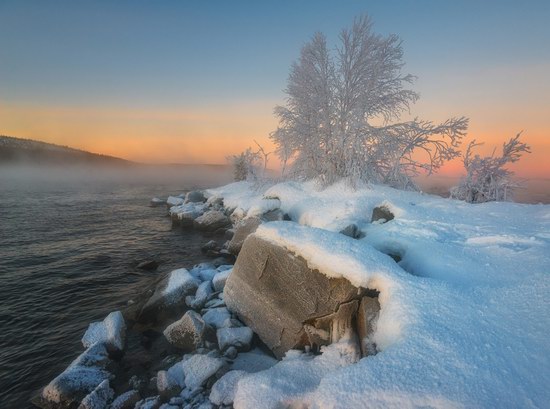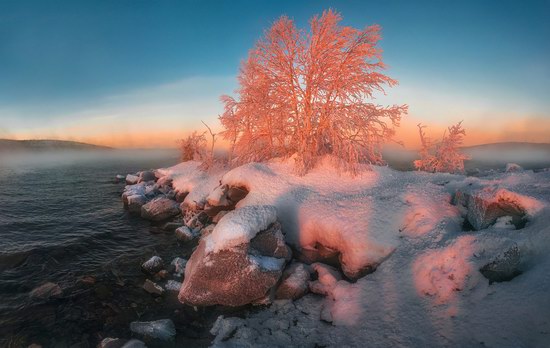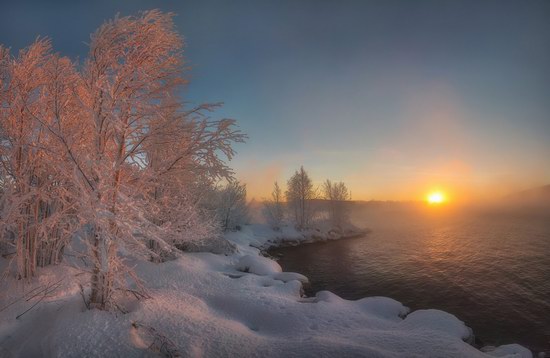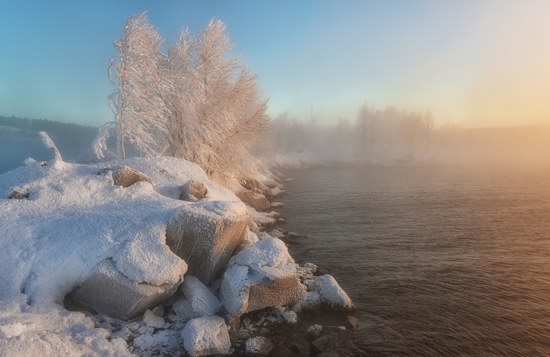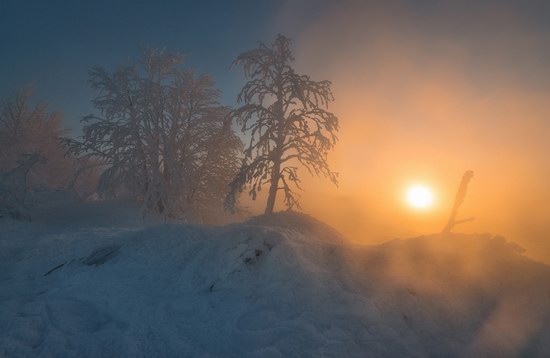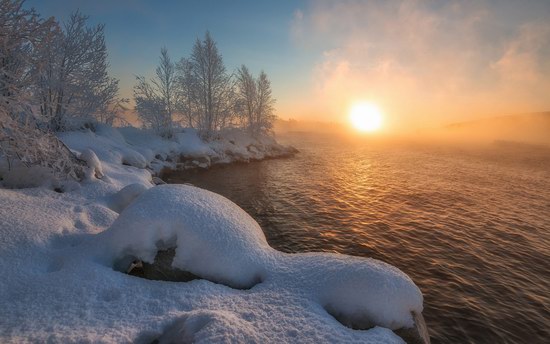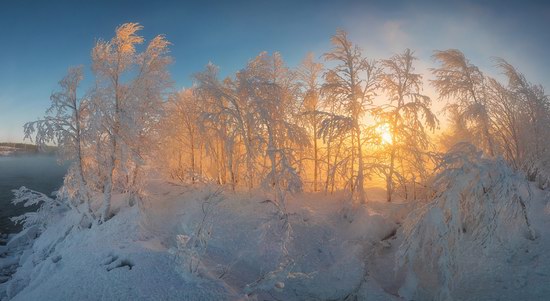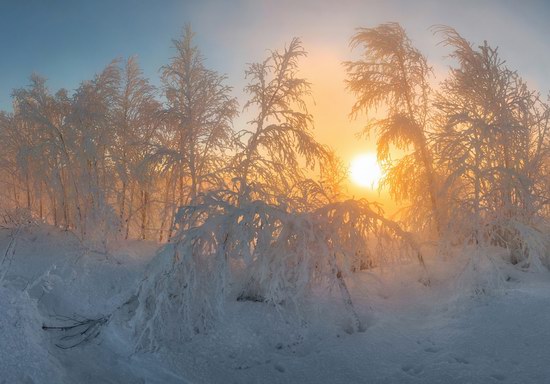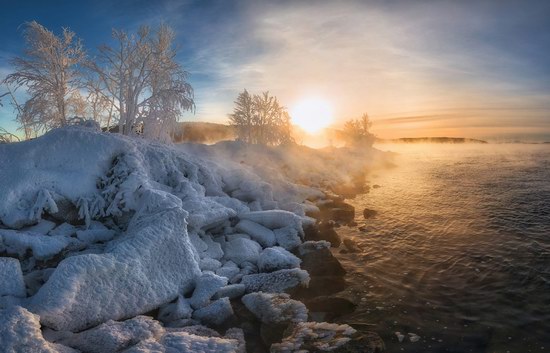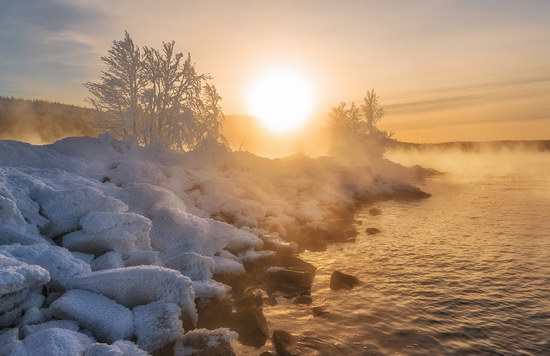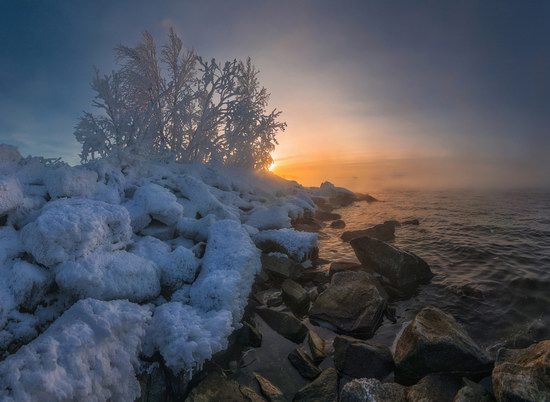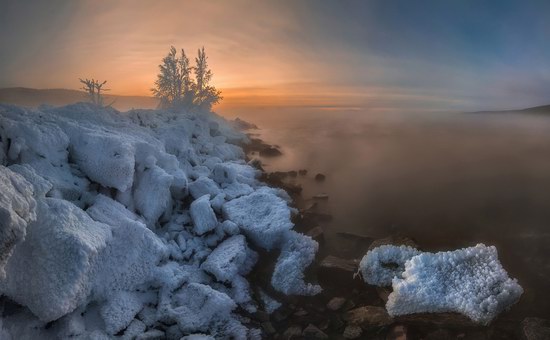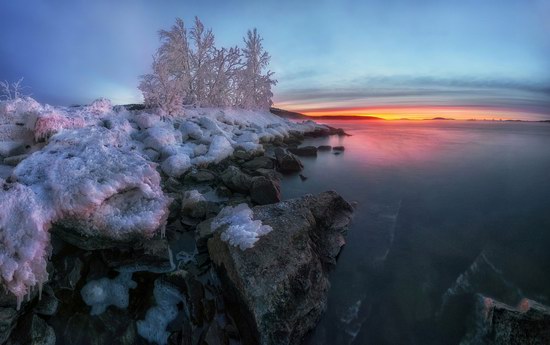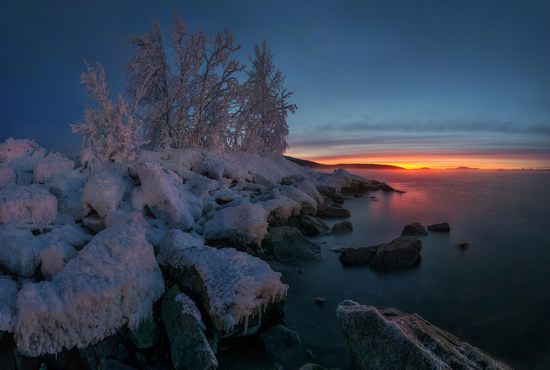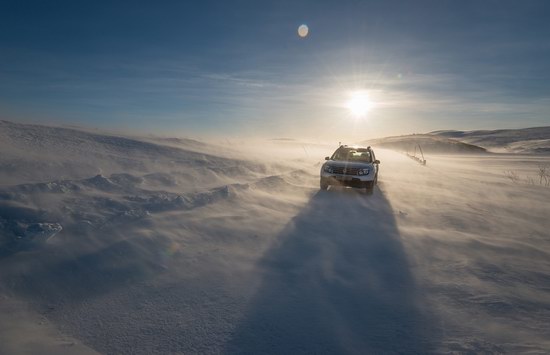 Tags: landscapes · Murmansk oblast
<< Winter in Ufa – the view from above
No comments yet.