Khanty-Mansi Autonomous Okrug or simply Yugra is located in the heart of Russia – in the north of Western Siberia. It is the main oil and natural gas region of the country and one of the largest oil producing regions in the world (about 60% of Russian oil).
Yugra climate is equivalent to the climate of the Far North. This region is the native place of indigenous peoples of the Khanty and Mansi. Photos by: Slava Stepanov.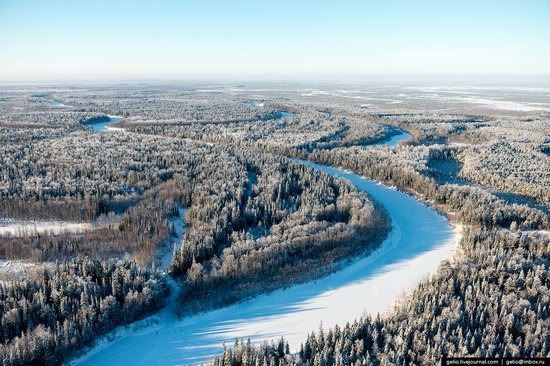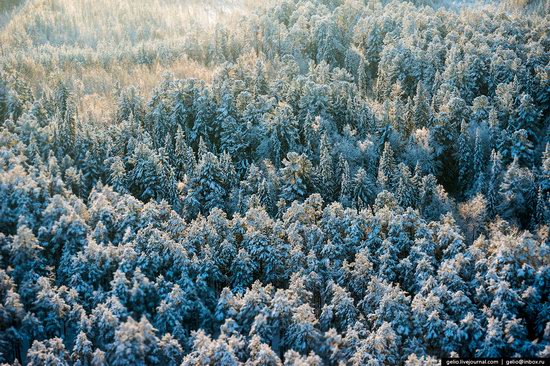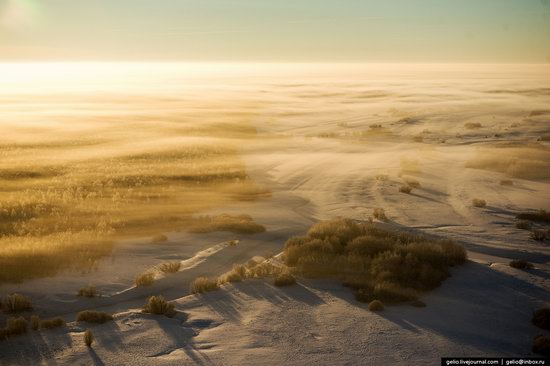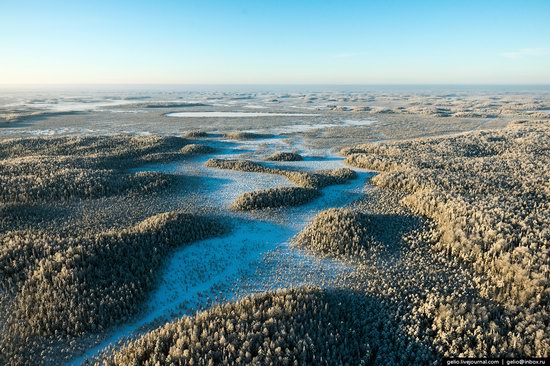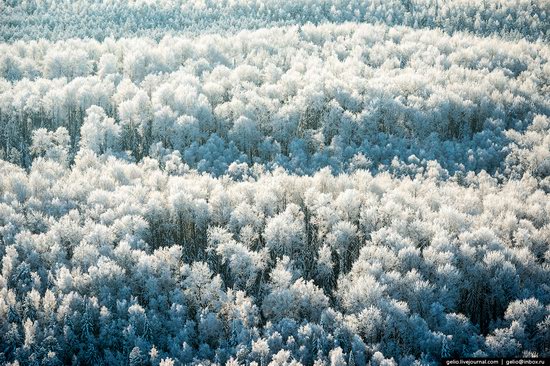 The confluence of the Irtysh River in the Ob.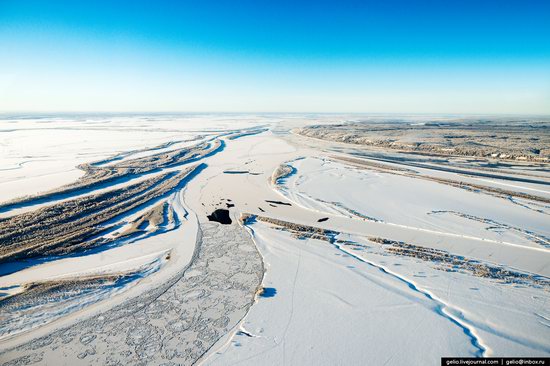 The Ob is the longest river in Russia and the second longest in Asia.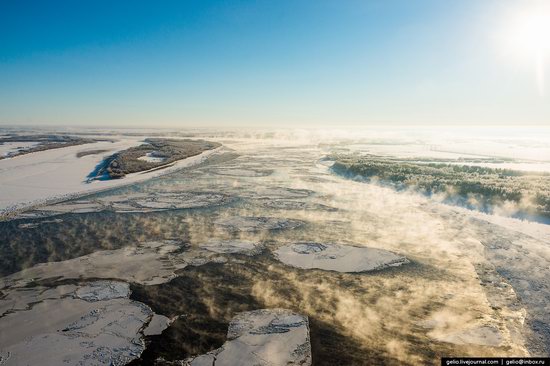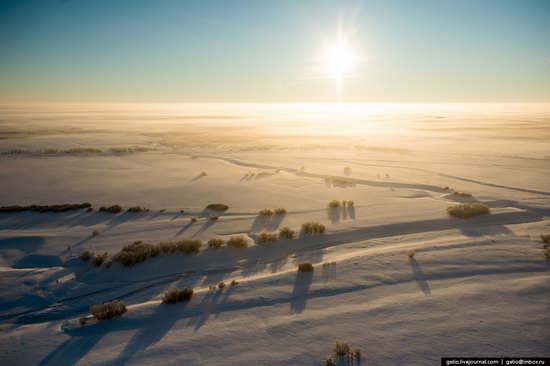 The Nazim River.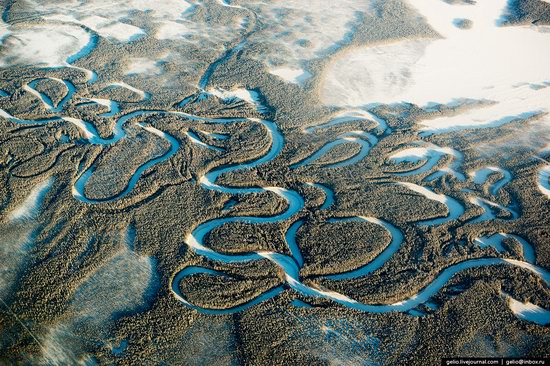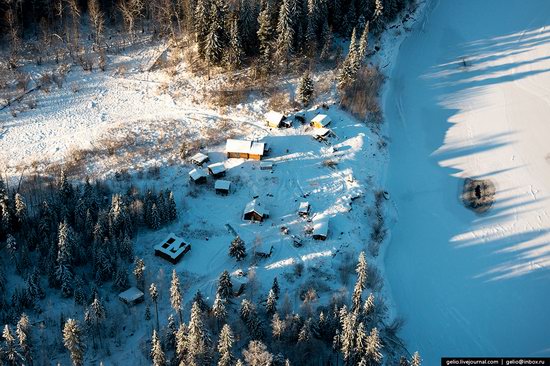 Swamps occupy about one third of the region's area.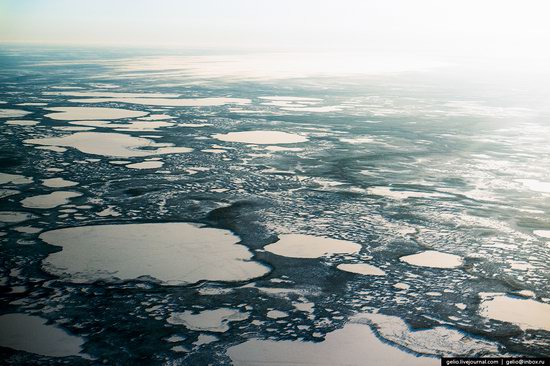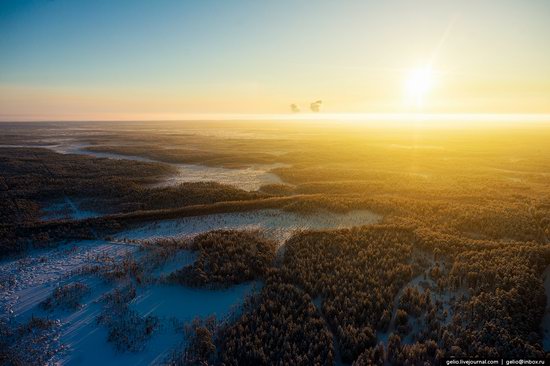 Khanty-Mansiysk – the capital of Yugra.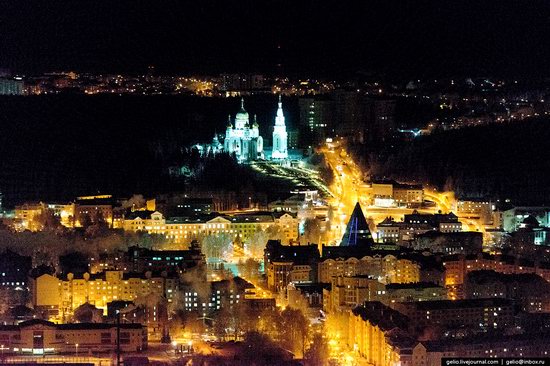 Surgut – the largest energy center in Russia, one of the first Russian cities in Siberia, founded in 1594. Surgut GRES-2 is Russia's largest thermal power plant.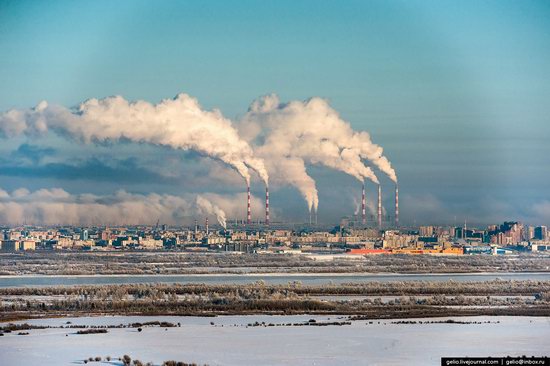 Yugra cable-stayed bridge across the Ob River – one of the longest in Siberia.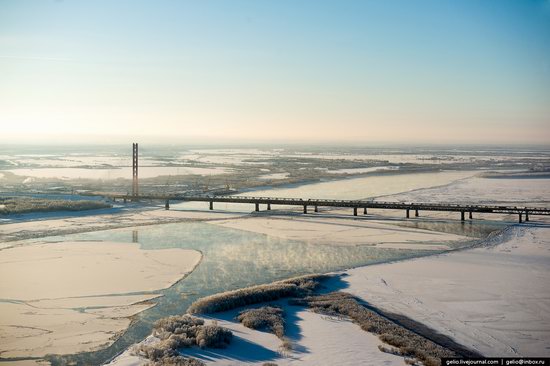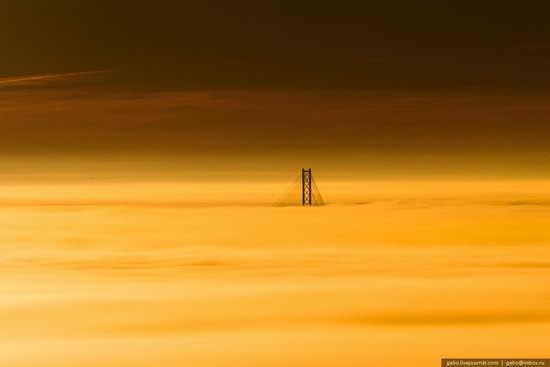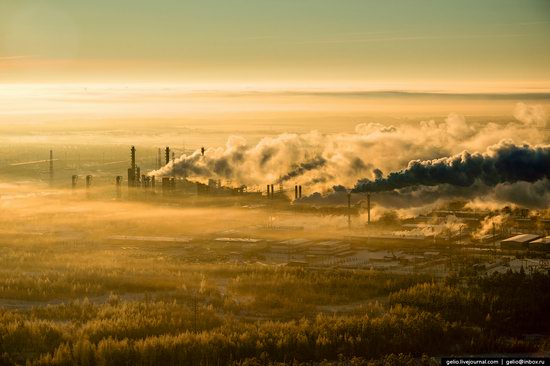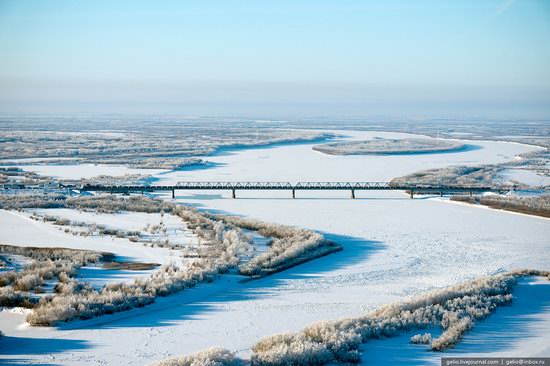 Nefteyugansk – the third largest city of the autonomous region.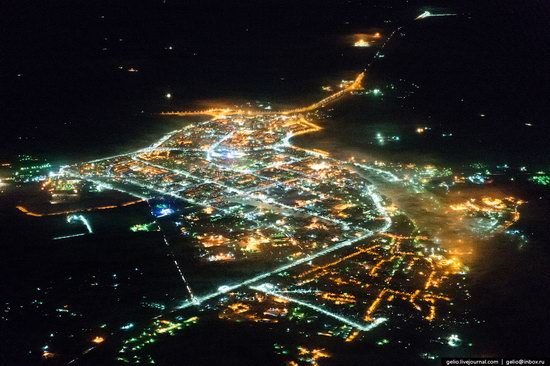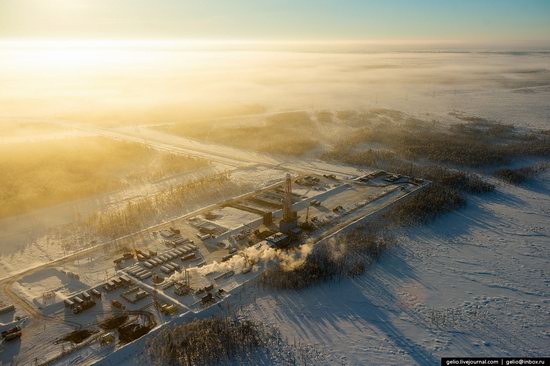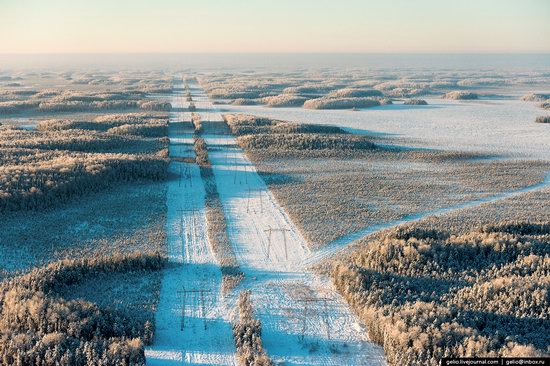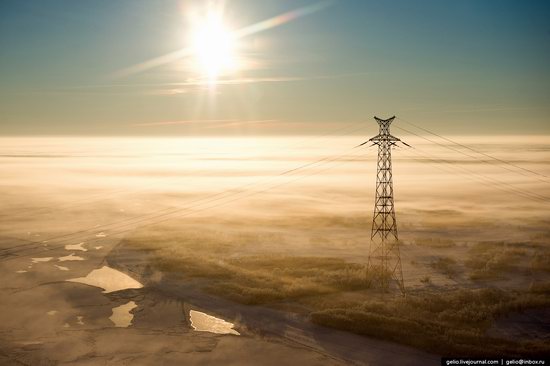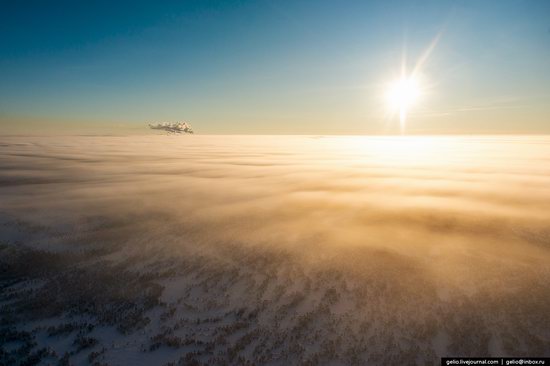 Tags: Khanty-Mansi okrug
<< The amazing beauty of Lake Akkem
No comments yet.