The Sinyaya River is a 597 km long river running through the territory of the Republic of Yakutia, the left tributary of the Lena River.
In the lower reaches of the river, not far from the confluence with the Lena and relatively close to Yakutsk, there is an amazing natural monument called Sinskiye Stolby (Pillars). Sinskiye Stolby on Google Maps. Photos by: Petr Ushanov.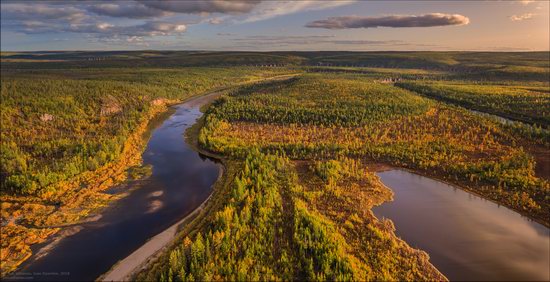 The best time for rafting along the Sinyaya River is July – the first half of August. At this time, there is enough water in the river and sunny weather allows comfortable rest in nature. The following photos were taken in early September.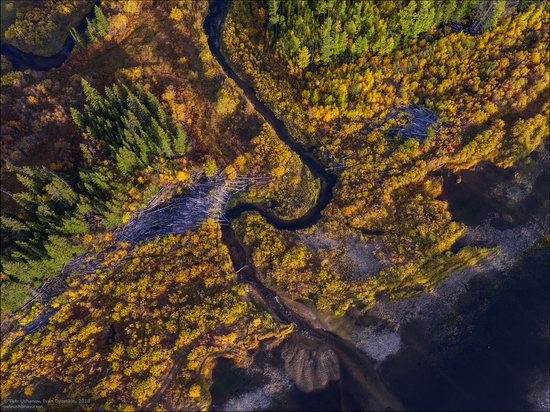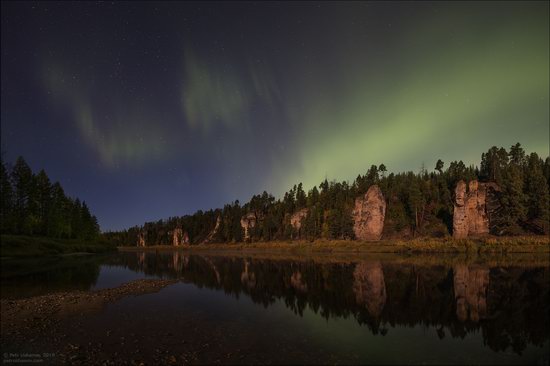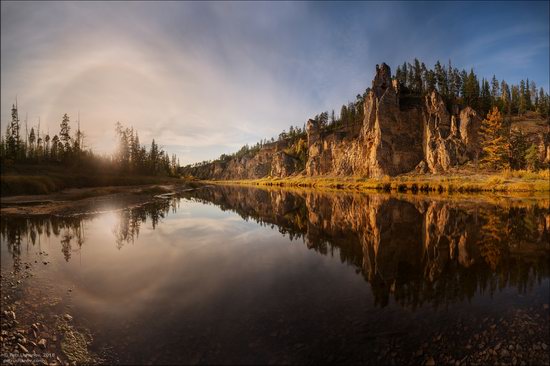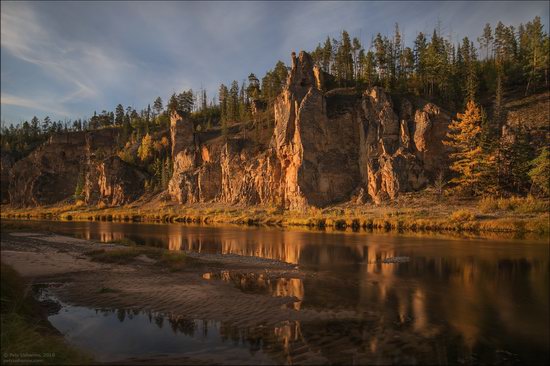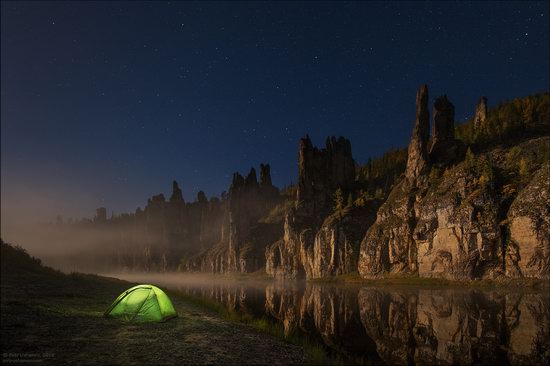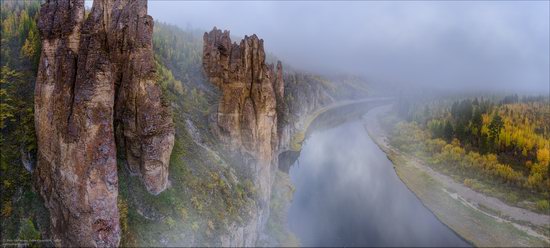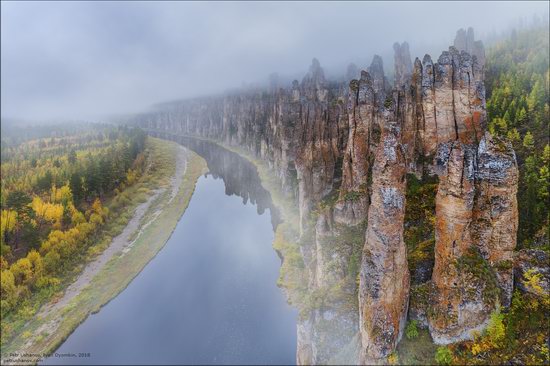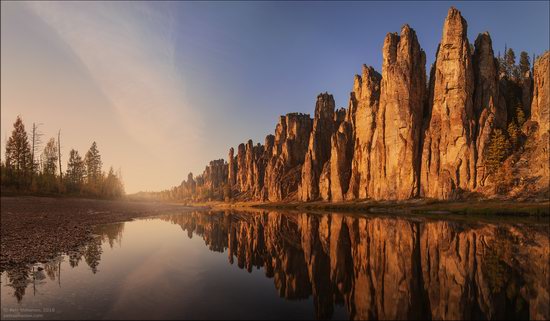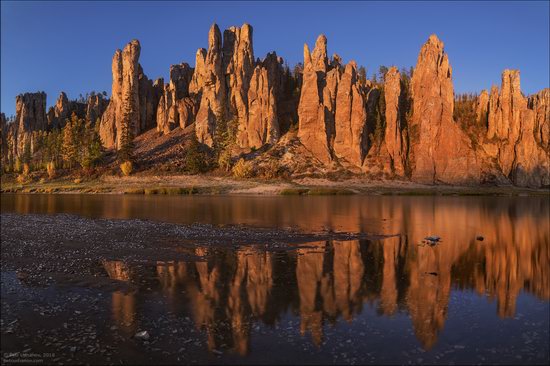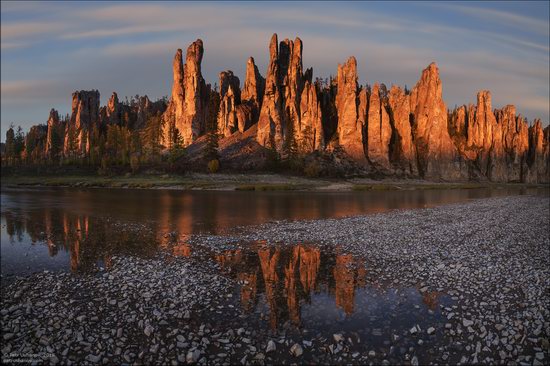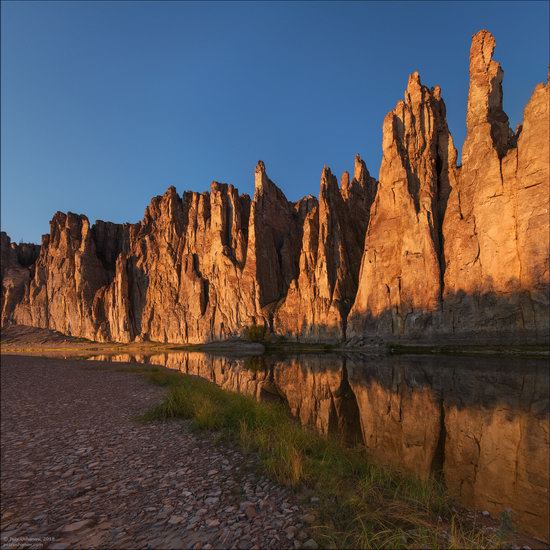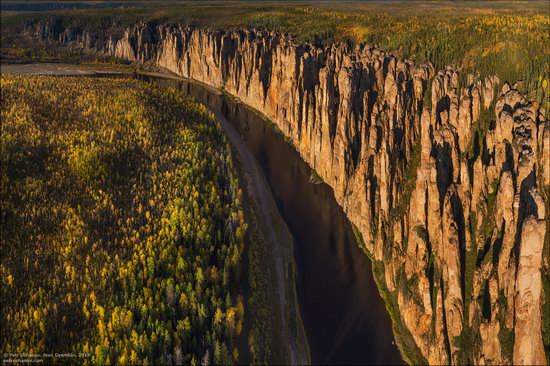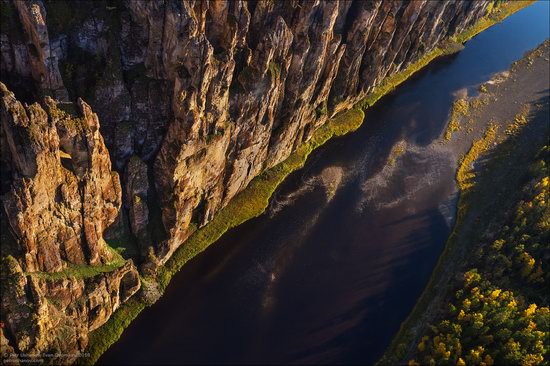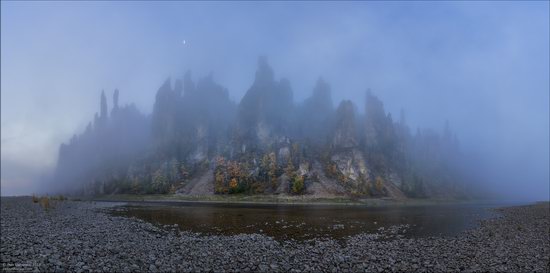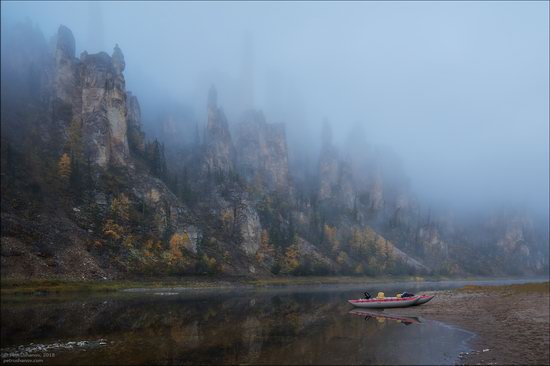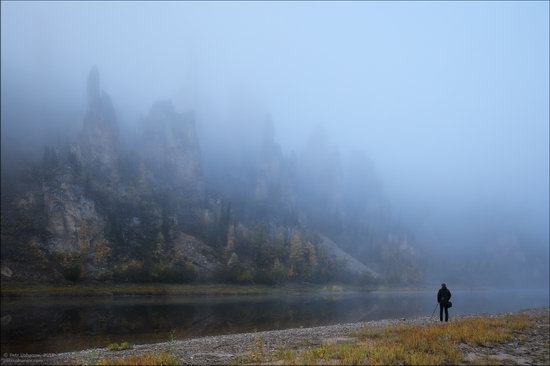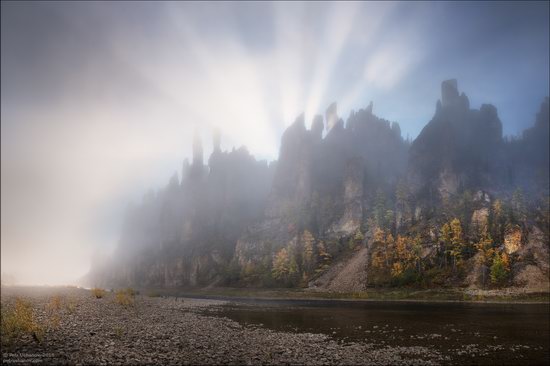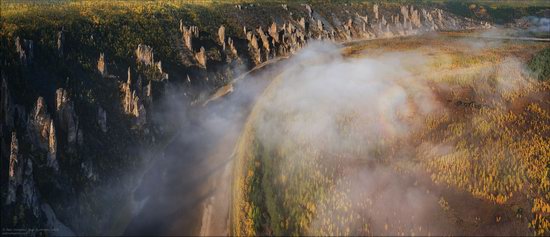 Tags: Sakha Republic · Yakutsk city
<< Izmailovo Kremlin – the Most Unusual Kremlin in Russia
No comments yet.