"The Kremlin in Izmailovo" is a cultural and entertainment complex located in the Eastern Administrative District of Moscow. The nearest metro stations are Partizanskaya and Izmailovo.
The initiator of the reconstruction of the royal estate in Izmailovo as a center of Russian culture became A.F. Ushakov, who, in 1998, introduced the project to the Moscow authorities for the construction of this complex. Izmailovo Kremlin on Google Maps. Photos by: Vasilii Nikitinskii.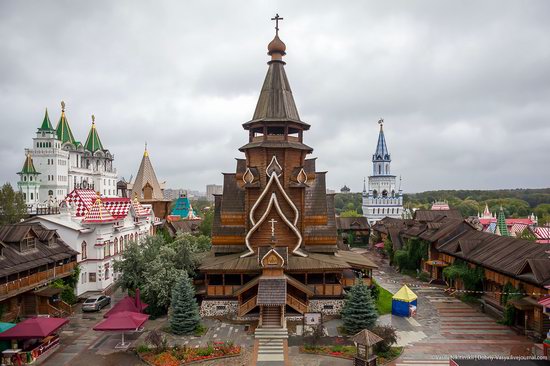 The project was approved and, in the same year, construction and restoration work began. As a result, a very unusual architectural ensemble with elements of kitsch with a white stone palace and wooden houses was built.
Guns painted in the styles of Khokhloma and Gzhel – Russian national ornaments.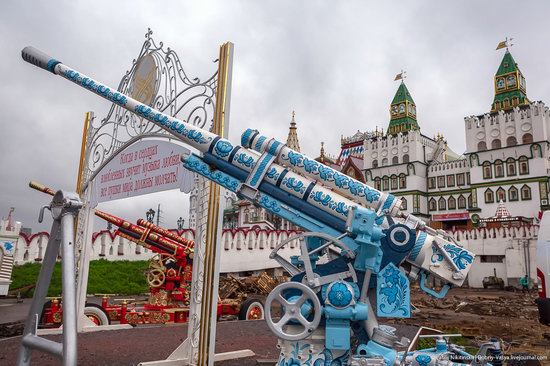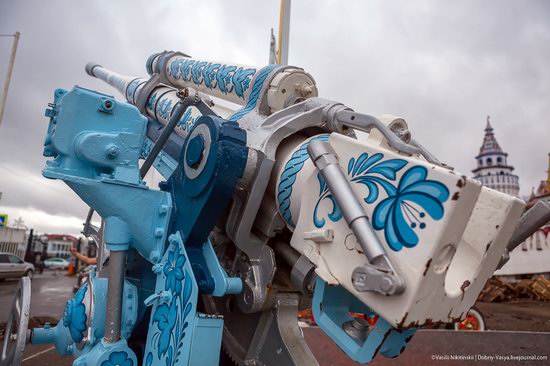 Pedestrian bridge for tourists.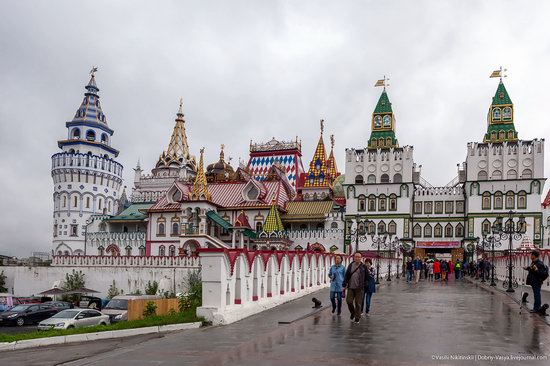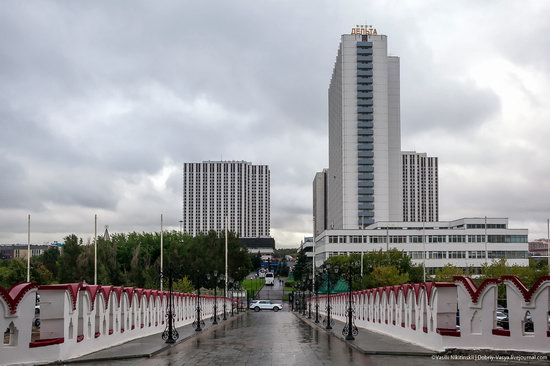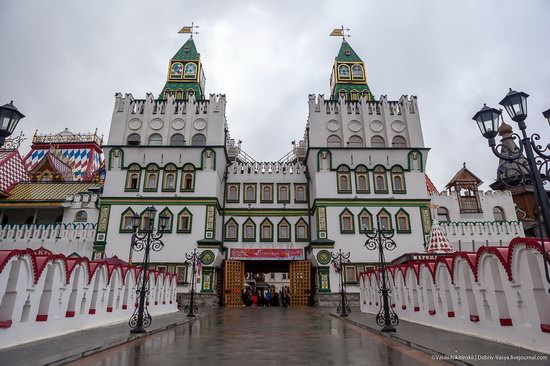 Monument to Wolverine.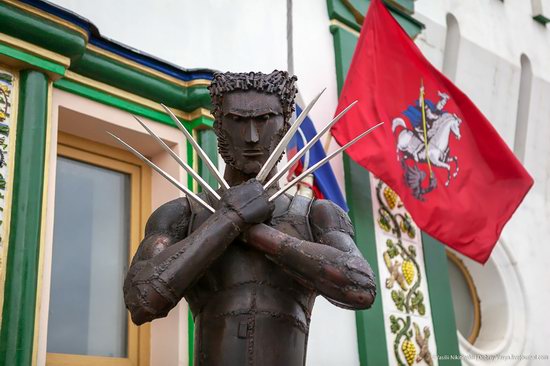 Old guns.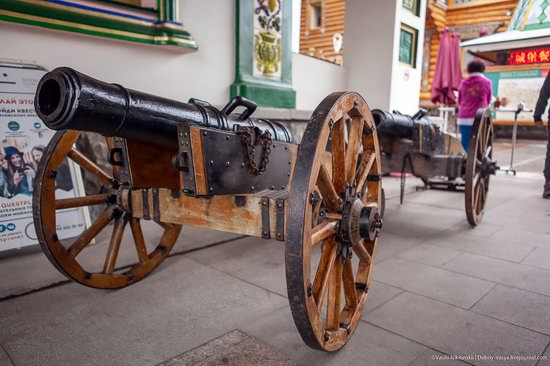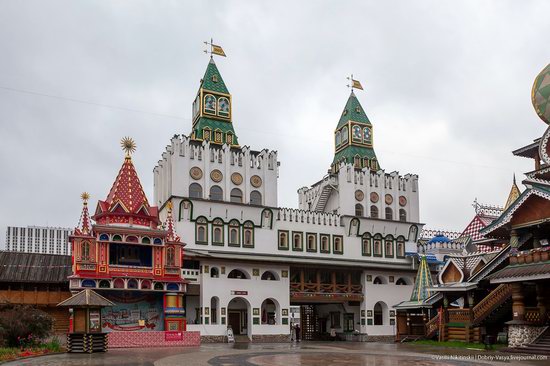 The palace of the Russian meal – an architectural fantasy in the style of Russian art of the 17th century, the works of Simon Ushakov, and the wooden palace in Kolomenskoye.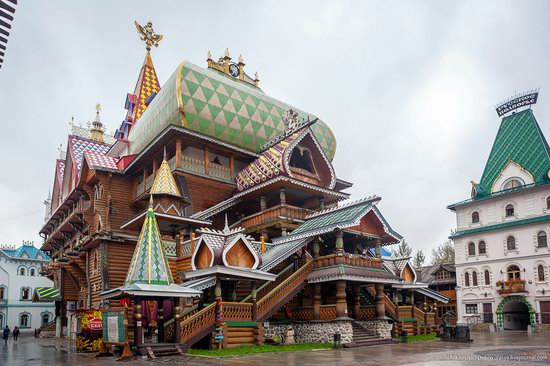 Church of St. Nicholas – the patron of trade and travel. This is the highest wooden church in Moscow (46 meters).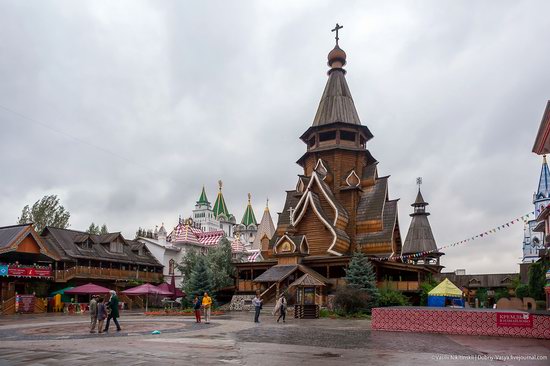 There are several museums on the territory of the Izmailovo Kremlin (vodka, bread, folk arts, the history of the founding of the Russian fleet, ill-bred children) and workshops (blacksmith's yard, art wood processing, pottery workshop, soap making, rag dolls making, chocolate-making), as well as the Wedding Palace and a wedding agency.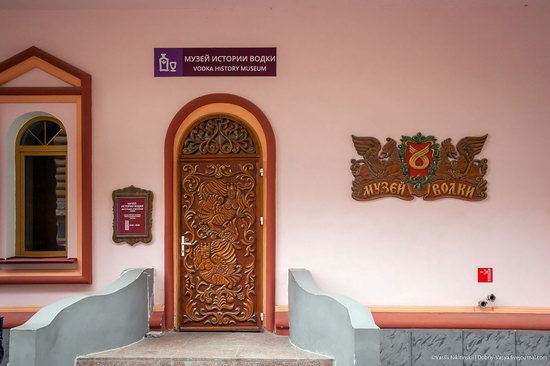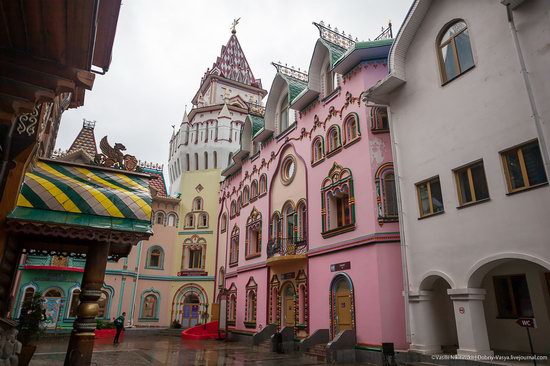 The art gallery "Art-Kremlin" holds exhibitions of young artists, meetings and lectures. Also there is an exhibition-fair of decorative and applied arts, handicrafts, souvenirs, and antiques "Vernisazh in Izmailovo".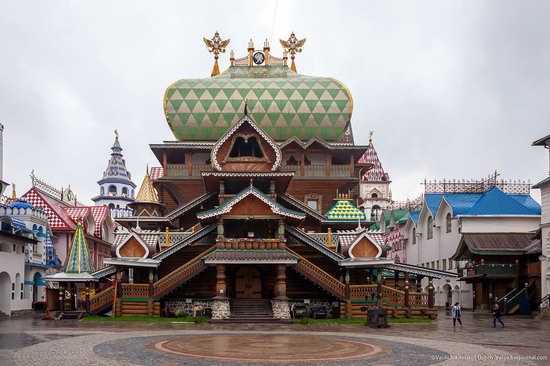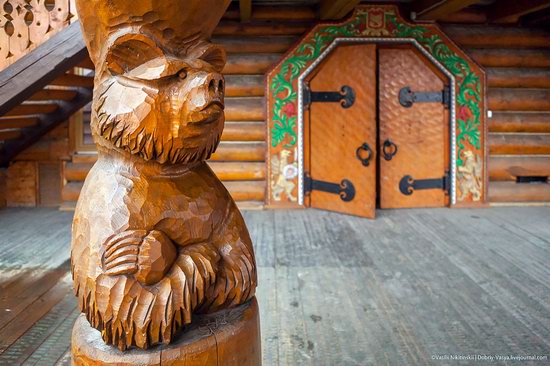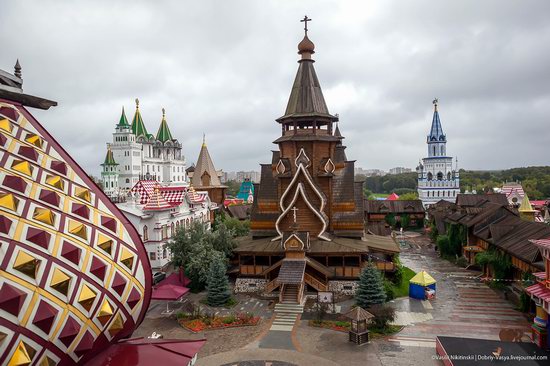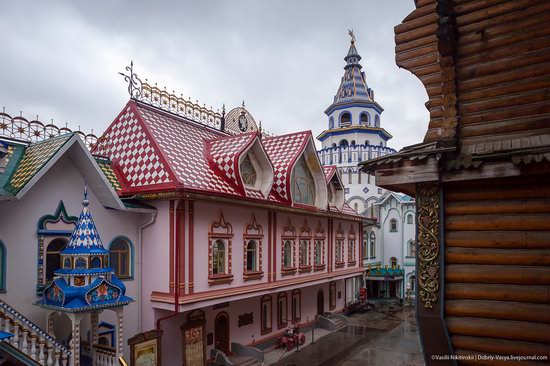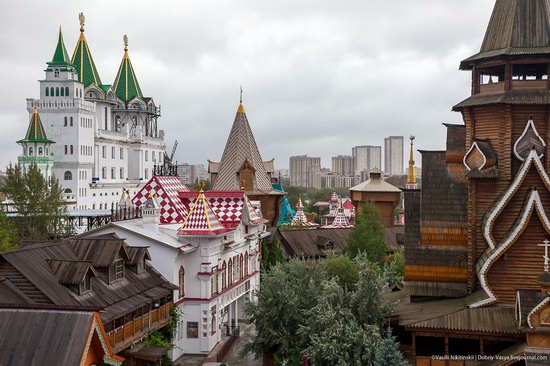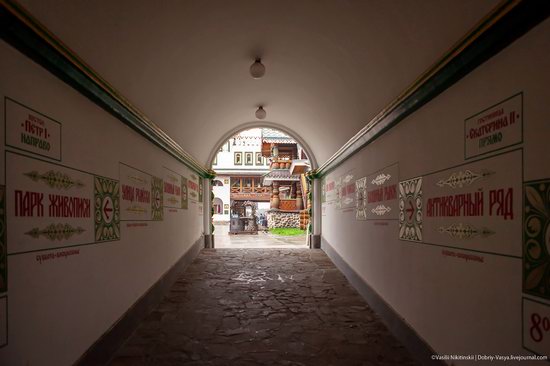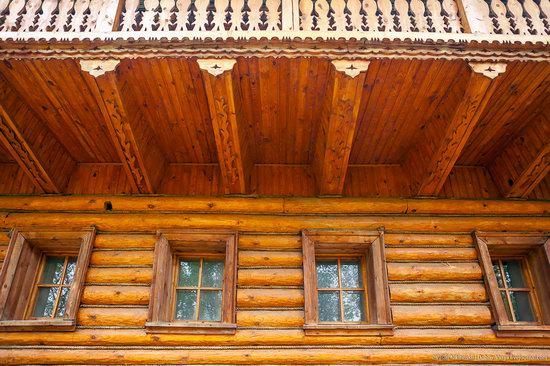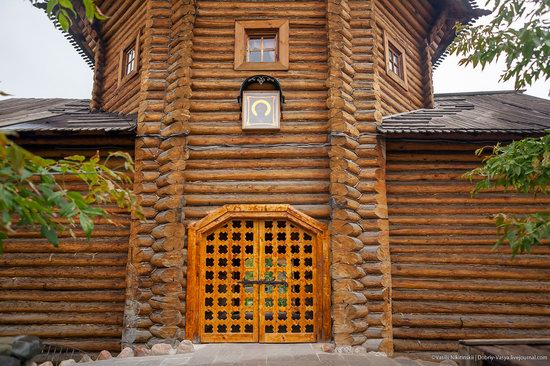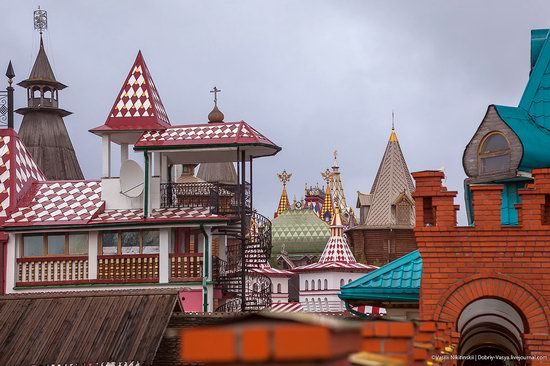 Tags: Moscow city
<< Walking around the town-museum of Uglich
1 comment