Tiksi is an urban village with a population of about 4,500 people and one of the main ports in Russian Arctic. It is the northernmost settlement on the territory of Yakutia and the fourth northernmost settlement of the country.
This urban village is located above the Arctic Circle, to the east of the mouth of the Lena River, on the coast of the Tiksi Bay in the Laptev Sea. Tiksi on Google Maps. Photos by: Sergey Dolya.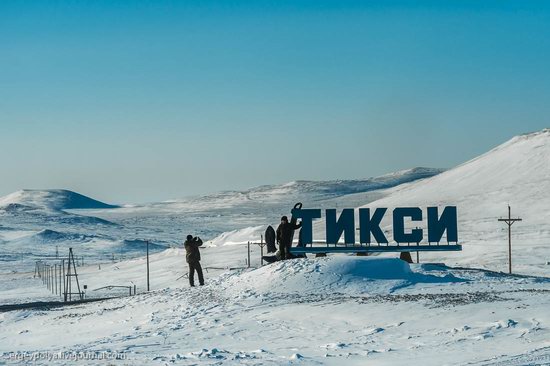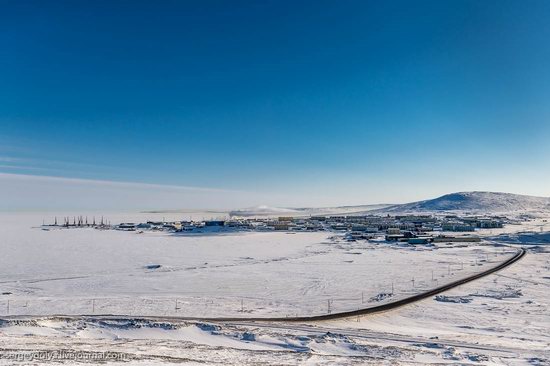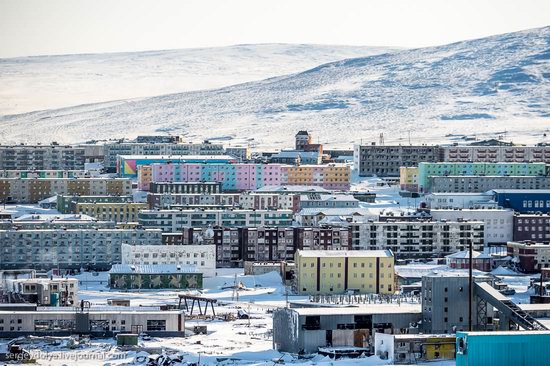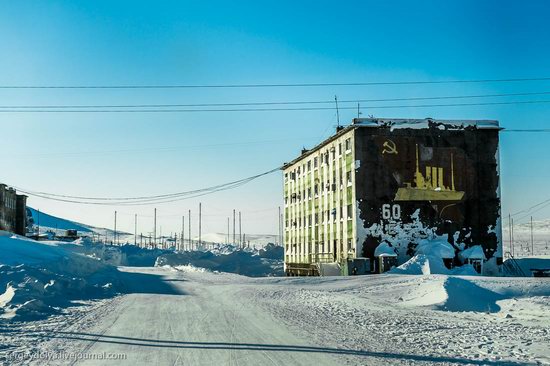 Local hotel.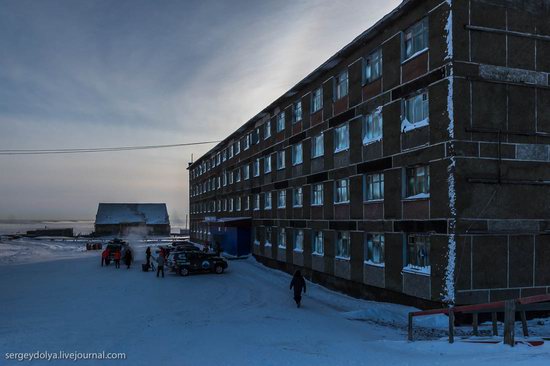 Tiksi definitely has no shortage of snow.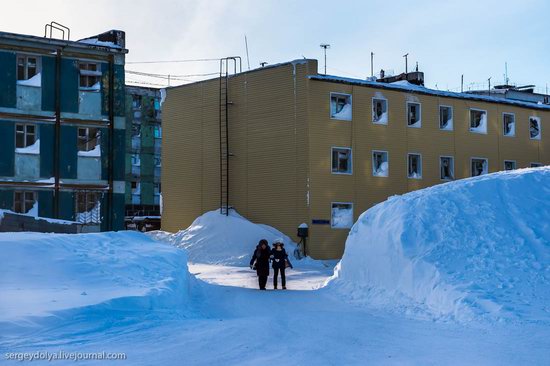 Snowbound bus stop.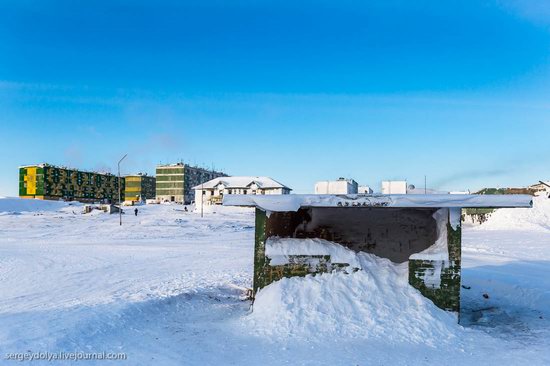 Central street in Tiksi.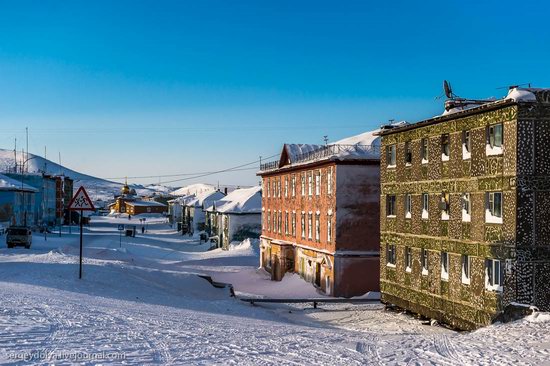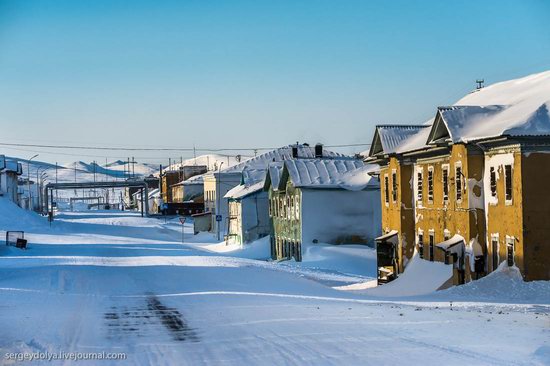 Artefacts from the Soviet past.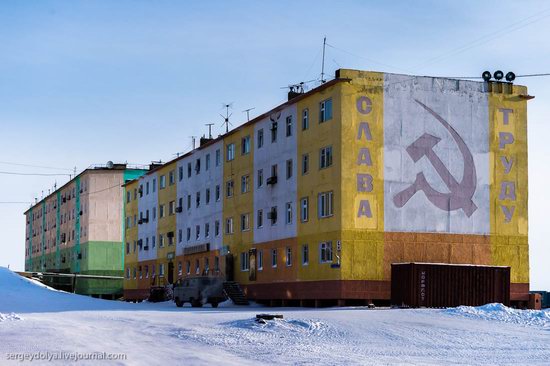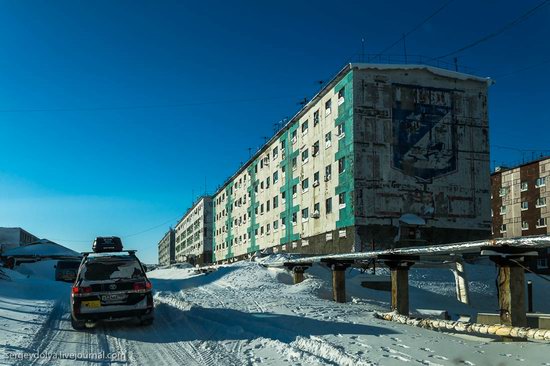 Old two-story barracks.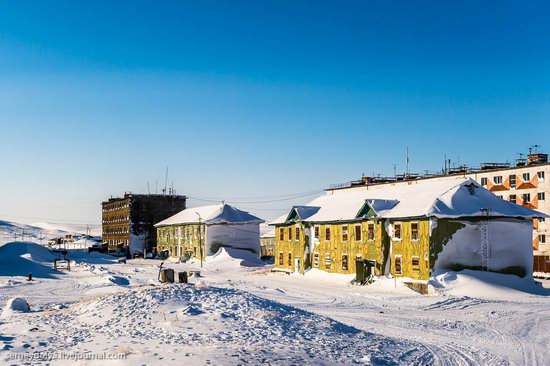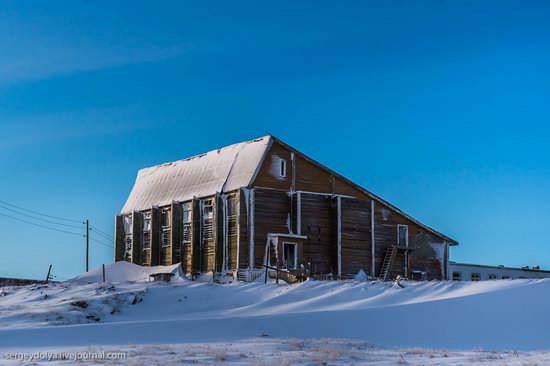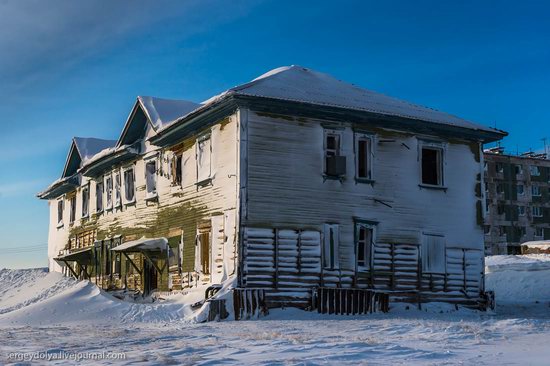 Apartment building. Each family has its own container for tools and other household items.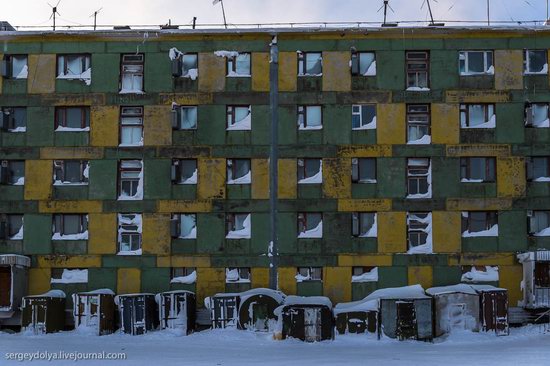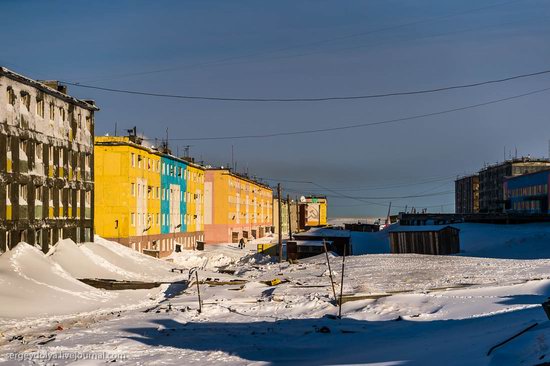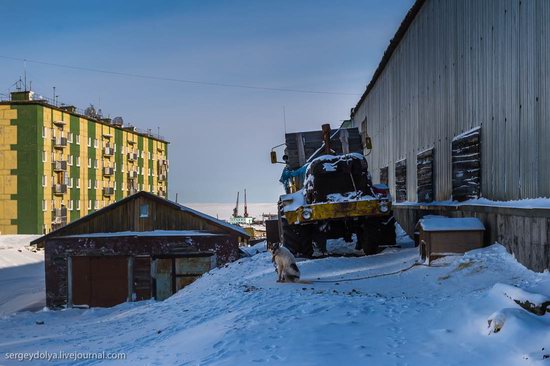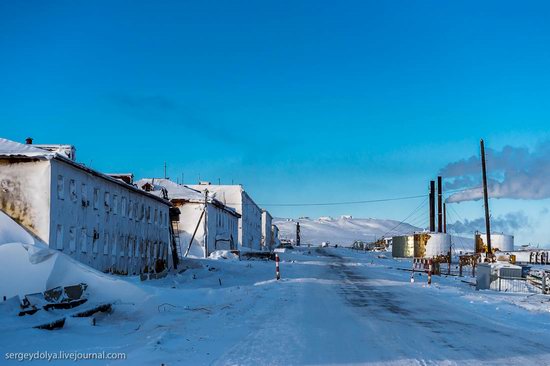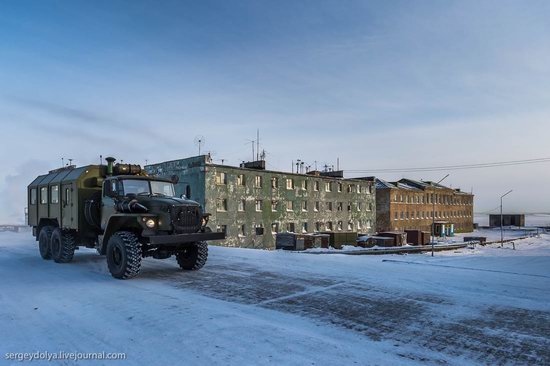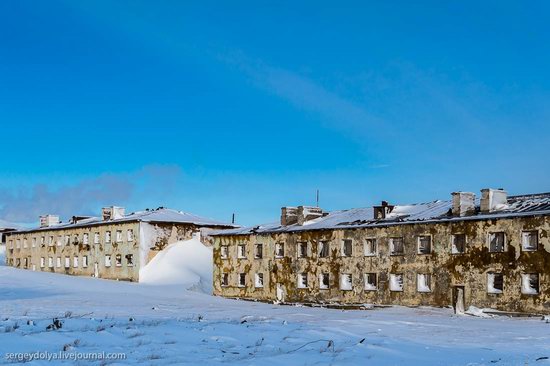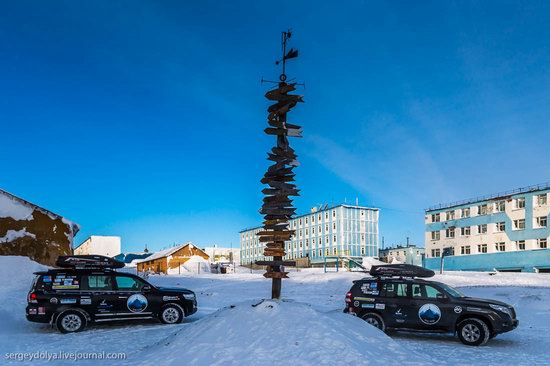 Memorial of the Great Patriotic War and an abandoned house.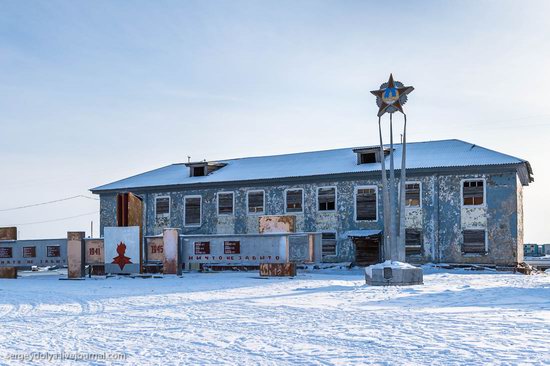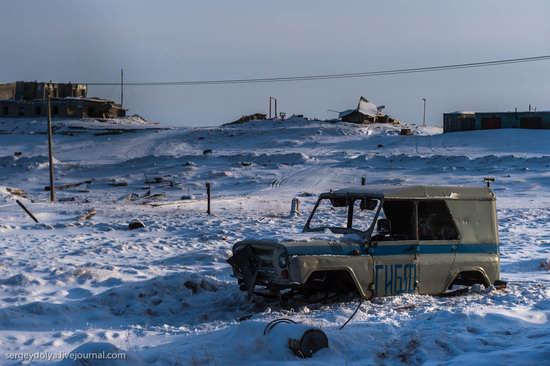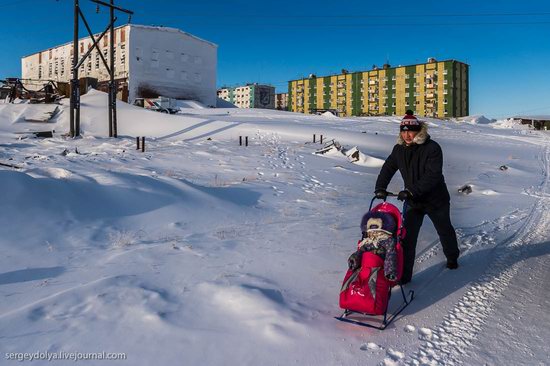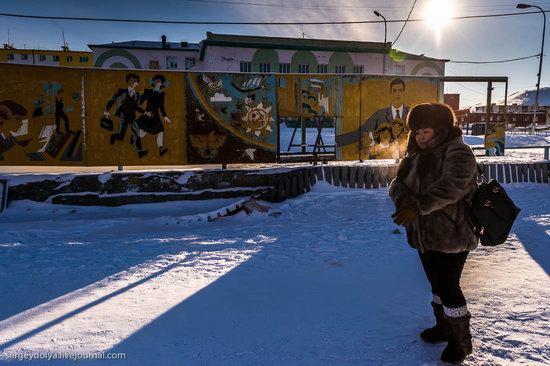 School in Tiksi.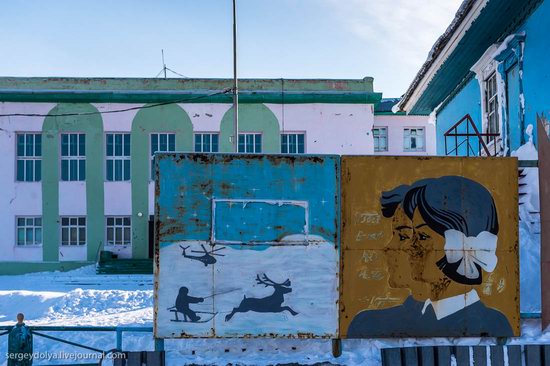 Tiksi seaport.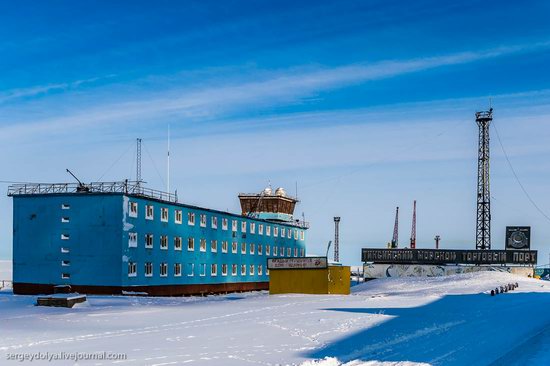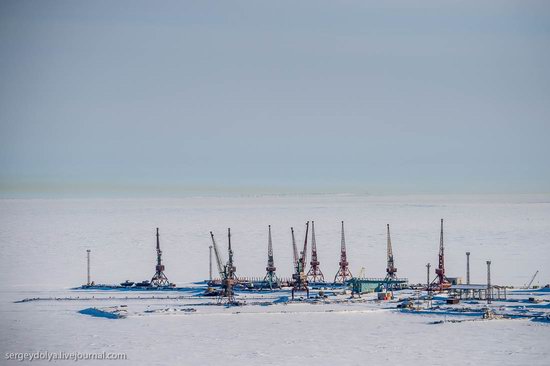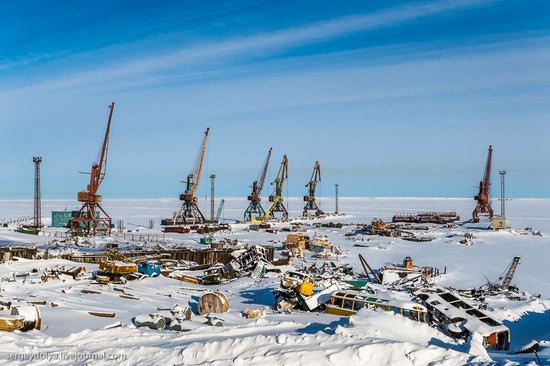 Tiksi – the view from above. Most of the settlement is occupied by port facilities.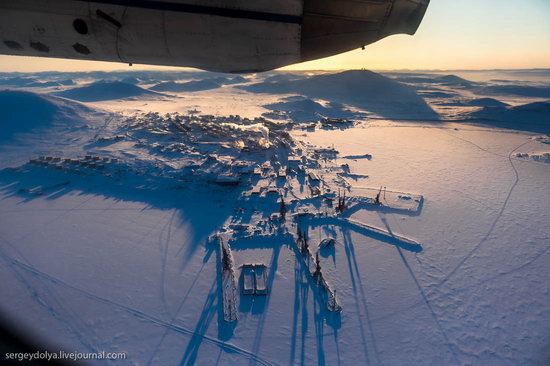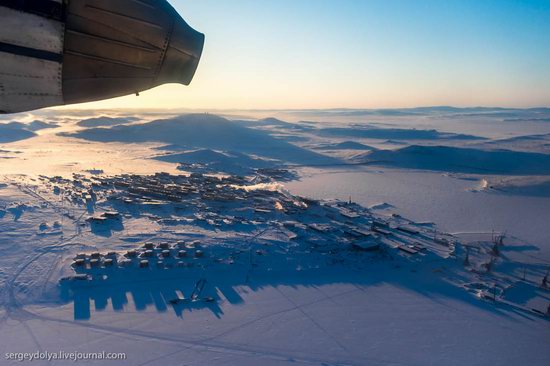 Tags: Sakha Republic
<< Amazing 15-domed Church of St. John the Baptist in Yaroslavl
No comments yet.