TAG | Gelendzhik city
Parus (Sail) Rock is a natural monument located on the Black Sea coast, 17 km southeast of the resort town of Gelendzhik in the Krasnodar region.
The rock is a sandstone monolith standing vertically on the beach, separated from the main rock mass by a gap. The shape of the rock resembles the shape of a quadrangular sail, hence its name. Parus (Sail) Rock on Google Maps. Photos by: Andrei Kireev.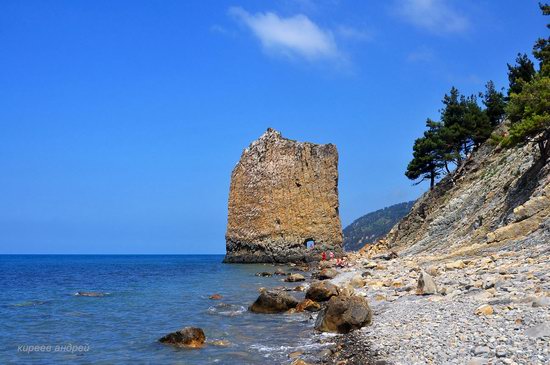 magnificent monument of nature
Tags: Gelendzhik city · Krasnodar krai