Iturup is an island of the southern group of the Kuril Islands, the largest island of the archipelago and part of the Sakhalin region.
The nature of this island is amazingly picturesque. On the coast you can see beautiful contrast of white pumice cliffs and black hexagonal pillars of volcanic magma. Iturup on Google Maps. Photos by: Sergey Dolya.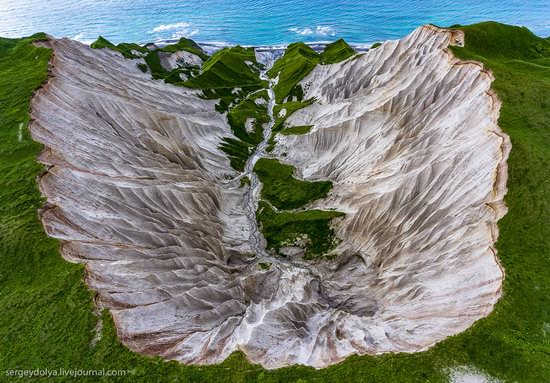 The island, consisting of volcanic massifs and mountain ridges, is stretched from the north-east to the south-west by 200 km, the width ranges from 7 to 27 km.
Black rocks similar in structure to the sidewalk tiles in the form of hexagons.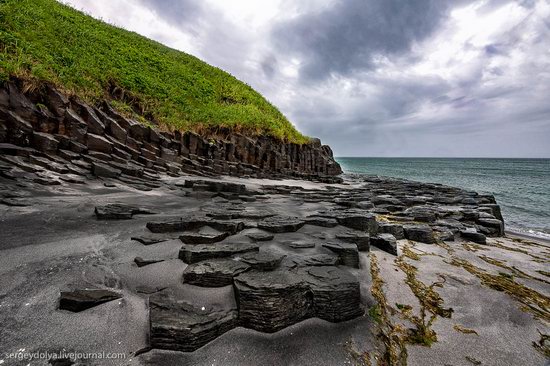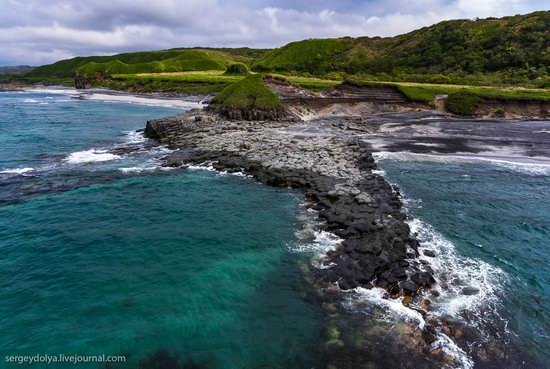 The island's ownership is disputed by Japan, which considers its territory as part of the sub-prefecture of Nemuro of Hokkaido Prefecture.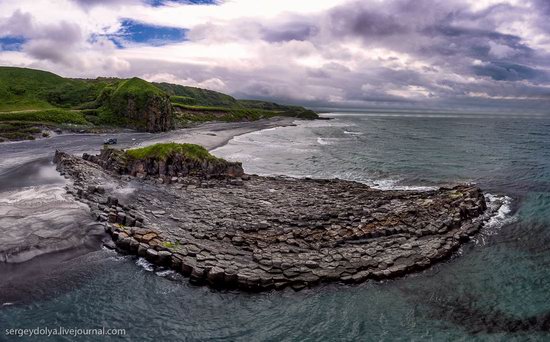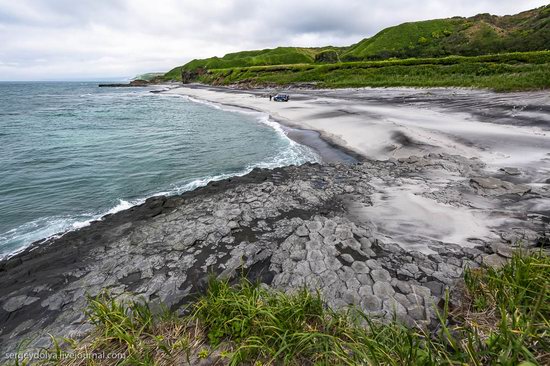 The beach consists of black sand with magnetic iron ore.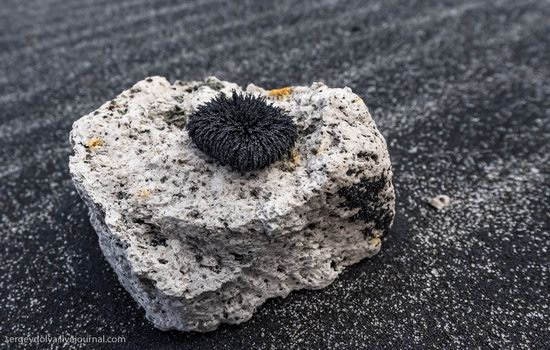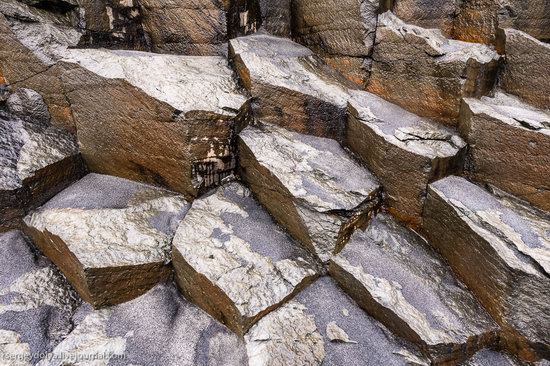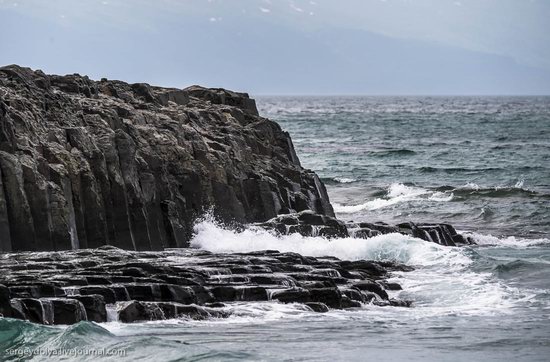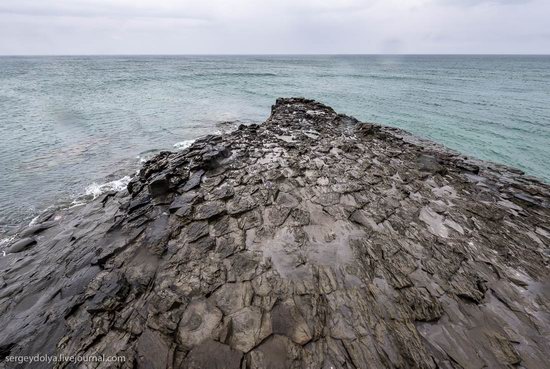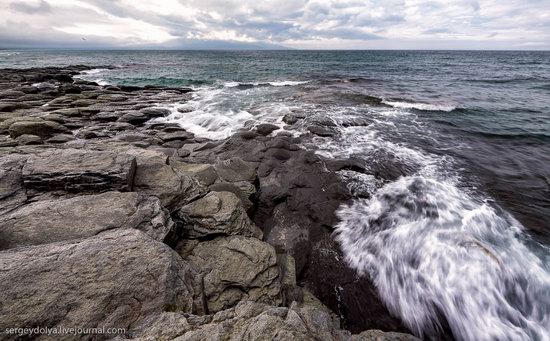 White cliffs consisting of pumice – congealed volcanic ash.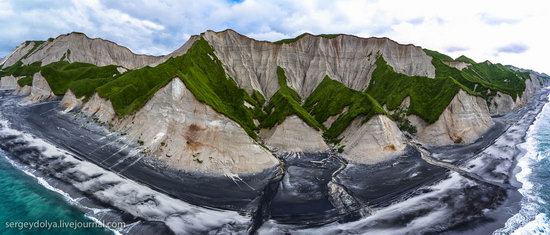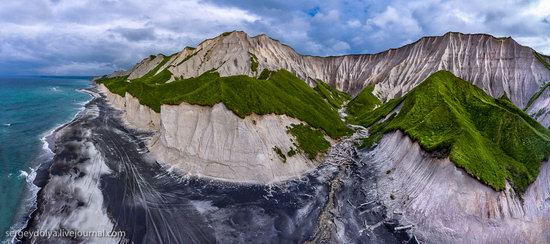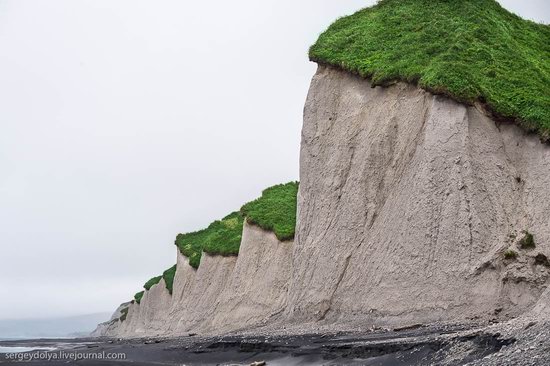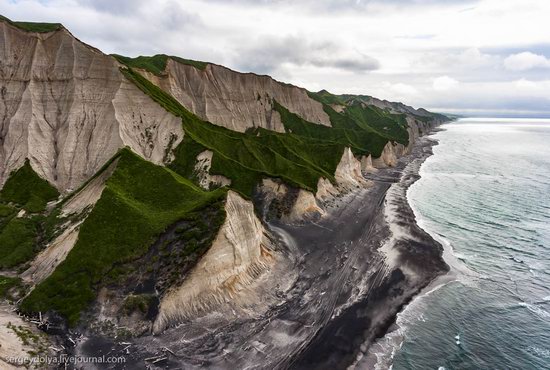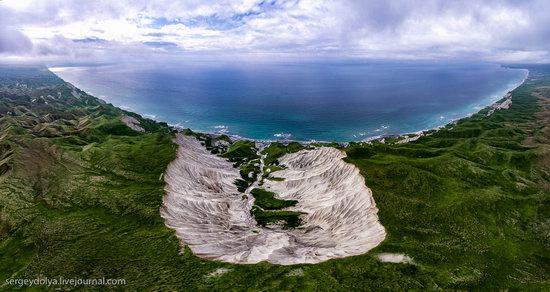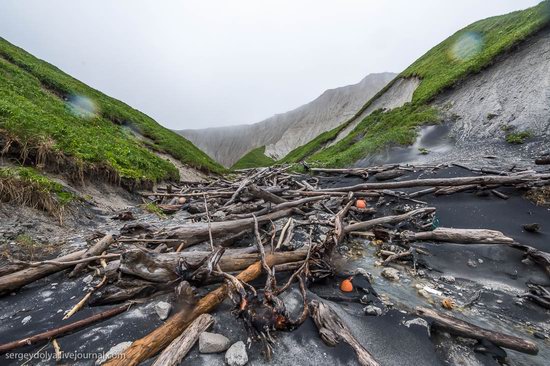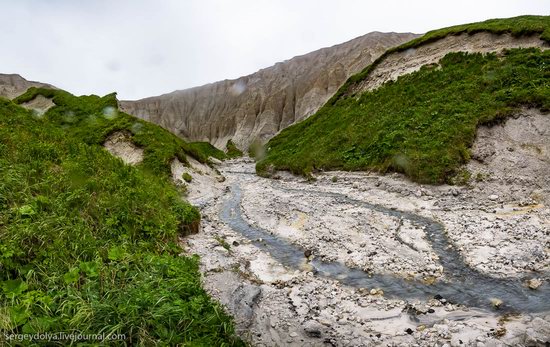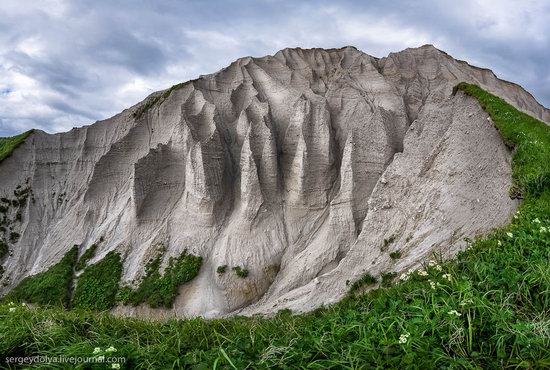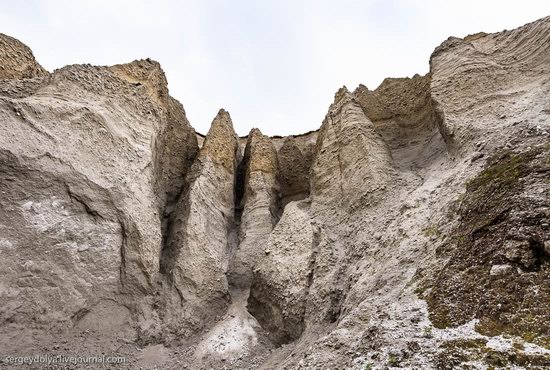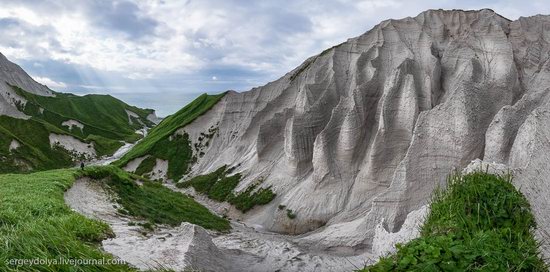 Tags: Sakhalin oblast
<< Izborsk – one of the oldest Russian towns
No comments yet.