"Lena Pillars" is a geological formation and a national park located on the banks of the Lena River in the Republic of Sakha (Yakutia), about 170 km south-west of Yakutsk. Lena Pillars are a complex of vertically elongated rocks up to 220 meters high stretching for many kilometers along the Lena River bank.
In 2012, this natural monument received the status of a UNESCO World Heritage Site. In the language of the locals, the pillars are called "Turuuk Hayalara" ("Mountains of Rising Gods"). The main objective of the park is the development of ecological tourism. Lena Pillars on Google Maps. Photos by: Slava Stepanov.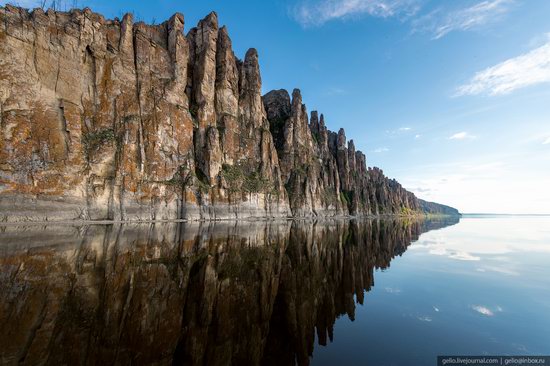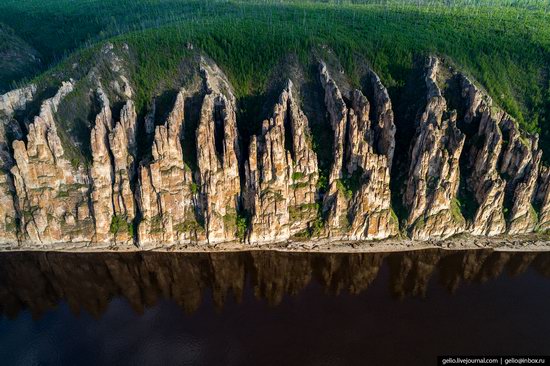 In winter, the air temperature in the park can drop to minus 65 degrees Celsius, in summer, there is sometimes a heat of plus 35 degrees Celsius. The most favorable time for a trip to the pillars is the period from the end of June to mid-August. In September and May, there are frosts down to minus 5 degrees Celsius.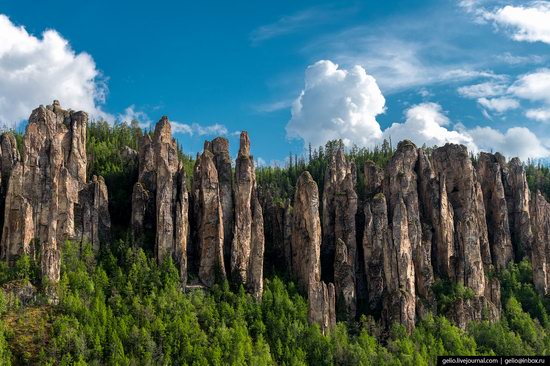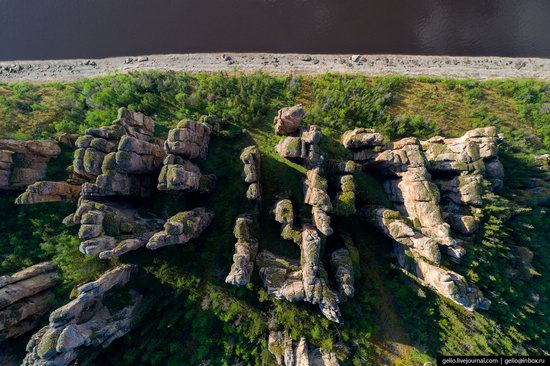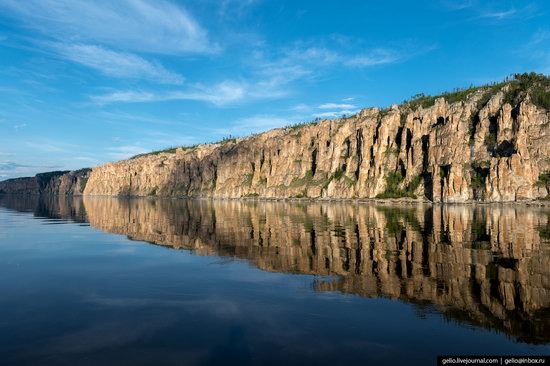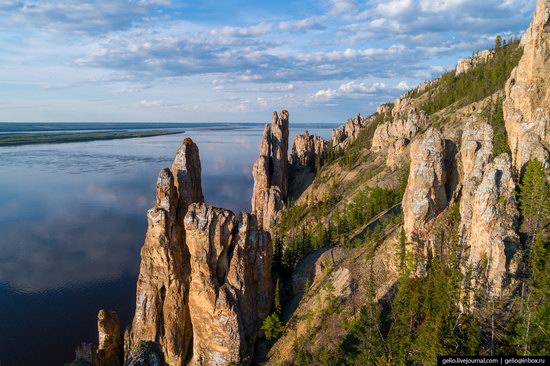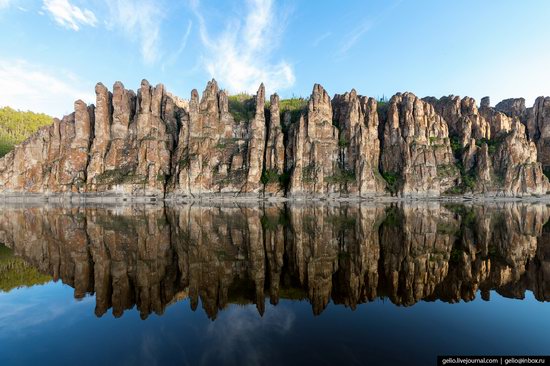 In winter, when the Lena River freezes, you can get to Lena Pillars by car straight from Yakutsk. In summer, travelers go by car to the villages of Bulgunnyakhtakh or Elanka, and then use a motor boat.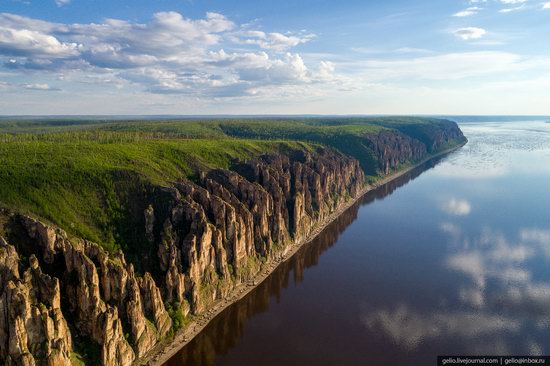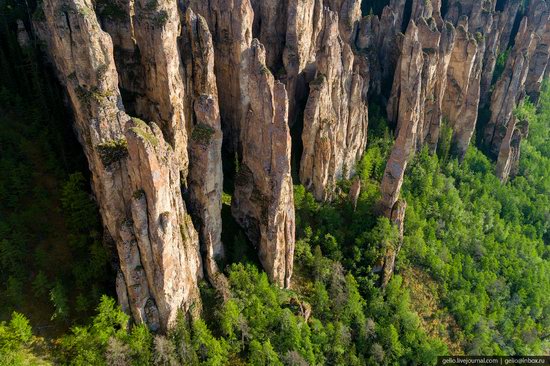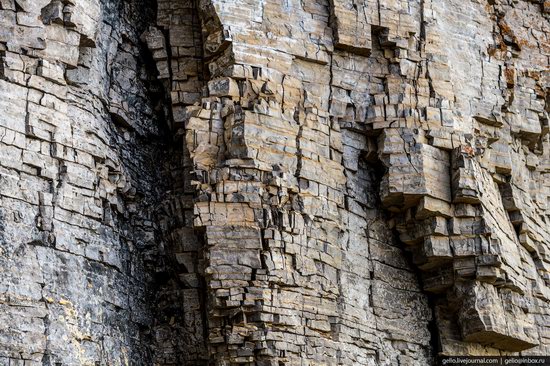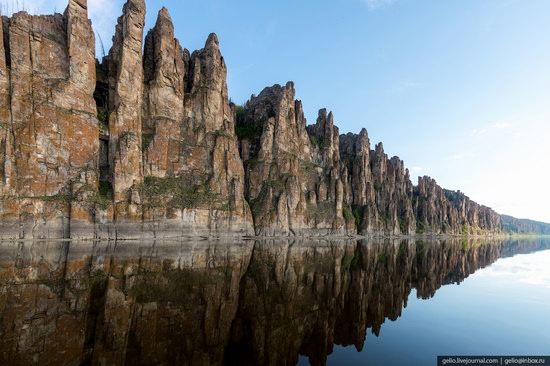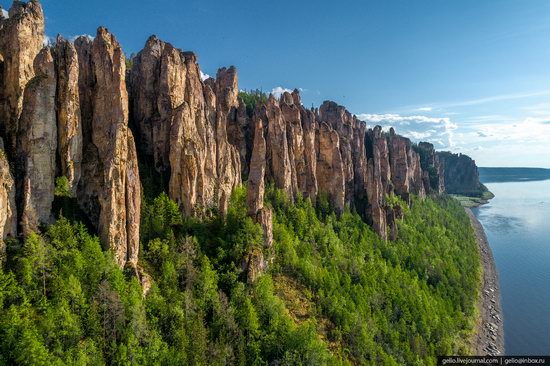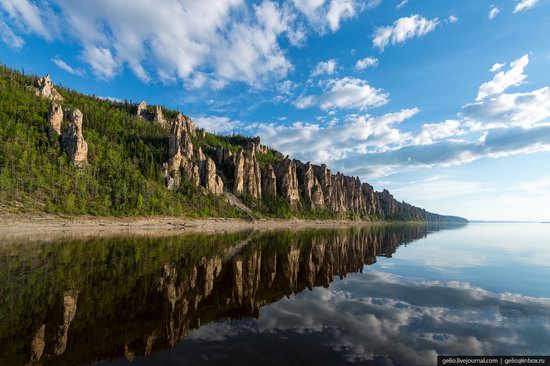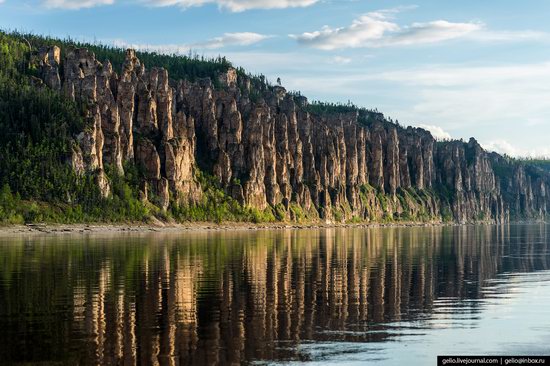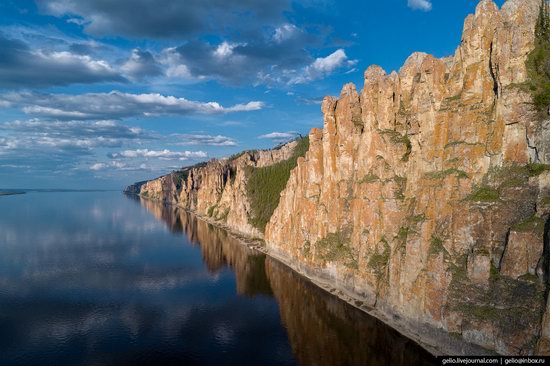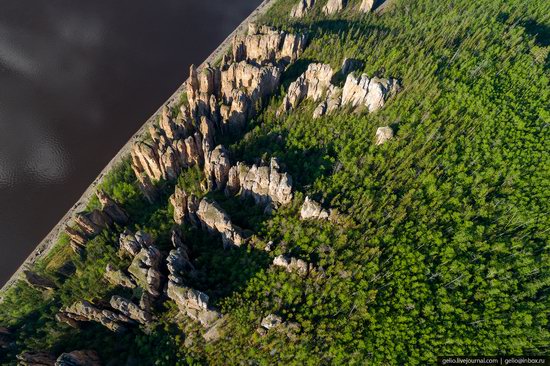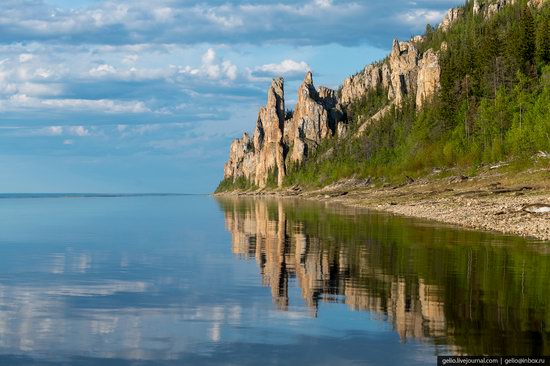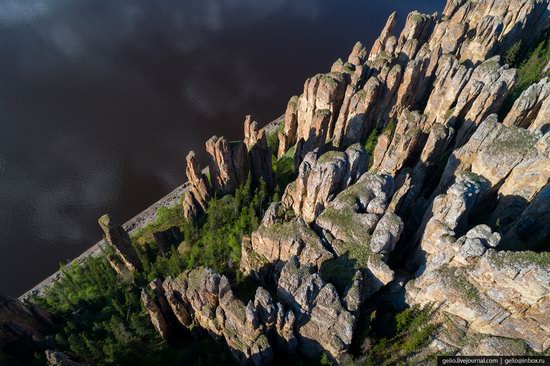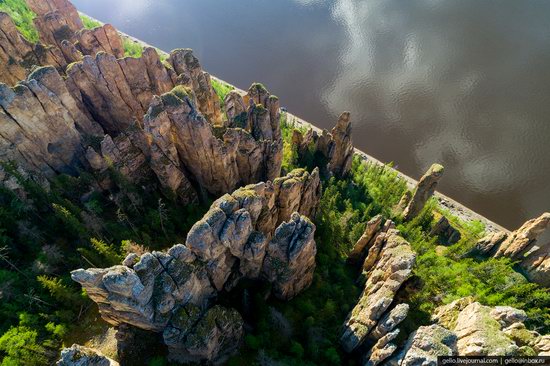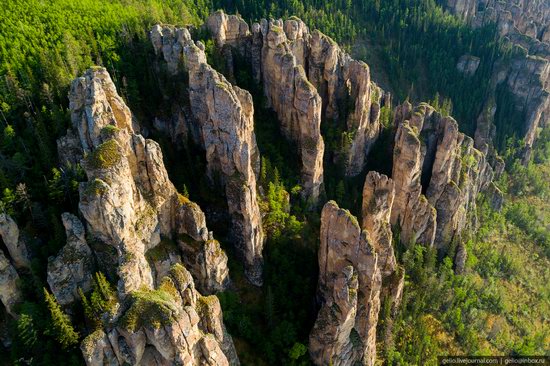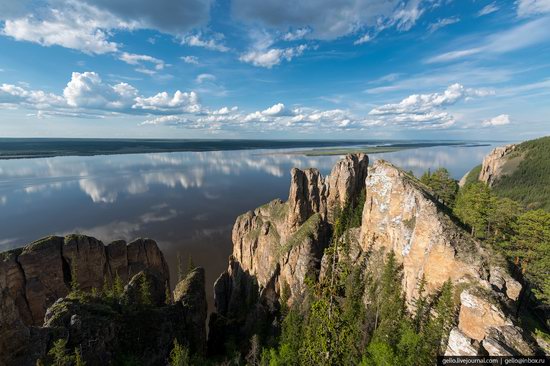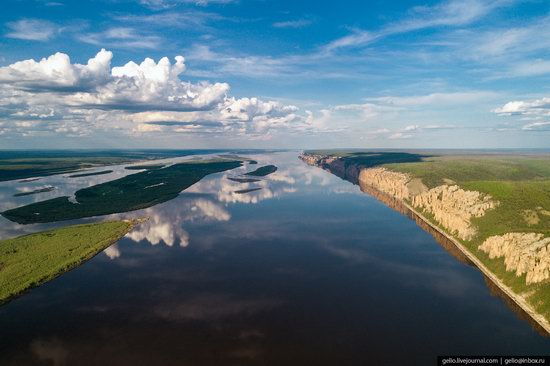 Tags: Sakha Republic · Yakutsk city
<< The Largest Catholic Cathedral in Russia
1 comment