November 18, 2014, the mine Solikamsk-2, owned by a Russian company "Uralkali", was partially flooded. All the miners were safely evacuated, and the work was suspended. The mine is located near the town of Solikamsk in Perm region.
After some time, 3.5 km from the mine, on the territory occupied by garden plots of Solikamsk residents, a giant sinkhole (30×40 meters) was found. Risks of expansion of the sinkhole and its danger to the city are still not fully understood.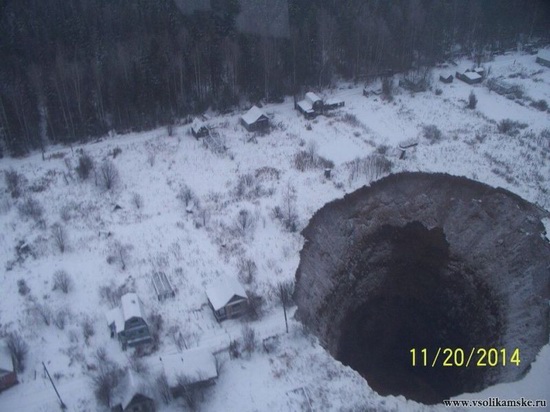 "Uralkali" is the world's largest producer of potash. The flooded mine accounts for 17.7% of the total capacity of the company. Photos from vsolikamske.ru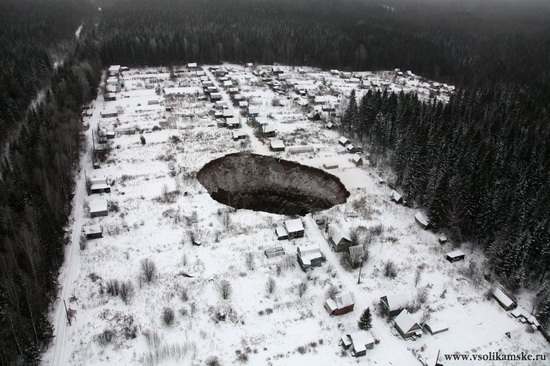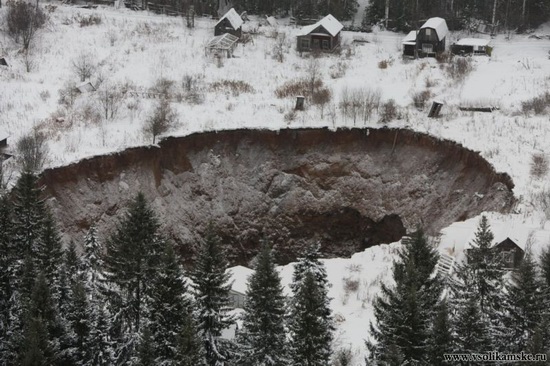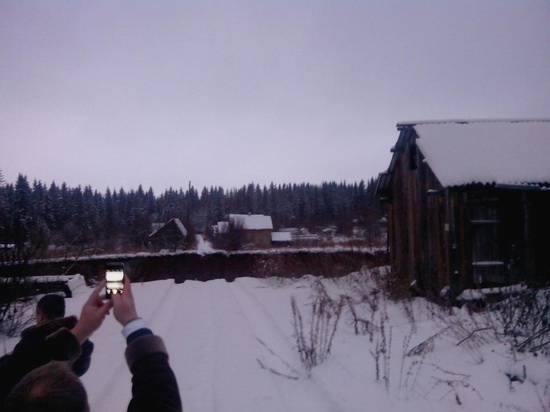 The situation 3 months later. 9 months later – the sinkhole tripled.
Tags: Perm krai
<< The Dormition Cathedral in Vladimir
No comments yet.