Elton is a picturesque salt lake located in the Pallasovskiy district of the Volgograd region, not far from the border with Kazakhstan, 206 km east of Volgograd.
It is not only the largest lake in the Volgograd region, but also the largest mineral lake in Europe and one of the most mineralized lakes in the world. Lake Elton on Google Maps. Photos by: Andrei Kireev.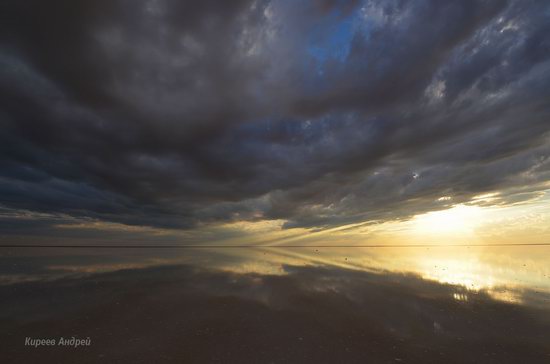 The area of Lake Elton is 152 square kilometers, the depth is only 5-7 centimeters in summer and up to 1.5 meters in spring. The name may have come from the Mongolian "Altyn-Nor" ("golden bottom").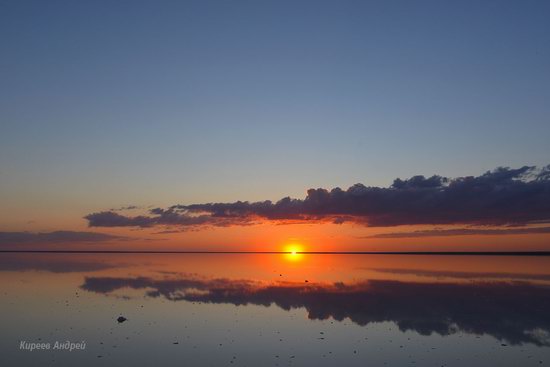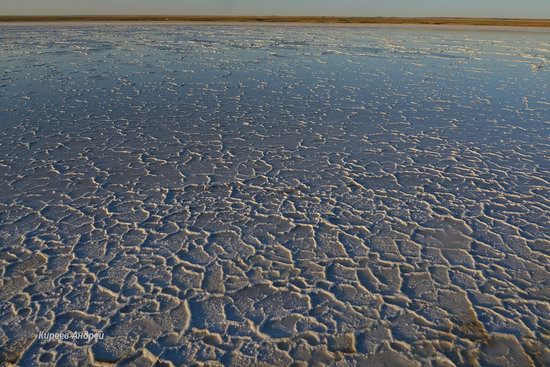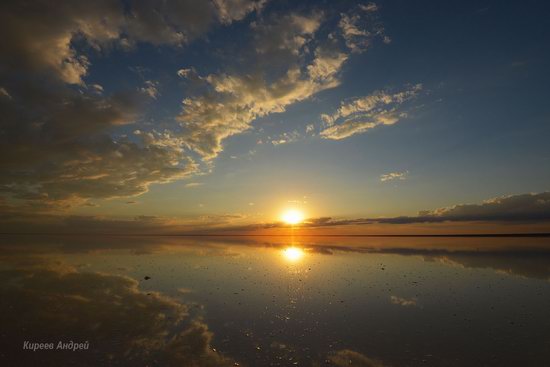 The mineralization is 200-500 grams per liter, which is 1.5 times higher than the concentration on the Dead Sea. The water contains algae Dunaliella salina giving a reddish shade to the lake.
At the bottom of the lake there are deposits of salts (mainly NaCl, KCl) and below them there is a layer of mineral hydrogen sulphide mud.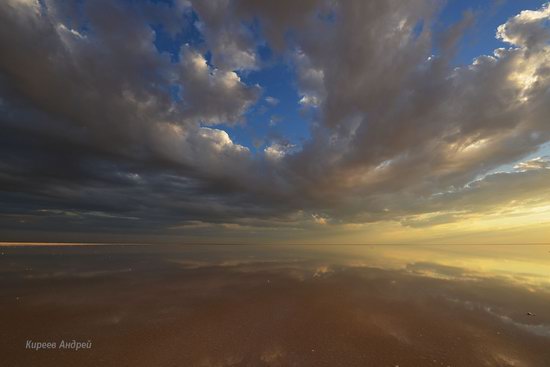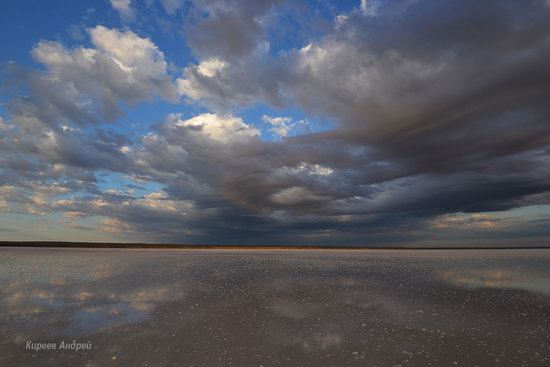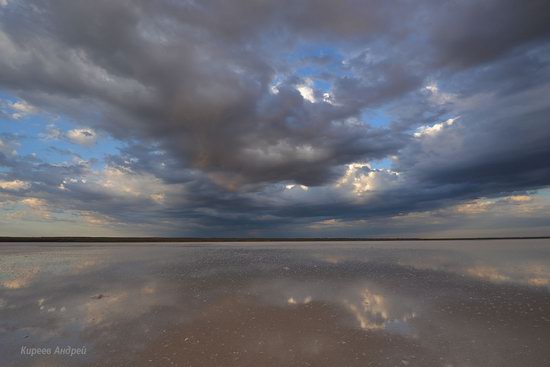 In 2001, the Eltonsky Nature Park was created. It includes the lake and adjacent steppe territories (106 thousand hectares).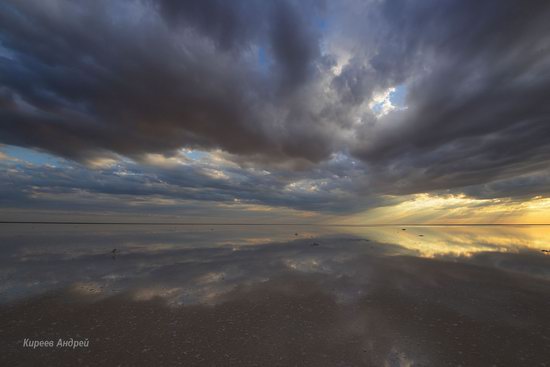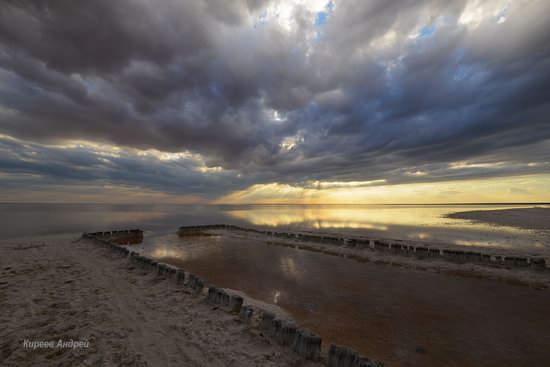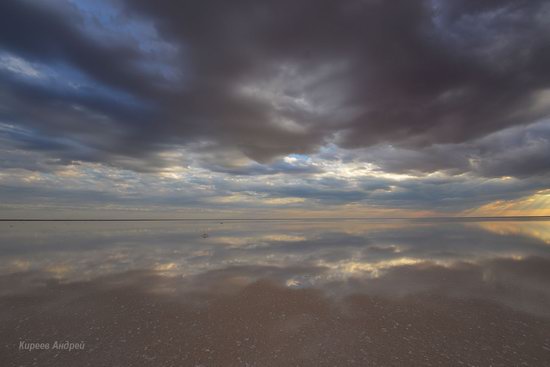 Lake Elton plays an important role as a stopping place during the autumn migration of birds, especially waders and cranes.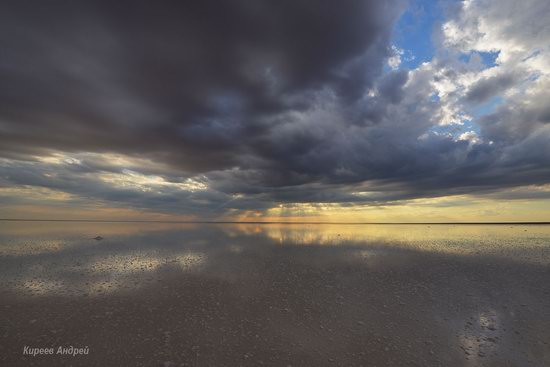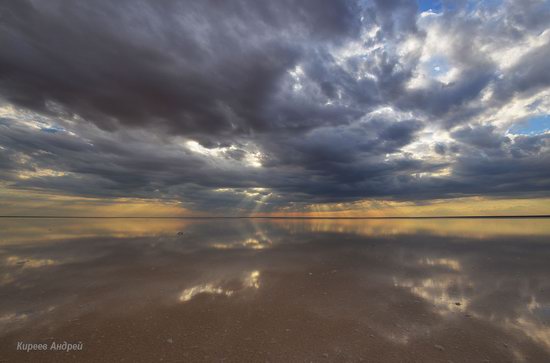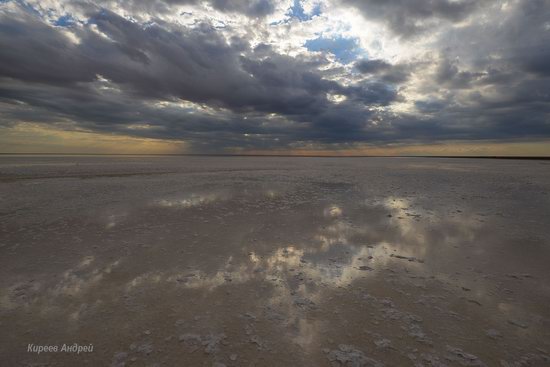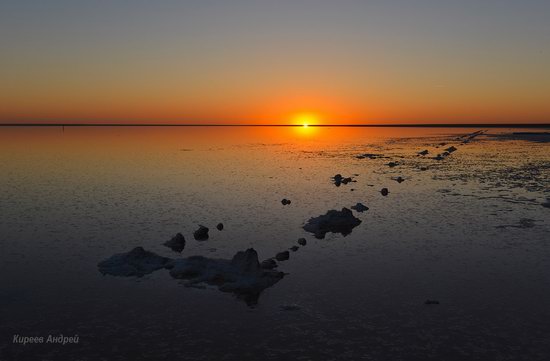 Former saline bath.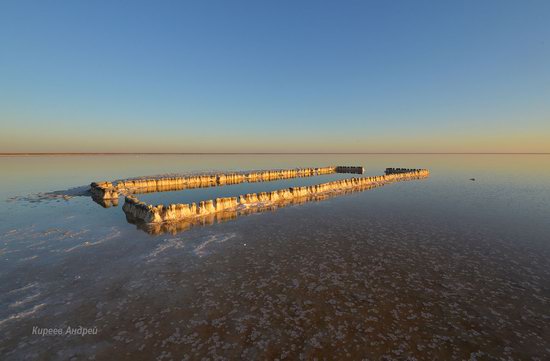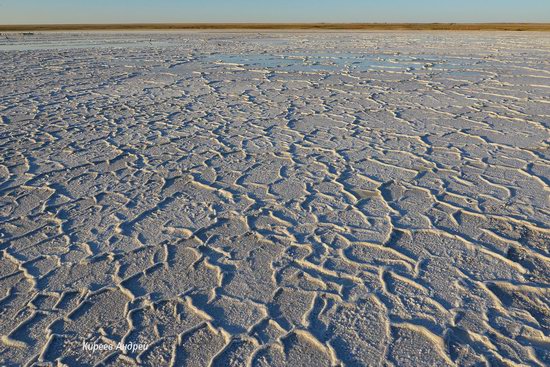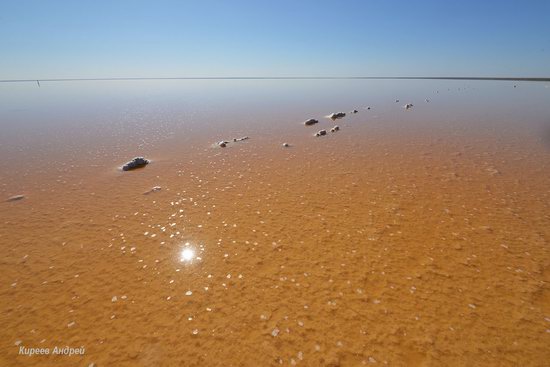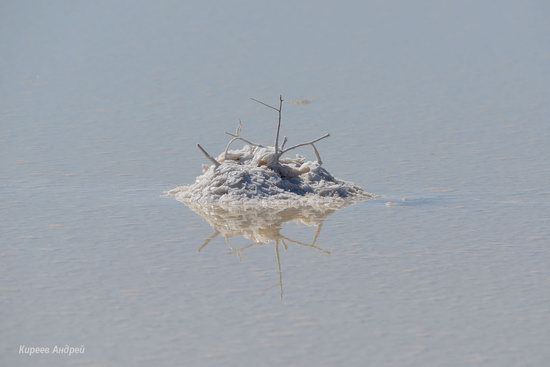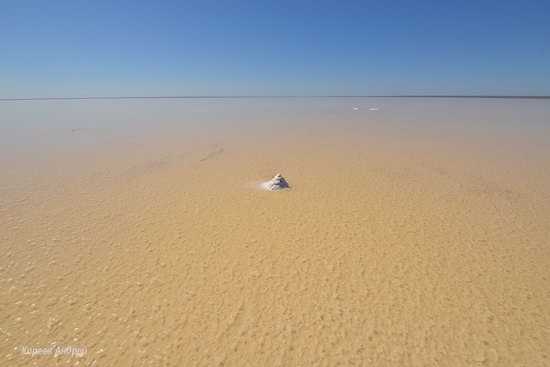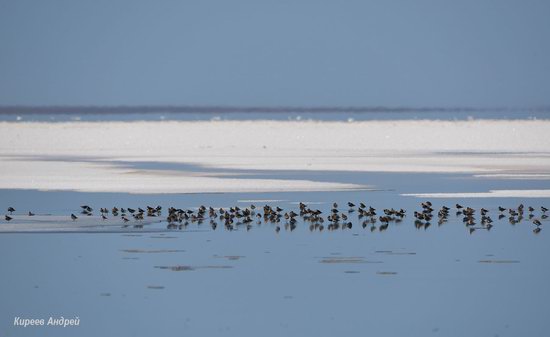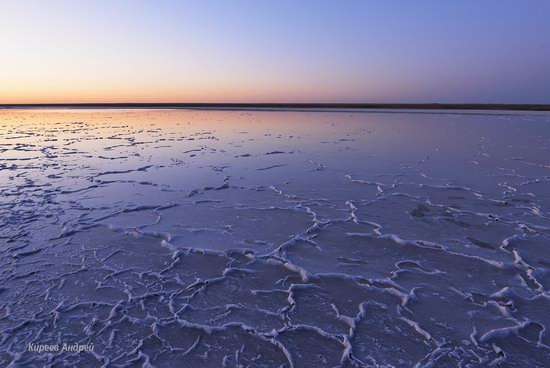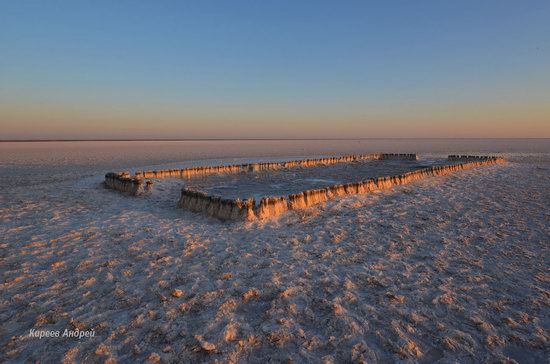 Tags: Volgograd oblast
<< Vologda – the Pearl of the Russian North
No comments yet.