Baskunchak is a salt lake, with an area of about 115 square km, located in Akhtubinskiy district of Astrakhan region, about 270 km north of the Caspian Sea and 53 km to the east of the Volga River.
Salt extraction on the lake began in the 8th century. Lake Baskunchak was officially mentioned first time in 1627 in the first geographical description of Russia as a place "where they mine salt as pure as ice." The view of the lake from the satellite. The photos were taken by Richard Zorge.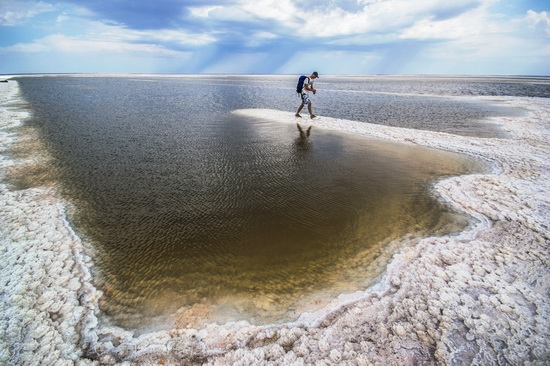 Today the lake remains the source of very pure salt (99.8% NaCl) – it accounts for up to 80% of the total salt production in Russia. Depending on demand, the volume of production varies from 1.5 to 5 million tons per year.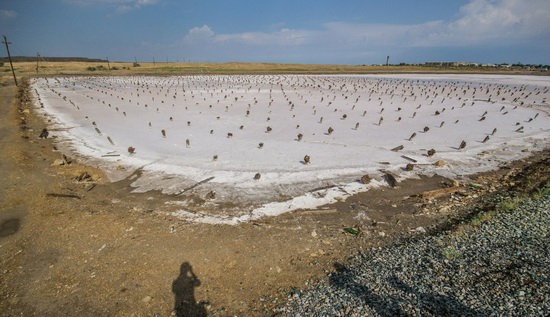 On the shore of the lake, there are deposits of healing clays. In June-August, tourists come here to bathe and take a mud bath. You can get to the lake by bus or taxi from Akhtubinsk town.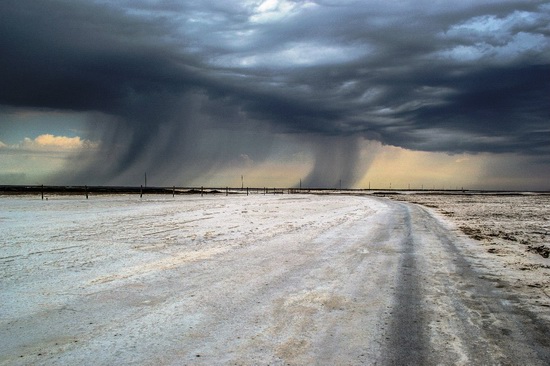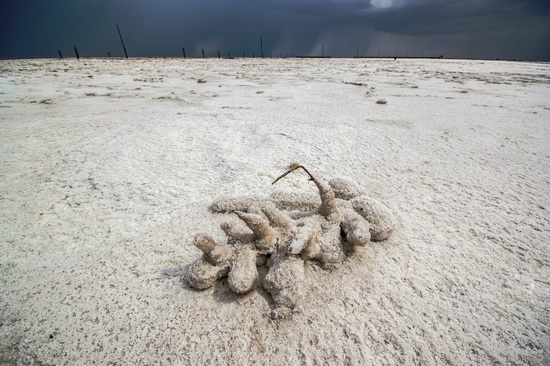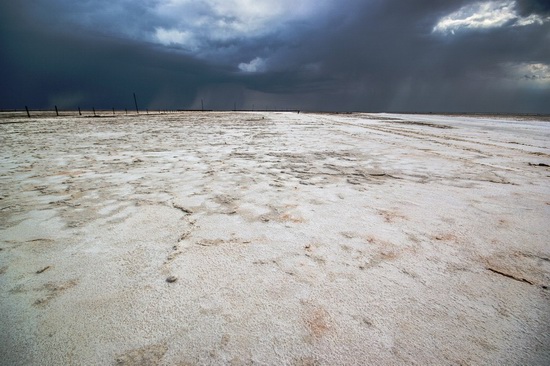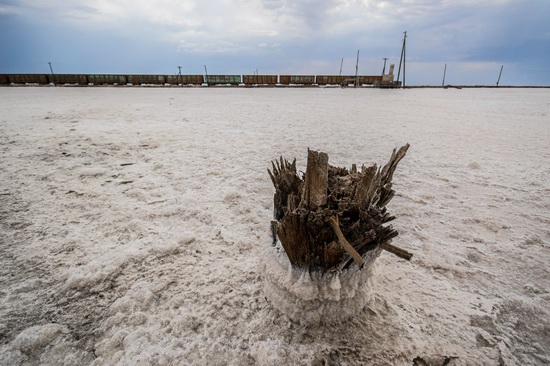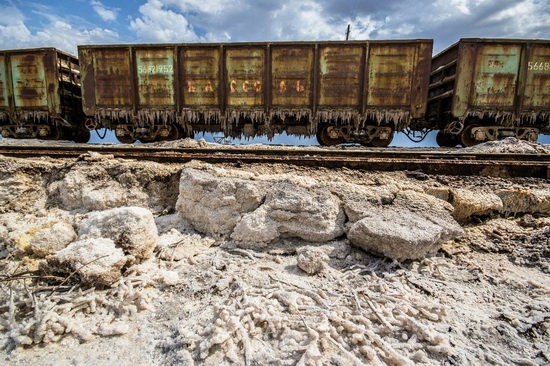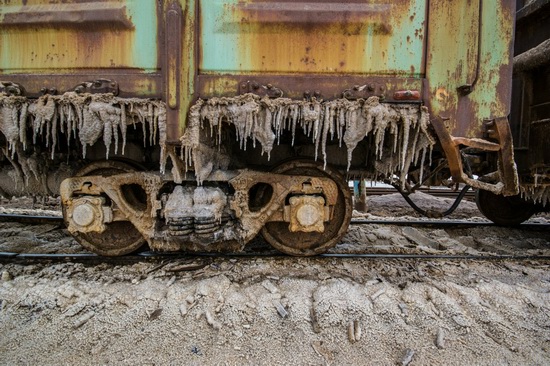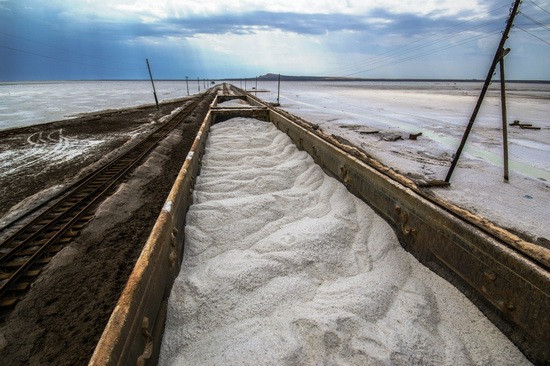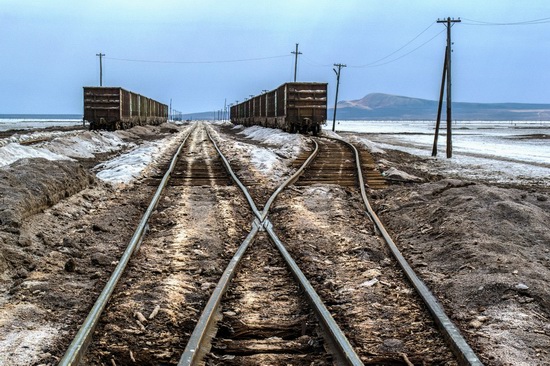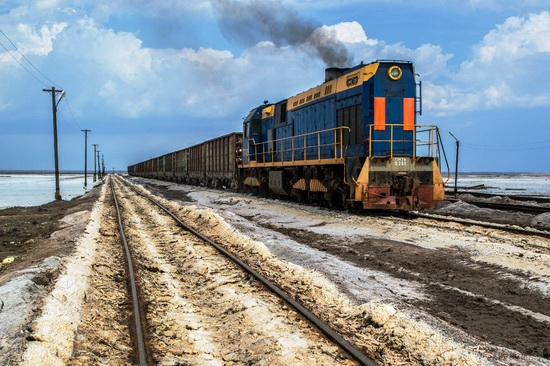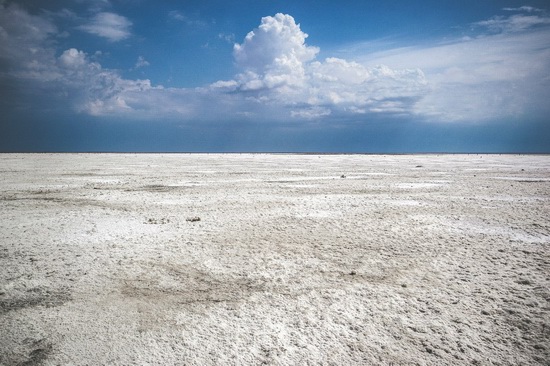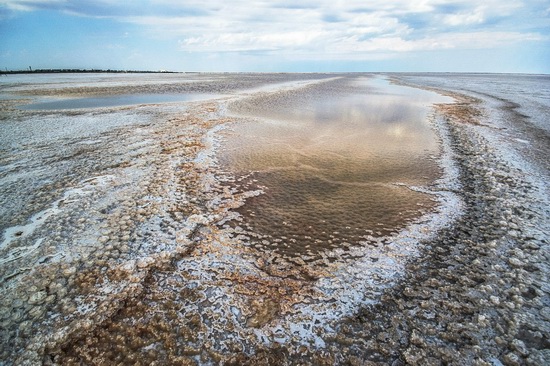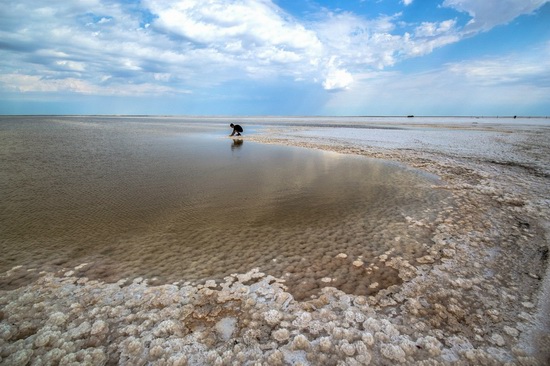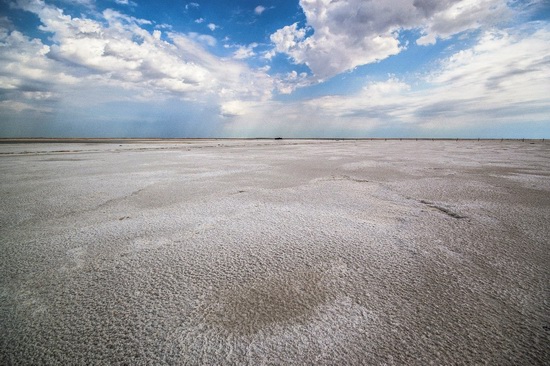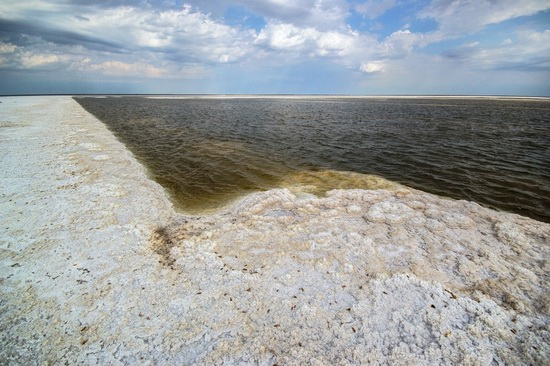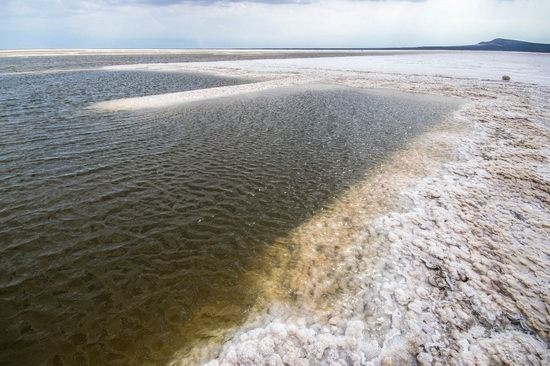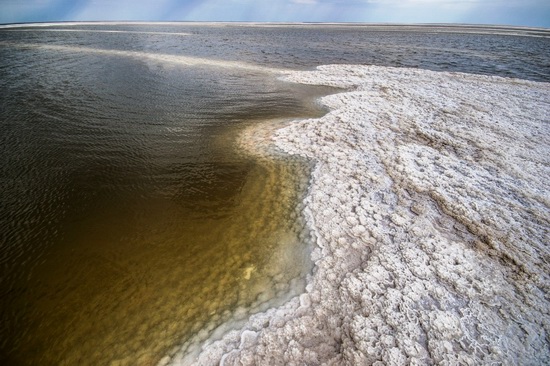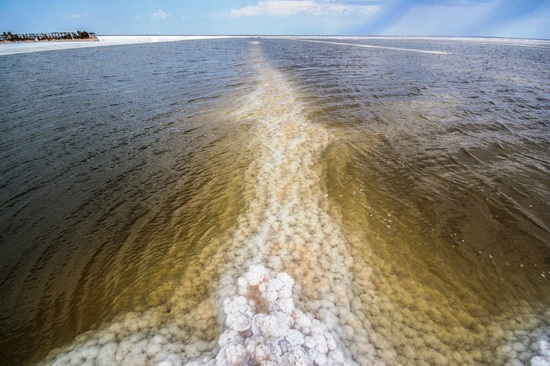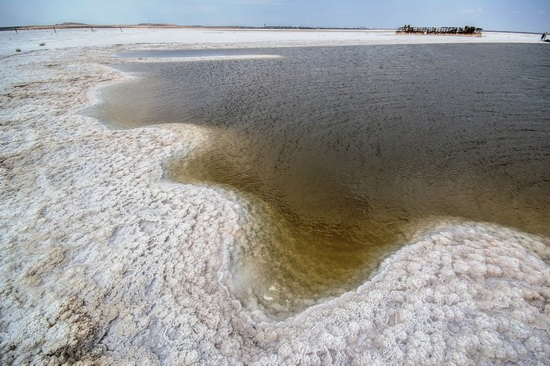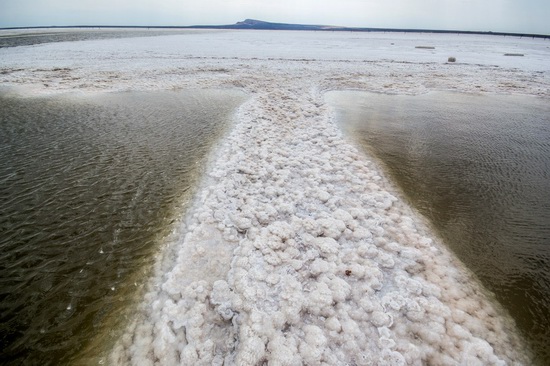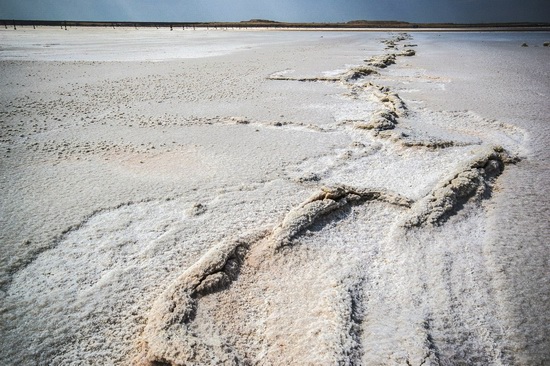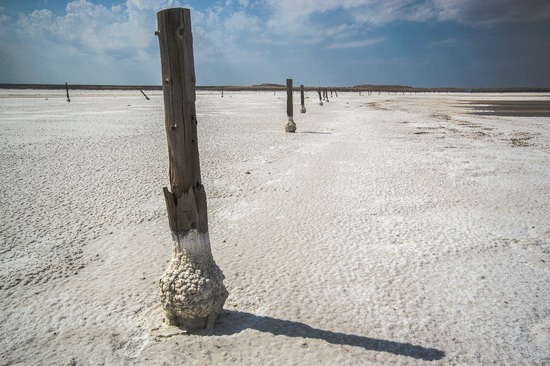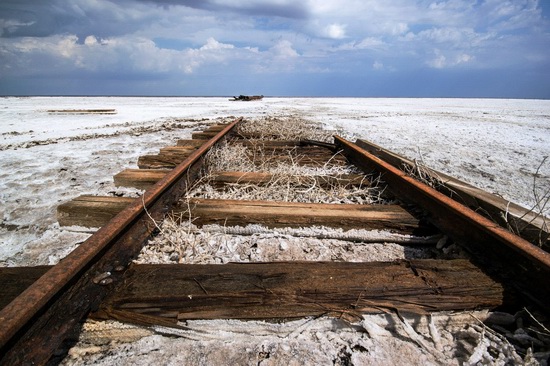 Tags: Astrakhan oblast · landscapes
<< Life in Norilsk – the most polluted city in Russia
No comments yet.