Mutnovsky volcano is an active volcano (2322 meters) located in the southern part of the Kamchatka Peninsula, 80 km south of Petropavlovsk-Kamchatsky.
The area around the volcano is one of the toughest in Kamchatka. Most of the year powerful cyclones are raging here, bringing huge amounts of snow. Snow depth sometimes reaches 15 meters, and summer lasts for less than 2 months.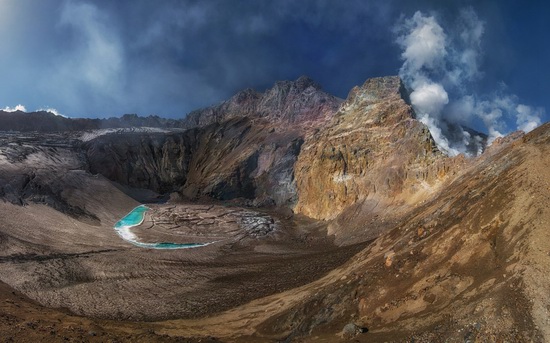 That's why snow in some areas doesn't have time to melt and forms huge snow caves. These caves have become one of the main attractions of this place.
Let's take a walk on Mutnovsky volcano and the surrounding area. Mutnovsky volcano on Google Maps. Photos by: Andrey Grachev.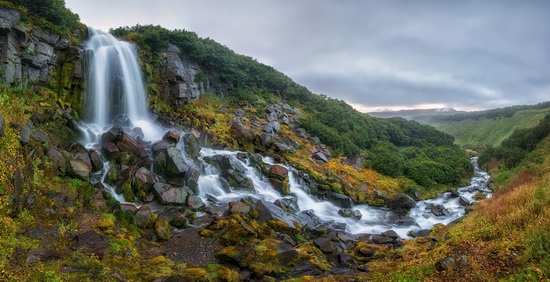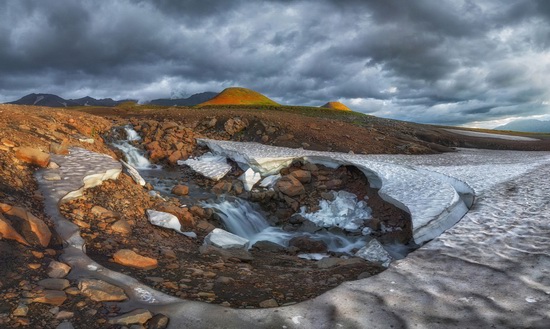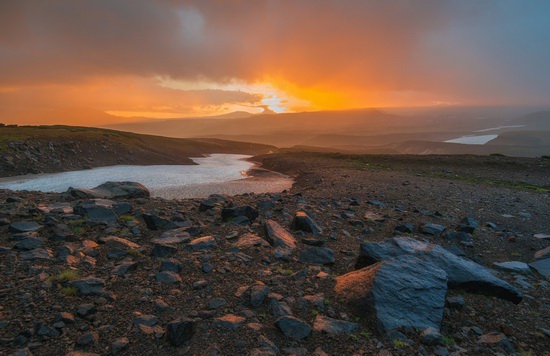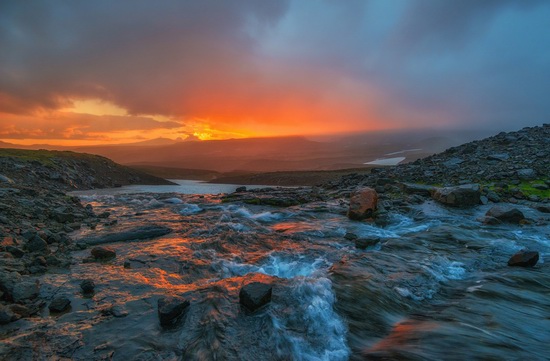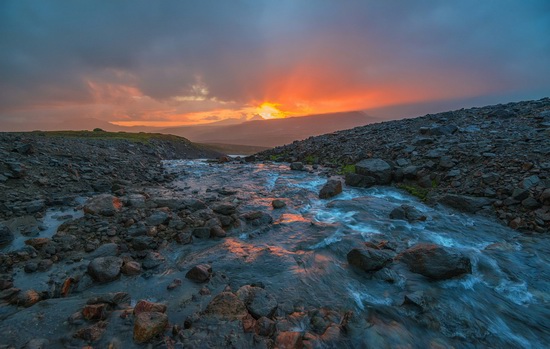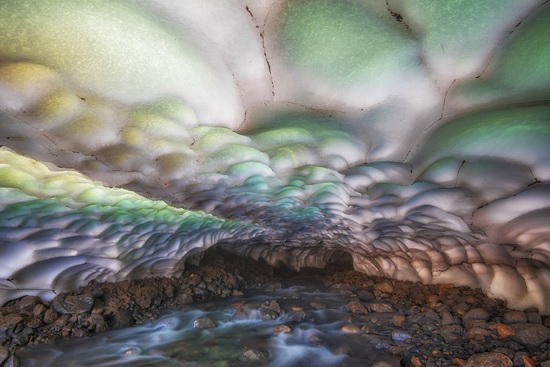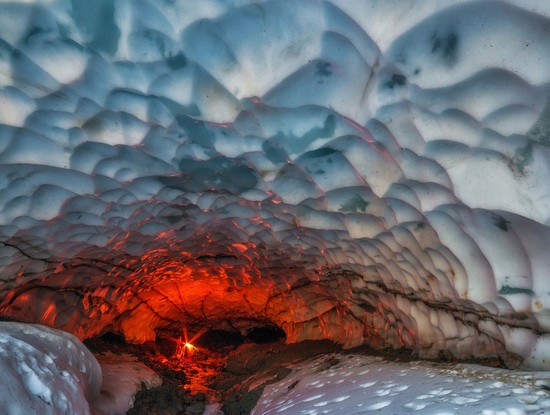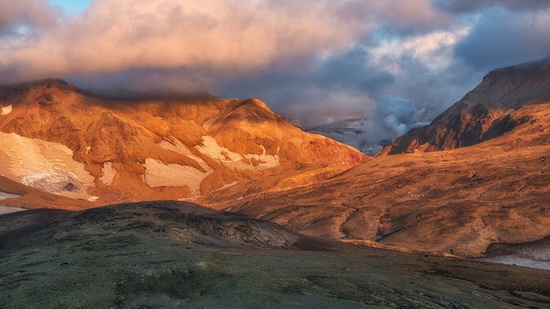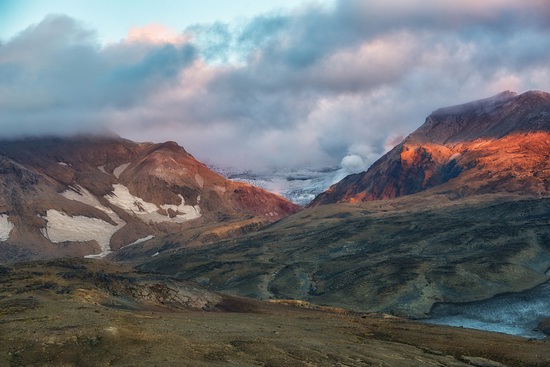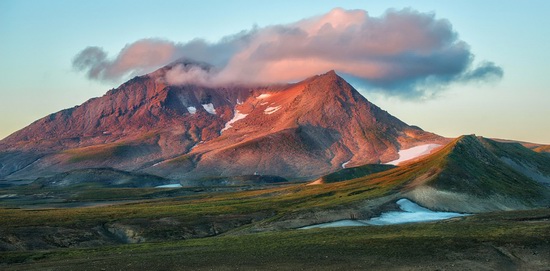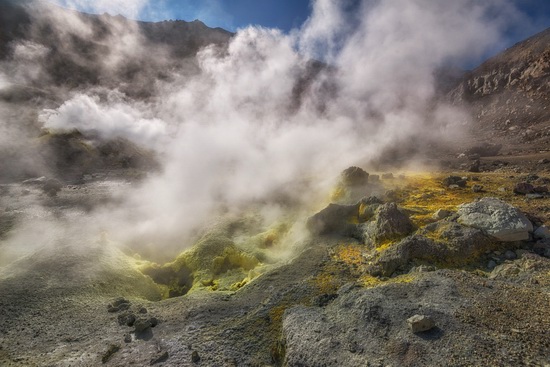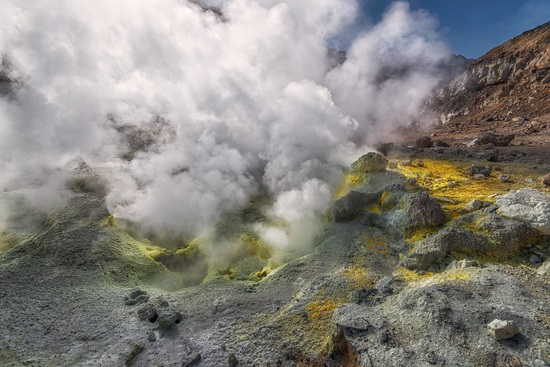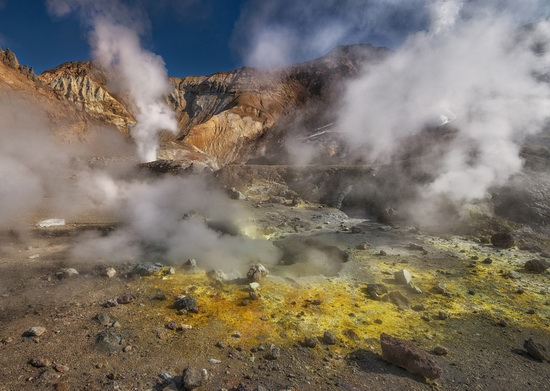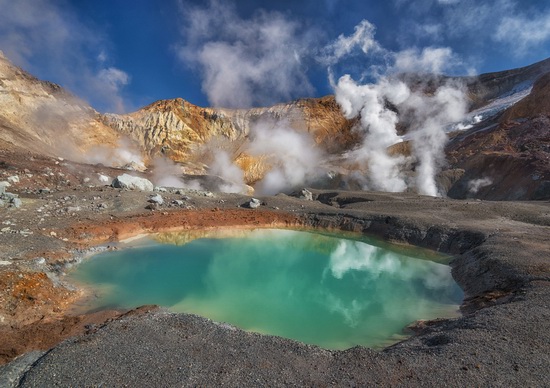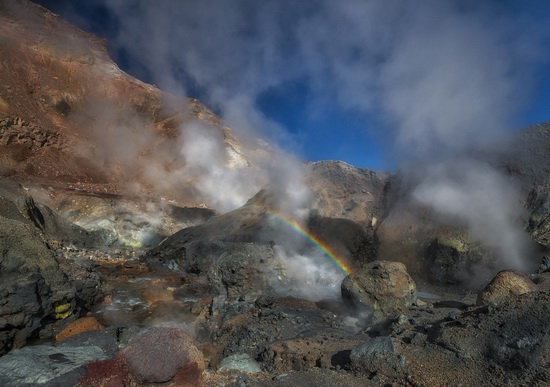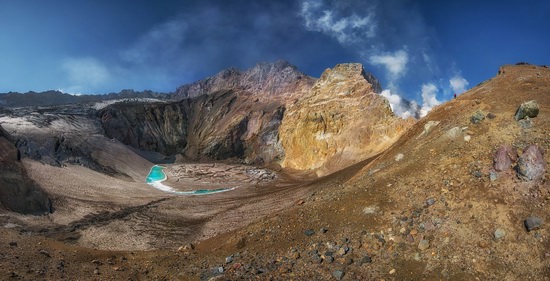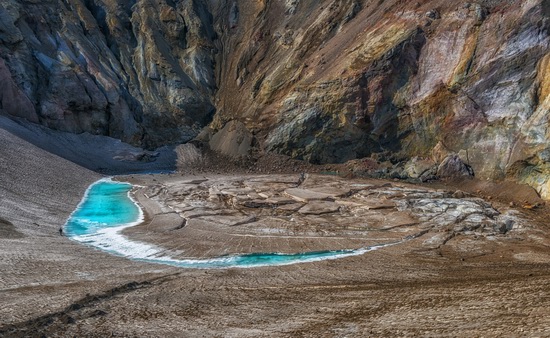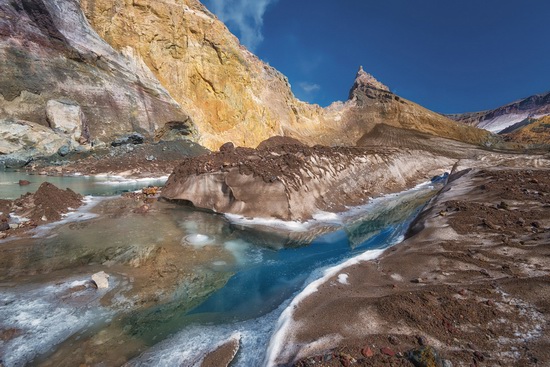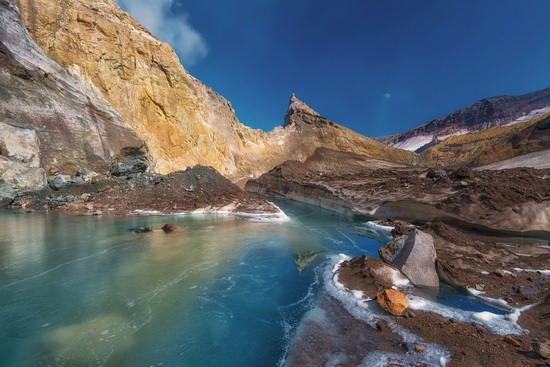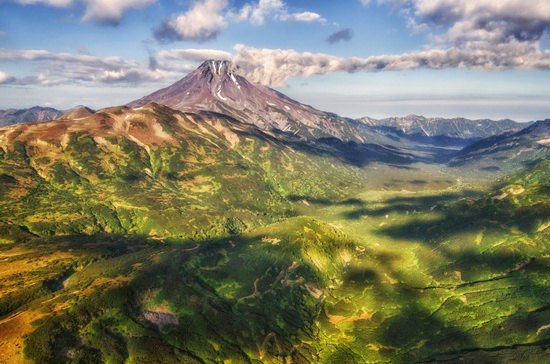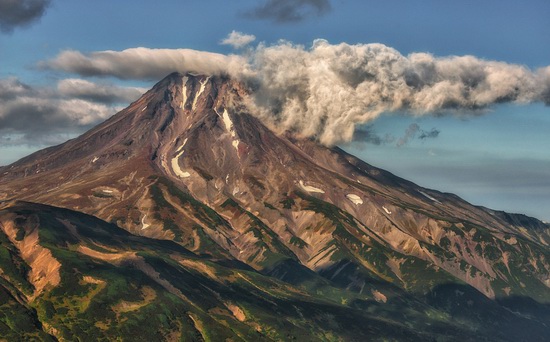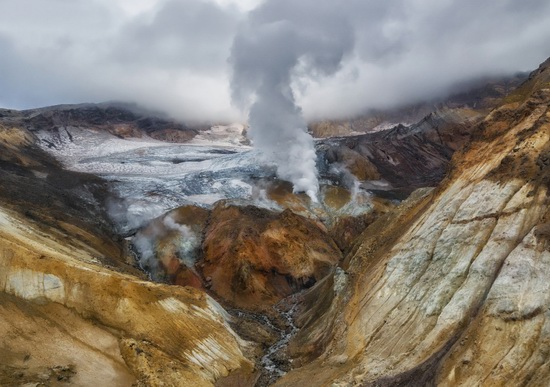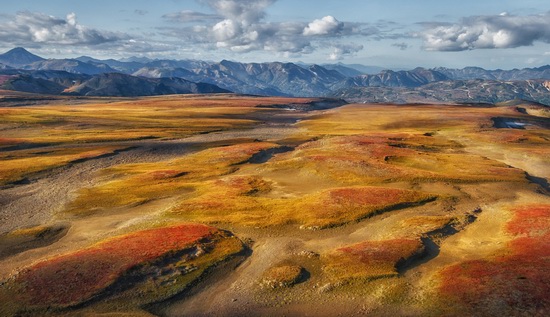 Tags: Kamchatka krai · landscapes
<< St. Petersburg from above. Part 2
No comments yet.