Earlier this place, located in the north of the Moscow region, was Olkhovskoye swamp. In 1936, the swamp was drained, and peat extraction began in 1955.
In 2010, one of the sites began to fill with water because of its depletion. A lot of different machines for peat extraction were left creating a very beautiful post-apocalyptic landscape now. Photos by rotweller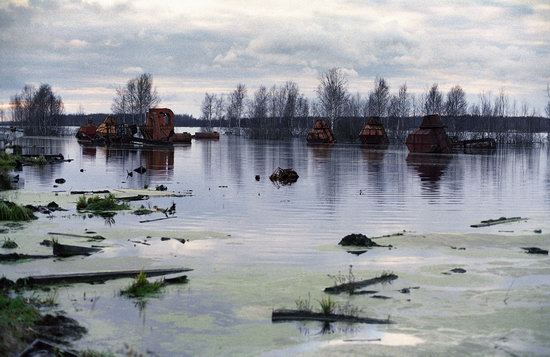 Nowadays these place attract many fishermen. The way to the site is severely hampered because of the peat on the road, especially after rainfall. Location of the place on Google Maps.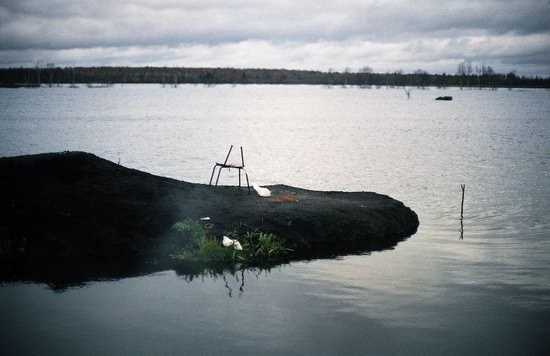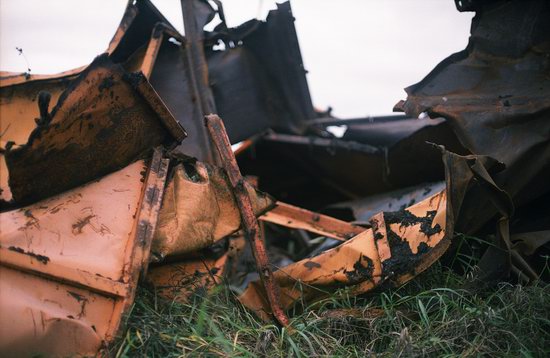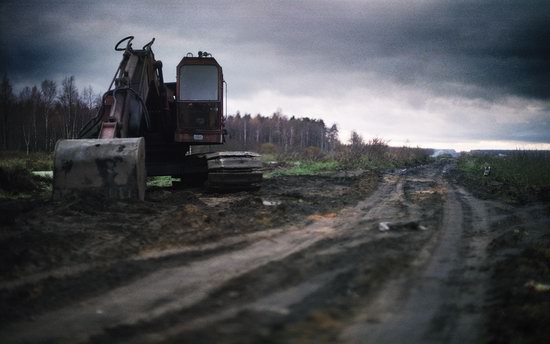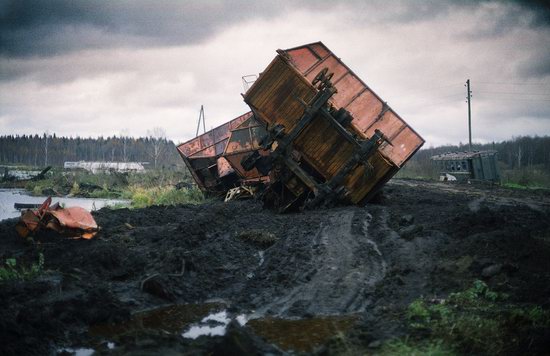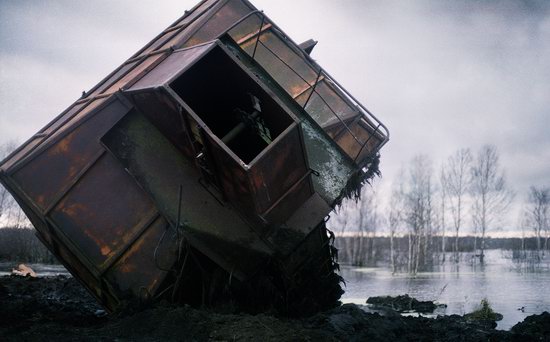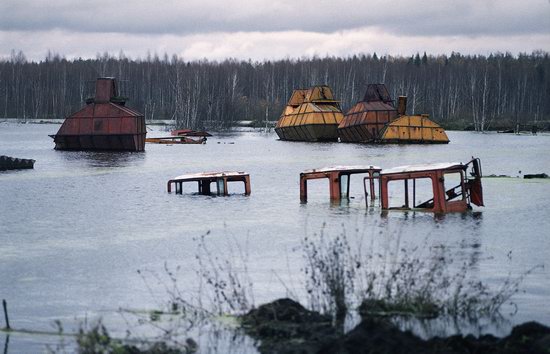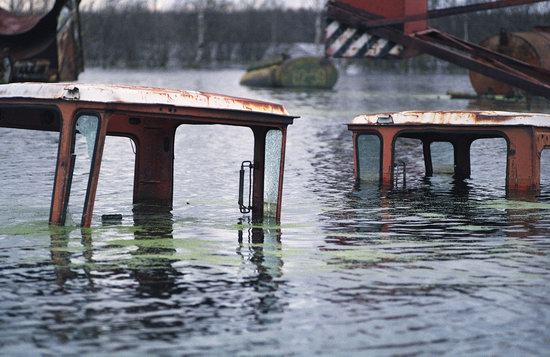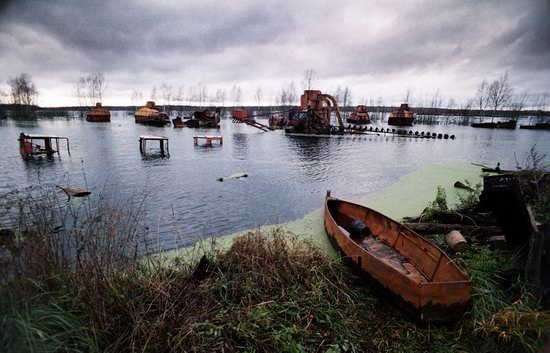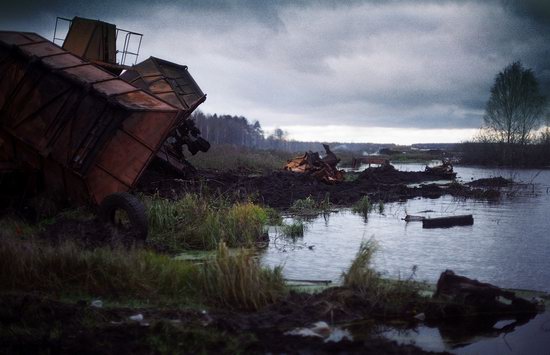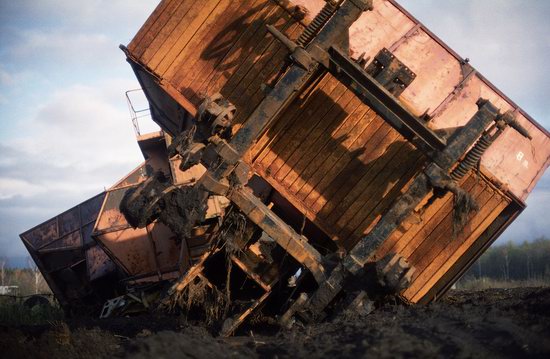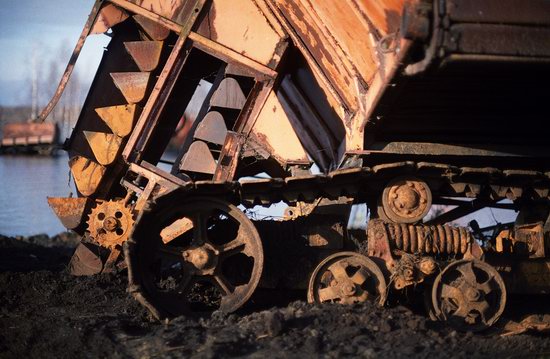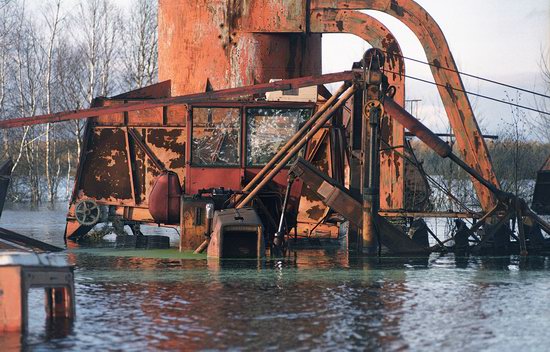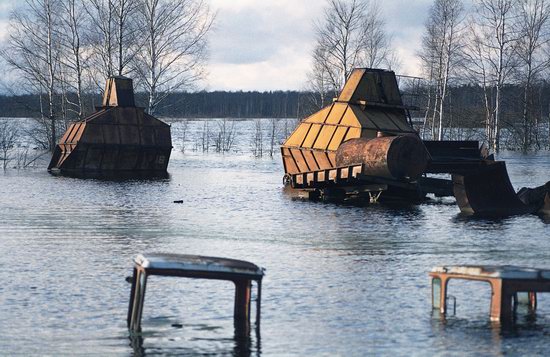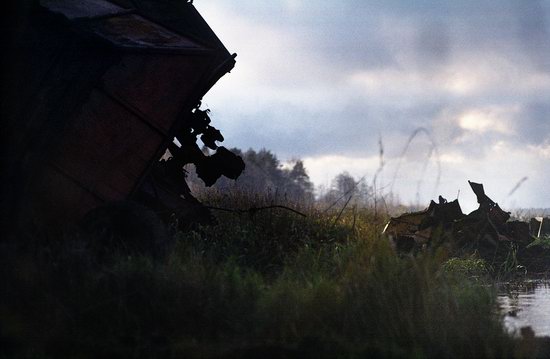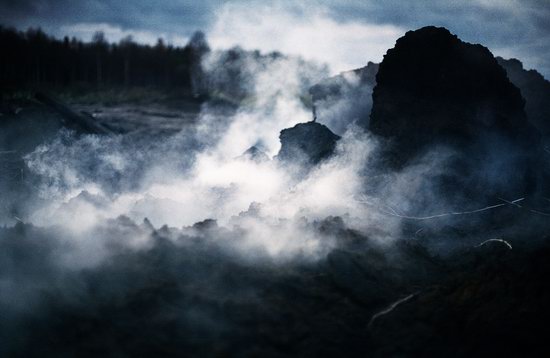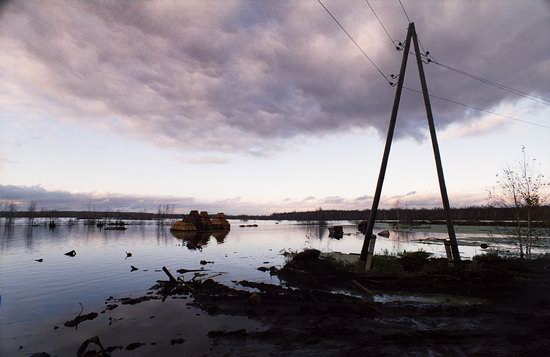 Tags: Abandoned · Moskovskaya oblast
<< Pearl of Russian temple architecture in Kukoboy village
No comments yet.