Once this place located in Moskovskaya oblast was a large estate, the family nest of Soymonov nobles. The estate was founded in the 18th century by Pyotr Alexandrovitch Soymonov. Main buildings of the estate were constructed by N.A.Soymonov including Znamenskaya church built in 1797.
Znamenskaya church is the only remaining building of the former estate of Teploye. Photos by Denis Frantsouzov.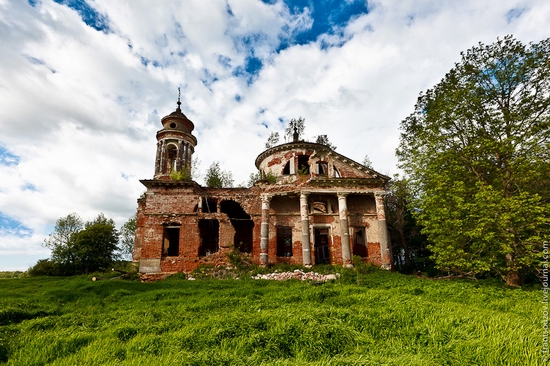 The church is gradually coming into complete disrepair. The estate itself was destroyed in 1941, the village was razed. Unfortunately nobody is interested in the restoration of one of the greatest monuments of Russian architecture of the 18th century.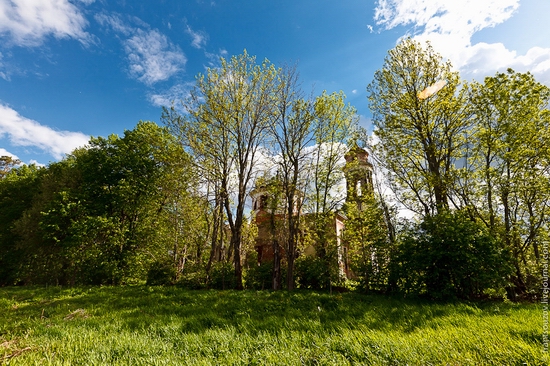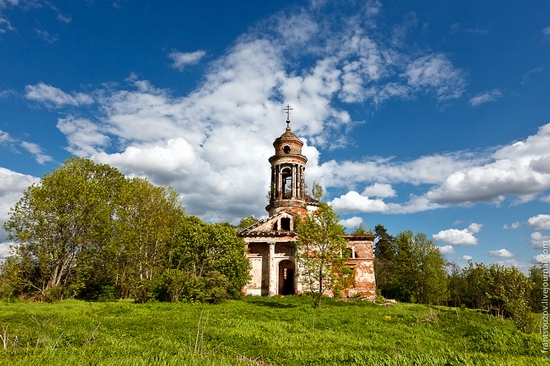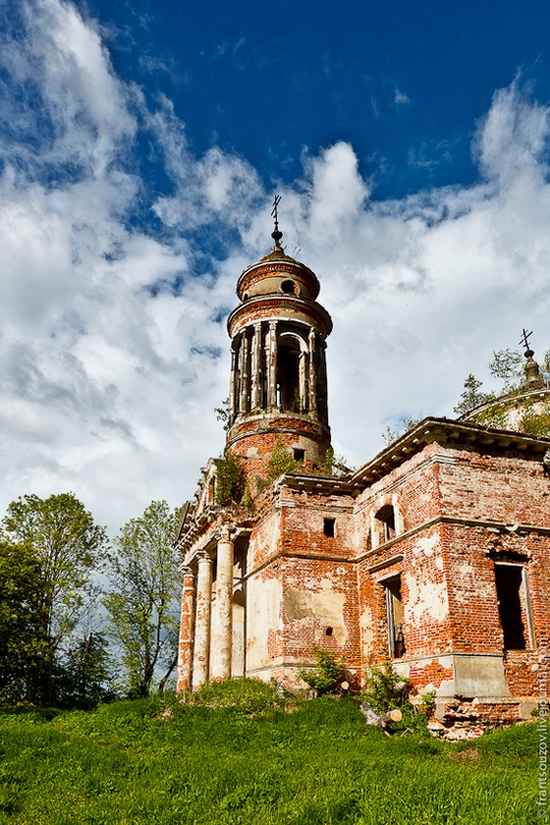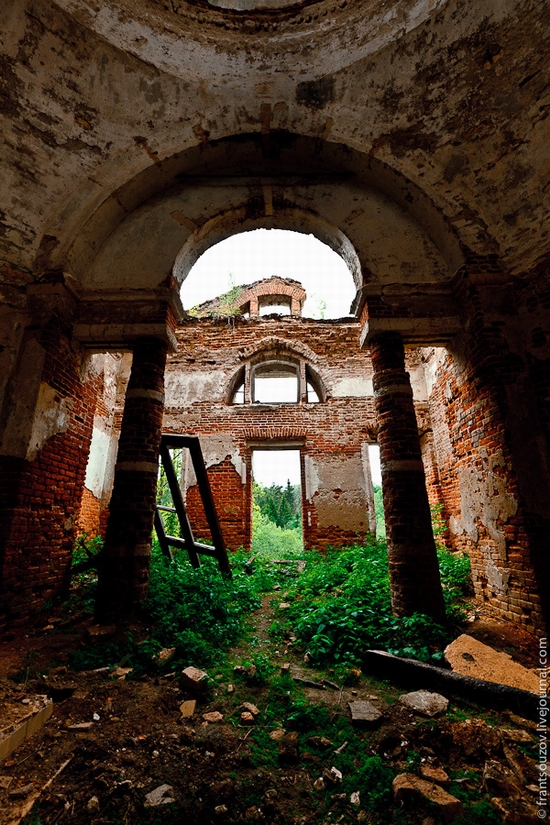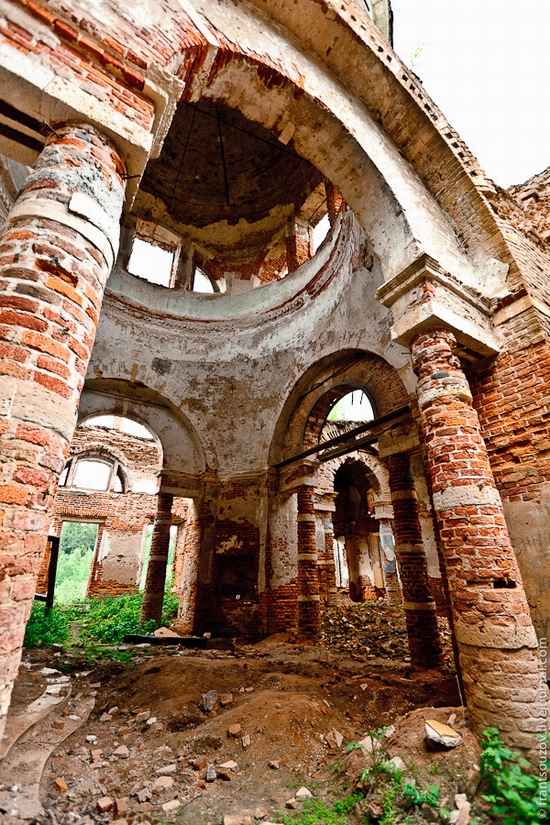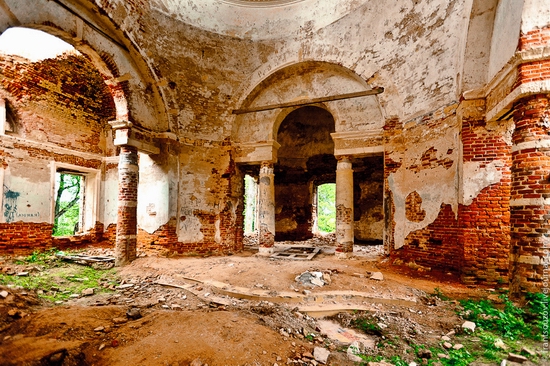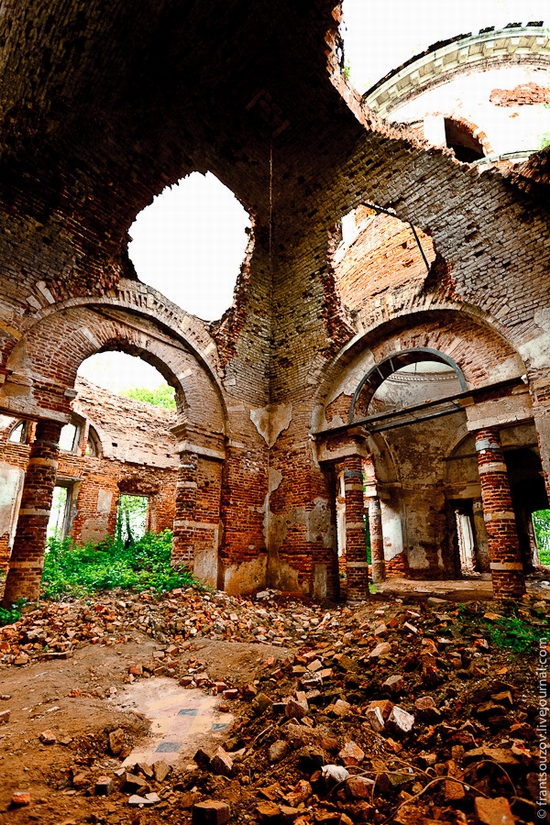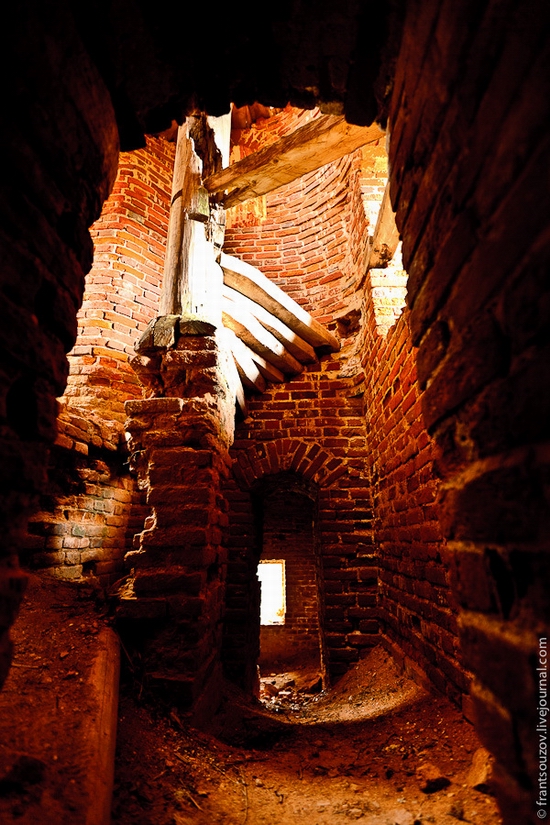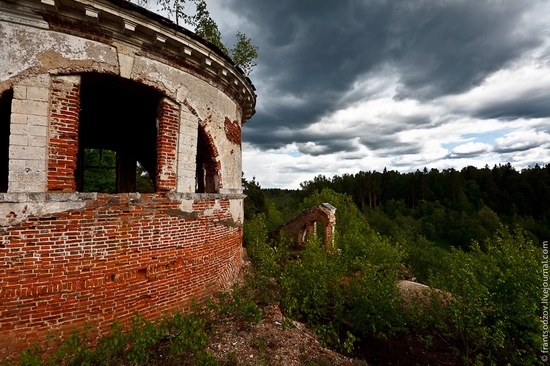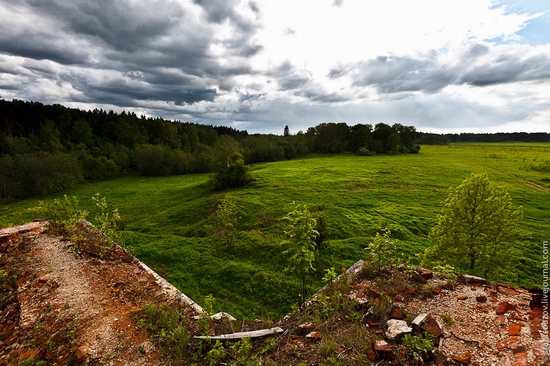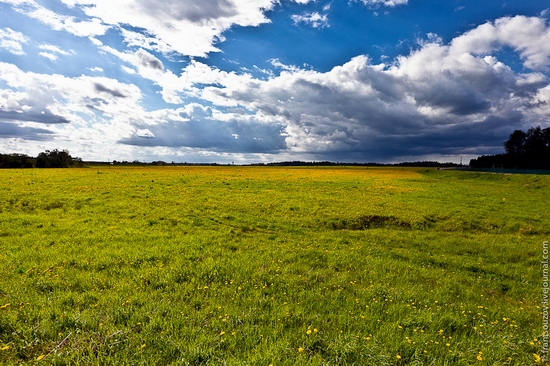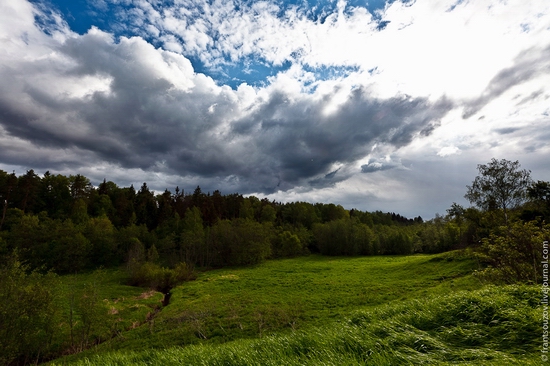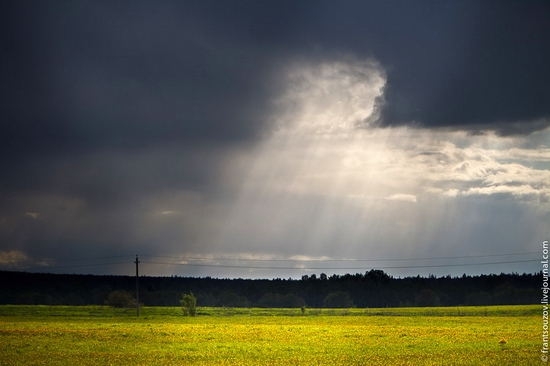 Getting there by public transport. From Moscow (Riga railway station) to Ustinovka station, then by bus to the bus stop across Nudol village to Vertkovo stop – 16 km, and from there you will have a walk for about 5 km.
Getting there by car. From Klin city to Volokolamsk direction (A-108) to Nudol village. After Nudol drive to the turn to Vertkovo village, through the village to the barn, where the asphalt road turns into dirt; after about 4 km. the village V.-Soymonovo, drive through the village. In about 1 km in the field you will see the church. In dry weather the road is quite passable even for cars with low clearance.
Tags: Abandoned · churches · Moskovskaya oblast
<< Original photos of the Russian Empire
1 comment