"Alye Parusa" ("Scarlet Sails") is an All-Russian party of school graduates celebrated in St. Petersburg, usually on Saturday closest to the shortest white night. This year's celebration was held on the night of June 23-24.
The celebration is carried out in two stages: a big concert with elements of theatrical performance at the Dvortsovaya Square and Vasilievsky Island, and Grand light and pyrotechnic multimedia show on the Neva River. Photos by Petr Ushanov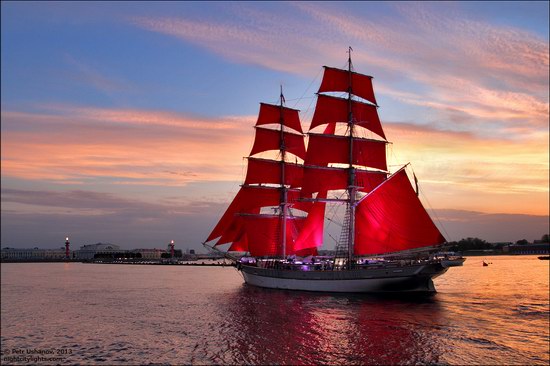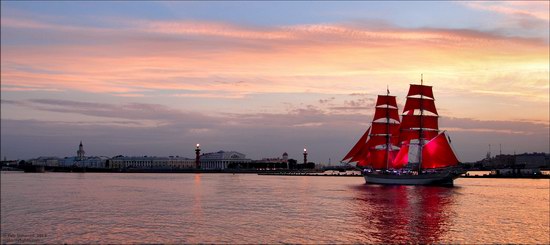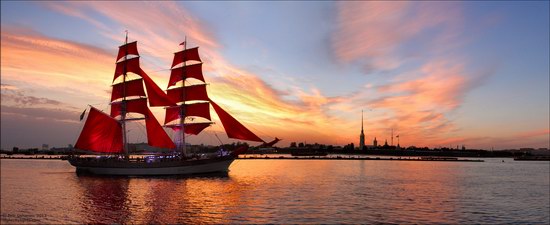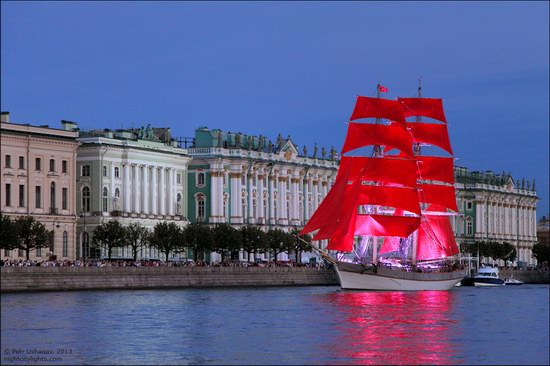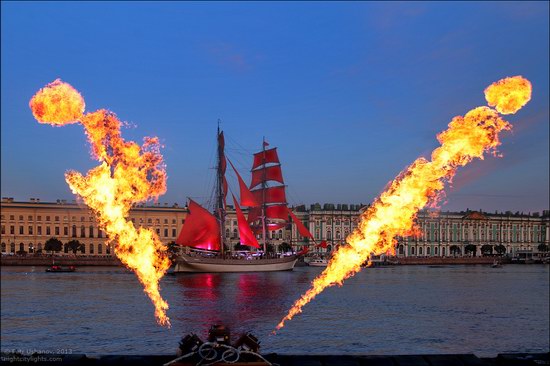 The night show is a unique performance on the water synchronized with the music. It is one of the world's largest aquatic performances taking place on the open water lasting about 30 minutes.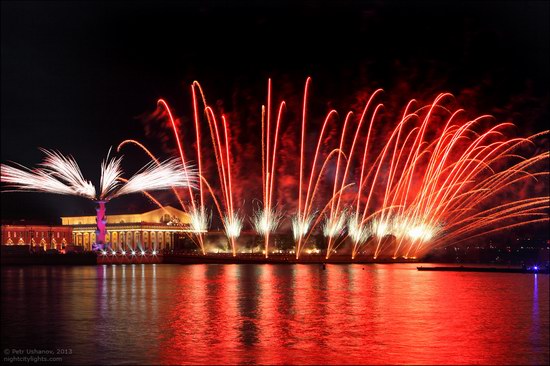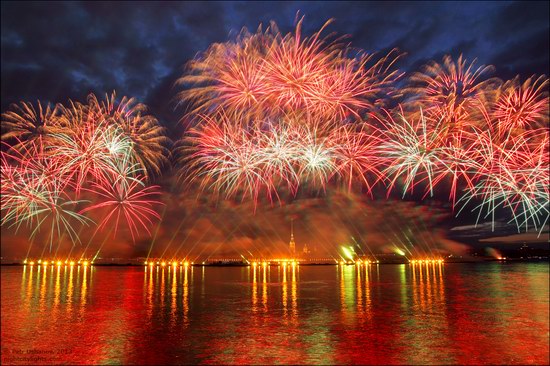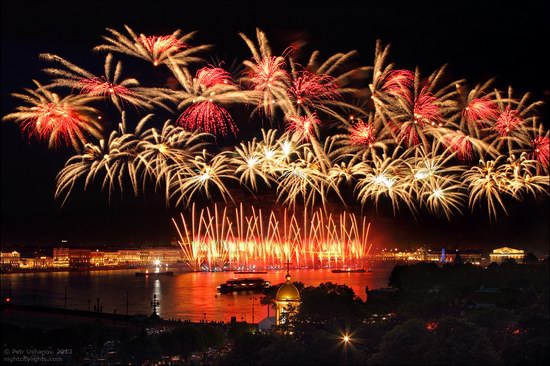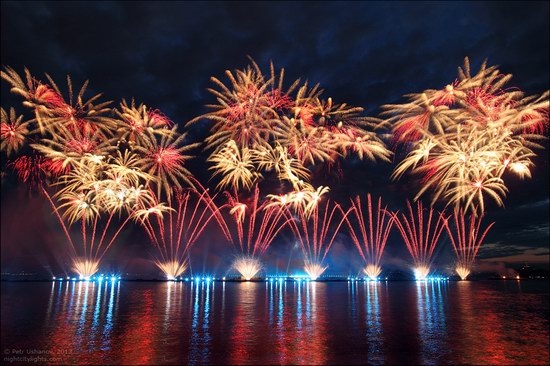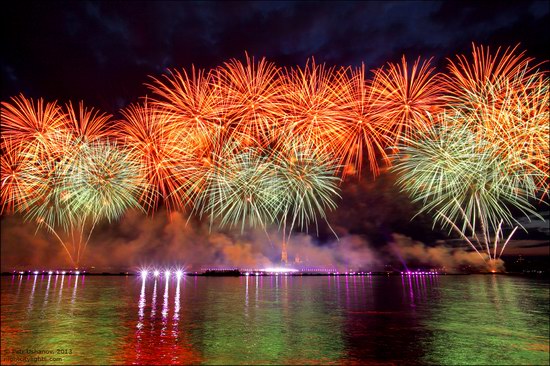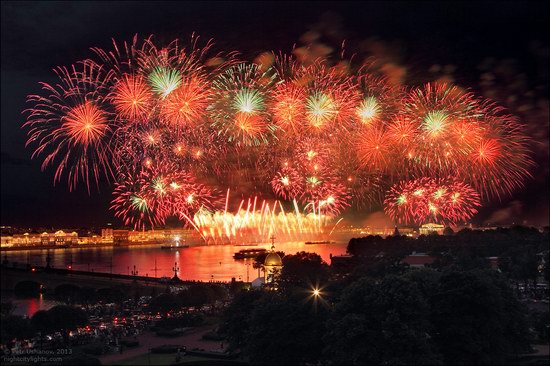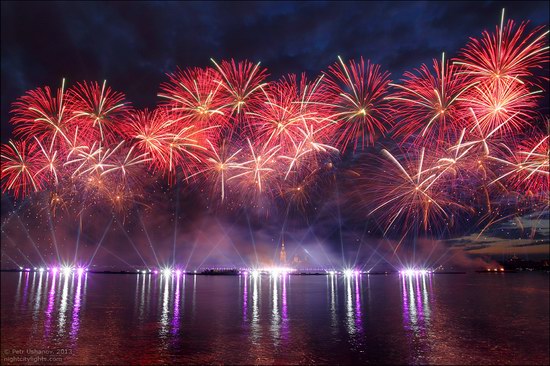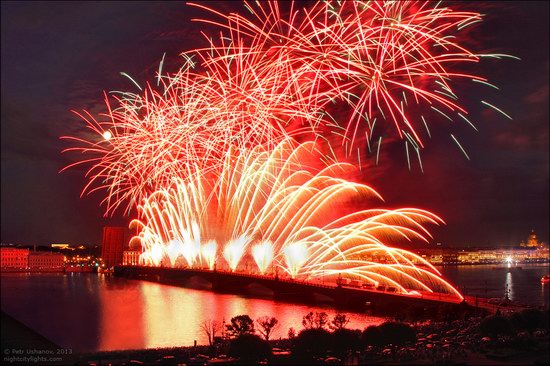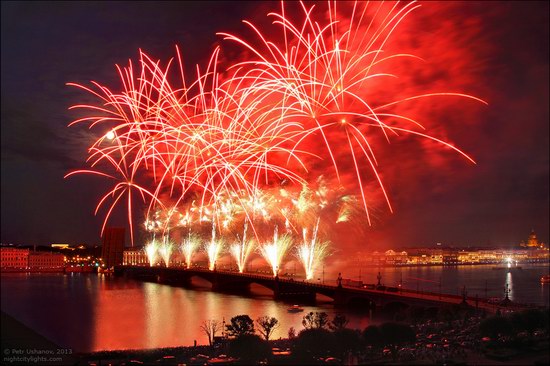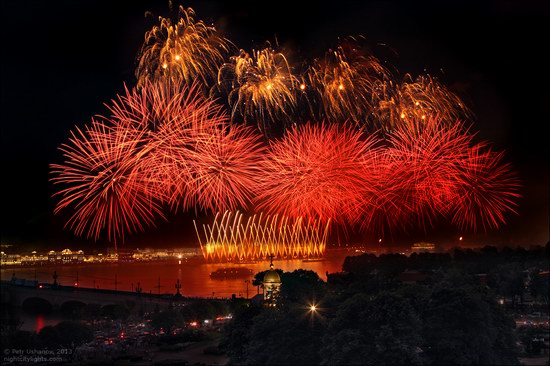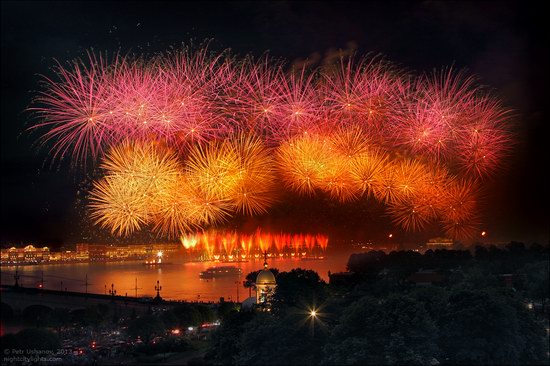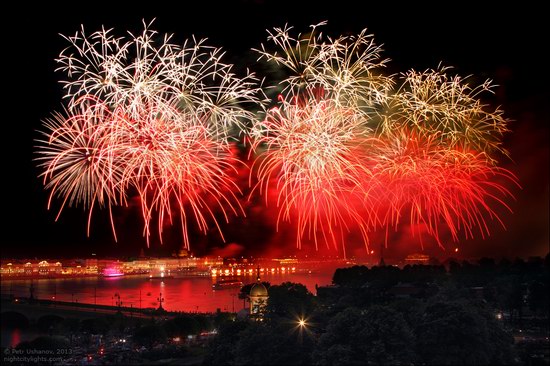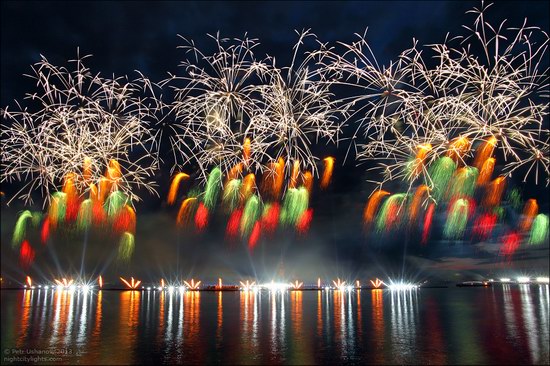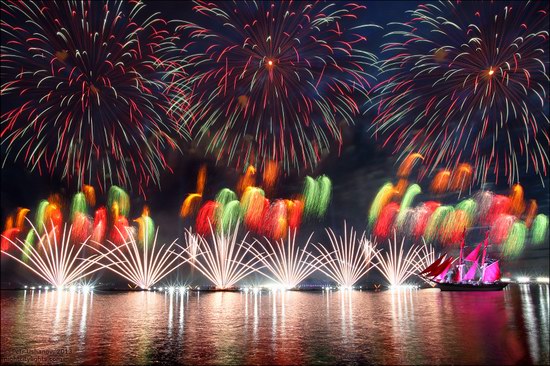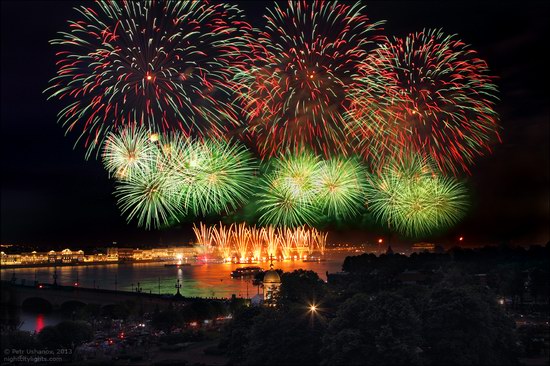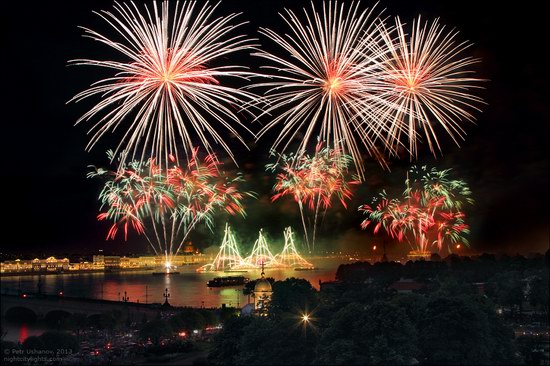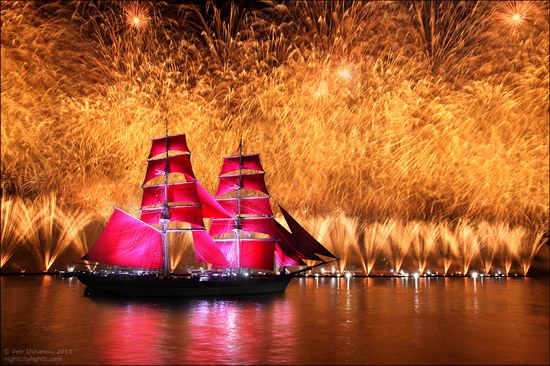 Tags: Saint Petersburg city
<< The Plane Painted in the Russian Folk Style Khokhloma
No comments yet.