There is a wide range of extremely famous sights in St. Petersburg, such as the Hermitage and the Winter Palace, St. Isaac's Cathedral and Savior-on-the-Blood (the last one has a very Russian look).
It's a must for everyone visiting this marvelous city to see all the main attractions. But on the other hand, falling the victim of guidebooks can be very upsetting, and this makes the travelers look for something new and exotic which is not necessarily mentioned in the guidebooks.
Are you one of the off-the-beaten-track seekers?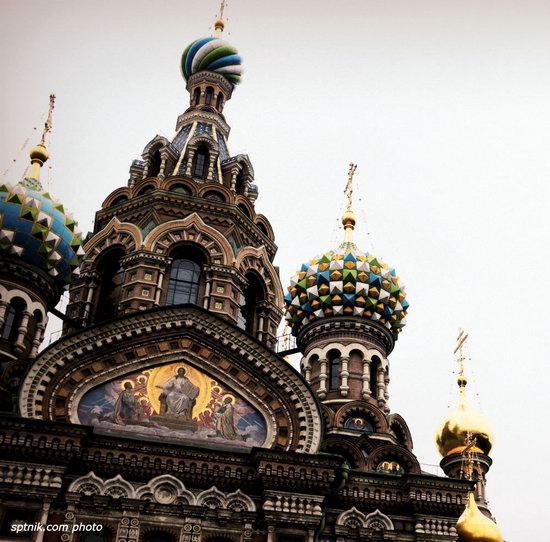 The cultural capital of Russia is full of places (not only palaces!) that are hidden from the main way. Nevertheless, they deserve travelers' attention as a part of true city atmosphere and culture. It's these kinds of places that turn over your attitude to the city and make you feel like a local.
We understand how easy it might be for a non-resident to get lost in a multitude of these places and make the right choice, so we came up with this list of TOP-5 off the beaten tracks of St. Petersburg that we hope will come of some help to you.
Downtown roofs
All buildings situated in downtown St. Petersburg are adjacent to each other with no space between them. Therefore, walking on the roof is a long way from one house to the other, from one street to the other. There was a grand plan when the city was being built but the shapes and colors of all buildings are still different.
All the most famous and common attractions can be seen from one point. Up there on the roof the atmosphere gets very romantic and exciting. Unfortunately, there are no special observation decks in St. Petersburg, and this might be one of the reasons that make the rooftops even more special.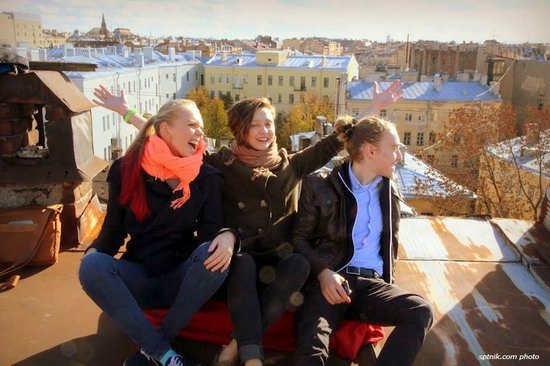 Heritage of USSR culture. Vodka and Soviet donuts
St. Petersburg is one of the Russian cities that kept the USSR daily life heritage and way of life until nowadays. There are two kinds of places that were common in everyday life of every Soviet resident: Pyshechnaya and Ryumochnaya. We do understand that these words are pretty hard to pronounce for a non-Russian speaker! However, the meanings of both of them are pretty easy to grasp.
"Pyshechnaya" is a donut bar. It is a place where people come to have some donuts ("pyshka" in Russian) and coffee with milk. There is one donut bar in St. Petersburg that has been open since 1960 and is still functioning!
Once you come inside, you can feel the atmosphere of the Soviet Union: lines to get a donut, interiors with a special kind of cheap paper napkins, the staff wearing a typical uniform – all this reminds you of the Soviet time and give you some authentic experience.
"Ryumochnaya" is a "vodka bar". This kind of place was made for Soviet workers particularly for drinking vodka. Let us be specific: it is not a night club or bar; normally vodka bars are open from 7am to 10pm, which makes is possible for people to drink vodka and then get back to their business.
The only kind of food that can be found in rumochnayas is sandwiches with either fish or pickles. However, the range of cheap (and when we say cheap, we mean REALLY cheap, sometimes 5 times cheaper than in a common bar) alcoholic drinks is astonishingly wide. It is a place for a fast drink and going back to work! Rumochnaya is not a brand, it is a type of bar that was typical for the USSR but the city center of St. Petersburg is still full of places like that.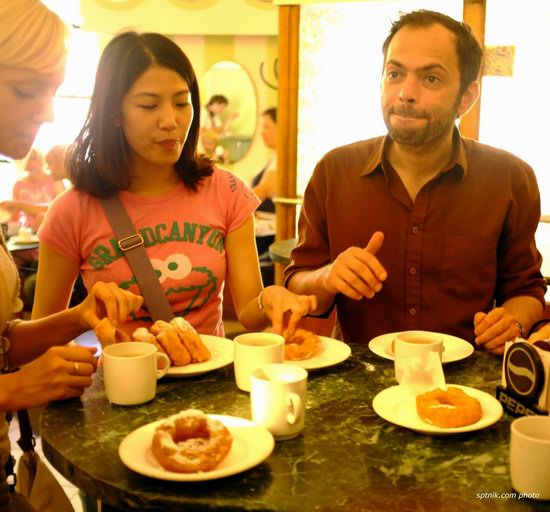 Kolomna. The most controversial and old district of St Petersburg
Development of this district started in 1711, almost simultaneously with the development of the rest of the city, and the district managed to keep its old buildings from the 19th century. Visiting Kolomna is definitely a must for those of you who love history, Russian literature and atmosphere of an old city.
Despite its close location to the city center, Kolomna is very different from the rest of downtown. It's always been one unusual part of town. Since there are no metro stations nearby, it makes the district very calm and quiet. Moreover, you won't find any big restaurants or shops here either.
Everything that you see around creates a special atmosphere of the place: narrow streets, bridges, old monuments, the closeness of the sea, the Admiralty shipyard. Another thing that can draw your attention is the food prices in the local cafes which are twice cheaper than in a normal cafe of downtown.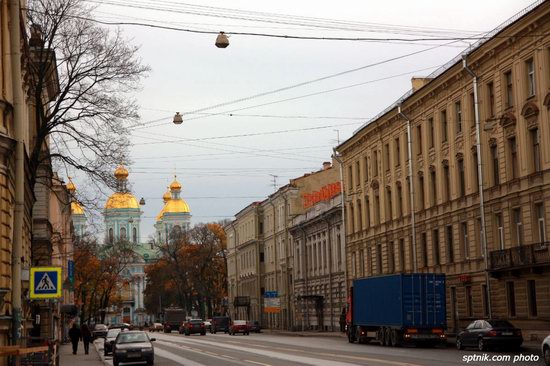 Flea market Udelnaya
As in any other European town, flea market in St. Petersburg is a place where one can meet history and experience some things that have been important for generations of local residents. St. Petersburg flea market is located far from downtown, near the metro station Udelnaya, and operates on Saturdays and Sundays only.
In the flea market travelers can find different types of clothes such as, for instance, striped vest, old suitcases, LPs, badges, coins, old books, furniture and whatnot which was all part of the Russian history for a past hundred years.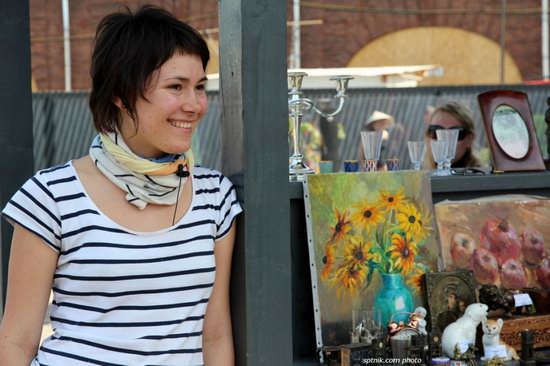 Model of all Russia
In the year of 2012 St. Petersburg faced an opening of a new museum. The only thing that you can find here is a gigantic 800-square-meter model of the country. The architects tried to make the model look as precise as possible, so there you can find come geographical and cultural signs that help you identify this or that place with this or that town in real Russia.
It is a dynamical model of everyday life with type designed buildings, transportation system, districts of modern Russian urbanization and richness of nature. The whole idea of the project is to let visitors experience Russia as a great space at one time. For example, the model lets you imagine how long it takes to get from the most western to the most eastern point of the country by train. Speaking of which, there are about 100 buses and trains running in the model at the same time!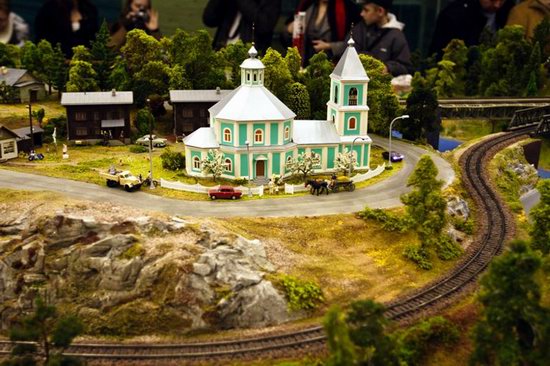 The article is provided by Sptn!k offering off the beaten track tours with real locals in St. Petersburg.
Tags: Saint Petersburg city
<< Unique nature of Astrakhan oblast
1 comment