Earlier this year, Russia's largest airline "Aeroflot" announced a contest "Paint the plane of Aeroflot." The contest was announced in honor of the 90th anniversary of the company and it was open to everybody.
The winner of the contest was the project of Alexander Sosnovsky, who suggested to paint the plane in the style of Russian folk painting Khokhloma. You can see his design on the picture below.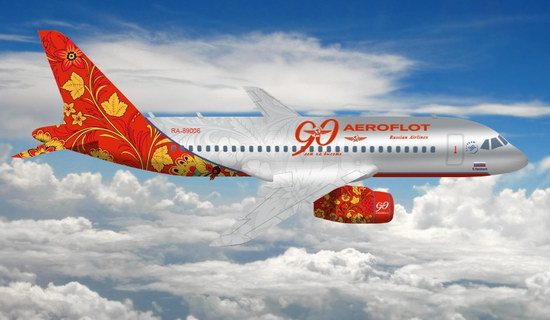 Khokhloma is an ancient Russian folk craft, born in the 17th century. It is a decorative painting of wooden utensils and furniture, made with red, green and black on a gold background.
The other day the first photos of repainted aircraft SSJ-100 have appeared and here's what it looks like. Photos by Marina Lystseva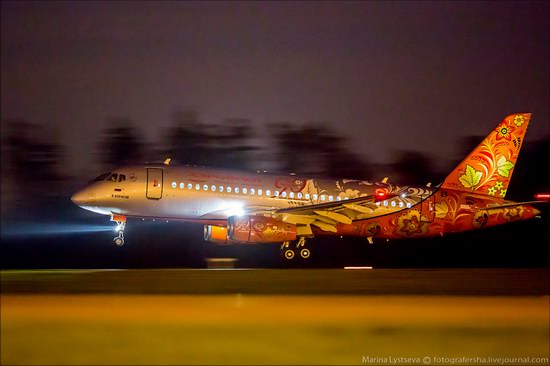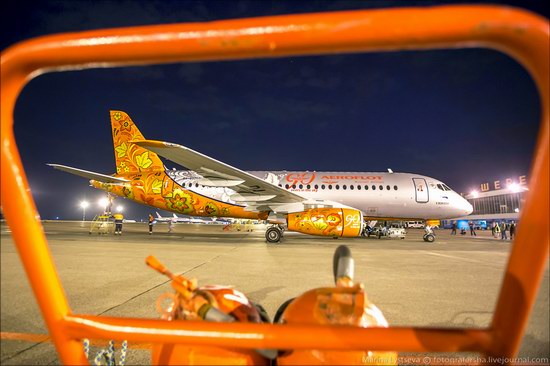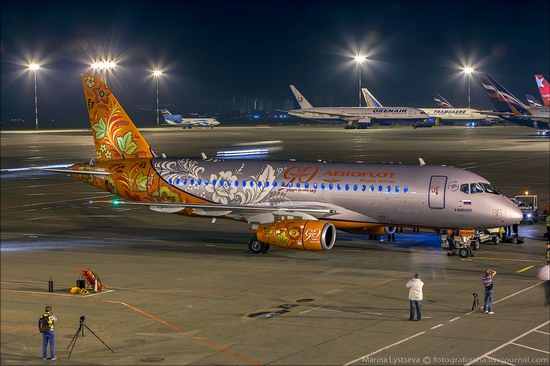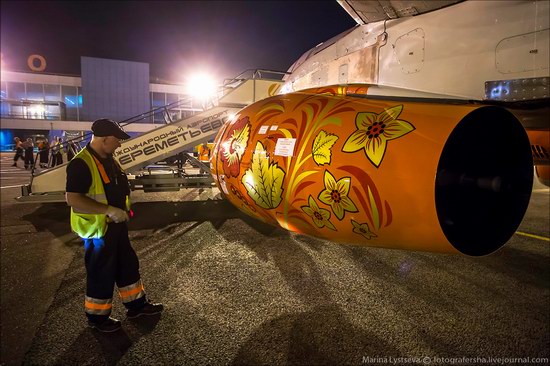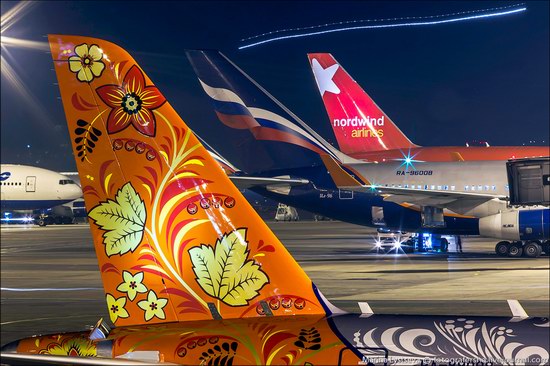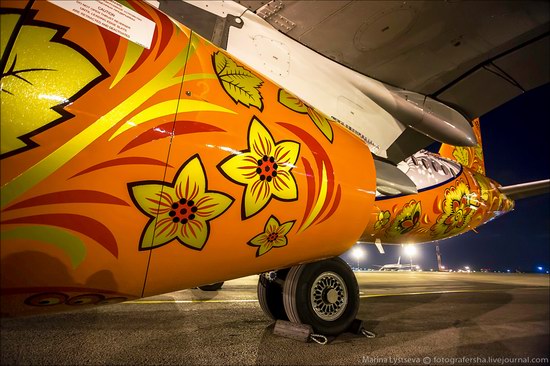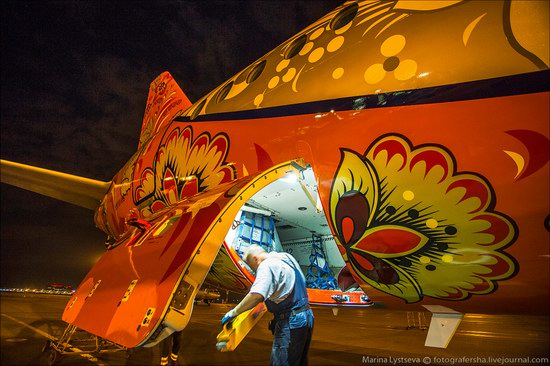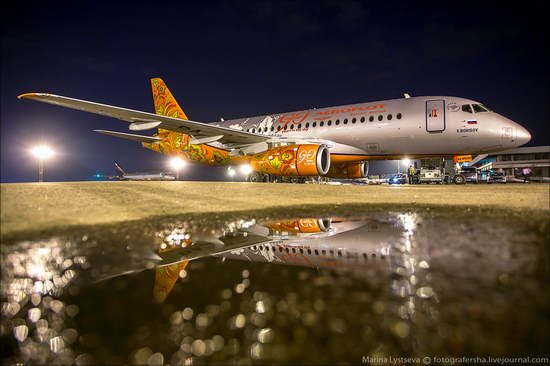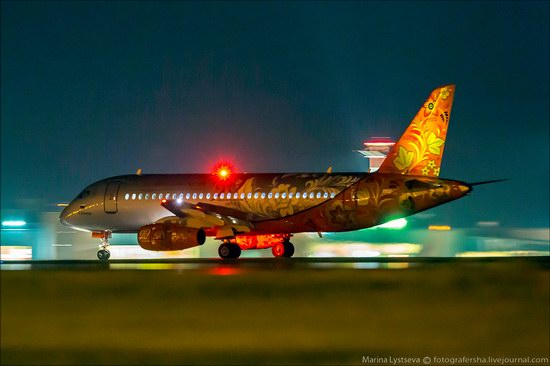 Tags: No tags
<< Great Mosque of Saint Petersburg
No comments yet.