Vasya Lozhkin (real name Alexey Kudelin) was born August 18, 1976 in Solnechnogorsk (Moscow region) where he lives to this day. The artist is very popular in the Russian Internet for his paintings in which he ridicules the types of the surrounding reality.
He likes to draw animals, especially cats of all possible and impossible kinds. Here's an example of the zodiac signs in his performance. The site of Vasya Lozhkin
The Ram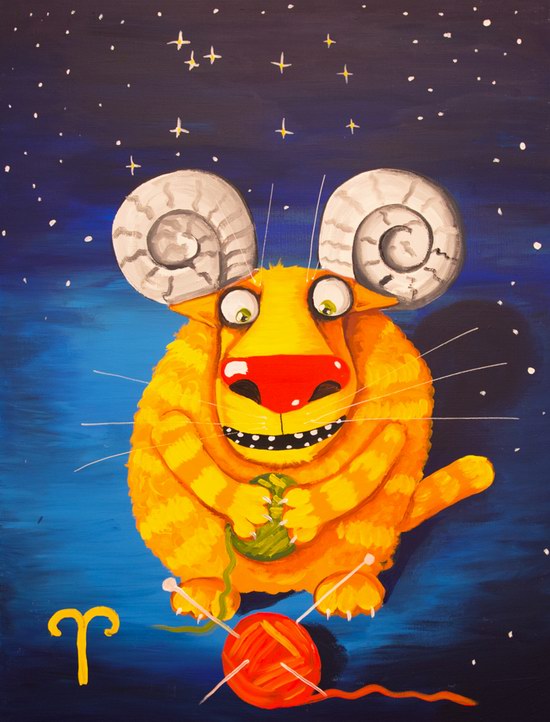 The Bull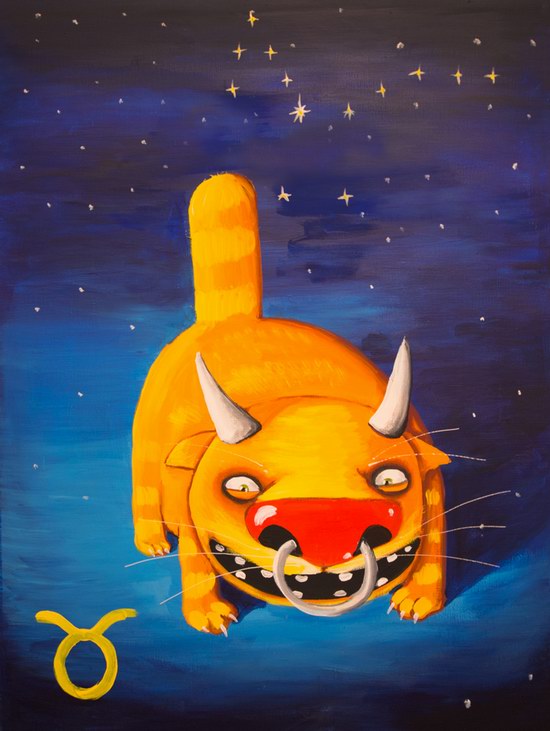 The Twins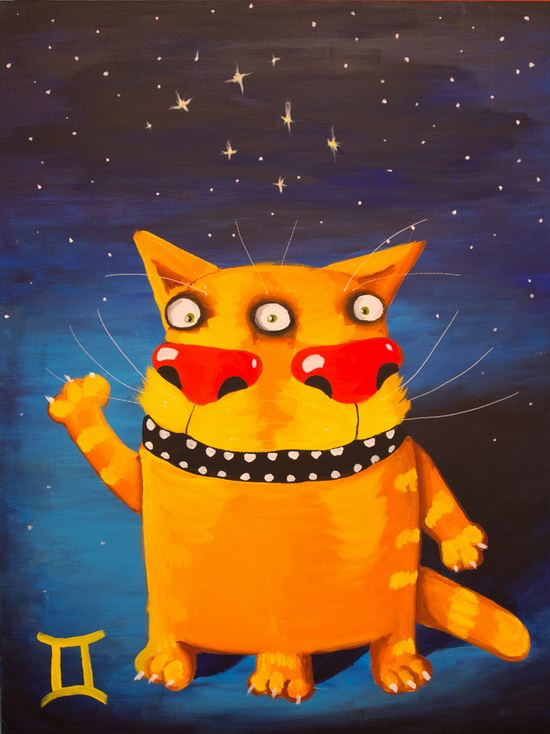 The Crab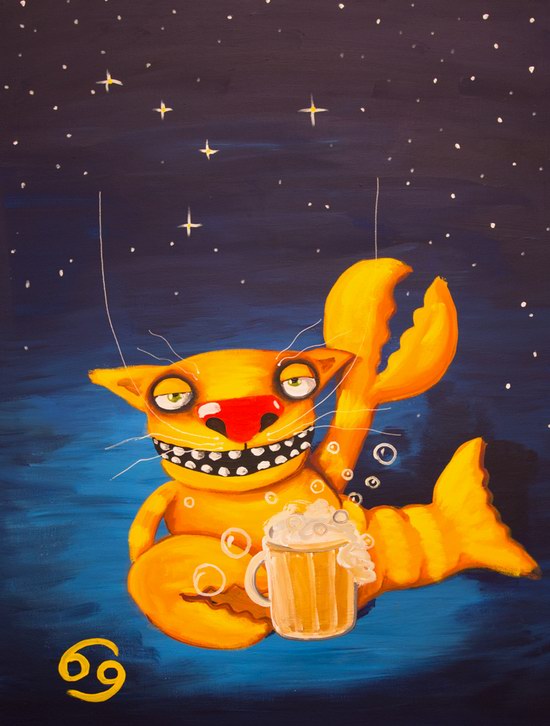 The Lion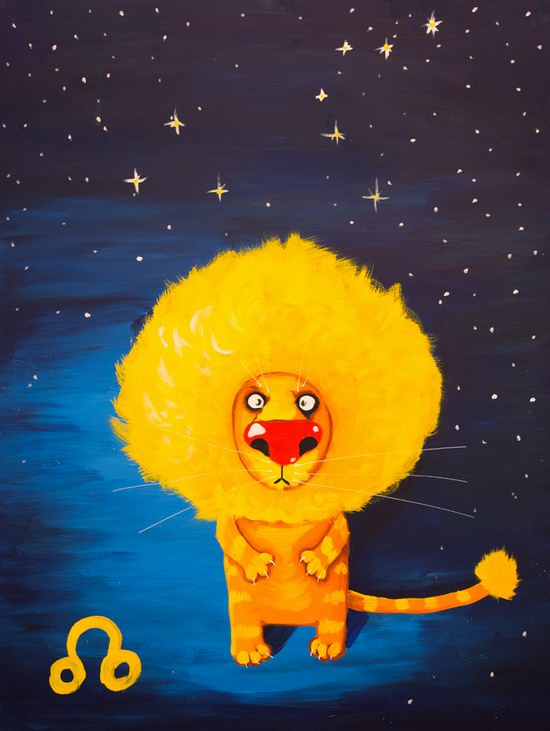 The Maiden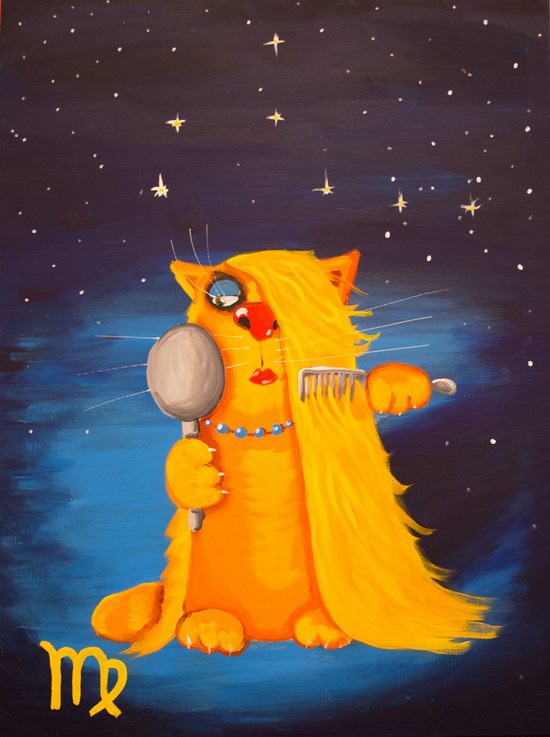 The Scales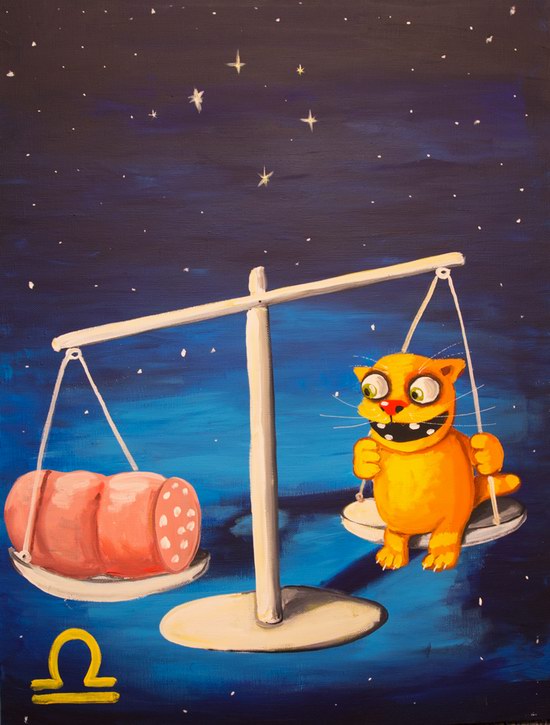 The Scorpion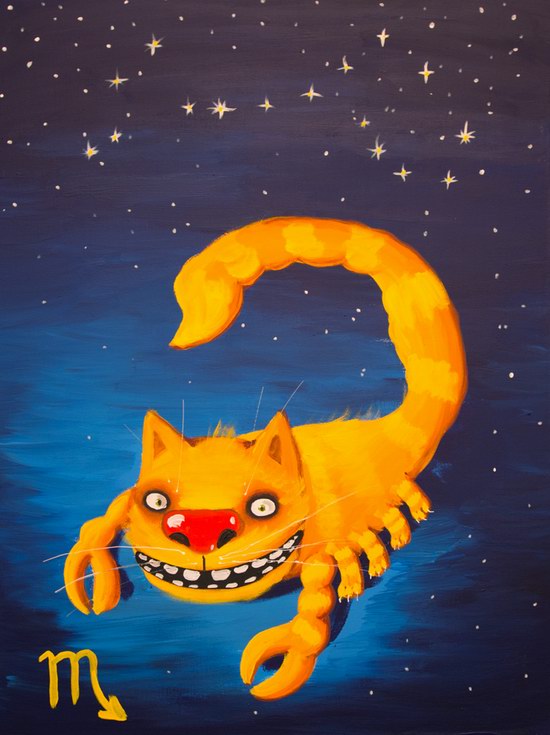 The (Centaur) Archer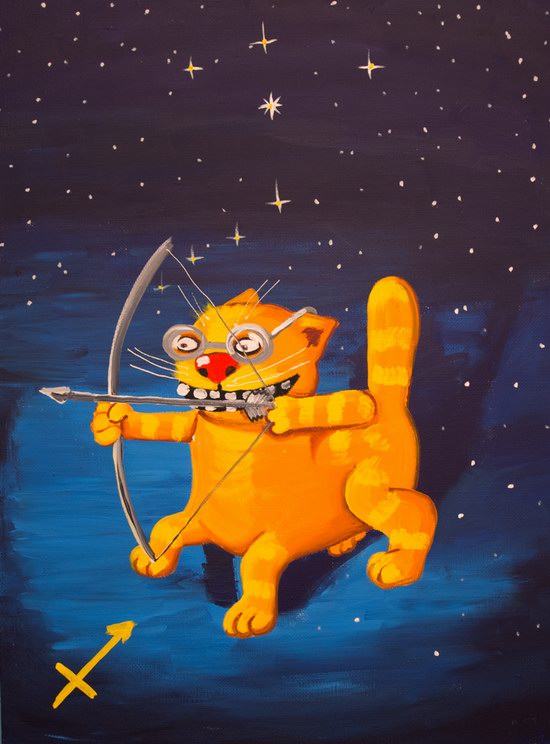 "Goat-horned" (The Sea-Goat)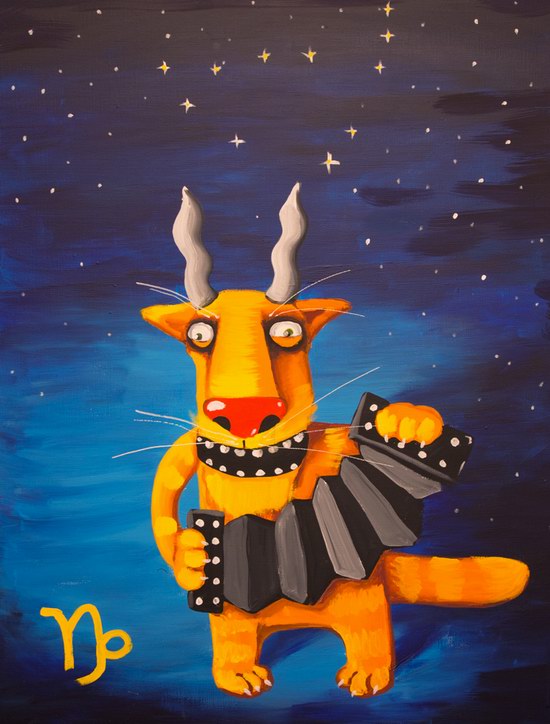 The Water-Bearer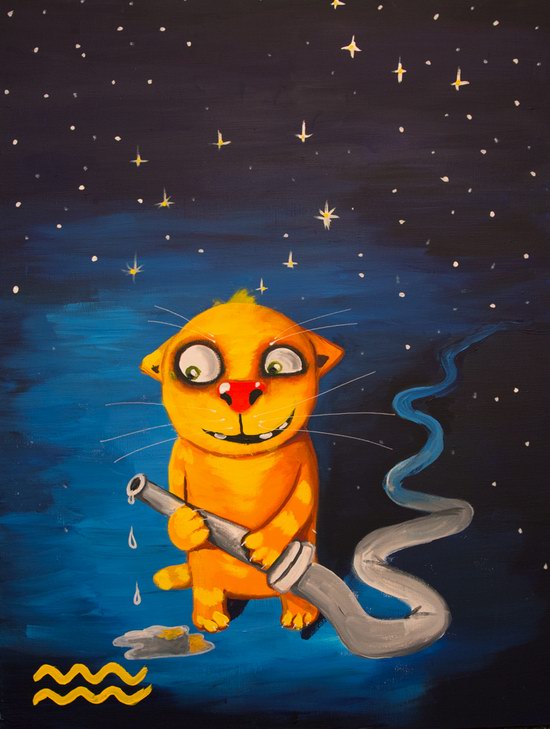 The Fish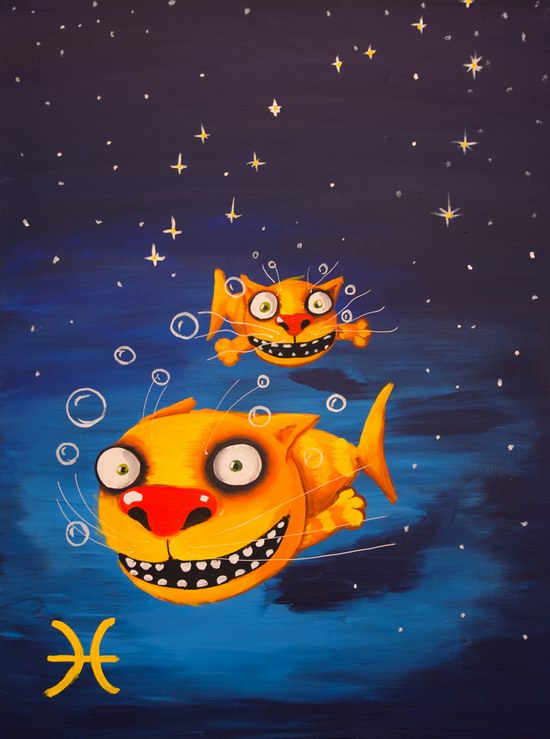 Tags: No tags
<< How a bear's den looks like from the inside
No comments yet.