What's more interesting than exploring the largest country in the world? Russia is so big, it occupies the land of two continents: Northern Asia and Eastern Europe. It's the home of the longest river Volga, and the world's deepest lake Baikal.
The extreme temperatures only add on the appeal of the country, as it's the coldest place outside of North Pole and Antarctica. All these things make Russia very attractive to visitors who are eager and enthusiastic enough to explore it.
Russia is a great place to have fun – especially while travelling. You get to meet new people, explore cultures and travel through towns with popular tourist attractions. While on the trip, there are number of activities that can keep you entertained if you carry a laptop and have an internet connection.
Depending on what you enjoy, from sharing your journey with your friends and followers on social media to staying entertained by playing games, these things can make your adventure even more interesting.
If for example, you're into casino games and enjoy playing online, there are a few things to know when talking about Russia. Much like in the States, where online games are legal only in New Jersey and 3 other states, Russia has gambling activities allowed in some regions only. More specifically, there are 4 regional subject areas: Altai, Krasnodar, Kaliningrad and Primorsky.
Now when aware of how you can boost the fun on your trip, let's talk about some unique things you can do while travelling through the country.
Buy Something from the Patriot Park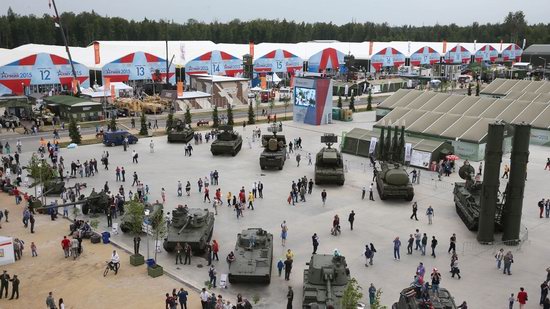 The Patriot Park must be one of the most interesting places in Russia. If you do get a chance to visit it, you get to play with grenade launchers and air missiles. Actually, you'll be able to see all kinds of weapons and vehicles in Russia's possession.
You can also buy other things from the souvenir shops, like military clothing and brand new military hardware. At the end of your visit, you can buy some of Vladimir Putin's accessories – which sounds really cool.
The Patriot Park was officially opened in 2016, and it is located in Kubinka, Moscow. The open hours are from 10AM to 6PM. If you find more about for this special kind of park, you can look up the official CNN review on the place.
Visit the Amber Room
This is actually a chamber decorated with gold leaf, amber panels and mirrors. The Amber Room is currently replicated in Catherine Palace in the surroundings of Saint Petersburg. Valued over $500 million, this room represents a priceless piece of world art with amazing architectural features.
Interesting fact is that the original chamber has been moved repeatedly during the World War II. The Amber Room was known as the central point of German and Russian relations for a long period of time. But no matter its hard and complicated history, this room is still a breathtaking architecture masterpiece.
Try the Canal Tour
Not only in Russia, canal tour is one of the most exciting travelling activities everywhere around the world. However, this can be a very special and unforgettable thing if you do it in Saint Petersburg. Imagine seeing over 300 bridges in approximately 300 kilometers of artificial canals.
Sounds beautiful right? Well it looks even better! It's like heaven on Earth, and taking this tour will surely be the highlight of your trip.
Visit the Samara Academic Opera and Ballet Theater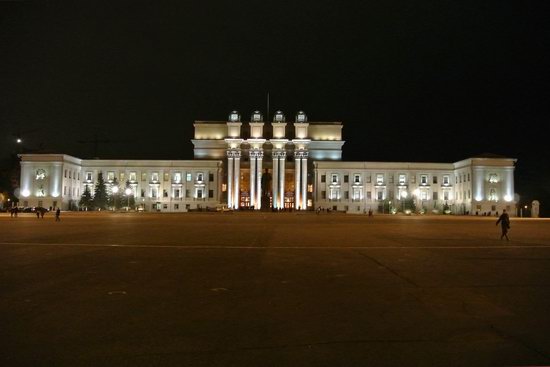 If you love opera and ballet, then this one is for you. The Academic Opera and Ballet in Samara is one of the biggest Russian musical theaters. Opened way back in 1931, it represents an important part of the country's art and music history.
Visiting this place is an unforgettable experience for every traveler who appreciates theaters. Check out the online schedule to see who performs which day, and to book tickets if some event catches your eye.
Try the Bubble Baba Challenge
Warning: weird stuff ahead. The Bubble Baba challenge is an event held in the waters of Vuoksi River in Russia. This is actually a race, where you need to use sex dolls instead of boats to compete. The challenge was banned in 2012 in spite of dangerously high water level as a road repair consequence.
But the race was back on after the water levels stabilized. Participants must be over the age of 16 and they must pass a compulsory alcohol test to compete. If you're struggling to paint a mental picture of a sex doll race, check out the 2009 challenge and be amazed.
Tags: No tags
<< Abandoned Railway Tunnel in Didino
No comments yet.