There is a rather unique place located about 60 km west of Ekaterinburg, the capital of the Sverdlovsk region – a huge abandoned railway tunnel named after the village of Didino, which is also almost completely abandoned at the moment. But in the past life was in full swing here.
Construction of the tunnel lasted from 1914 to 1918. During the Civil War in Russia, this tunnel was of great strategic importance. Kolchak's echelons passed through it retreating to Siberia, which gave rise to legends of countless treasures, which the White Command left somewhere in these places saving them from the Bolsheviks. The Didino Tunnel on Google Maps. Photos by: Dmitry Solodyankin.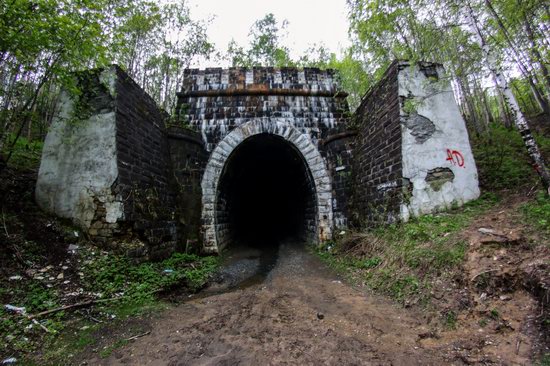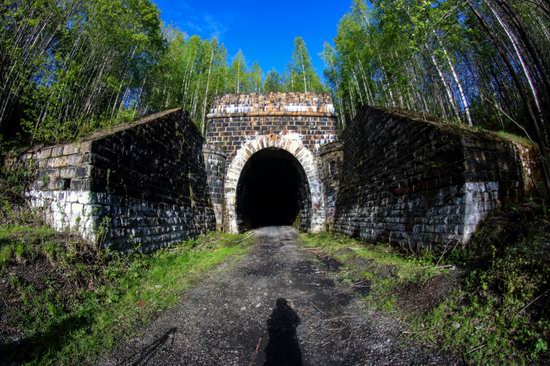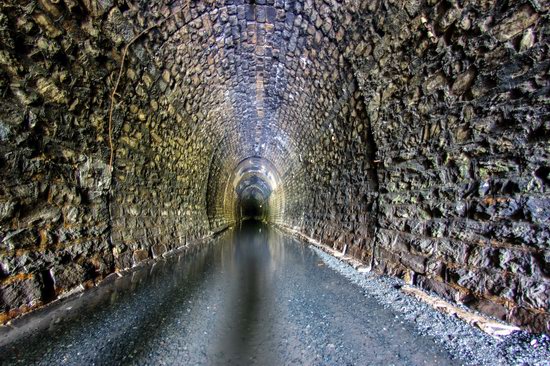 The length of the Didino tunnel is 1123.7 m, the width – 4.65 m, the height – 6.1 m. There are also two drainage tunnels going along the whole tunnel. Also in the center of the tunnel there is a ventilation shaft. Its depth is more than 50 m.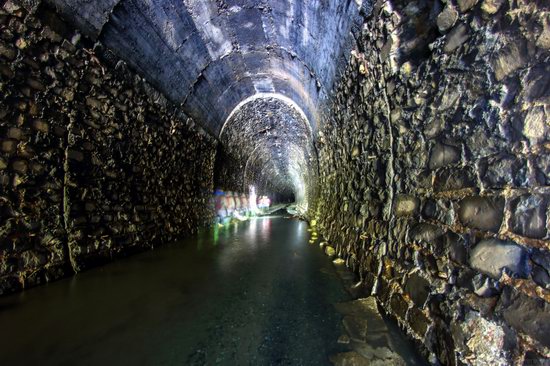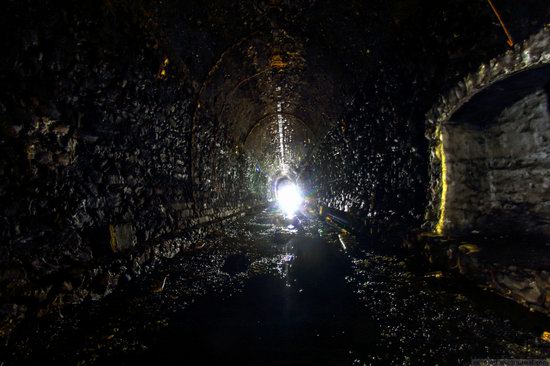 The last train passed through this tunnel in December 1995, by which time the tunnel had already fallen into decay. It was being eroded by groundwater, the trackmen constantly had to clear ice from the tracks, and the speed limit in the tunnel was only 10 km/h. Immediately after closing the rails were dismantled.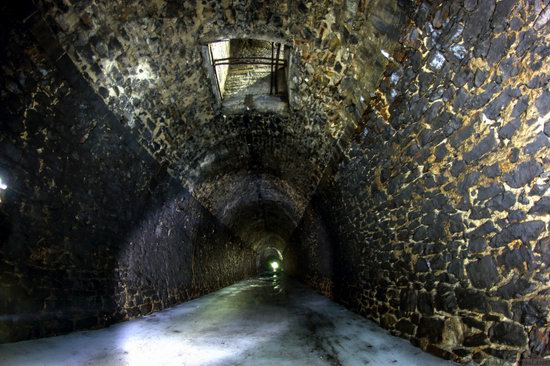 Today, there is no one to clear the ice, and it doesn't melt in the center of the tunnel until October. In the summer, it is much colder in the tunnel than on the surface. Even in the 30-degree heat, the temperature in the tunnel doesn't rise above +10 degrees Celsius.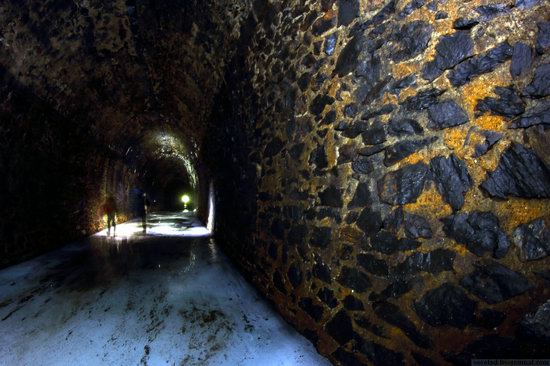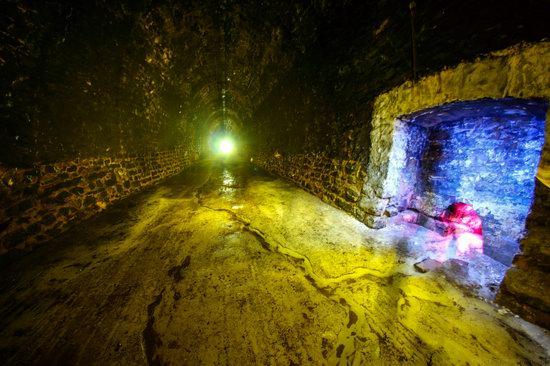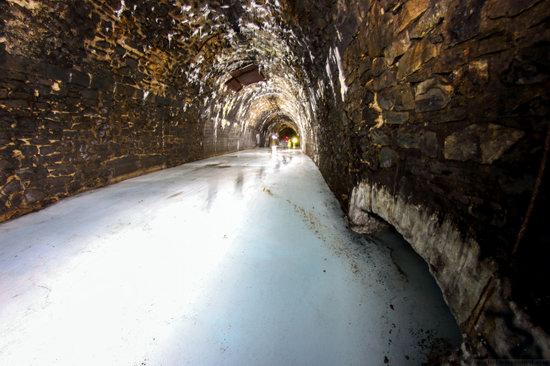 The further fate of this monumental railway object is unknown. It has become a unique attraction for a large number of fans of urban and extreme tourism.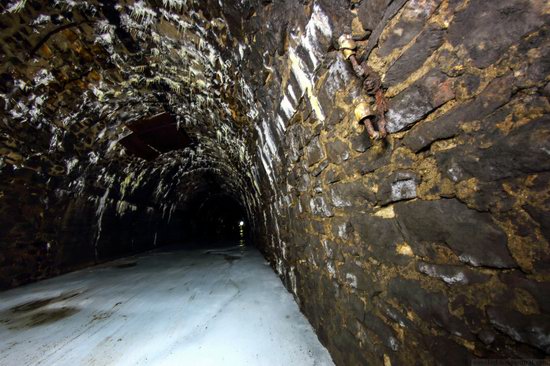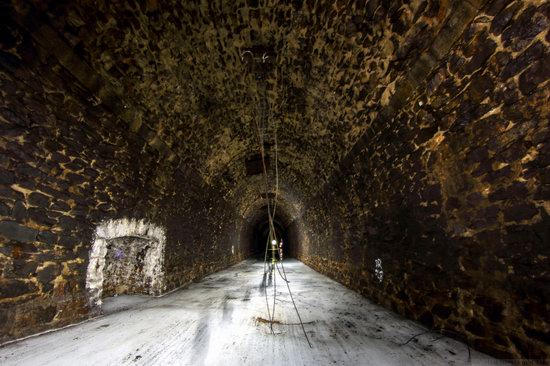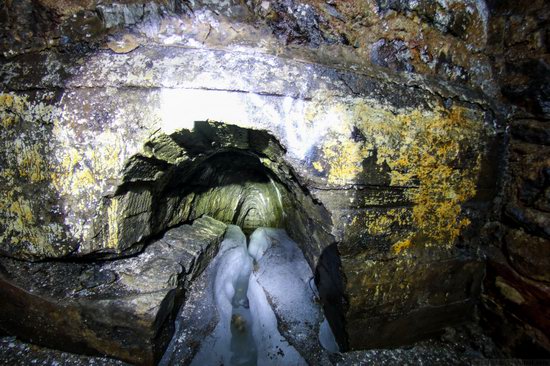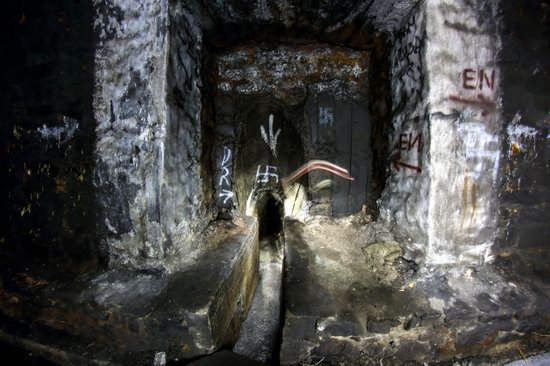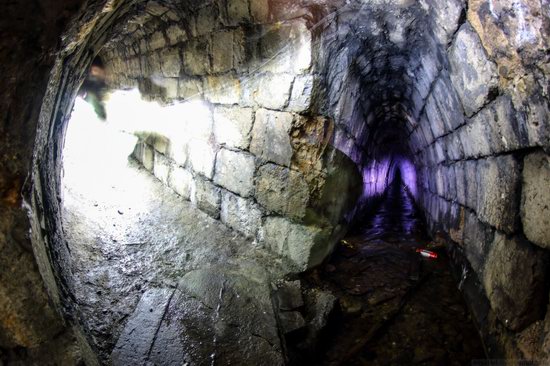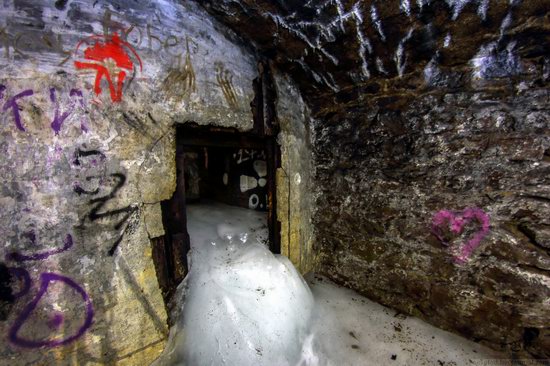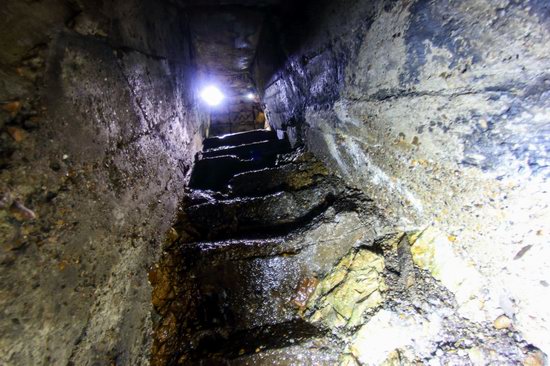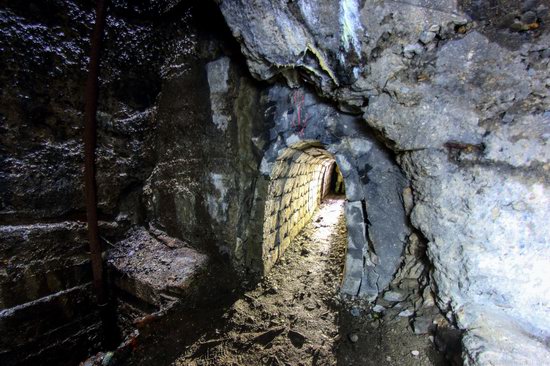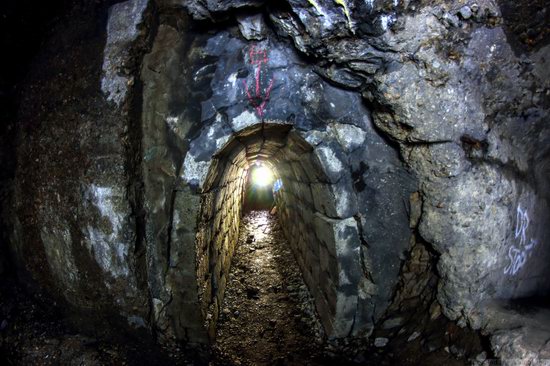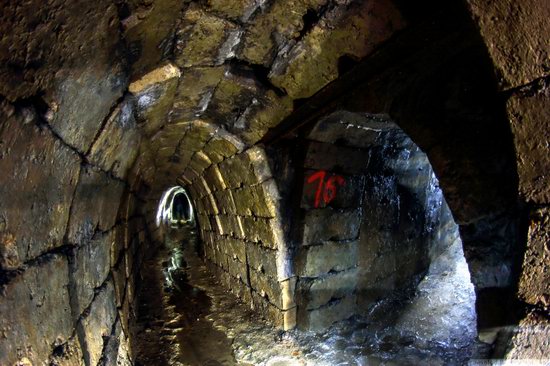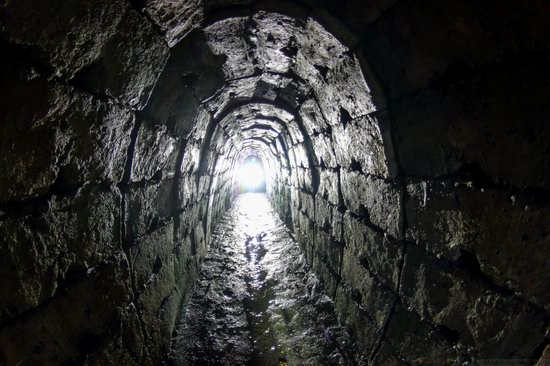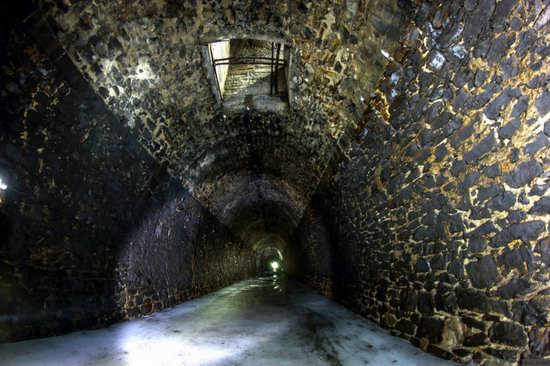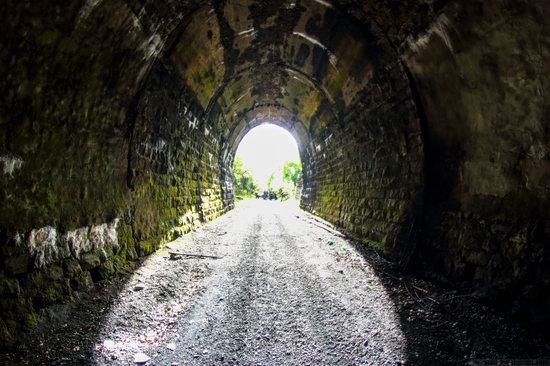 Tags: Abandoned · Ekaterinburg city · Sverdlovsk oblast
<< Following in the Footsteps of Fyodor Dostoevsky
No comments yet.