So you have decided to apply to one of the Russian universities for international students. However, before you apply, you have to do your research and decide on the stream you would like to opt for. The process of choosing an excellent Russian university is not easy, especially if it involves filling up a professional application form.
But there is no need to stress out. In this Russia study guide, you will get to know everything about applying to a university and the importance of hiring a university personal statement writer. The biggest benefit of doing so is getting a place in the university of your dreams.
Personal statements are not easy to write. There's always a particular way to go about them, and if you're applying to a Russian university you don't know a lot about, a writer can definitely help! This article will give you a complete idea of the perfect way to apply to a Russian University. Every step is really important to follow!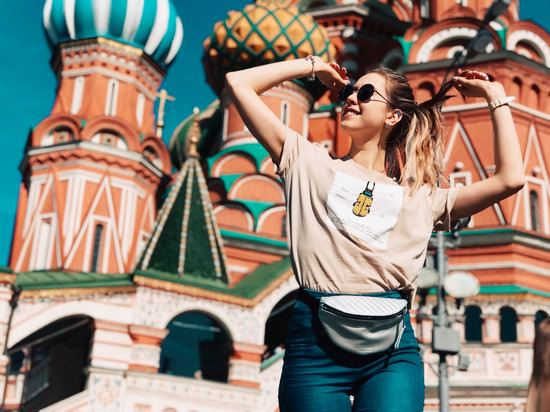 Learn About Financing Your Course
You will be happy to know that Russian citizens and foreigners can study in Russia at the Russian government's expense. However, if you have the money, you can spend your own money on the course. If you have to enroll in the places that are funded by the states, you can:
Become a winner of the Academic Competitions of the country.
Pass the entrance exam or the Unified State Examination.
Pass the quota for a government scholarship.
When you are eligible for taking admission in a government-funded place, you might have to attack a personal statement with the application to get the admission. However, you may not know how to write personal statement pieces.
In case you are one of them and are not confident about what you can do, there is a solution. You can hire a university personal statement writer for your application. With the help of a personal statement writer, you can get a plagiarism-free writing service.
If you don't get a scholarship or government-funded program, you should have an idea about the cost of studying and living in Russia.
For a bachelor's program, you are going to need $700 to $3000 a year.
The master's program costs $1200 and $4000 a year.
A medical residency program cost about $140 to $4000.
The average monthly budget to stay in Russia is about $250 to $450. However, if you get a place to stay at the university, it will help in cutting down on the cost.
Steps to Apply For University in Russia
Now that you know how much it costs to study in Russia, you should find out the steps to enroll in a course. Look no further. The key steps are given below.
1. Apply
In case you already know the program that you would like to enroll in, you have to apply on the online portals available. Go to the 'Program' to select the program you would like to apply for and submit your application immediately.
However, if you have not made up your mind yet, you just have to leave your name contact details with the portal. After you are done with the steps, an advisor can get in touch with you when there is an opportunity.
2. Send Over Your Documents
The next step is to send over your documents. When contacted by some personnel regarding your application, you will have to answers all questions regarding your studies in the country. If you want, you can ask them about the enrolments process.
Make sure you are ready to send over photos and copies of your documents like education certificate or passport. Since you are taking the help of an advisor, they will take care of your application submission.
3. Wait for Approval
After the submission date of your application, you will have to wait for the universities to consider it. This process can take 1-3 business days. Your advisor is going to inform you as soon as your application is approved by a university.
4. Pay for the Admission
As soon as the application is approved by the university, you will have to pay to take admission. Check the university site to learn about the amount you have to pay. Remember, you will have to make the payment within the time specified by the university.
5. Wait for the Visa Invitation
After this, the university is going to start with the procedure to issue the visa. It can take about 45 days. When the invitation is ready, you will receive an email. Print it and contact the Russian Embassy in the country to get the study visa.
Final Words
Your personal statement writing service will actually listen to you to know what you would like to include in the paper.
The expert writers will help in writing down your thoughts correctly. So, your piece will stand out in the crowd and will showcase your skills in the best possible manner. There are employees who have ample training to help you out.
Now, you just have to get a ticket and travel to Russia to study.
Tags: No tags
<< The Legality of Online Gambling In Russia
No comments yet.