The Lakhta Center, being built in the historical part of the Primorsky district of St. Petersburg, is a public and business complex that will house the headquarters of Gazprom, one of the world's largest energy companies.
It is planned to finish the construction in Q3 2018. This skyscraper has already become the most northern in the world, the highest in Russia and Europe (462 meters). The Lakhta Center on Google Maps. Photos by: Valery Gikavy.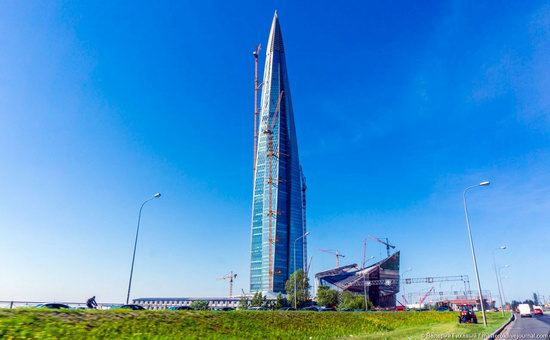 On the top floor of The Lakhta Center, at the height of 360 meters, there will be a public 360 degrees observation deck – the highest in Russia and Europe.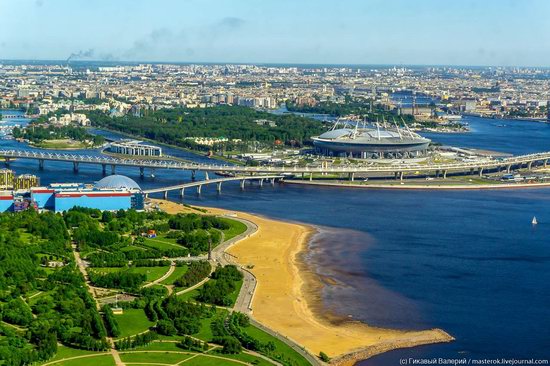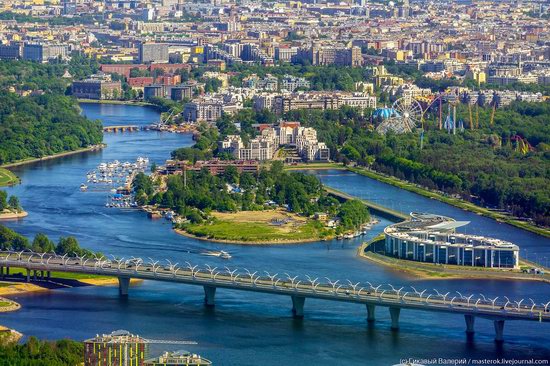 The Park of the 300th Anniversary of St. Petersburg.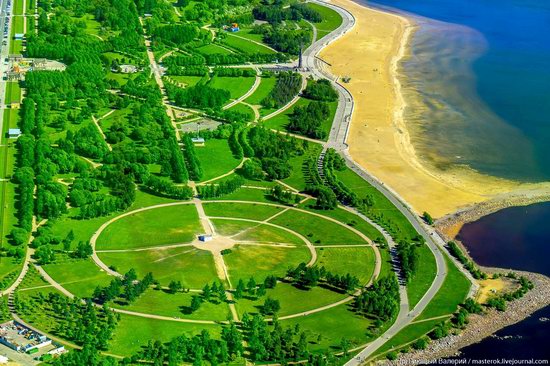 Multi-storey residential buildings.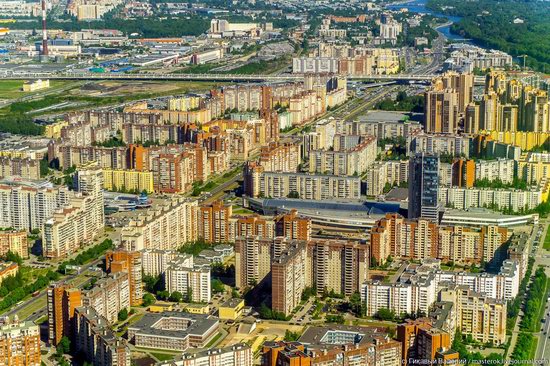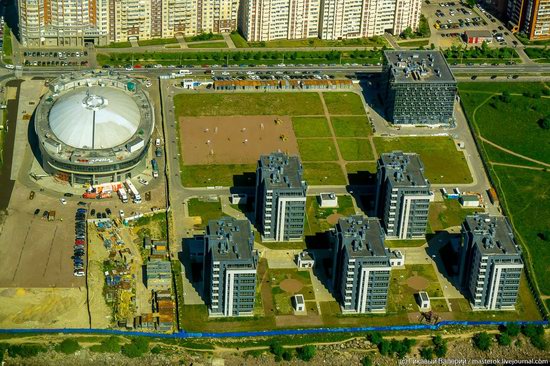 In the distance you can see St. Isaac's Cathedral – one of the symbols of St. Petersburg.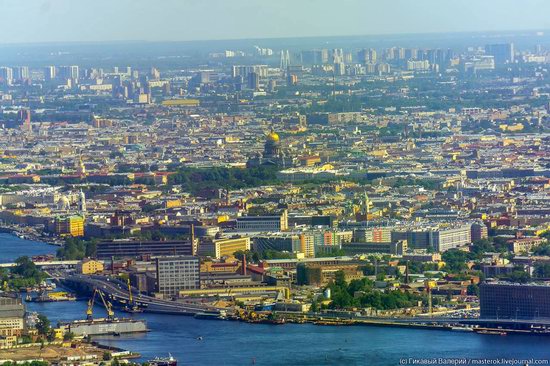 Visitors will use special high-speed elevators from a separate entrance. This observation deck will be open in the summer of 2019 and will undoubtedly become one of the places of interest of St. Petersburg.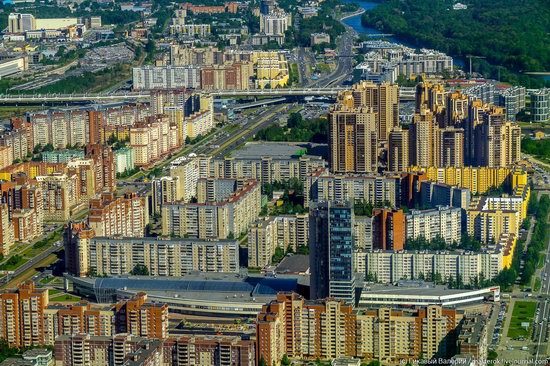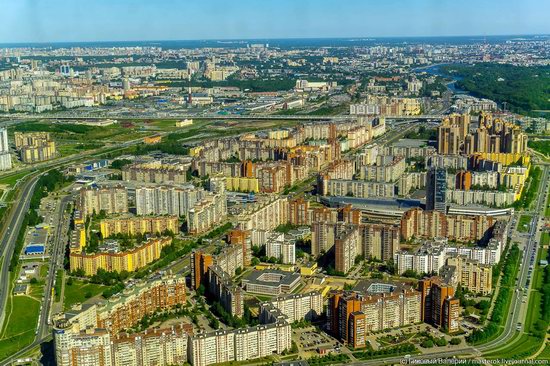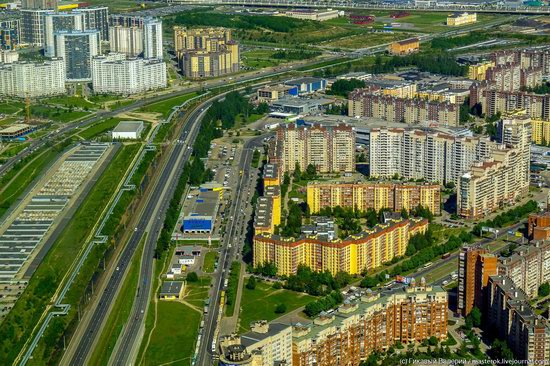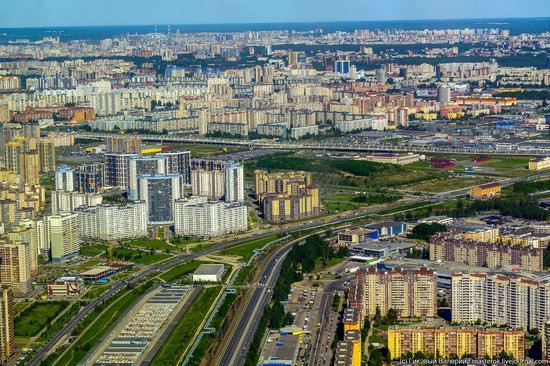 Saint Petersburg Stadium that held several matches of the 2018 FIFA World Cup.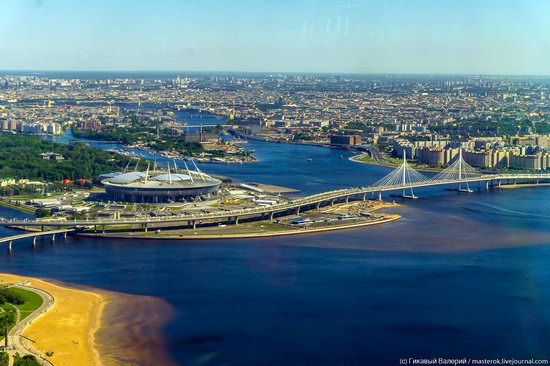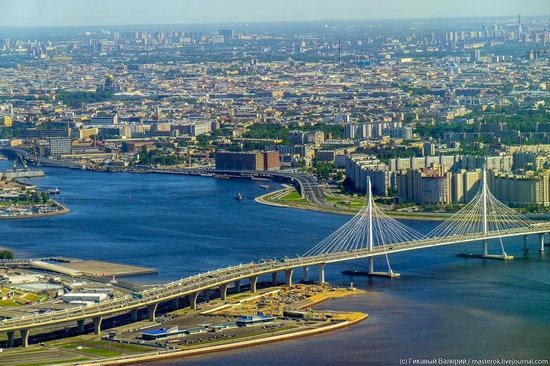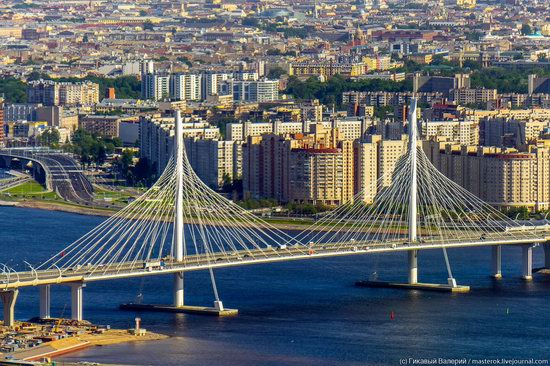 Green suburbs of St. Petersburg.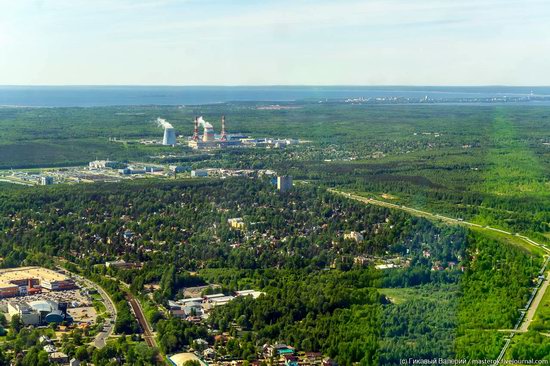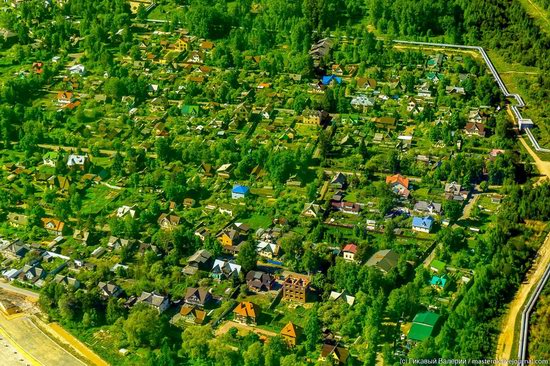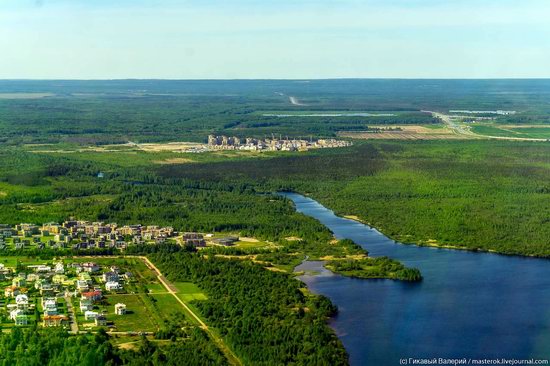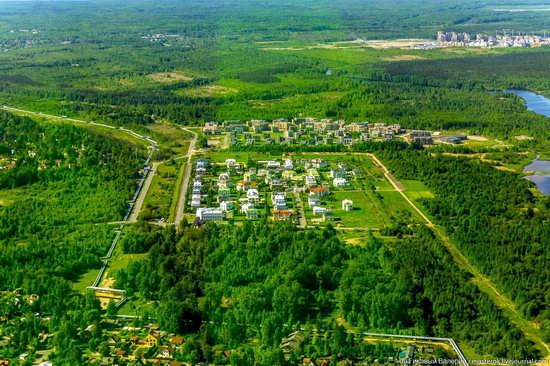 The yacht-club "Gerkules".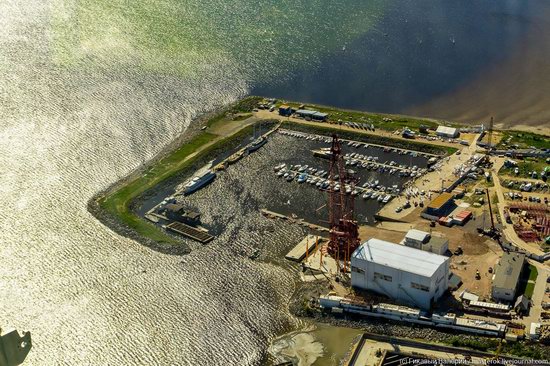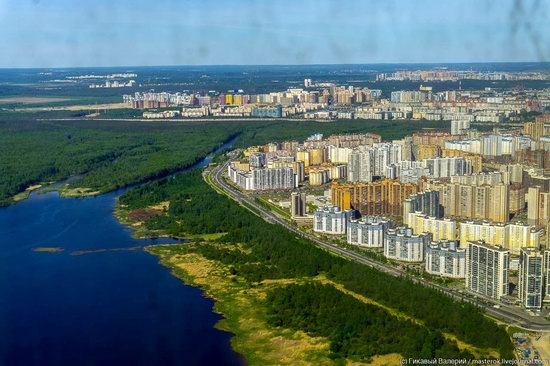 A lot of tourists visit St. Petersburg during sea cruises.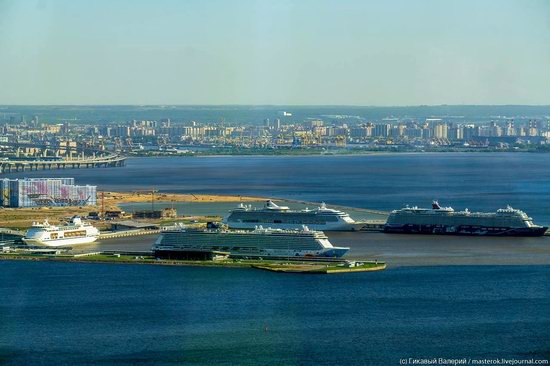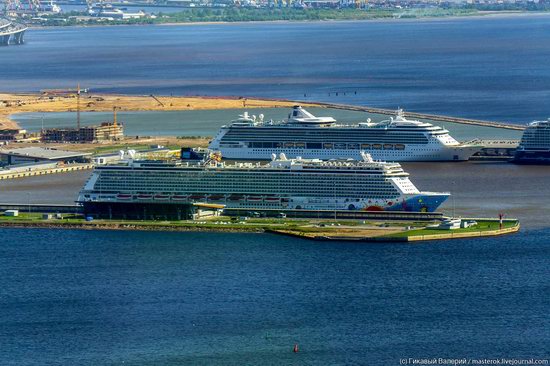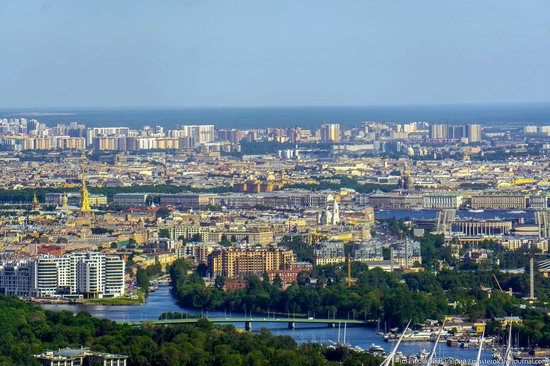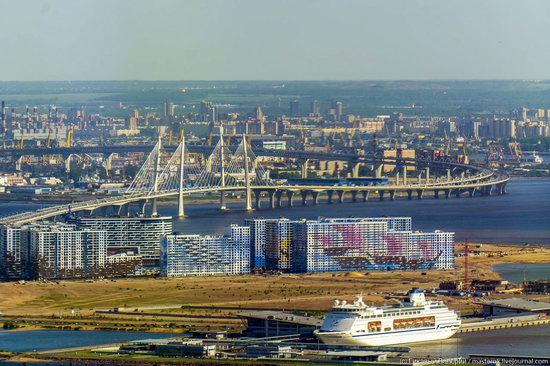 Tags: Saint Petersburg city
<< Russian World Cup – the Best Footballing Event for Decades
No comments yet.