Sviyazhsk is a very picturesque historical town-island located at the confluence of the Sviyaga River into the Volga, about 30 km west of Kazan, the capital of the Republic of Tatarstan. The Sviyazhsk fortress, founded in 1551, became the base of Russian troops during the siege of Kazan in 1552.
Initially, it stood on a hill, which was washed on both sides by the Sviyaga and Shchuka rivers. But in 1957, the Kuibyshev reservoir was built, the water level rose and Sviyazhsk ended up on an island. In 2008, an embankment and a road to Sviyazhsk were built. Sviyazhsk on Google Maps. Photos by: Slava Stepanov.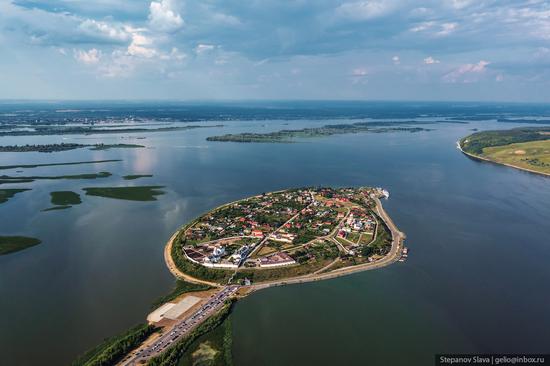 The island is small, only about 1 km long. In the middle of the 20th century, about 3,000 people lived here, and now – no more than 300. There are two monasteries, seven museums and dozens of historical monuments in Sviyazhsk.
The Sviyazhsk Assumption Monastery was founded in 1555. The height of the bell tower reaches 43 m; this is the tallest building in Sviyazhsk. On July 9, 2017, by decision of the UNESCO World Heritage Committee, the architectural ensemble of this monastery was included in the World Heritage List.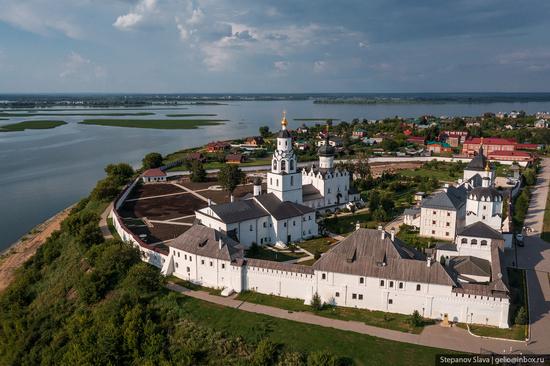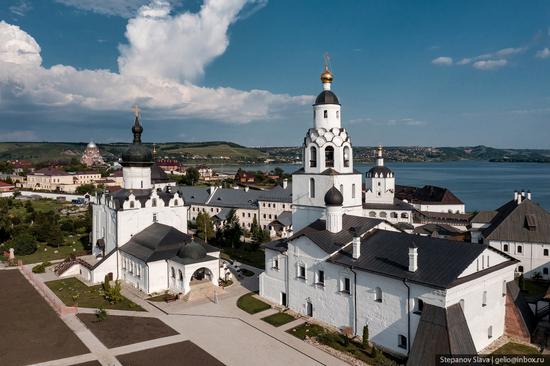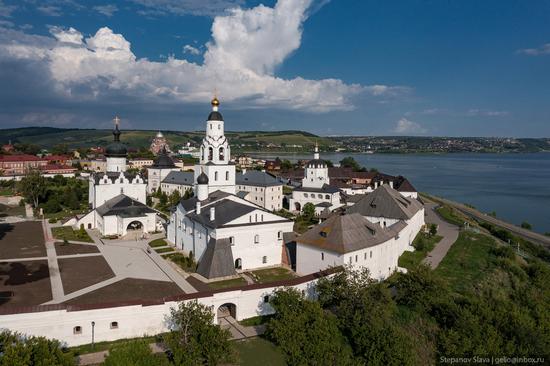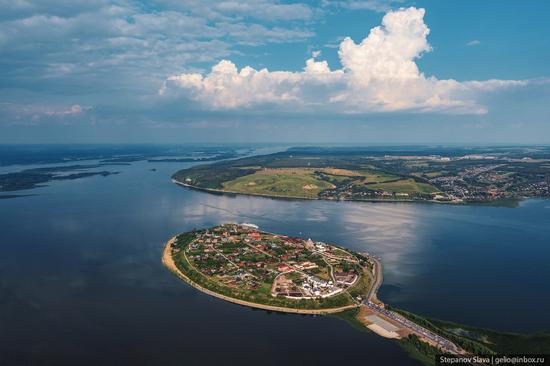 The brick building is the Cathedral in the Name of the Icon of the Mother of God Joy of All Who Sorrow, the largest church in Sviyazhsk built in 1906. The wooden building nearby is the Trinity Church in which Ivan the Terrible prayed, the only building that has survived since the founding of the town.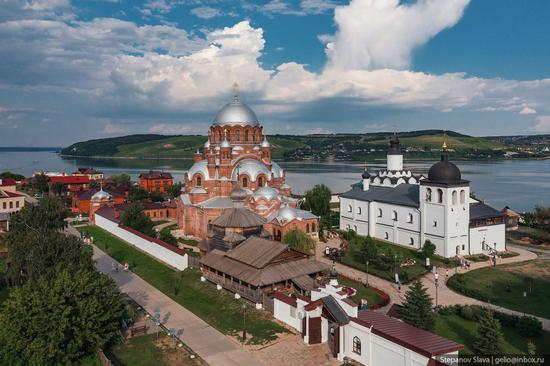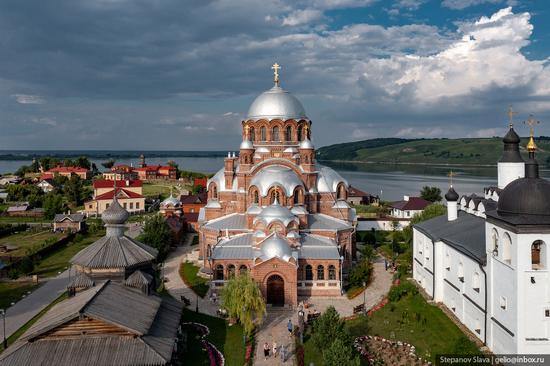 Every year, about 300 cruise ships sail past Sviyazhsk, some of them stop here for several hours.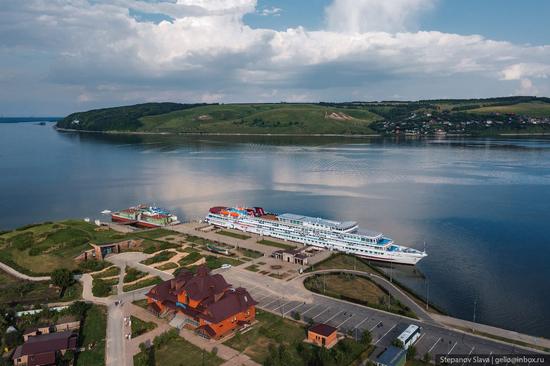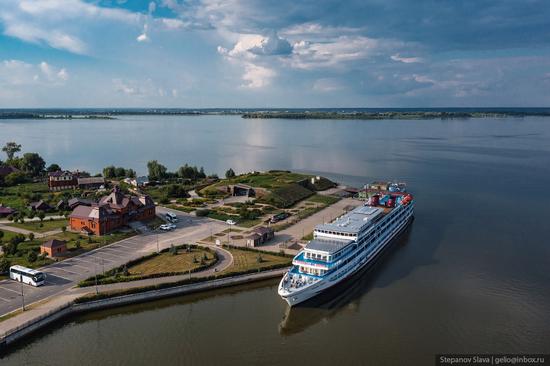 This building houses the administration of the Sviyazhsk rural settlement, the police, the post office, the medical assistant's station, the library, and the art gallery. The fire tower is used as an observation deck – from it you can see the entire island.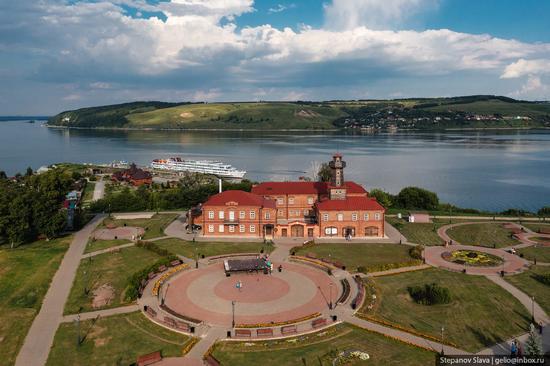 Sviyazhsk is one of the popular tourist destinations during cruises along the Volga River, tourists also come here by cars or buses. You can walk around the entire island in an hour, but if you want to visit all the museums and churches, you need more time.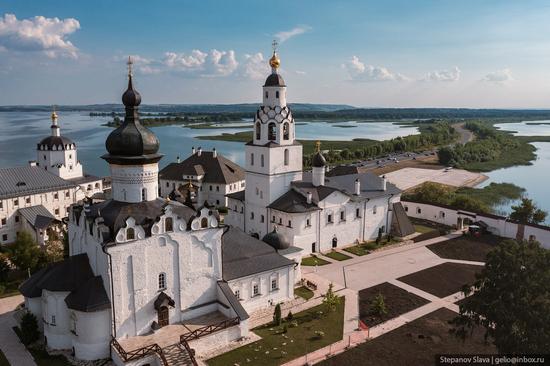 Tags: Kazan city · Tatarstan Republic
<< How can you develop a Russian Instagram account in 2022?
No comments yet.