Petrozavodsk is a city with a population of about 280 thousand people located in the north-west of European Russia, about 430 km northeast of St. Petersburg, the capital of the Republic of Karelia.
In 1703, by decree of Peter the Great, an arms factory was laid on the shore of Lake Onega. Around this factory a settlement began to form, which eventually became a city. The name "Petrozavodsk" literally means "Peter's factory." Photos by: Slava Stepanov.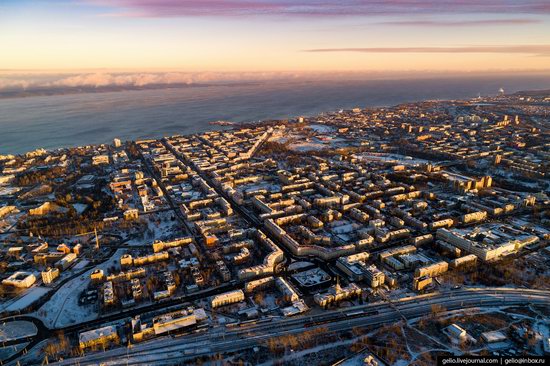 Yuri Gagarin Square on Lenin Avenue.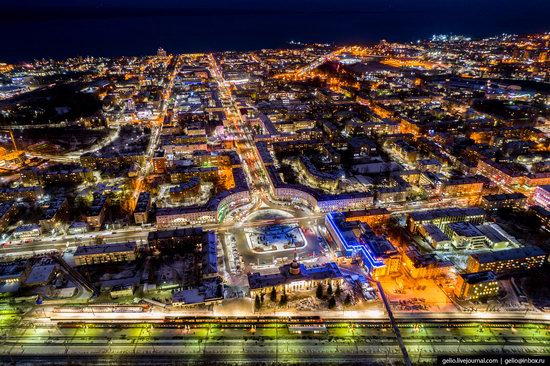 Petrozavodsk Railway Station – one of the symbols of the city.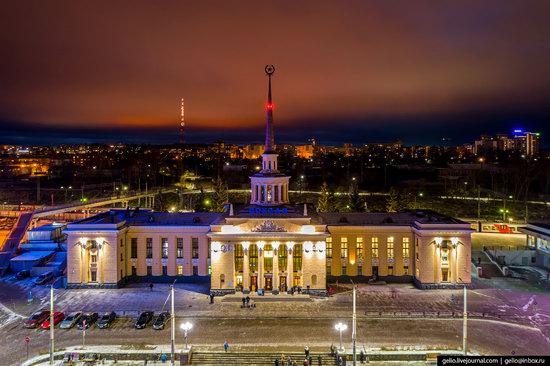 From here there are railway lines to St. Petersburg, Murmansk, Sortavala, and Kostomuksha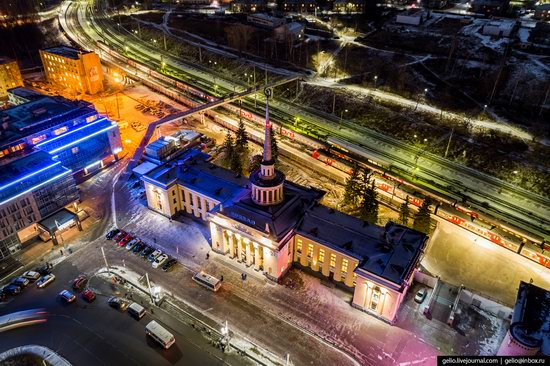 Snow covered Petrozavodsk.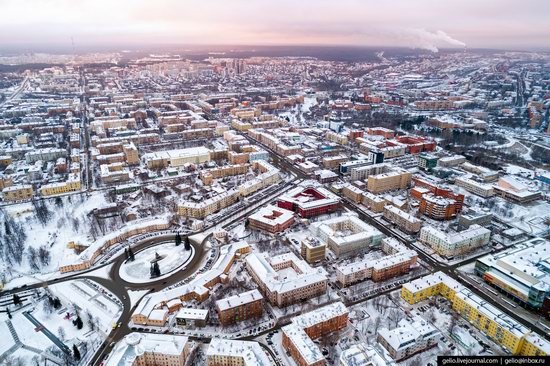 Lenin Avenue – one of the main streets of Petrozavodsk.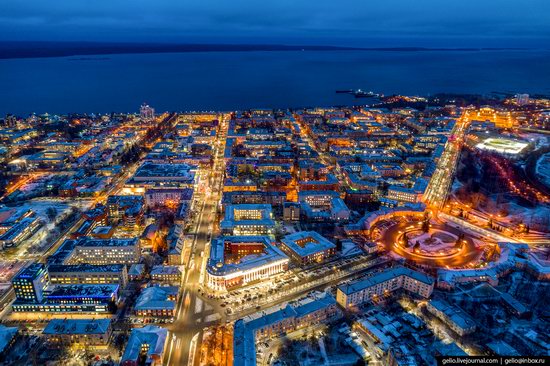 Hotel "Severnaya" ("Northern") – the central and oldest hotel in Petrozavodsk.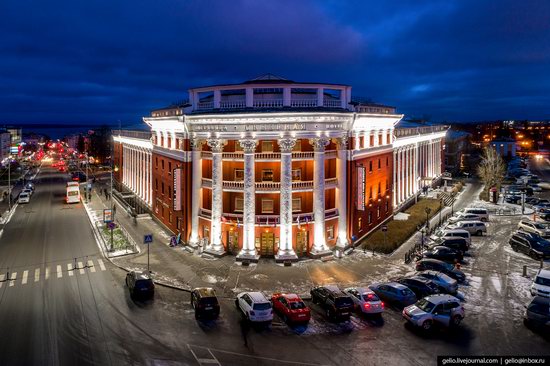 Lenin Square in the very center of Petrozavodsk.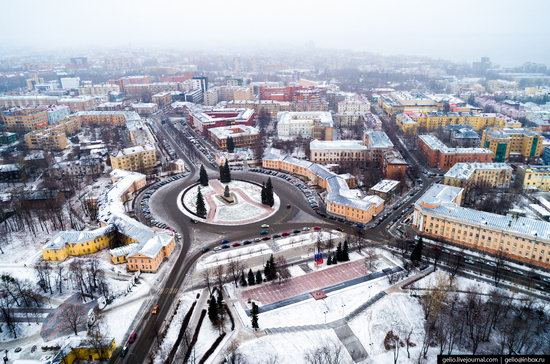 Lenin Monument. Instead of his usual peaked cap, Lenin holds a hat with ear flaps.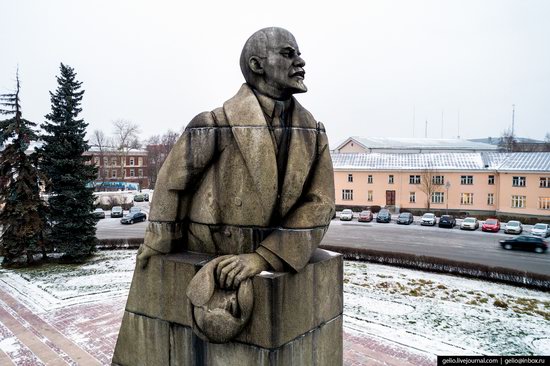 Karl Marx Avenue – one of the oldest streets of Petrozavodsk.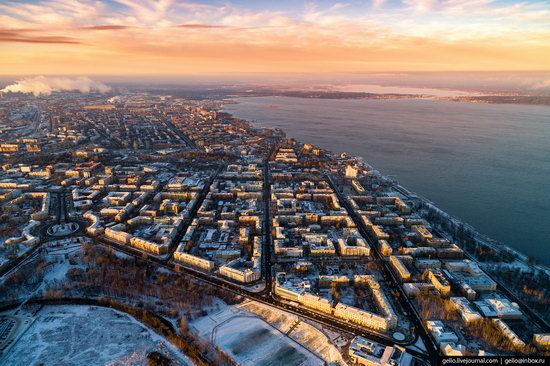 Central Post Office of Petrozavodsk.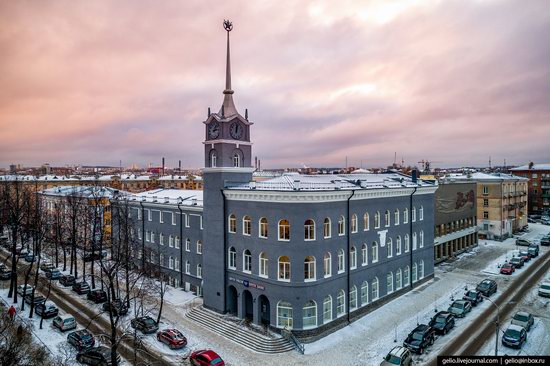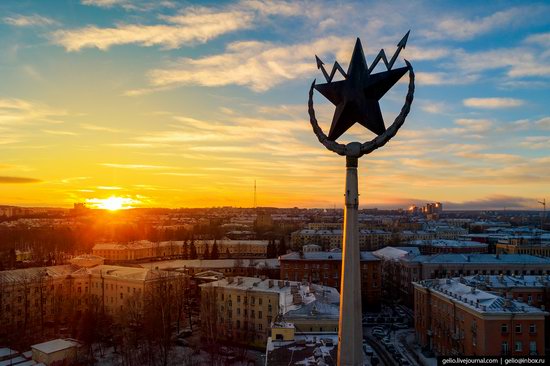 Musical Theater.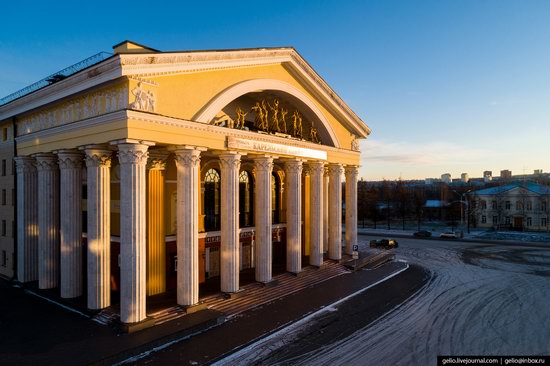 Kirov Square.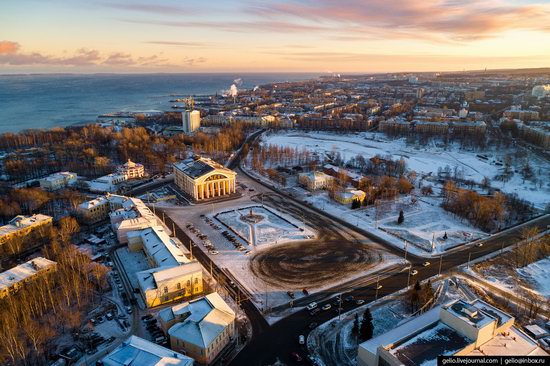 Night lights of Petrozavodsk.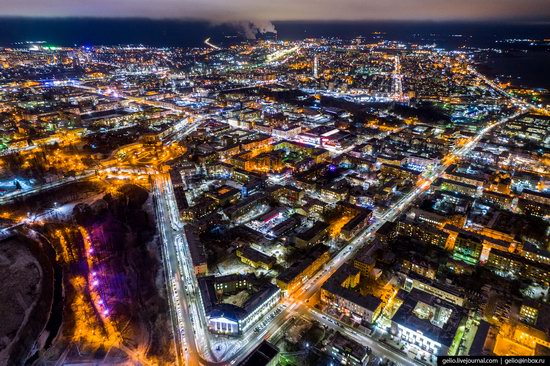 Corner of Dzerzhinsky Street and Karl Marx Avenue.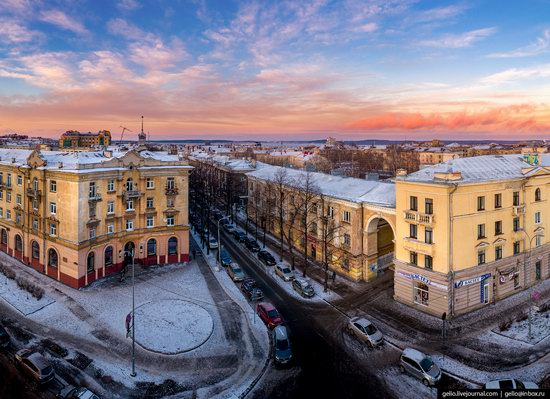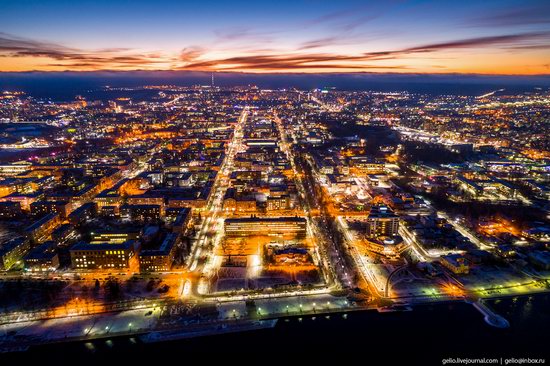 Onega Embankment on the shore of Lake Onega.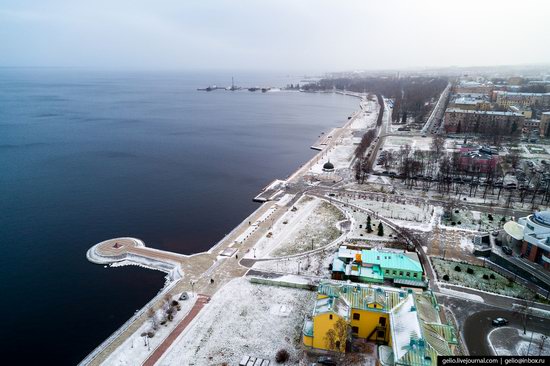 "Fishermen". This sculpture welded from metal pipes is a gift to Petrozavodsk from the friendly American port city of Duluth, Minnesota.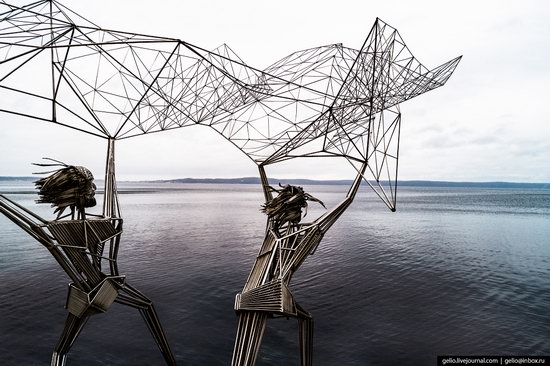 Hotel "Cosmos Petrozavodsk".
Pier of the Petrozavodsk Lake Station. From May to October, you can get to Kizhi Island from here.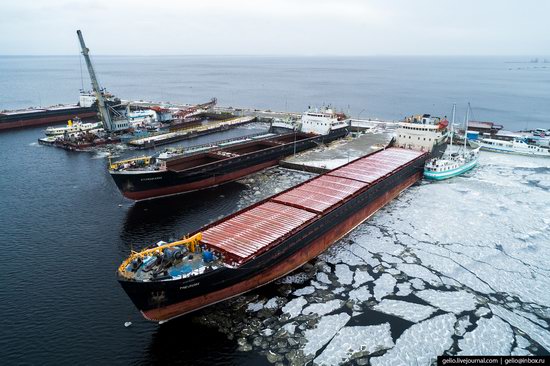 Catholic Church of Our Lady of Perpetual Help (1898-1904).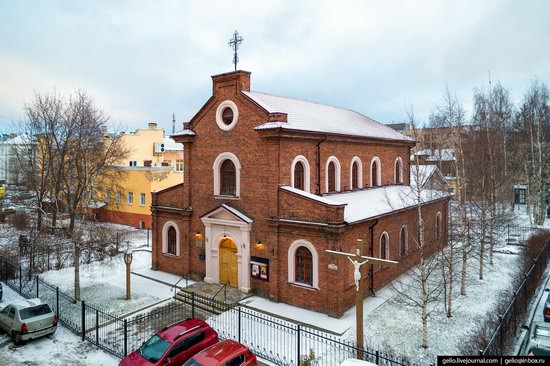 Golikovsky Park, in the center of which you can see the Alexander Nevsky Cathedral. Also there is a memorial dedicated to the victims of Chernobyl here.
Alexander Nevsky Cathedral (1826-1832) – the main church of Petrozavodsk and Karelia.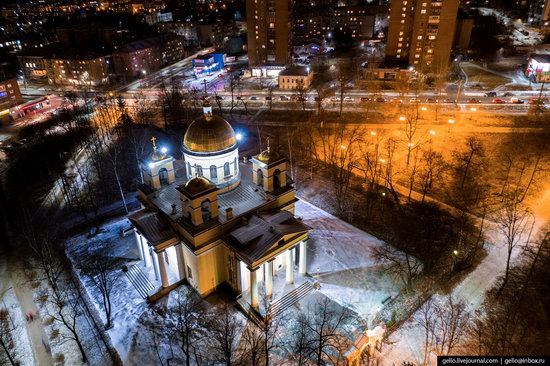 Stadium "Spartak".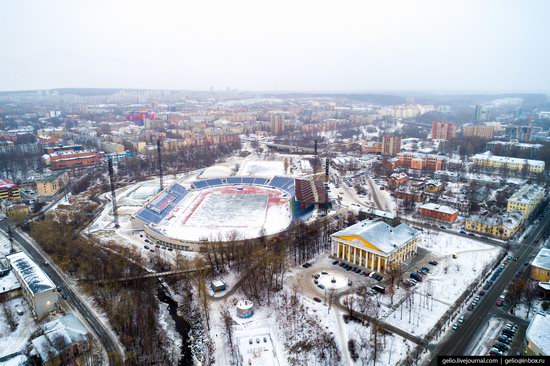 New apartment buildings.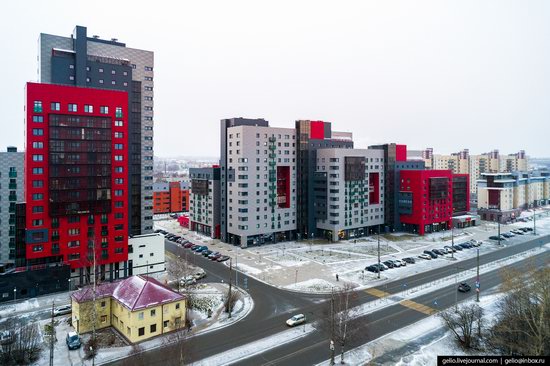 The cities of Petrozavodsk and St. Petersburg are of the same age, both founded in 1703, with a difference of several months.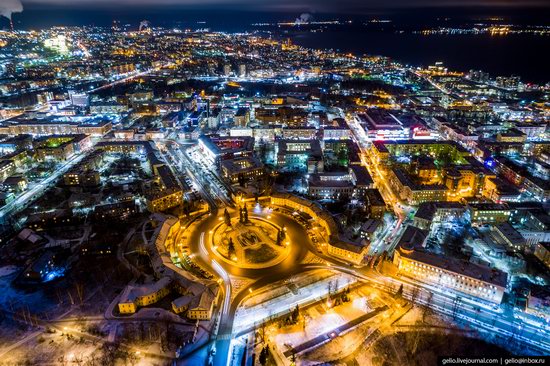 Tags: Karelia Republic · Petrozavodsk city
<< Salekhard – the view from above
No comments yet.