Kolomna, founded in 1177, is one of the oldest and most beautiful cities in the Moscow region located about 100 km south-east of Moscow.
One of the architectural landmarks of Kolomna is the Church of St. John the Apostle built in 1733-1756. In 1826-1846, a new five-tiered bell tower in the Empire style was built. Today, this 67 meters high bell tower still remains one of the tallest buildings in the city. Church of St. John the Apostle on Google Maps. Photos by: Vladimir Dar.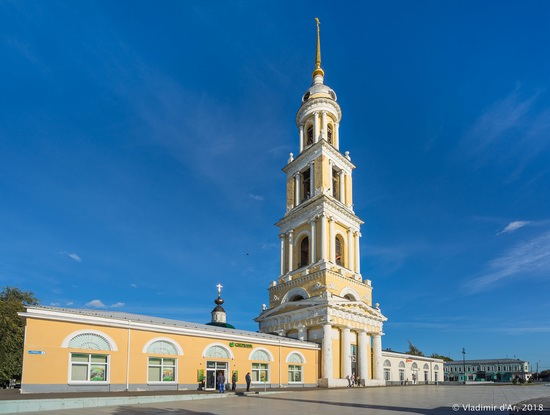 In 1865, shopping arcades were built around the church. In 1930, the church was closed by the Soviet authorities. In the 1960s, the arcades were rebuilt, the original design was preserved. In 1996, divine services were resumed in the church.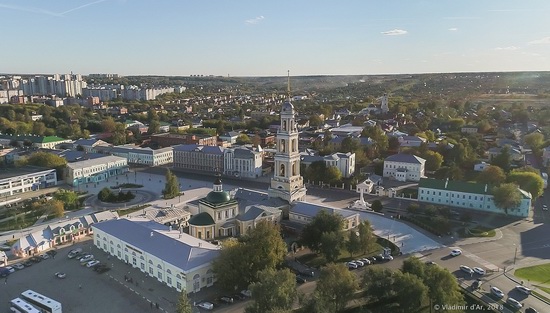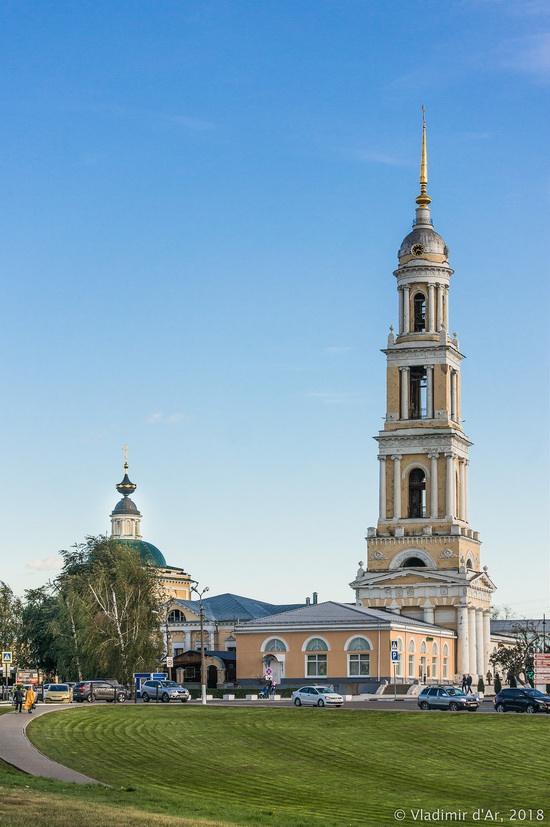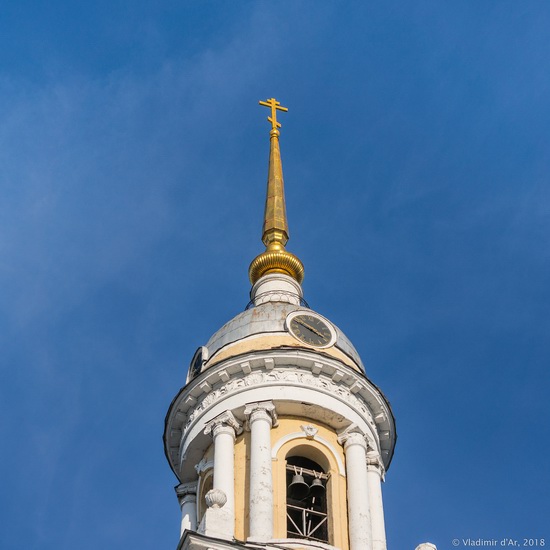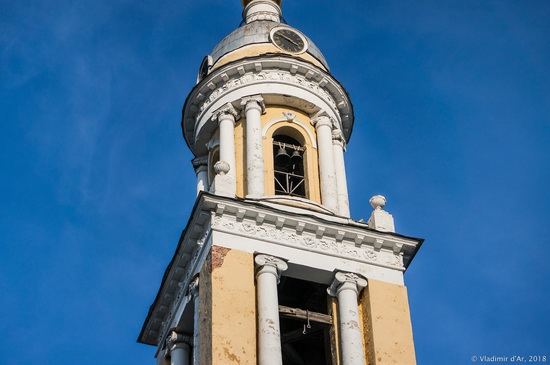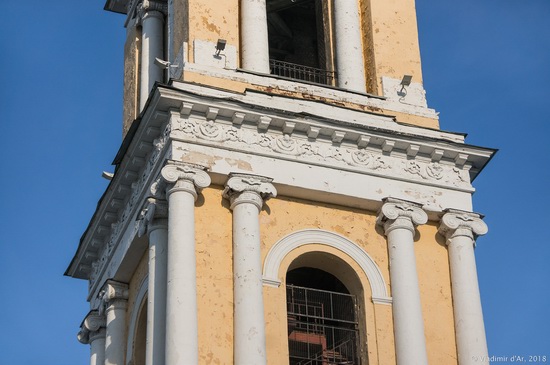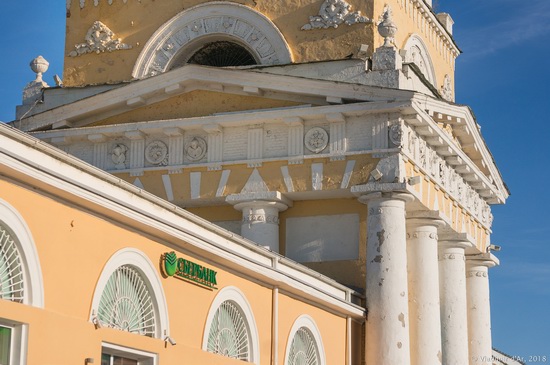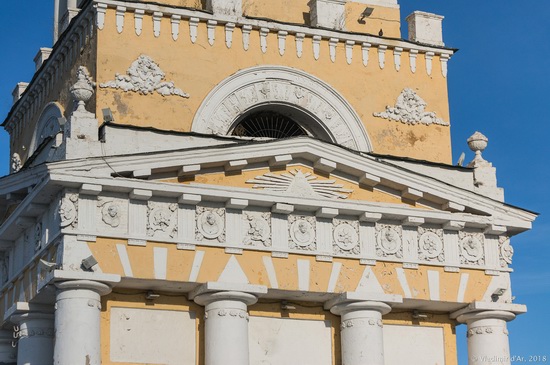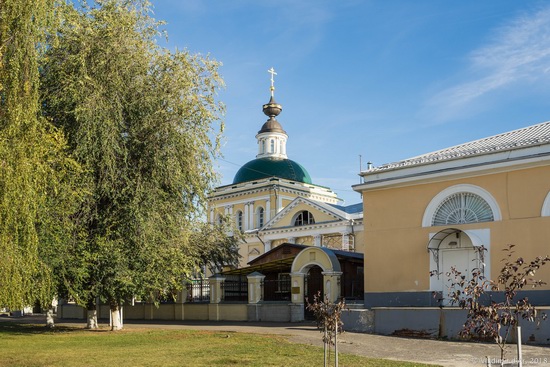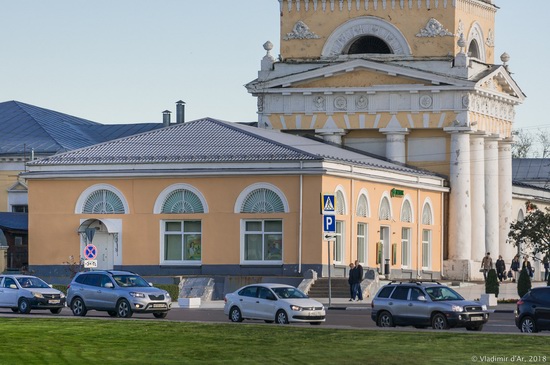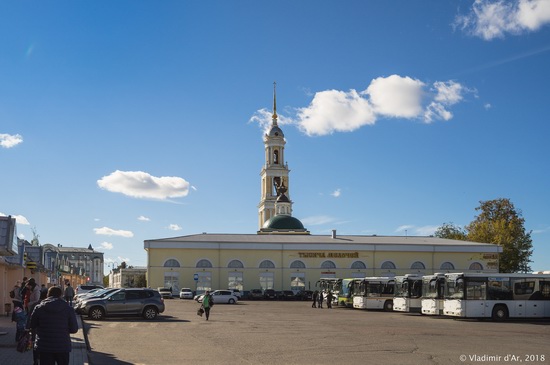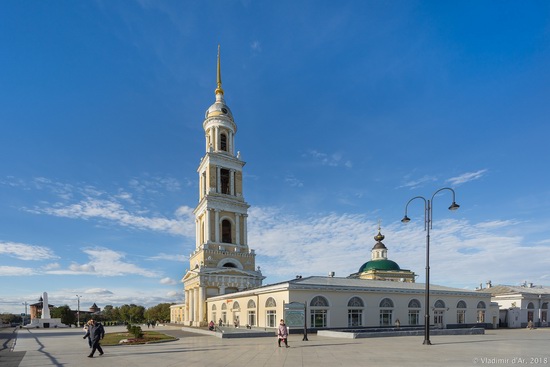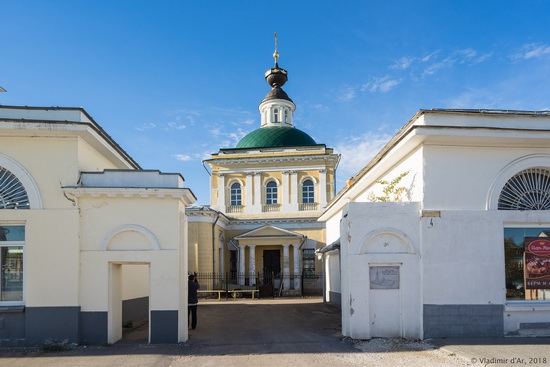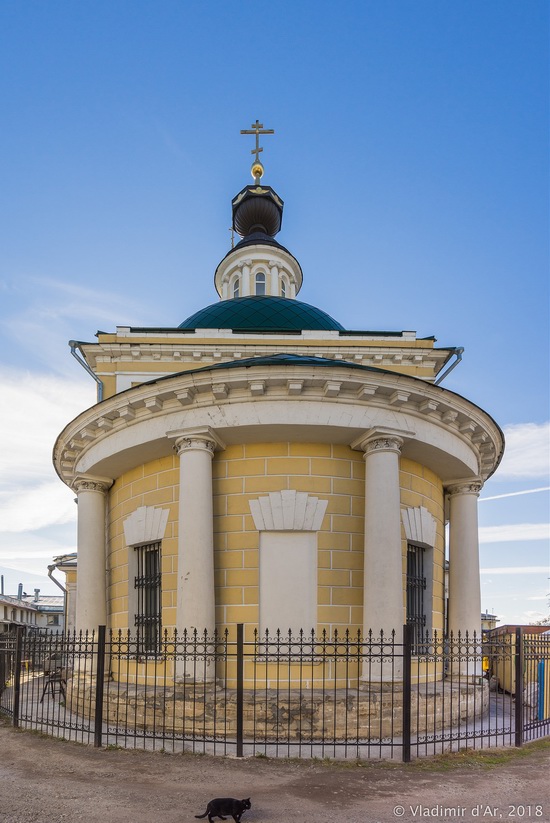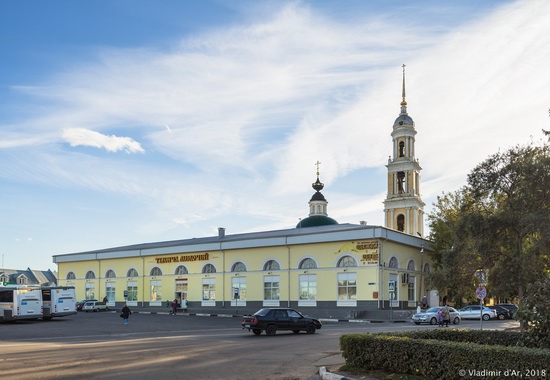 Tags: churches · Moscow city · Moskovskaya oblast
<< Chuya Highway – the Most Picturesque Road in Russia
No comments yet.