Omsk is one of the largest cities in Russia and the second largest city in Siberia after Novosibirsk. In 2015, the city's population was about 1.2 million people.
Omsk was founded at the confluence of the rivers Irtysh and Om in 1716. It was a fortress defending the southern border of the country. The main development of the city occurred in the 20th century. In 2016, Omsk celebrates its 300th anniversary. Photos by: Slava Stepanov.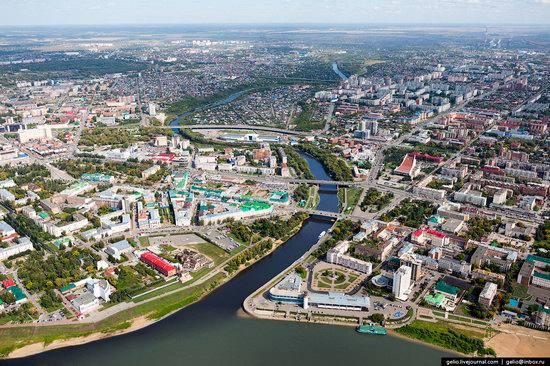 Before the collapse of the Soviet Union, Omsk was known as the "Garden City", "City of Youth" and "Science City." Today, Omsk is a major industrial center with companies of different industries, including aerospace and defense.
Sobornaya (Cathedral) Square – the main square of Omsk.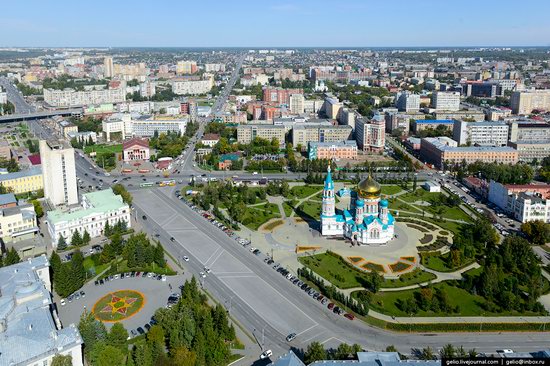 Assumption Cathedral – one of the most important architectural monuments in the city.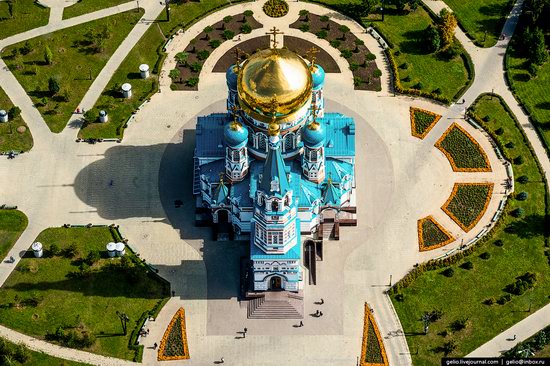 The Government of the Omsk region.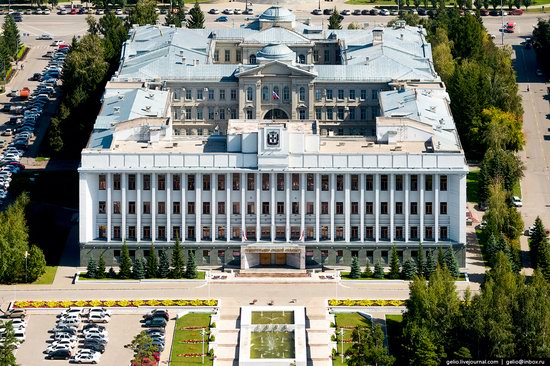 Tarsky Gates of the Omsk Fortress and Pervomaisky Public Garden.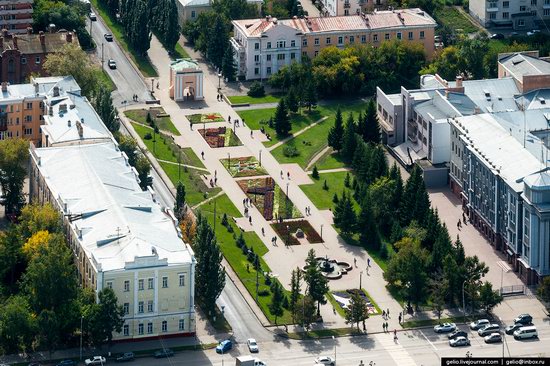 Lenina Street – the central street of Omsk.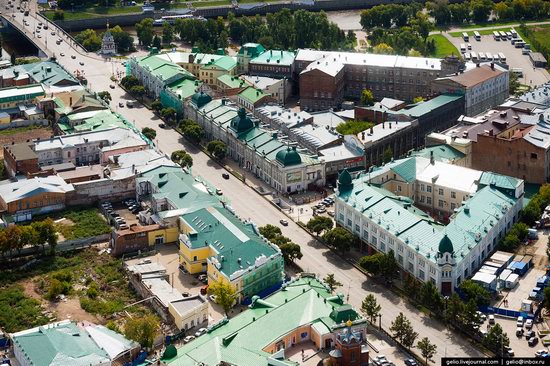 Omsk Musical Theater – one of the symbols of the city.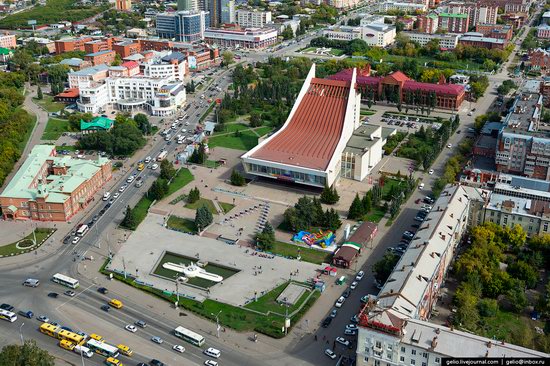 Yubileyny Bridge over the Om and Vrubel Public Garden.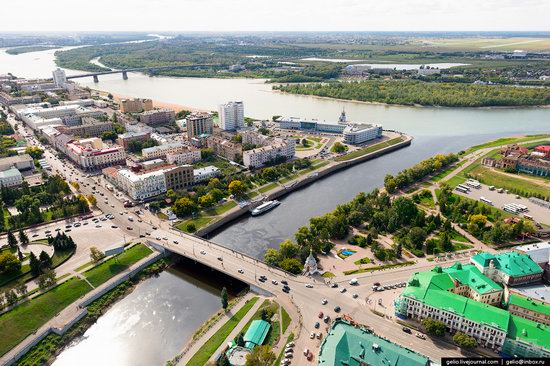 Theater Public Garden.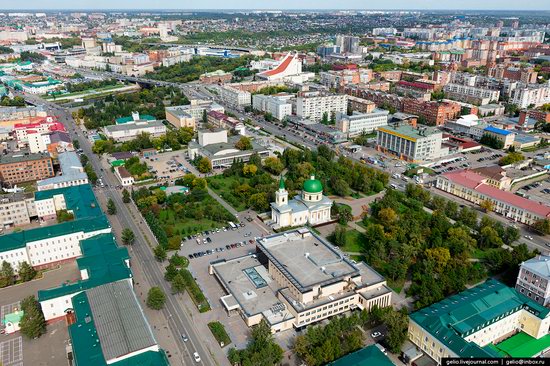 St. Nicholas Cossack Cathedral (1833) – the oldest church in Omsk.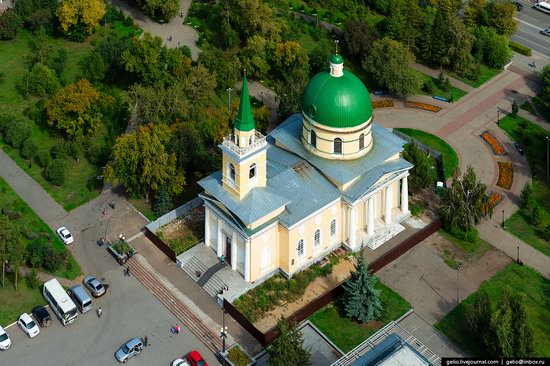 Omsk Cadet Corps.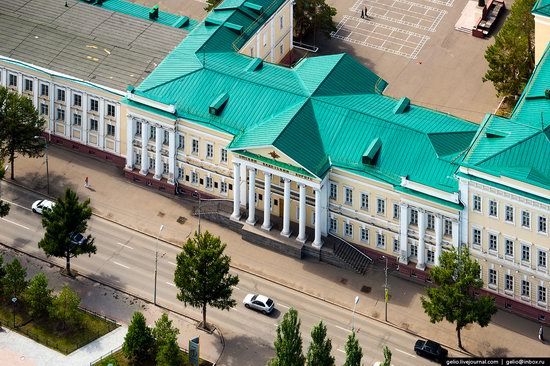 Omsk Railway Station.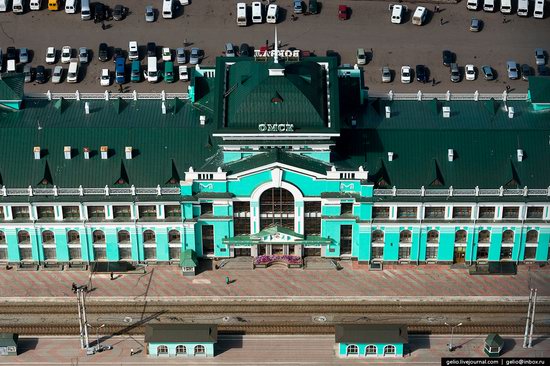 Memorial complex "Glory to Heroes" on Pobedy (Victory) Boulevard.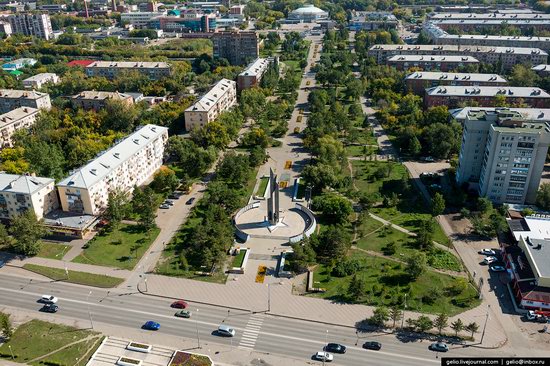 Putilova Street.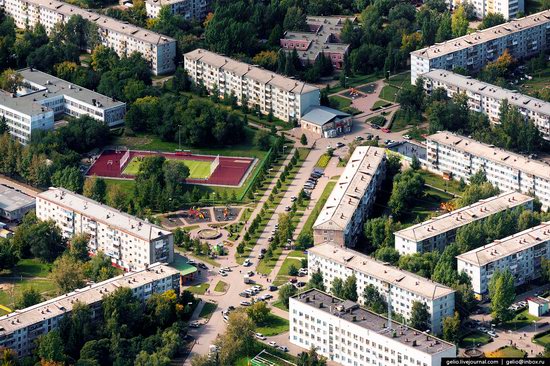 Cathedral of the Nativity (1999) – the first church built on the left bank of the Irtysh River.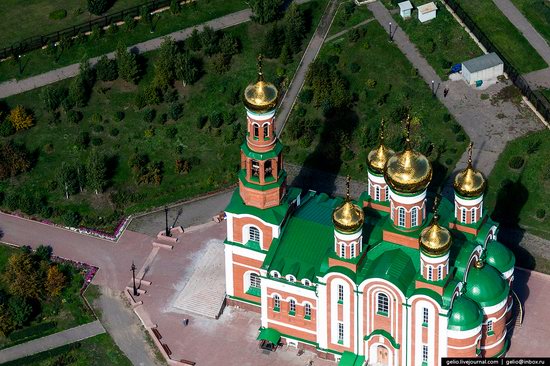 Monument to the people of Omsk who made significant contribution to space exploration – the rocket "Kosmos-3M".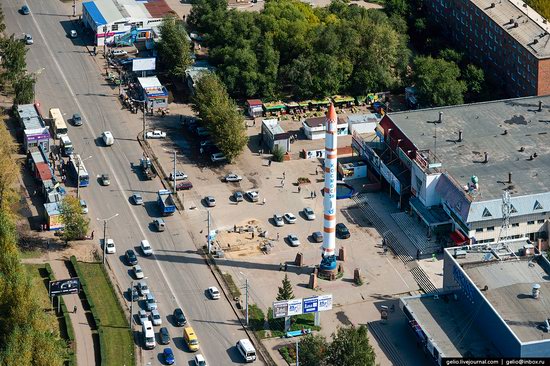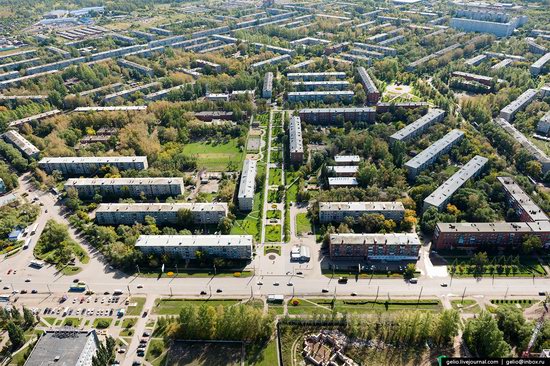 Memorial to soldiers from Siberia killed in World War II.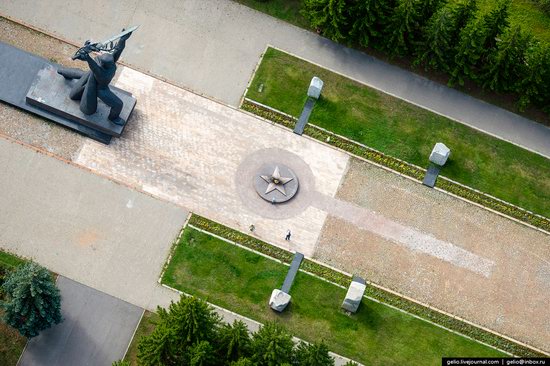 Park "Green Island".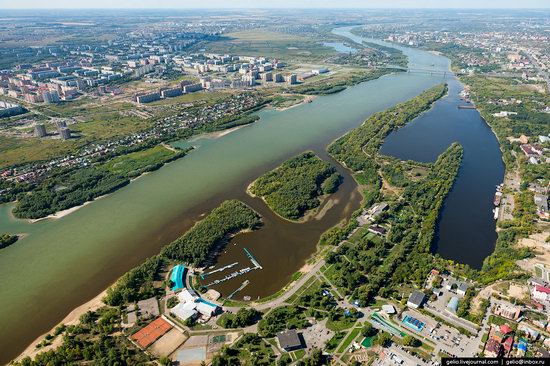 Omsk Refinery – one of Russia's largest oil refineries.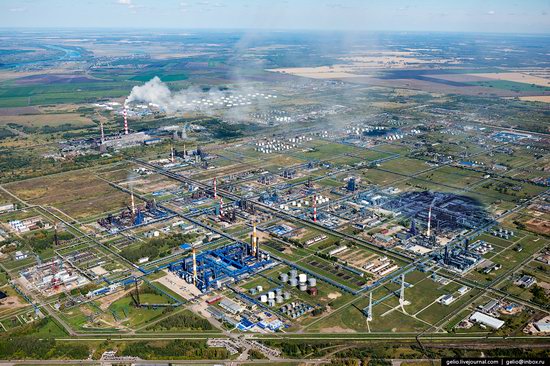 Heating Plant #5 – the largest power plant in Omsk and one of the largest in Siberia. It provides more than 50% of electricity production in the city.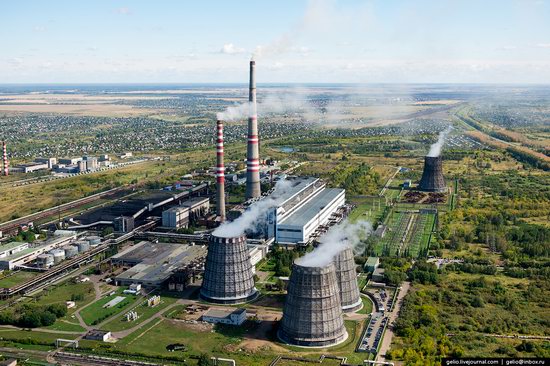 Apartment buildings known as "khrushchevki" on Marx Avenue.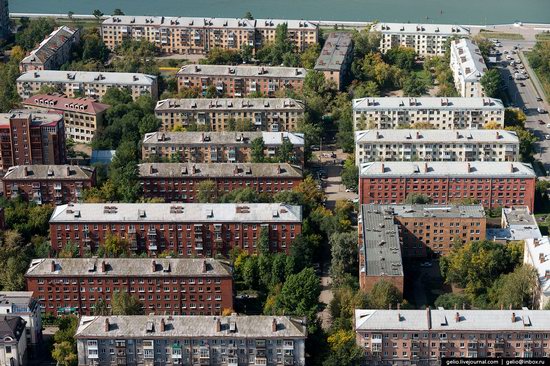 Movie theater "Mayakovsky".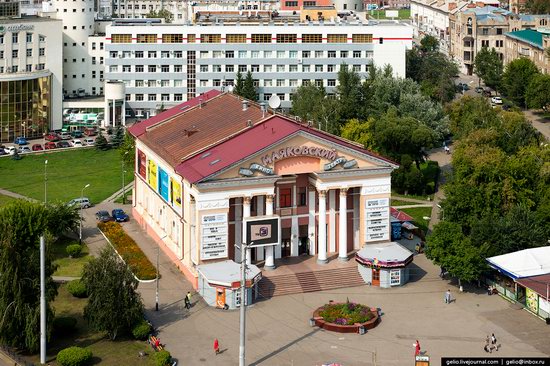 Fire Tower (1915).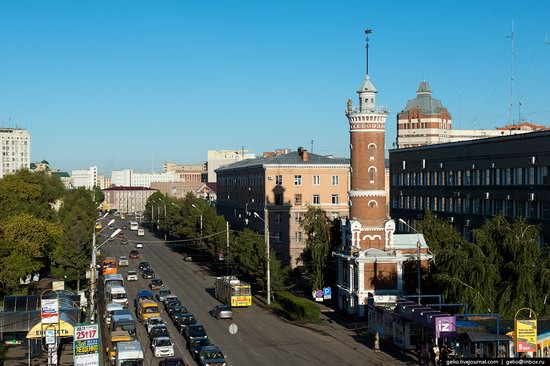 Omsk State Academic Theater – one of the oldest theaters in Siberia founded in 1874.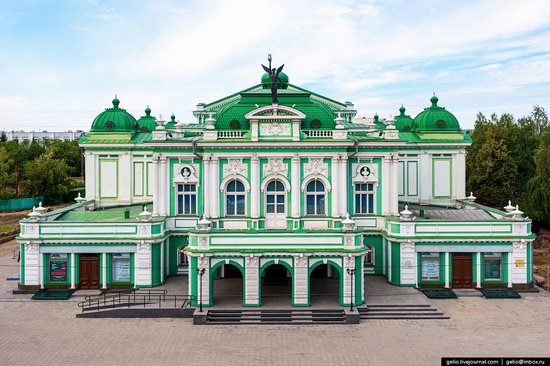 The building of the Russian-American Rubber Manufactory "Triangle".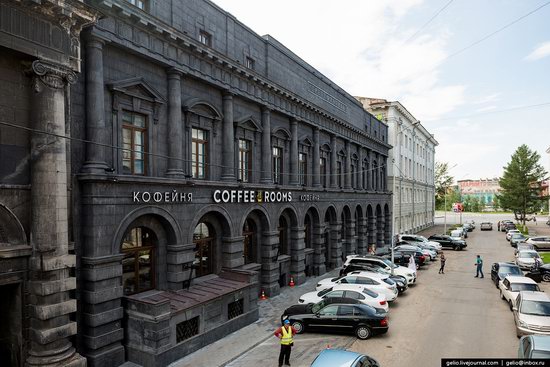 Omsk City Council.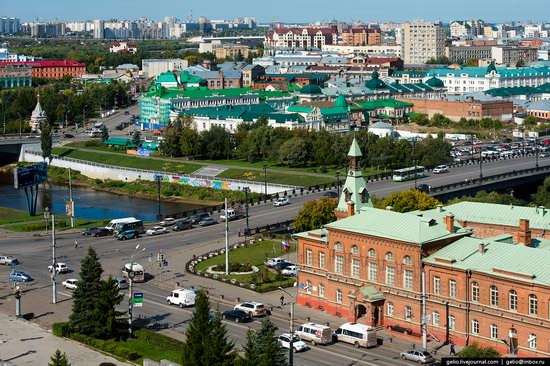 "House with a spire" – a Stalin-era building at the intersection of Karl Marx Avenue and Maslennikova Street.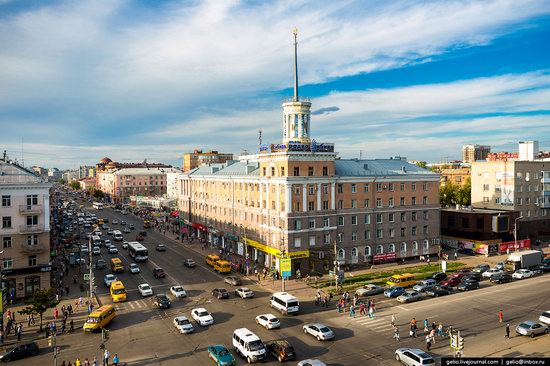 Cathedral of the Exaltation of the Holy Cross (1870).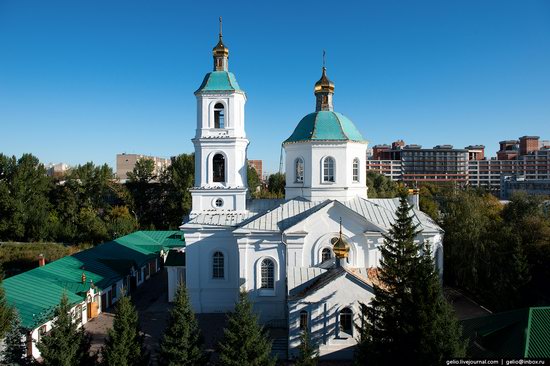 Siberian Great Mosque – the largest mosque in Omsk.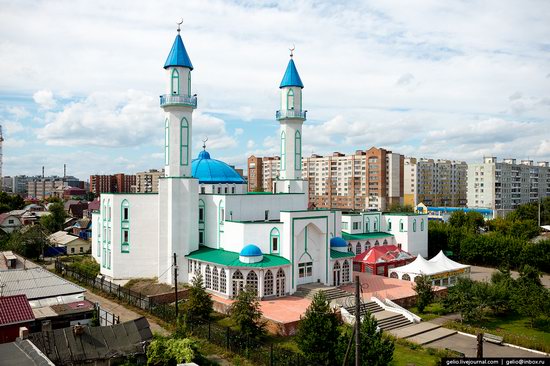 Marshal Zhukov Street and "Saken Towers".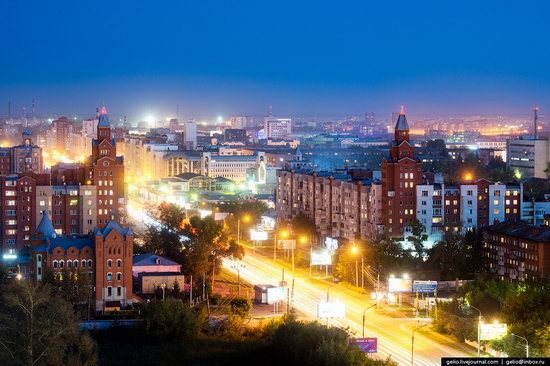 Tags: Omsk city
<< Amber Museum in Kaliningrad
No comments yet.