According to the legend Russian hussar colonel Vladimir Khrapovitsky had a bet with his friends that he would build a castle comparable to Louvre (Paris, France) with the park better than the Park of Versailles.
The colonel was a successful merchant and had all the resources to win the bet. The castle was built by Moscow architect P.S.Boytsov.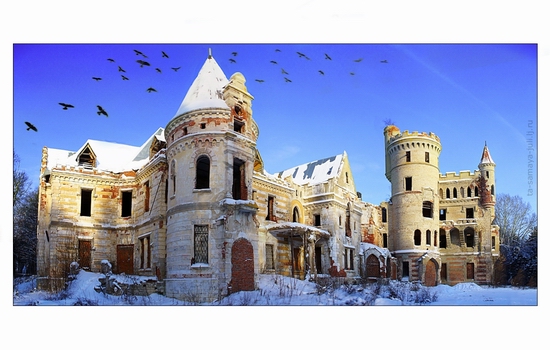 During the Soviet times there was a technical secondary school here. After several fires the building was abandoned.
The castle is still one of the most beautiful places of Vladimir oblast. The following photos were captured by ta-samaya-juli (all photos are clickable).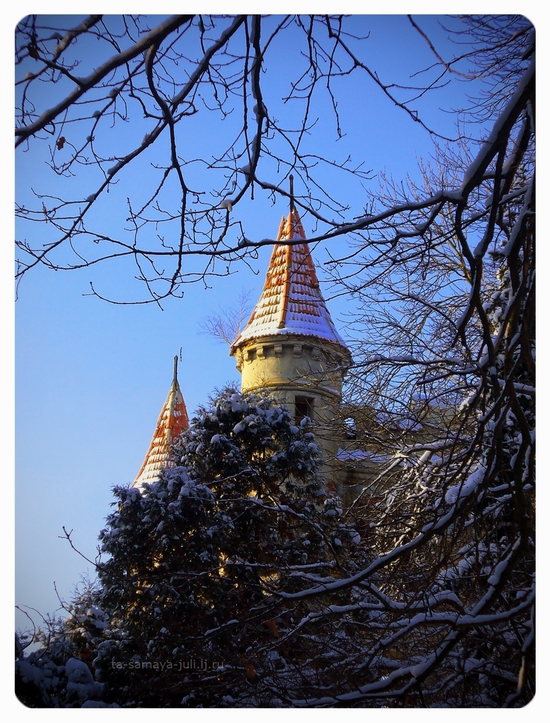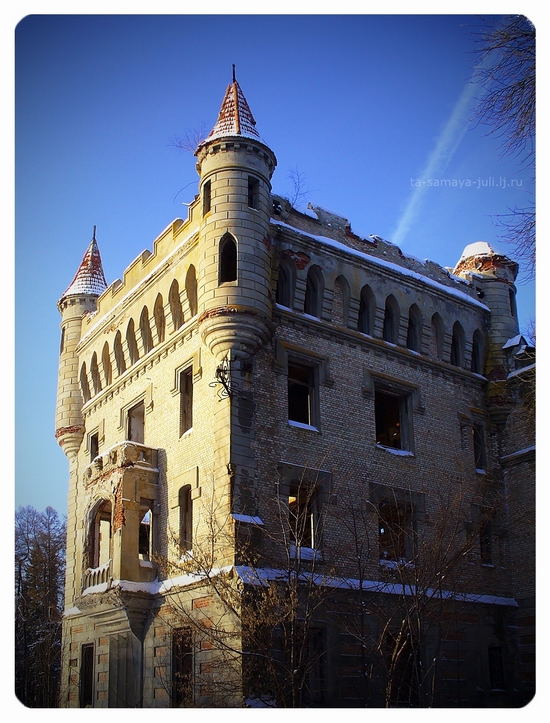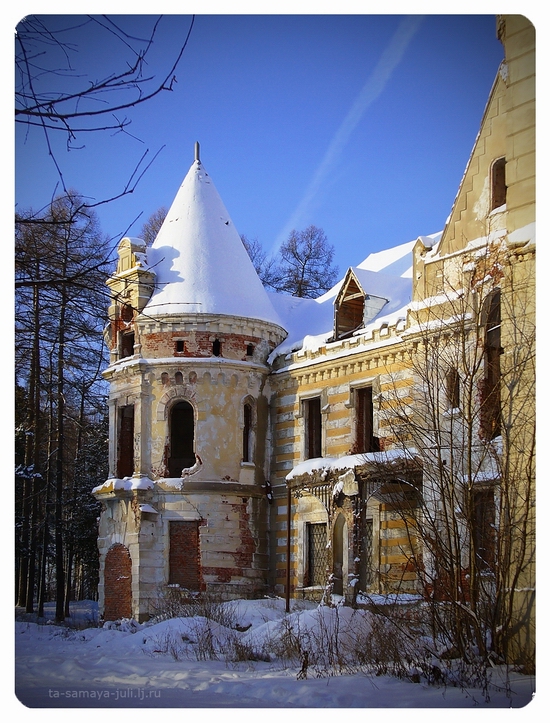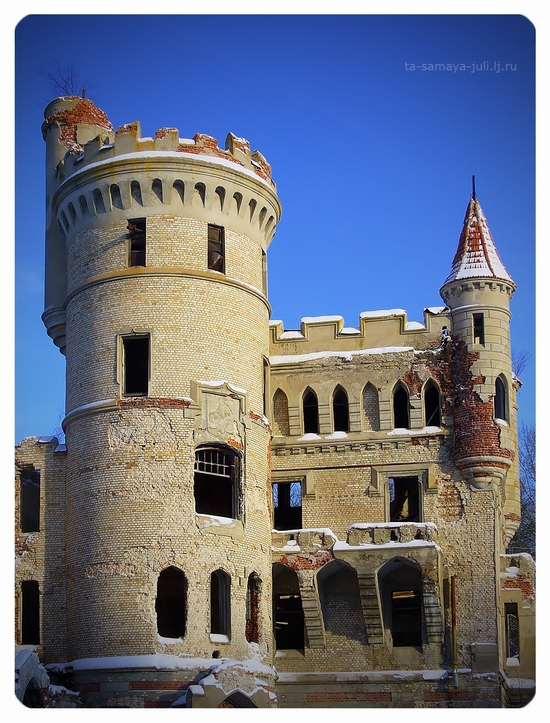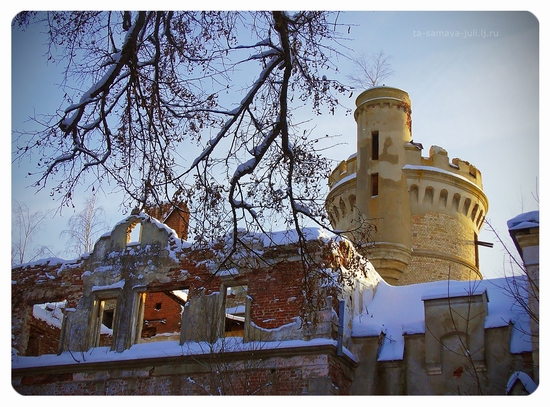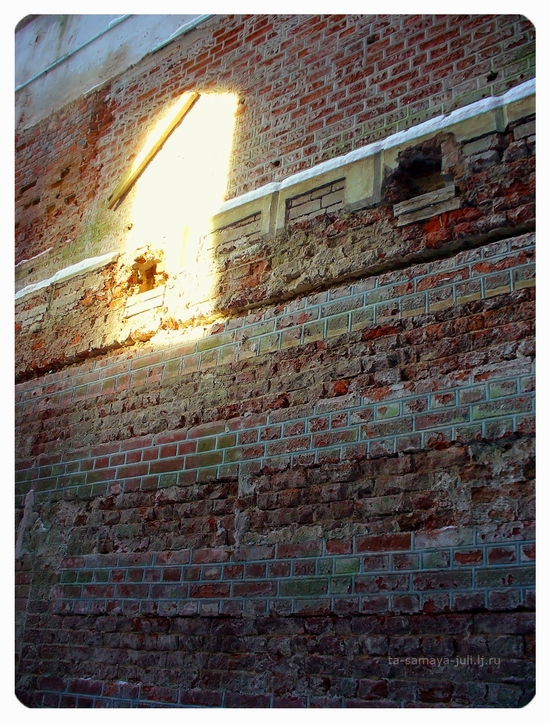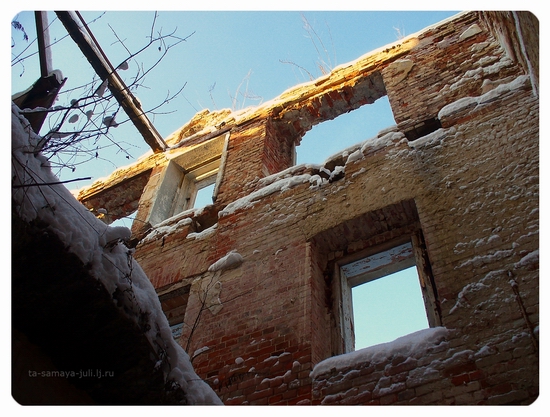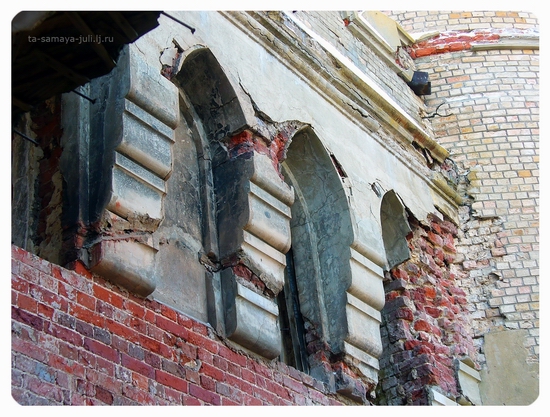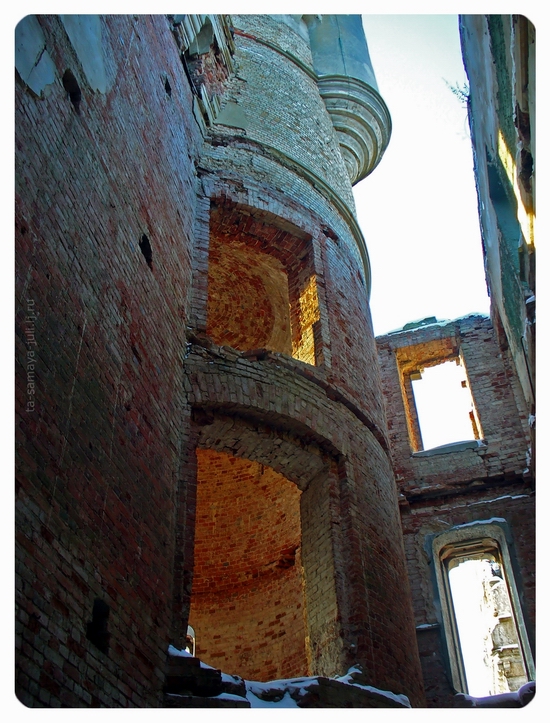 The original view of the mansion during the times of Russian Empire.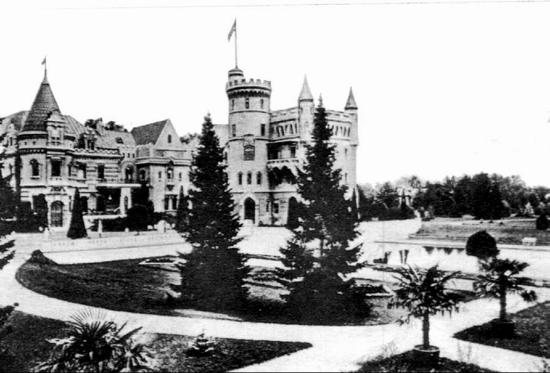 Tags: Abandoned · mansion · Vladimir oblast
<< Wonderful Russia music video
2 comments