Naryan-Mar (meaning "Red town" in the Nenets language) is a town in Russia with a population of about 25 thousand people, the administrative center and the only town in the Nenets Autonomous Okrug.
It is located in the Arctic Circle, in the lower reaches of the Pechora River, 110 km from the Barents Sea. The distance from Moscow to Naryan-Mar is about 1,500 km, from Arkhangelsk – 660 km. The nearest railway station – Usinsk – is located at a distance of 350 km. Photos by: Slava Stepanov.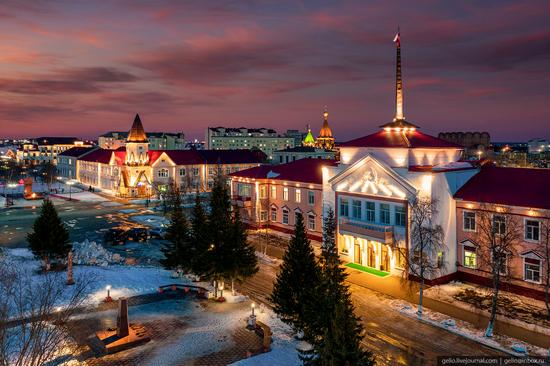 Initially, Naryan-Mar was built as a port for shipping of coal from the Pechora coal basin. Today, its economy is based on oil production, oil refining and natural gas production. Geological exploration of tundra and shelf deposits is also of great importance for the local economy.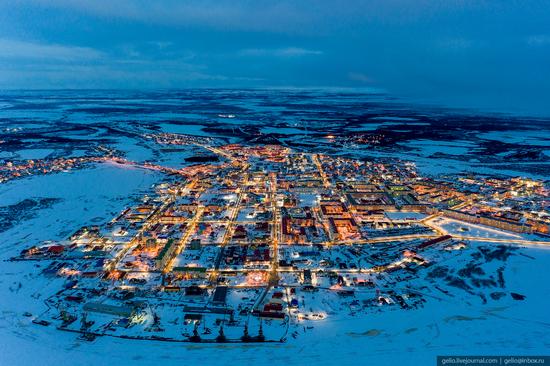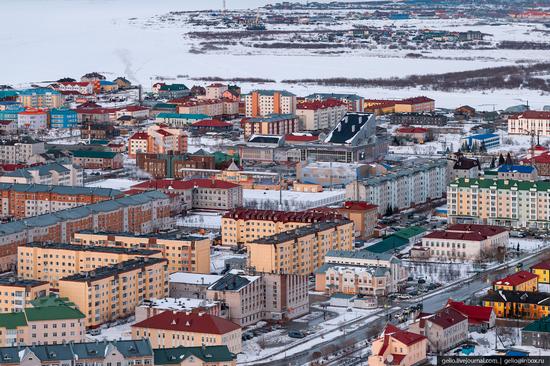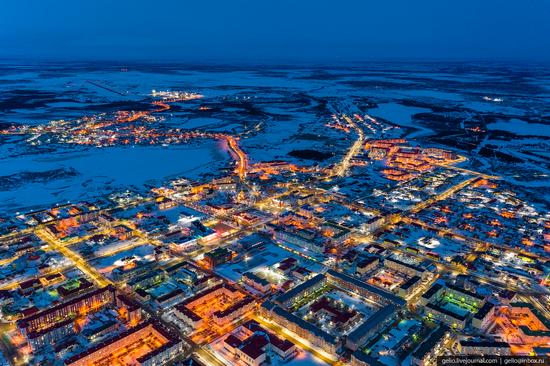 The building of the post office is the main architectural attraction of Naryan-Mar.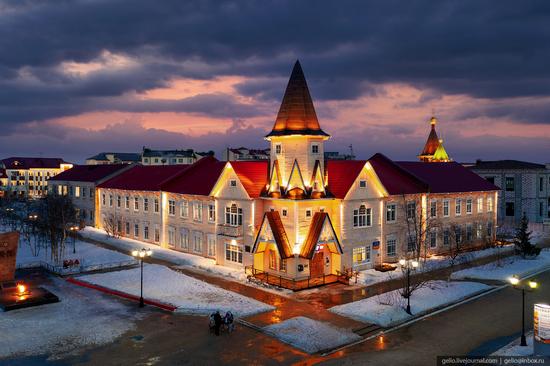 Marad' Sei Square. Translated from the Nenets language, it means "Heart of the town". The building in the foreground is the Palace of Culture "Arktika".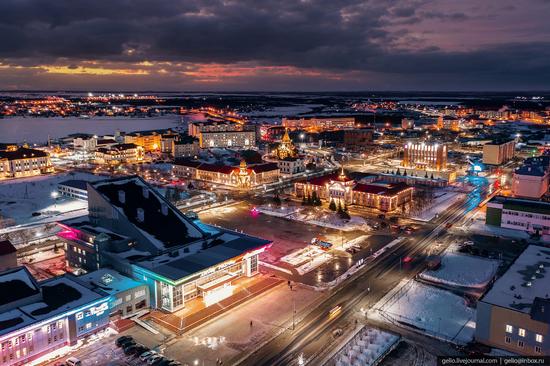 The building of the administration of the Nenets Autonomous Okrug. This two-storey wooden building "The House of Soviets", built in 1940, is an architectural monument of regional importance.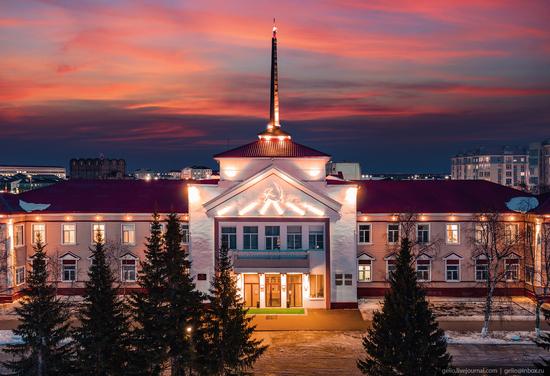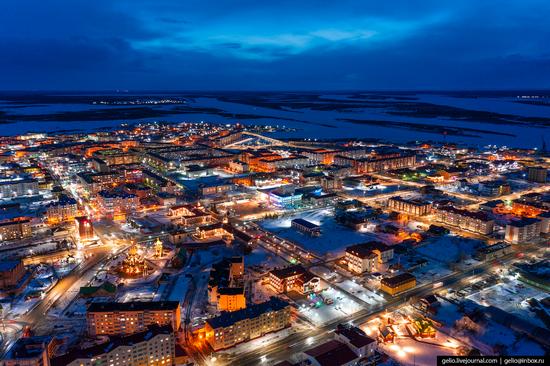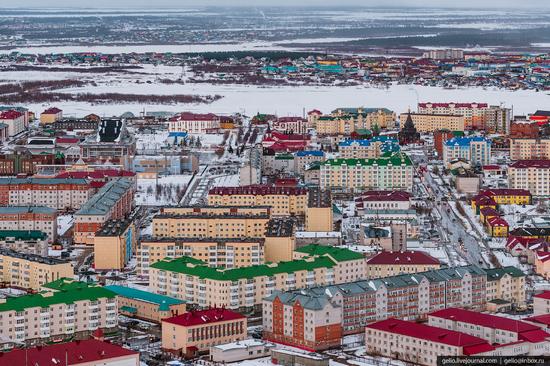 The Epiphany Cathedral – an example of wooden architecture of the Russian North of the 17th-18th centuries. The height of the cathedral is 35 m, which makes it the tallest building in Naryan-Mar.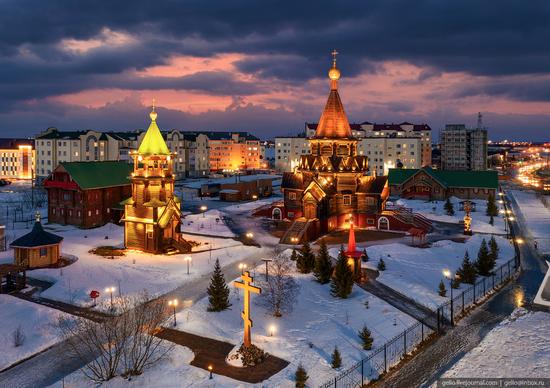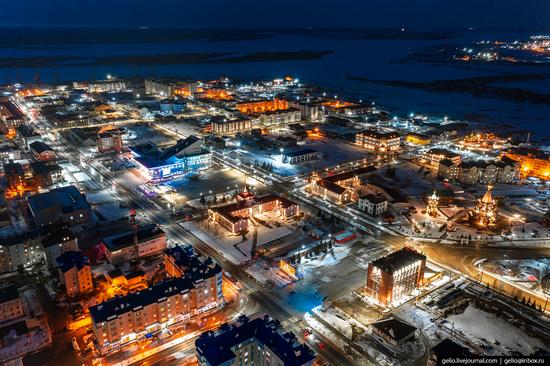 Administration of Naryan-Mar.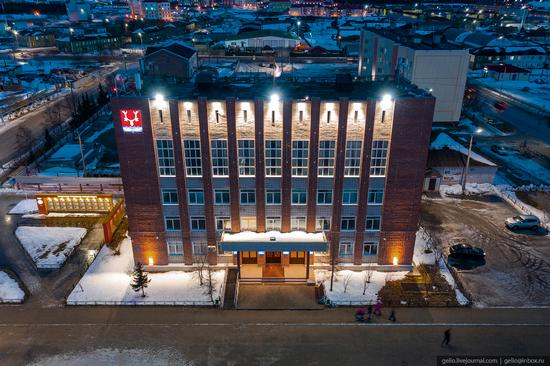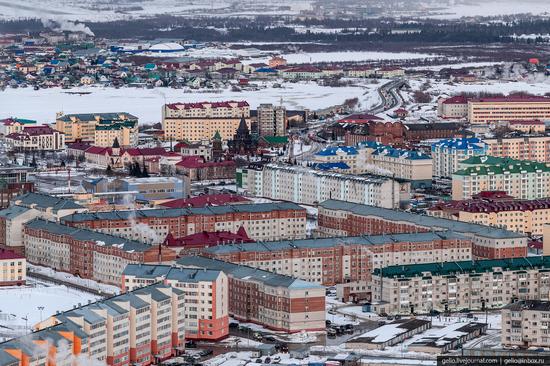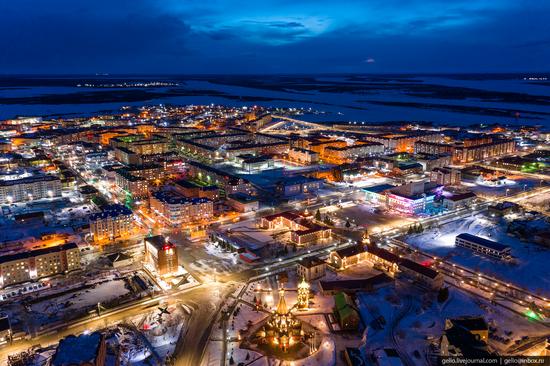 Church of St. Nicholas the Wonderworker and Chapel of Archpriest Avvakum.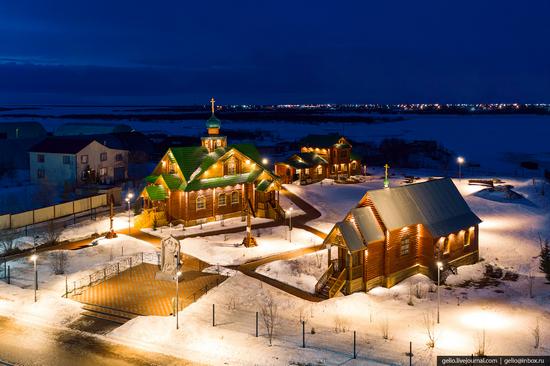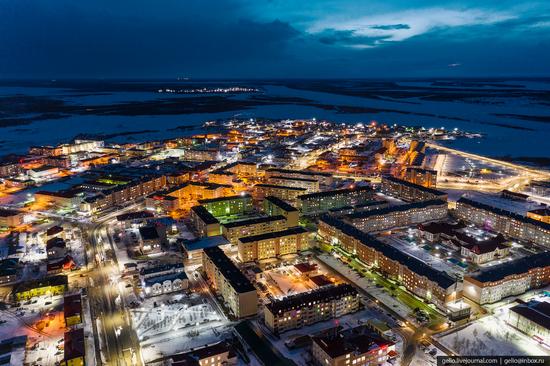 The airport of Naryan-Mar. Aviation remains the main way to get to Naryan-Mar. There are regular flights from this airport to Moscow, St. Petersburg, Arkhangelsk, Kirov, Syktyvkar, Usinsk, as well as local flights.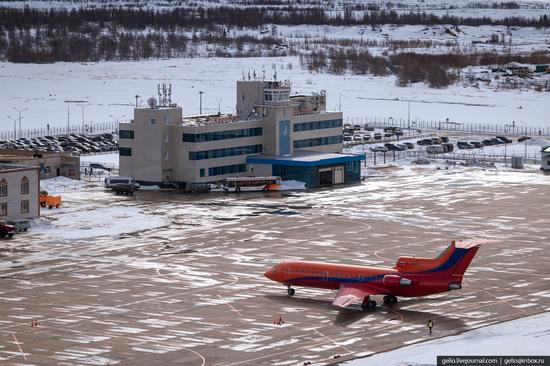 The sea trade port of Naryan-Mar. Navigation in the port lasts 4 – 5 months, from mid-June to October.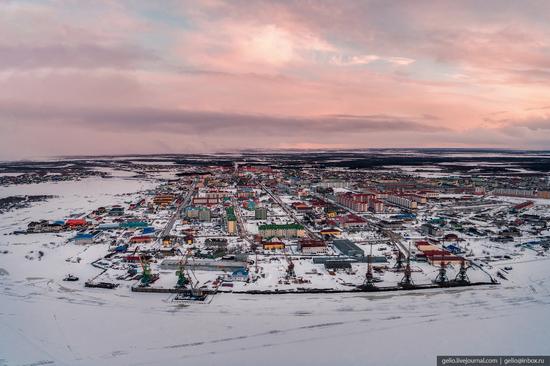 Secondary school #3 on the territory of the Aviators micro-district.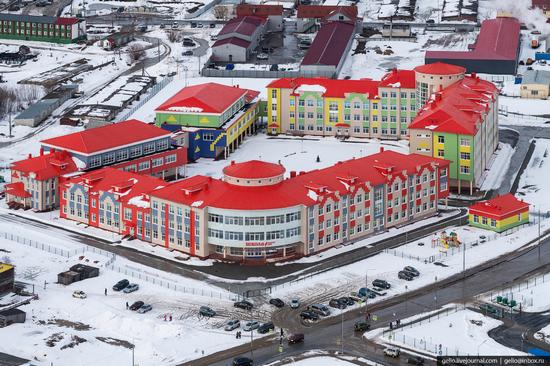 Kindergarten "Semitsvetik".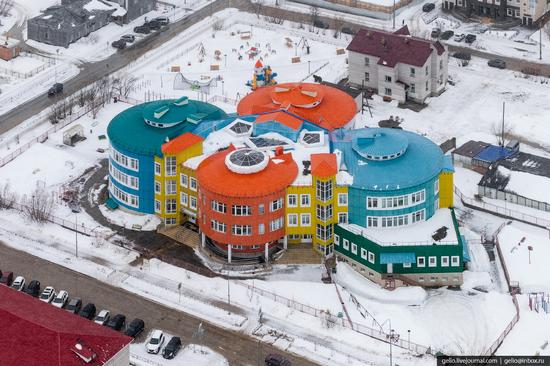 Micro-district "Rybokombinat".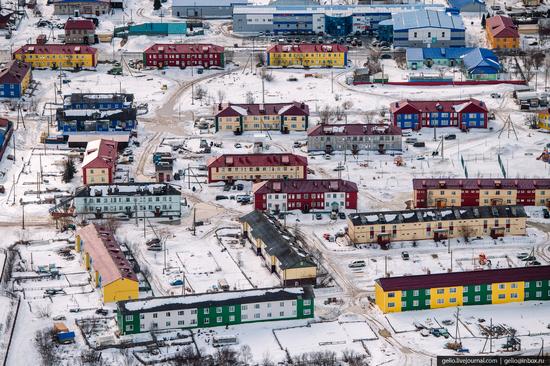 The polar night in Naryan-Mar lasts about 2 weeks (December 14-29). And after about six months, on May 29, a polar day comes, when the sun does not set.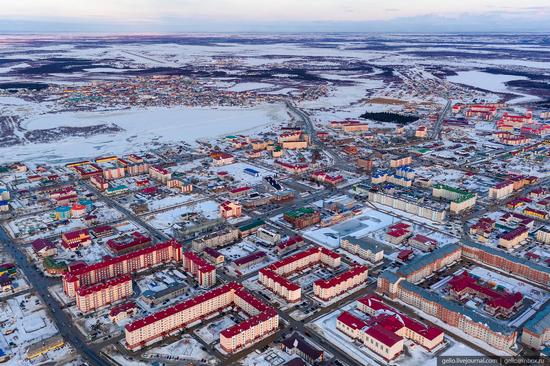 Tags: Naryan-Mar city · Nenets okrug
<< Snowy winter on Kizhi Island
No comments yet.