Prirazlomnoye oil field, located about 60 km from the coast on the shelf of the Pechora Sea, was opened in 1989. The sea depth in the area of the field is 19-20 meters.
Today, thanks to technological advances, oil production is conducted here with the help of the world's first stationary Arctic oil platform called "Prirazlomnaya", 320 km north-east of Naryan-Mar (the Nenets Autonomous District). Photos by: Alexander Cheban.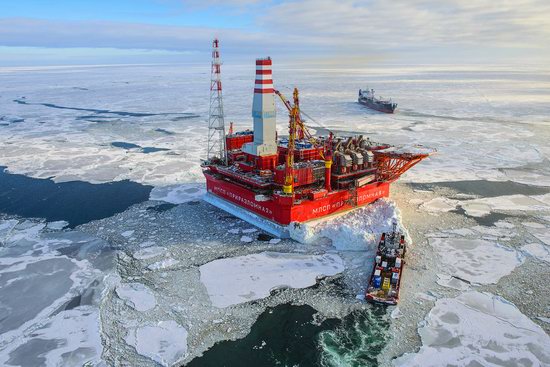 The length and width of the platform – 126 meters, the height – 141 meters, the number of employees – more than 200 people.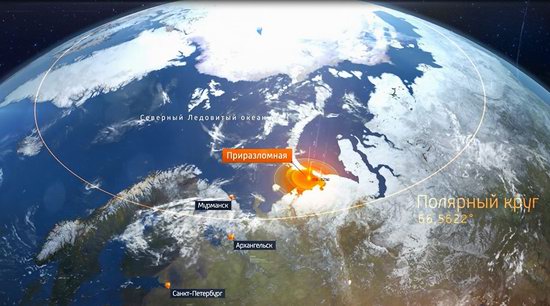 To manage the production and delivery of personnel and cargo, a developed coastal infrastructure was created: a supply base in Murmansk and a storage terminal on Varandey Island.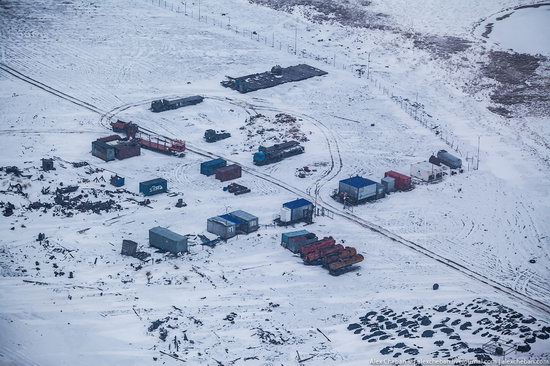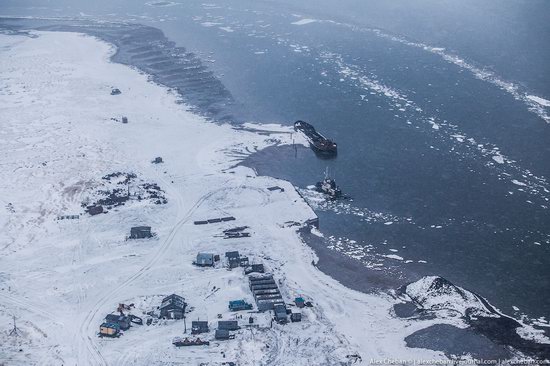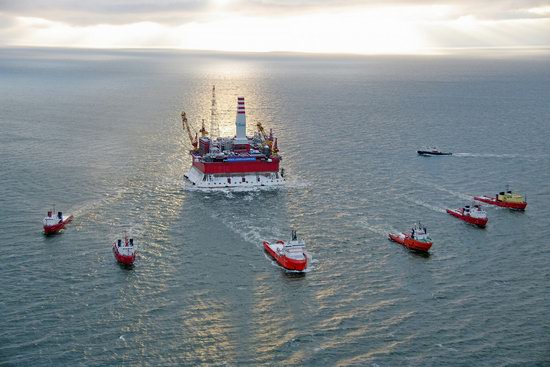 Oil produced by Prirazlomnaya is called ARCO – from the initial letters of the words "Arctic" and "Oil".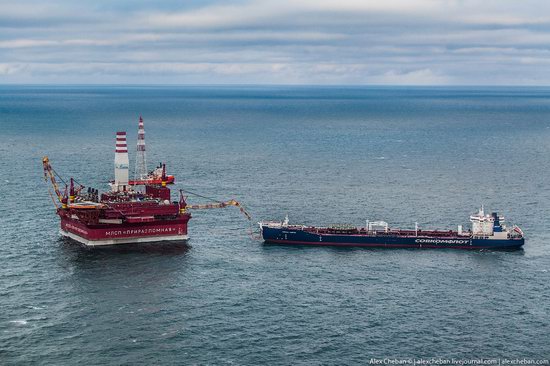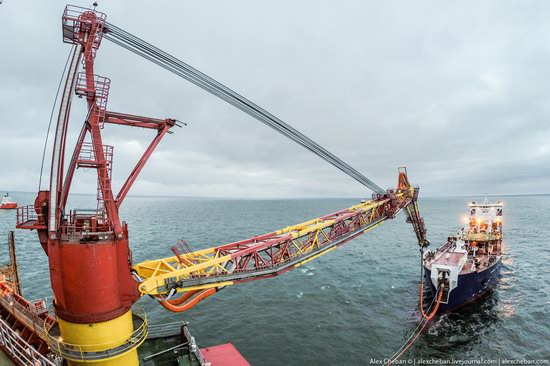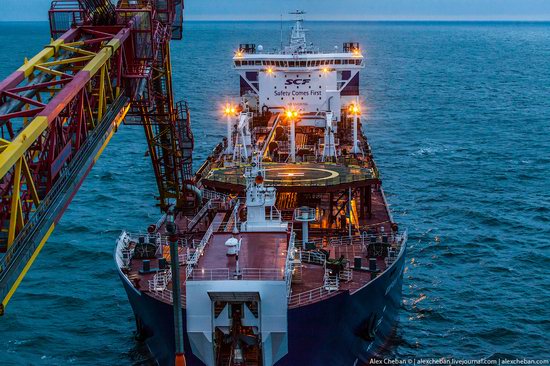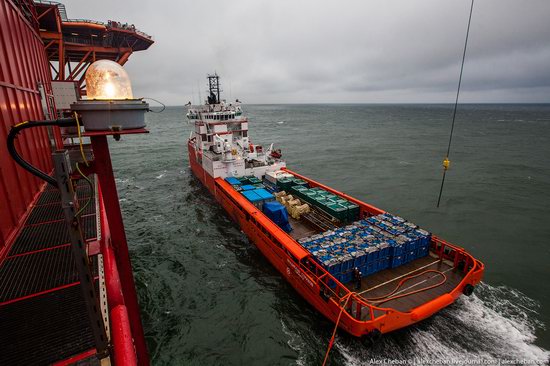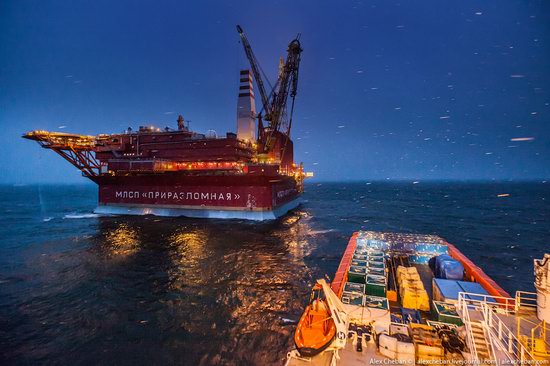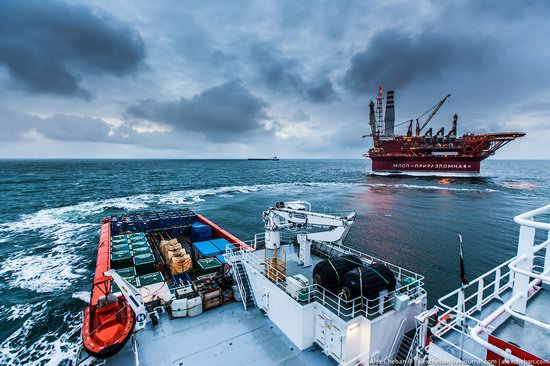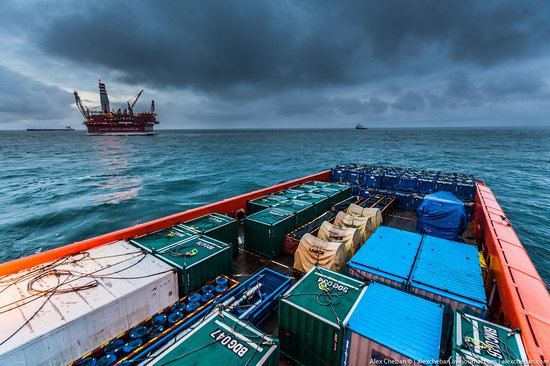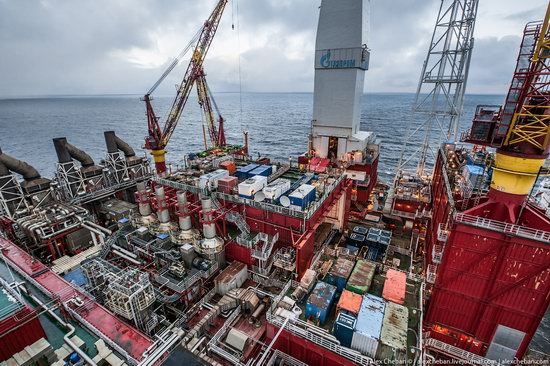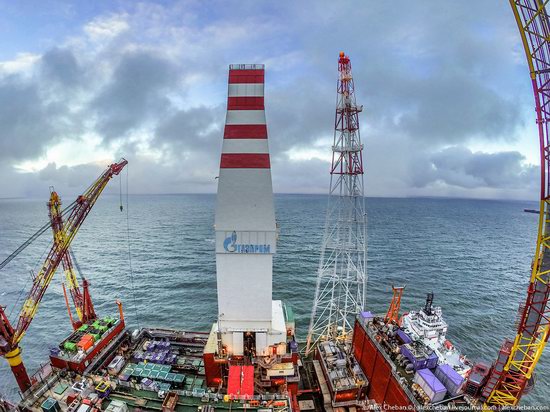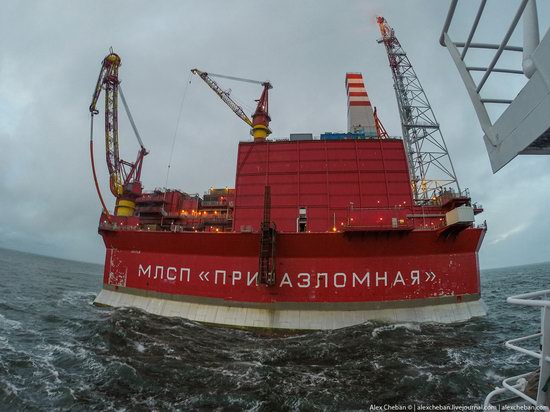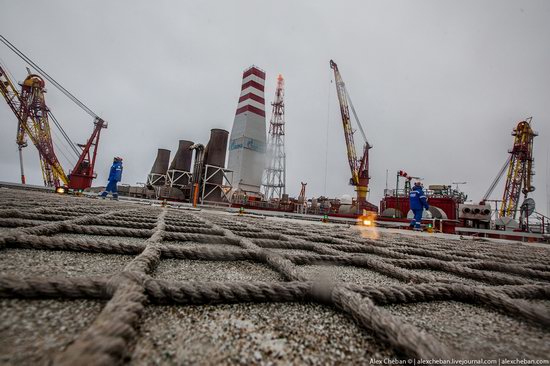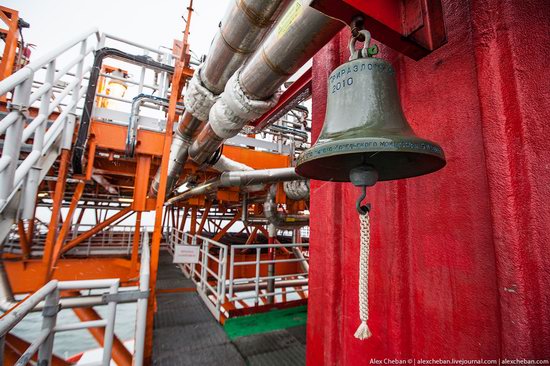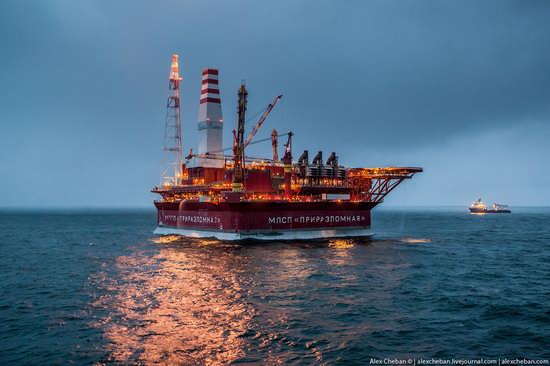 Prirazlomnaya platform is surrounded by ice from November to May.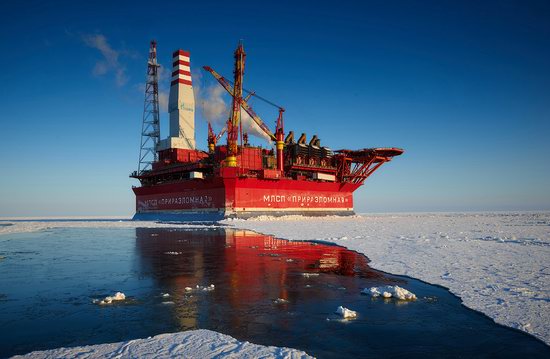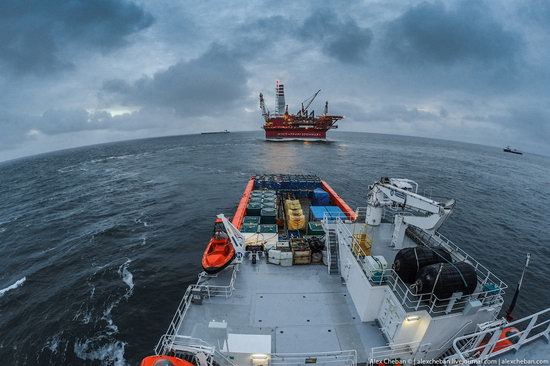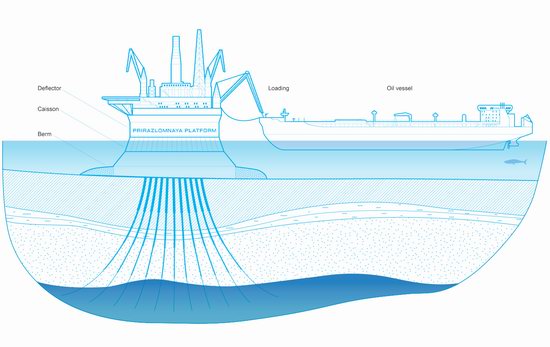 Tags: Nenets okrug
<< Official Look of Host Cities of World Cup 2018 in Russia
No comments yet.