Anadyr, the administrative center of the Chukotka Autonomous Okrug, is a port city with a population of about 15 thousand people located in the extreme north-east of Russia in the permafrost zone.
Today, a fish processing plant and energy enterprises are operating in the city. Gold and coal are being mined in its vicinity. Reindeer husbandry, fishing, and hunting are also developed. Photos by: Slava Stepanov.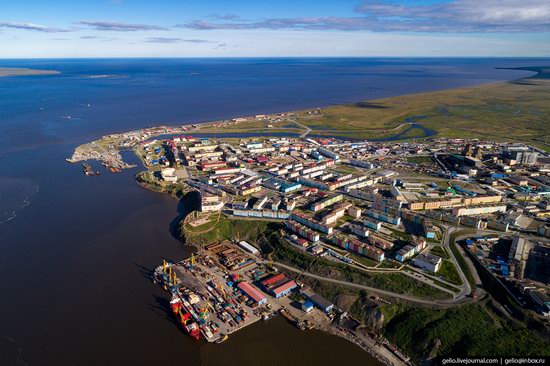 The average July temperature is only +11 degrees Celsius. At the same time, winters are not extremely cold due to the proximity to the sea – around minus 22 degrees Celsius.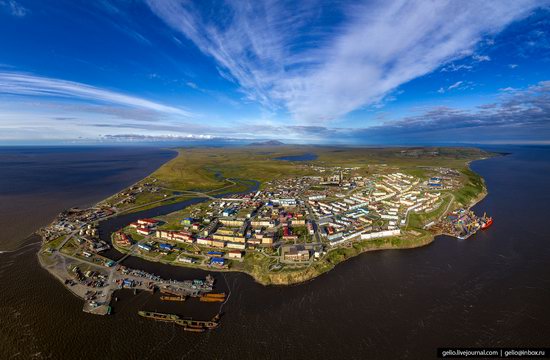 Otke Street – the main street of Anadyr.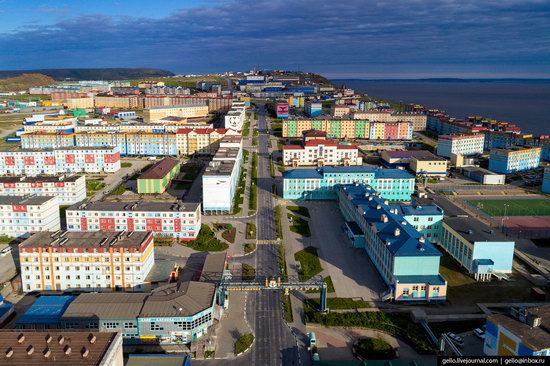 The House of Folk Art in Anadyr. To its left you can see a monument to St. Nicholas the Wonderworker – the patron saint of sailors and travelers.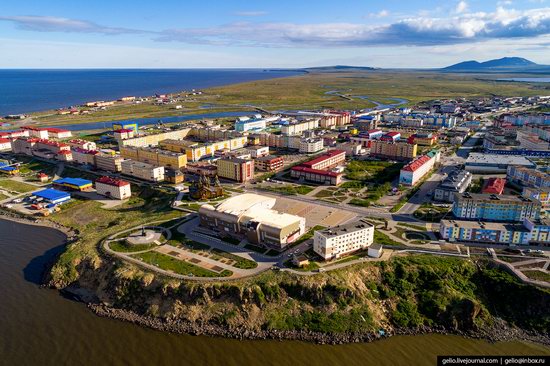 The Cathedral of the Holy Life-Giving Trinity – the largest church built in the permafrost zone.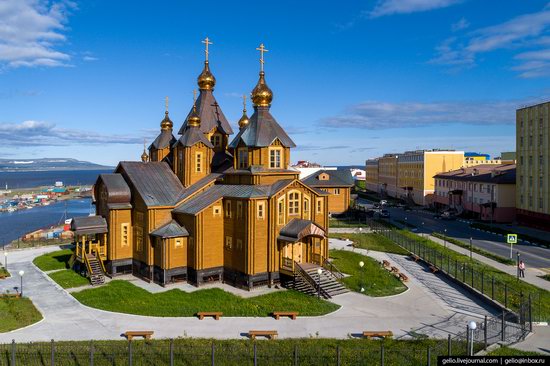 Anadyr estuary – the bay that separates Anadyr and the village of Ugolnye Kopi, where the airport is located.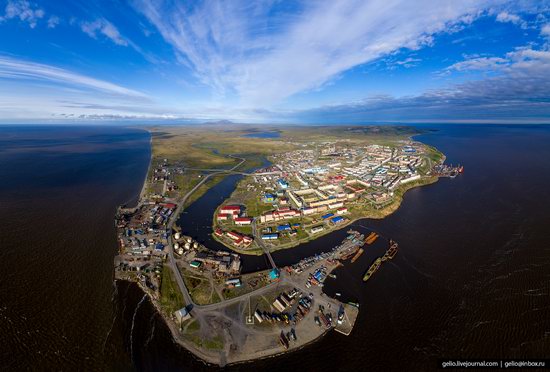 Anadyr seaport – the largest seaport in Chukotka. Navigation starts in July and ends on October 1.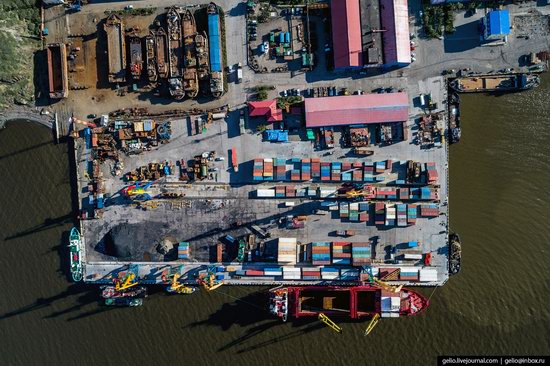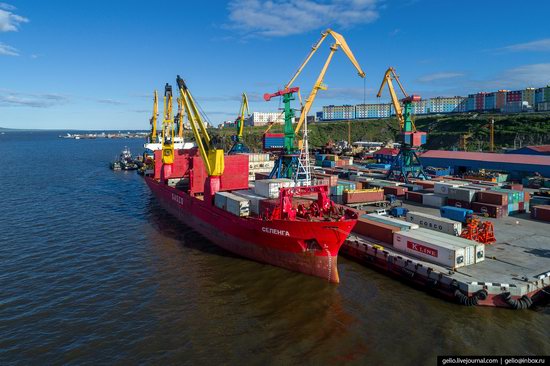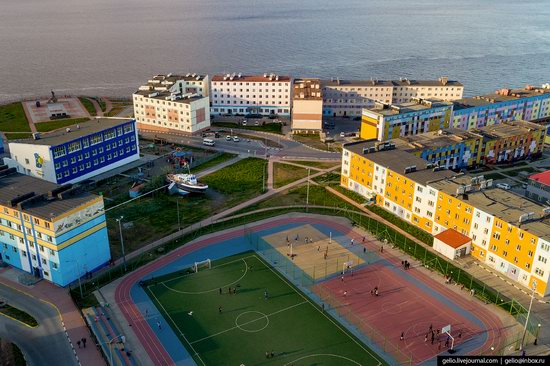 Most buildings are painted in bright colors to make the cityscape more vibrant.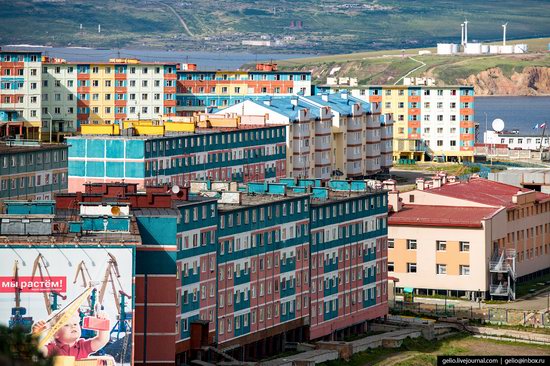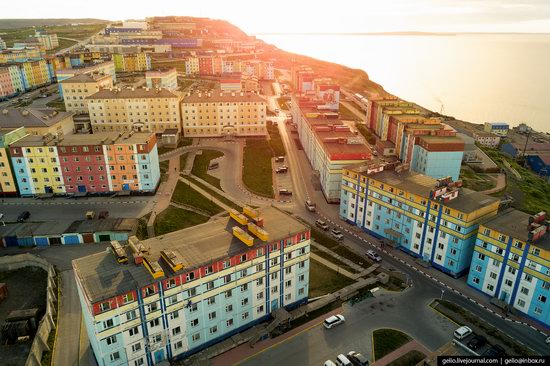 In Anadyr only satellite Internet is available, it is slow and quite expensive.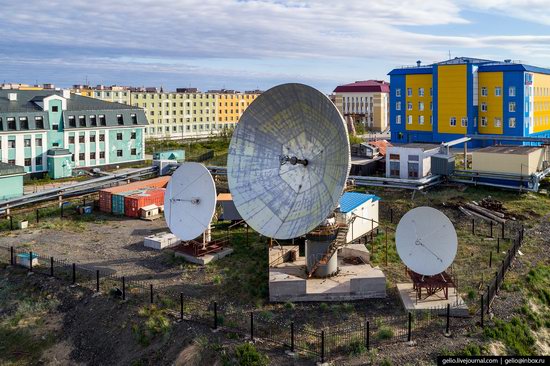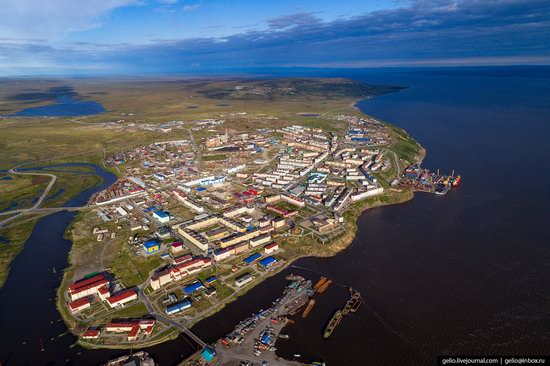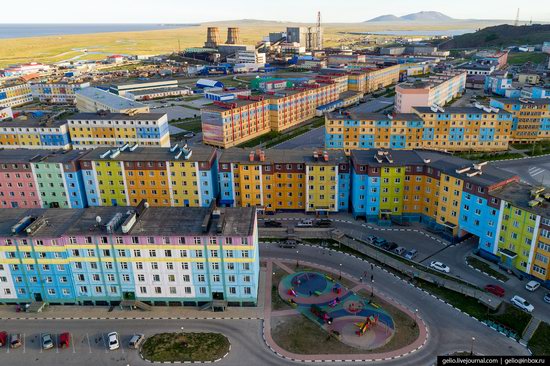 Every two years, residents of Chukotka can fly anywhere in Russia and back at the expense of the state.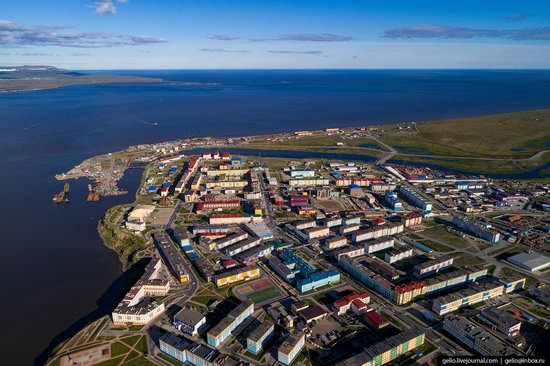 Anadyr Thermal Power Plant.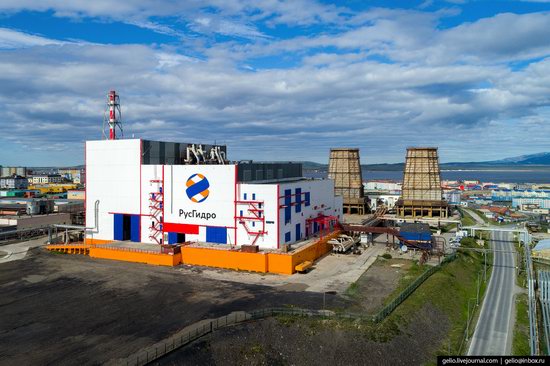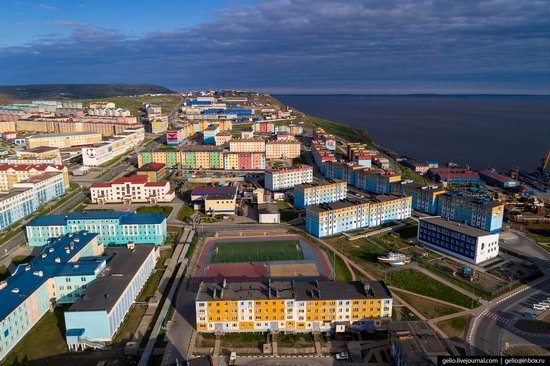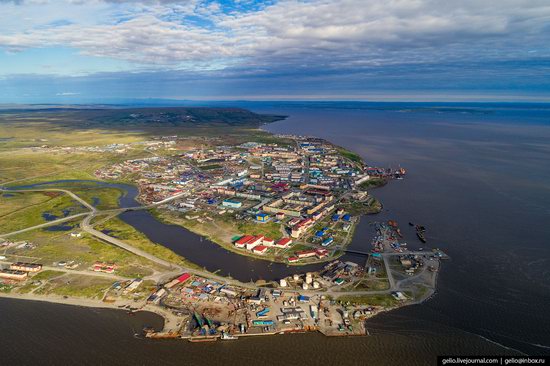 Tags: Anadyr city · Chukotka okrug
<< Northern Zelenchuk Church in Nizhniy Arkhyz
No comments yet.