The Central Children's Store on Lubyanka or Tsentral'nyy Detskiy Magazin (in Russian) is a department store with goods for children and youth built in the center of Moscow in 1953-1957. Opened in 1957, it became the biggest children's store in the USSR.
In 2005, the building received the status of a cultural heritage site of the regional level. In 2006-2015, the building was completely reconstructed. The Central Children's Store on Google Maps. Photos by: Stanislav Konstantinov.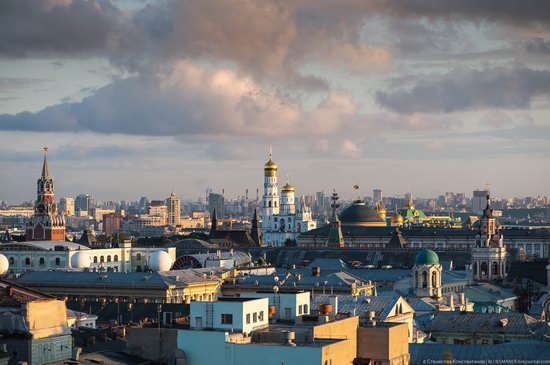 One of the attractions of The Central Children's Store is a public observation deck located on the roof of the building, where you can enjoy views of the very center of Moscow: Lubyanka Square, the Kremlin, Manezhnaya Square, the main building of the Moscow State University, etc.
Trees on the pedestrian part of Lubyanka Square.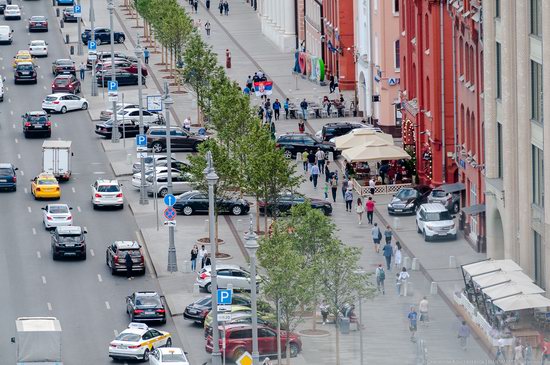 Entrance to the metro station "Lubyanka".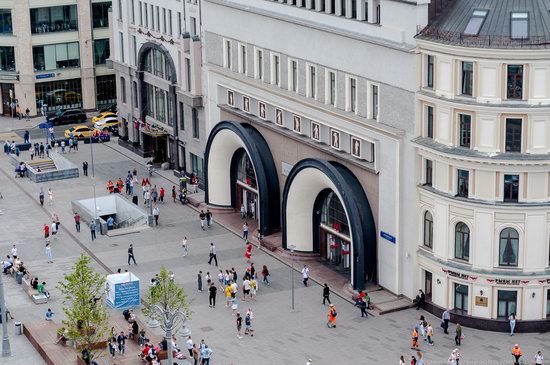 Lubyanka Square.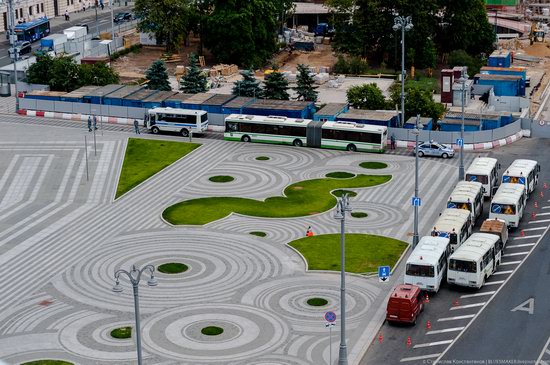 Reconstruction of the building of the Polytechnic Museum.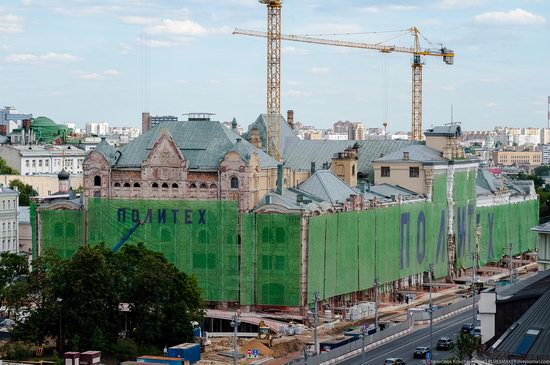 Classic view of the high-rise building on Kotelnicheskaya Embankment.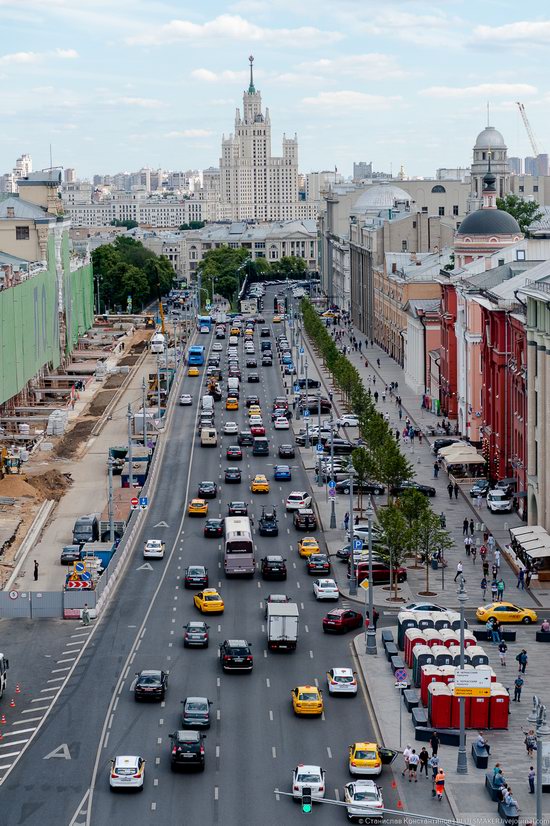 Cathedral of Christ the Savior.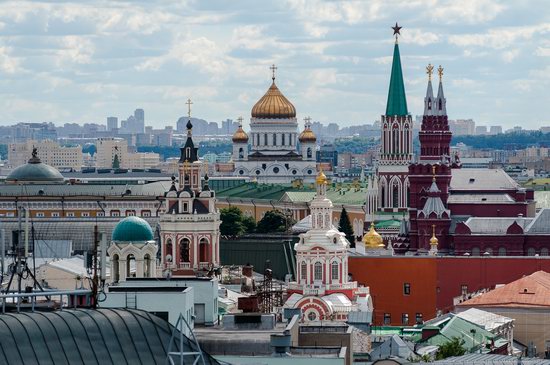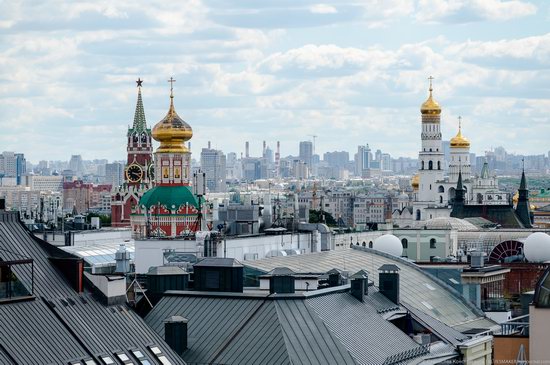 St. Basil's Cathedral and the Shukhov Tower.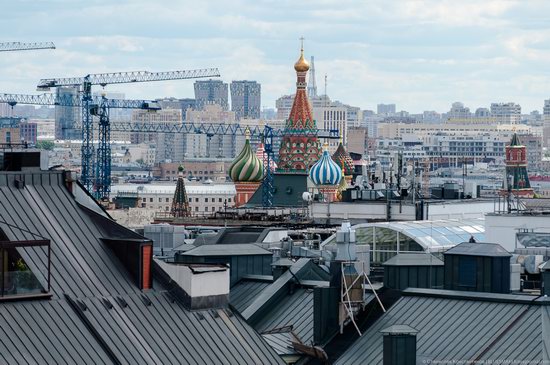 Main building of the Moscow State University.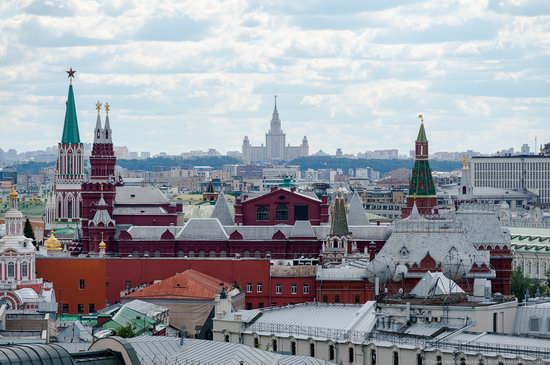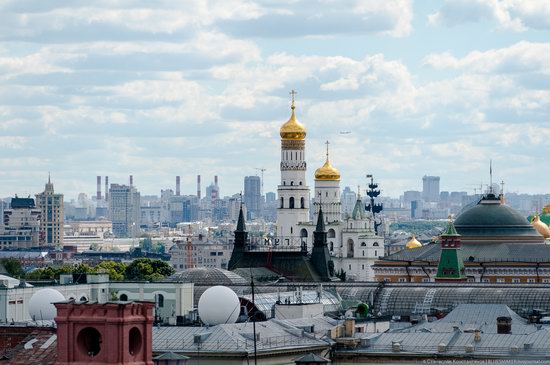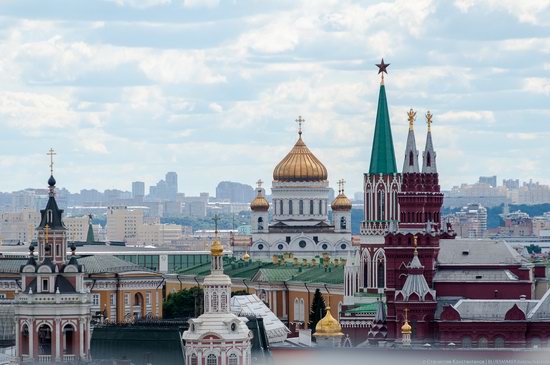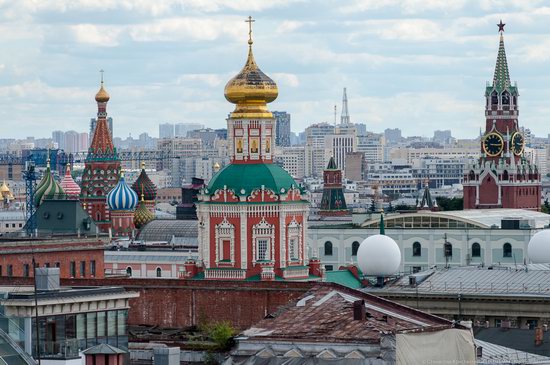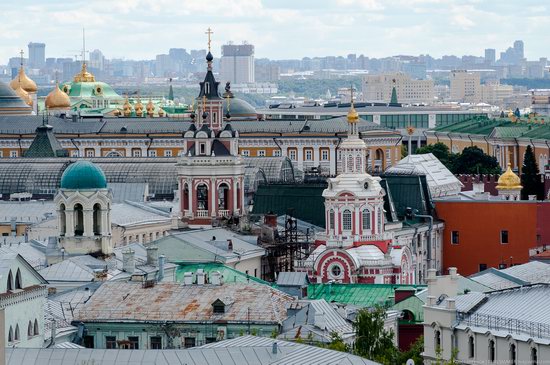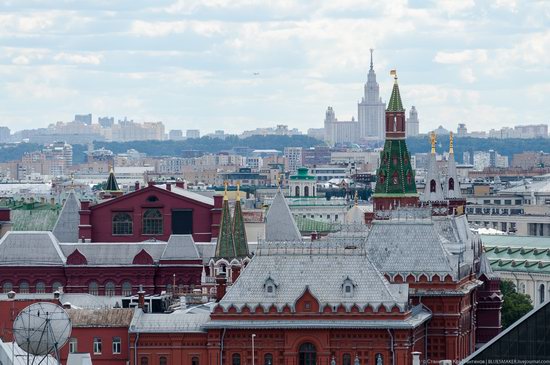 Hotel "Metropol" with a beautiful glass dome. On the right you can see the building of the State Duma (the Parliament of Russia).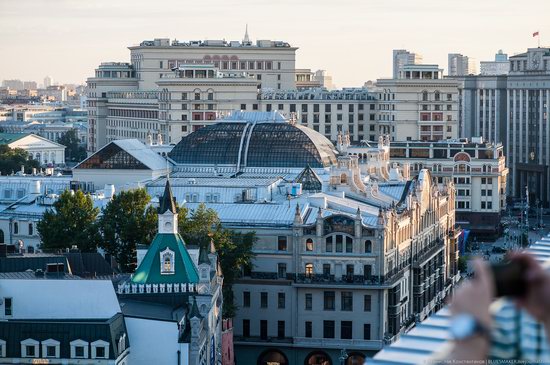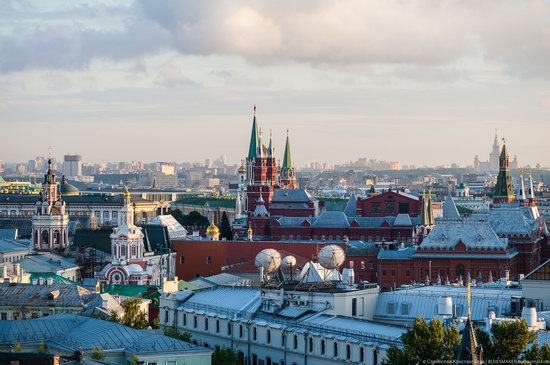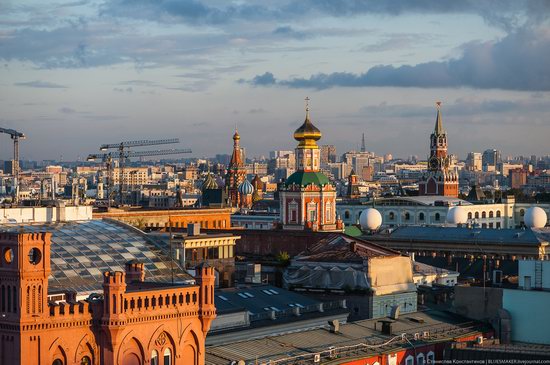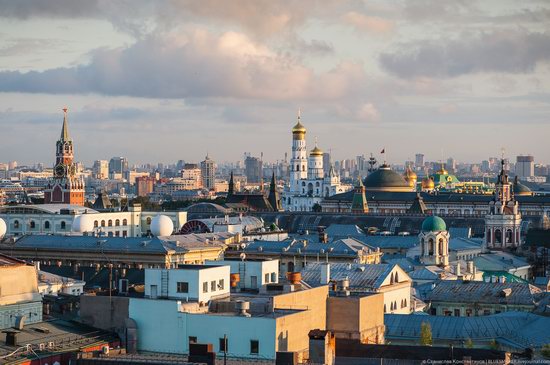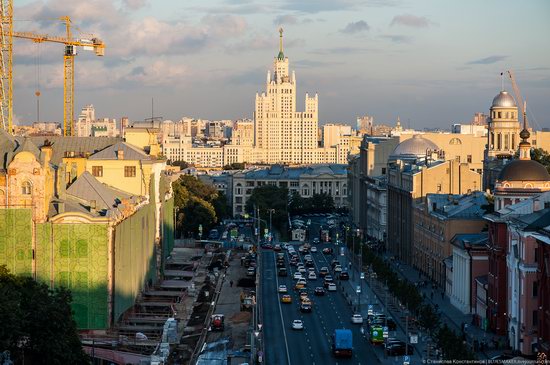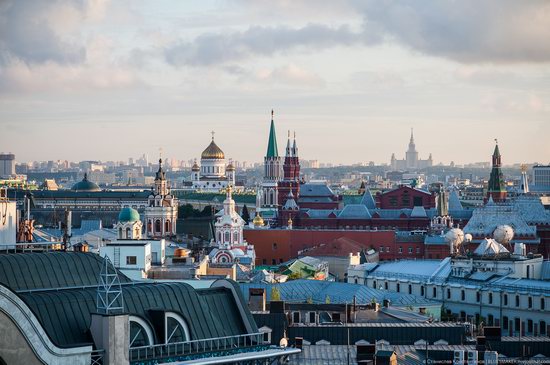 Address of the store: Moscow, Teatral'nyy Proyezd, 5. Opening hours of the observation deck: 10:00 am – 09:30 pm daily. The entrance is through the Museum of Childhood.
Tags: Moscow city
<< St. Paphnutius of Borovsk Monastery
No comments yet.