Novosibirsk, the administrative center of the Siberian Federal District and the Novosibirsk region, is the third largest city in Russia. It is the largest trade, business, cultural, industrial, transport, and scientific center of Siberia.
The population of Novosibirsk is about 1.6 million people. The city is located on both banks of the Ob River near the Novosibirsk reservoir. Photos by: Slava Stepanov.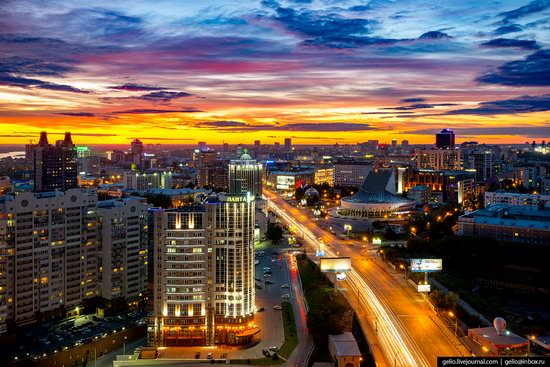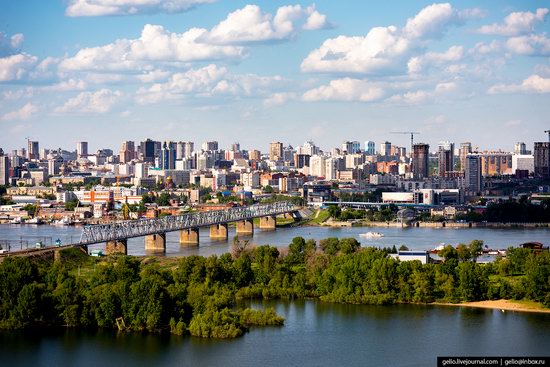 Novosibirsk State Academic Opera and Ballet Theater – the largest theater in Russia.
Monument to Vladimir Lenin as part of a multi-figure "revolutionary" composition on Lenin Square in front of the theater building.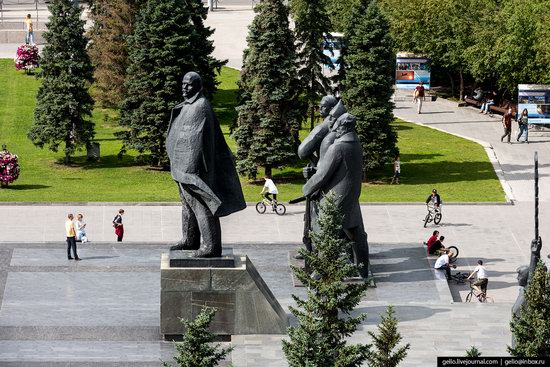 Local History Museum of Novosibirsk.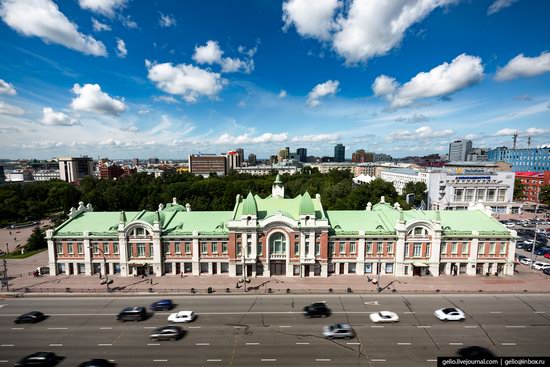 The City Day of Novosibirsk is celebrated on the last Sunday of June.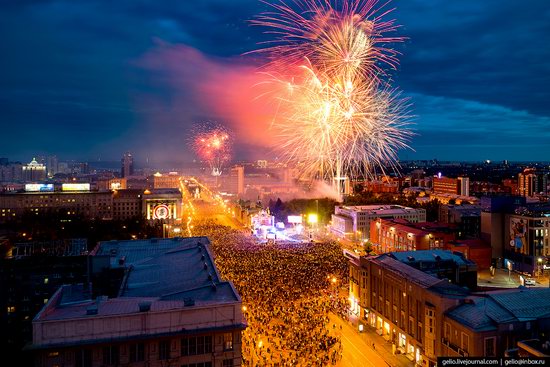 Novosibirsk City Hall.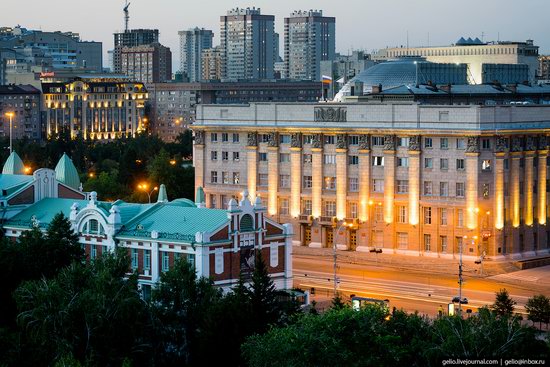 Chapel in the name of St. Nicholas the Wonderworker on Krasniy (Red) Avenue.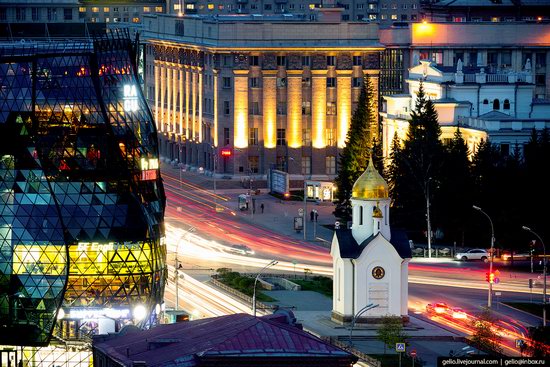 Government of the Novosibirsk region – a monument of architecture of constructivism.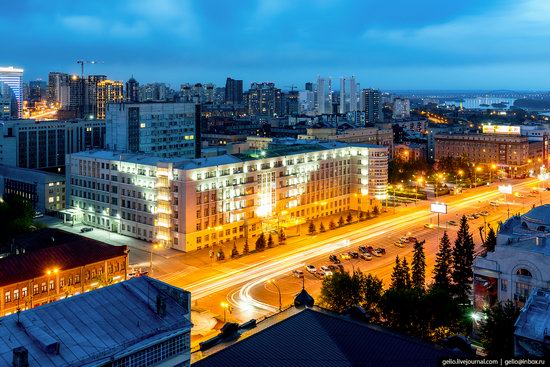 "100-apartment house" – perhaps the most famous residential building in Novosibirsk. It was built by the project of Andrey Kryachkov in 1934-1937. In 1937, it was awarded the Grand Prix of the International Exhibition in Paris.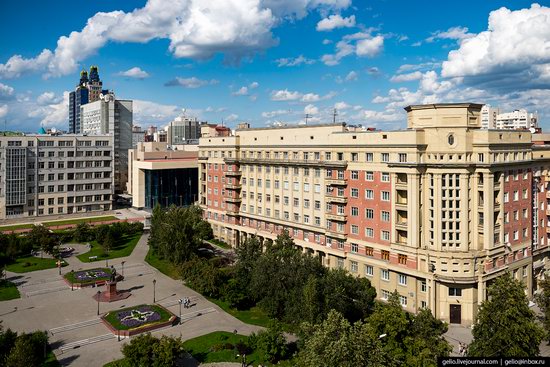 This apartment house on Kommunisticheskaya Street, 50 is known as "Batman".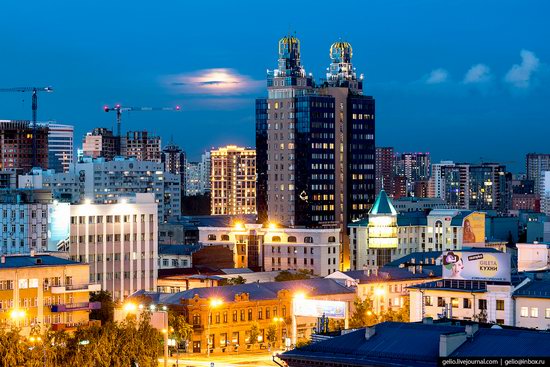 Novosibirsk Railway Station.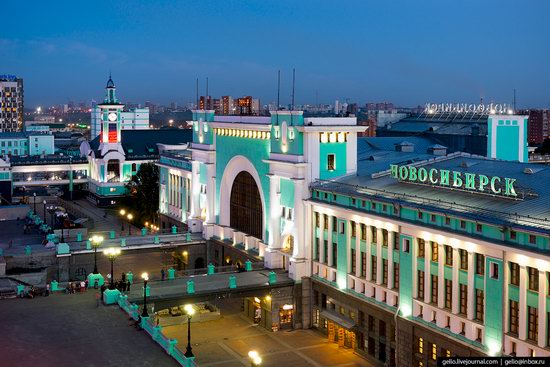 Movie theater "Pobeda" ("Victory") (1926) – the oldest movie theater in Novosibirsk.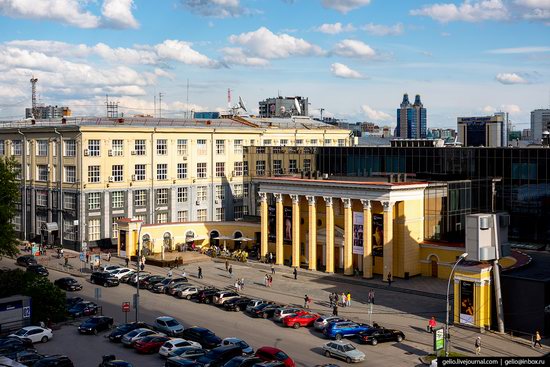 Novosibirsk cityscape.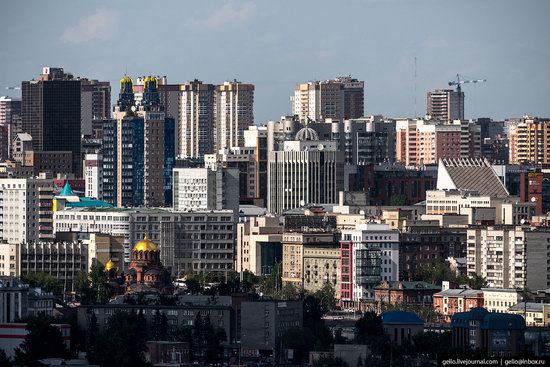 Communal Bridge (1955) over the Ob River.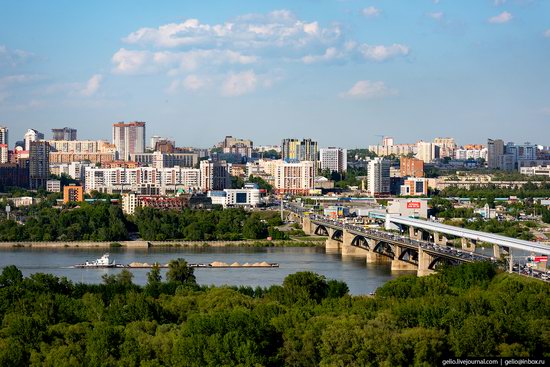 Bugrinsky Bridge (2014).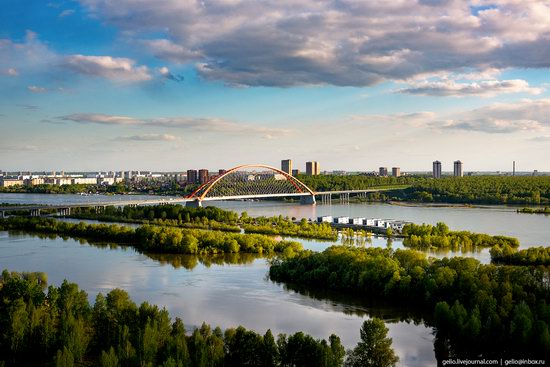 Business Center "Academy" and the restaurant complex "La Maison".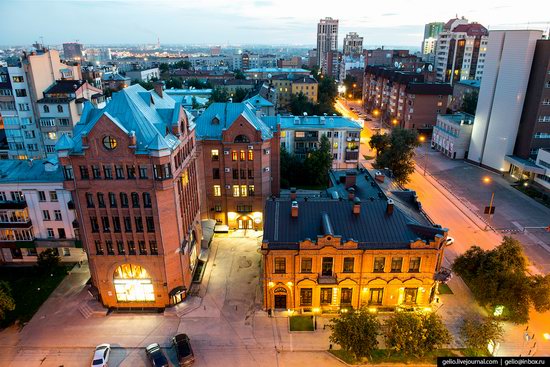 The building of Oblpotrebsoyuz – another monument of constructivism.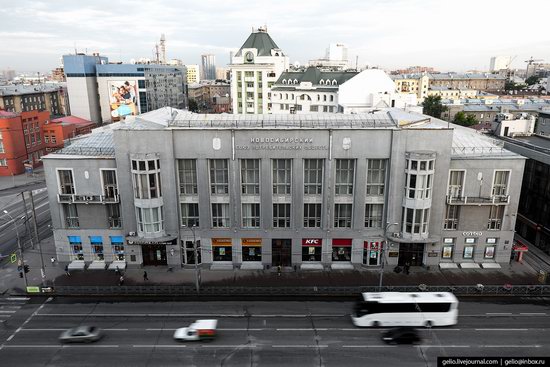 Shopping center "Amsterdam".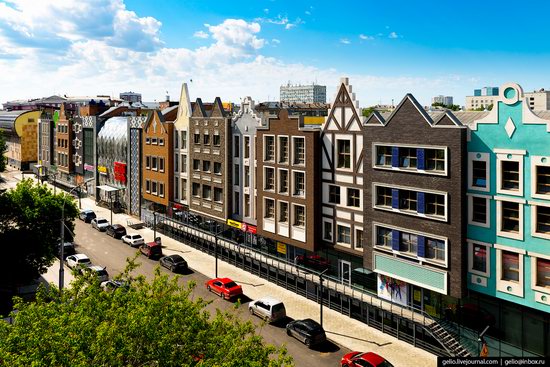 Komsomolsky Railway Bridge.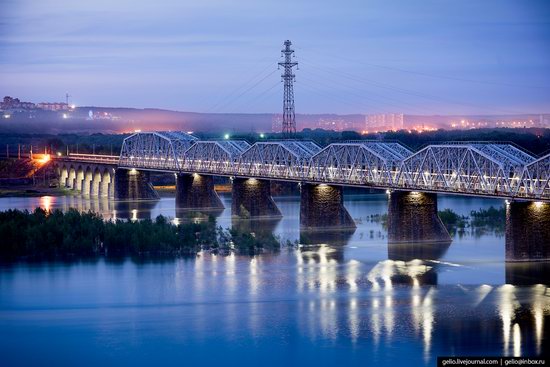 The main building of the Siberian State University of Communications.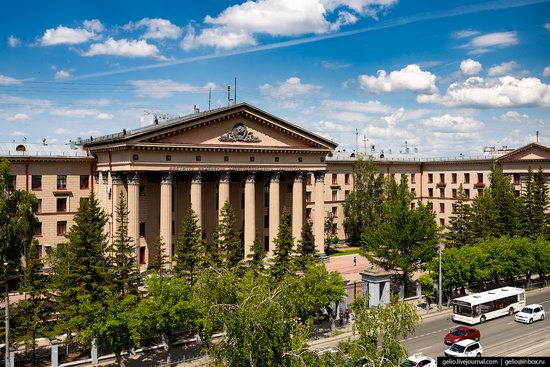 New main building of Novosibirsk State University.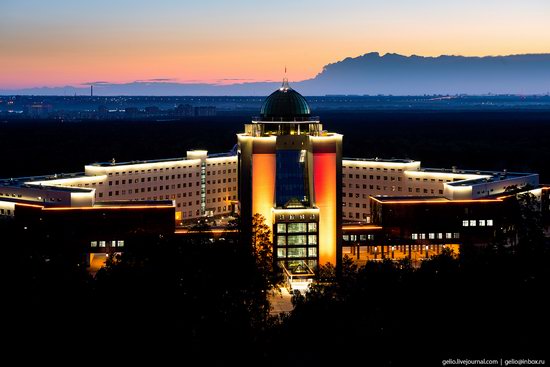 Picturesque views of Novosibirsk.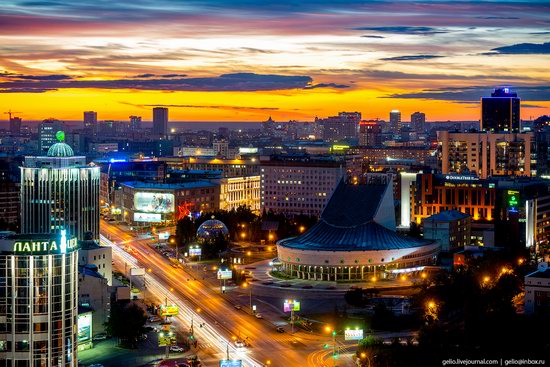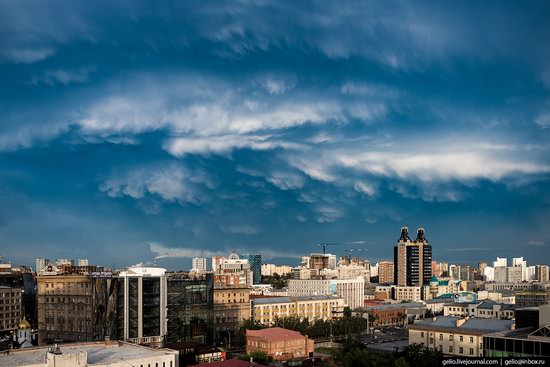 The bridges of Novosibirsk.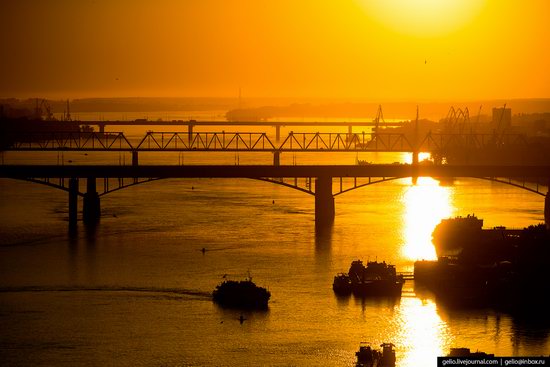 Colorful dawn in Novosibirsk.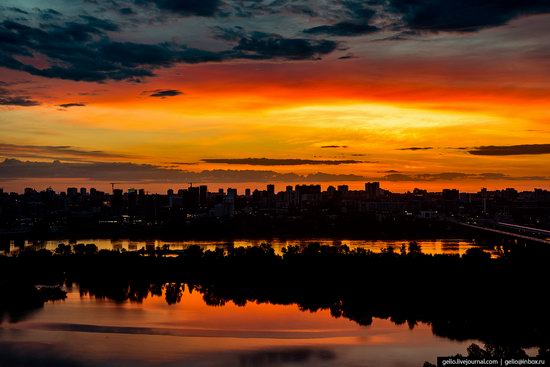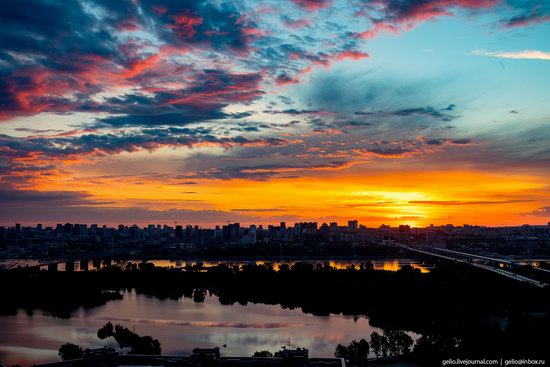 Tags: Novosibirsk city
<< Moscow from the Roof of the Central Children's Store
No comments yet.