Nativity of the Virgin St. Paphnutius of Borovsk Monastery is located on the outskirts of the town of Borovsk in the Kaluga region, about 90 km north of Kaluga and 100 km south-west of Moscow.
The monastery was founded by the monk Paphnutius of Borovsk in 1444. In the 16th century, the monastery was surrounded by stone walls and fortifications, it turned into a strong border fortress. St. Paphnutius of Borovsk Monastery on Google Maps. Photos by: Vladimir Dar.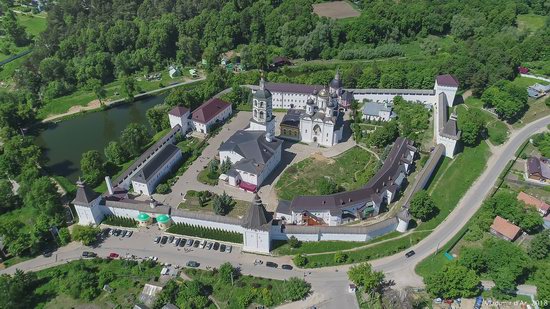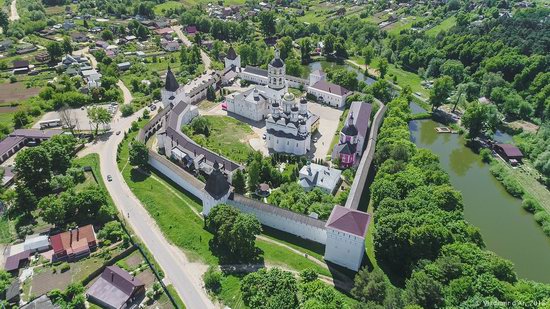 In 1812, during the French invasion of Russia, the monastery was burnt, but was soon restored.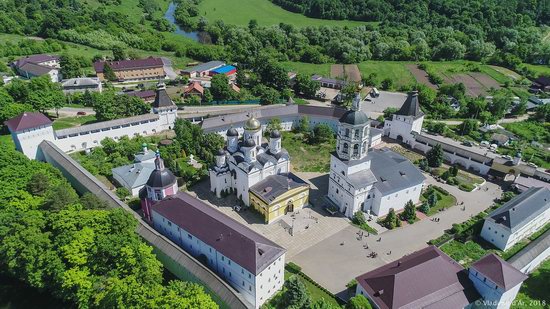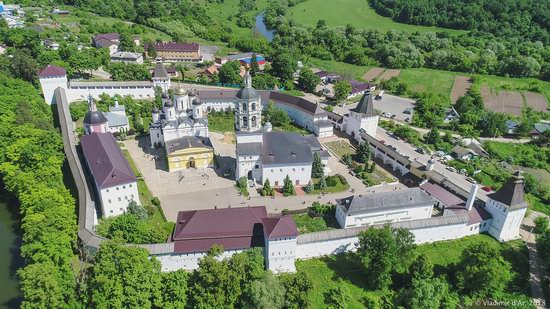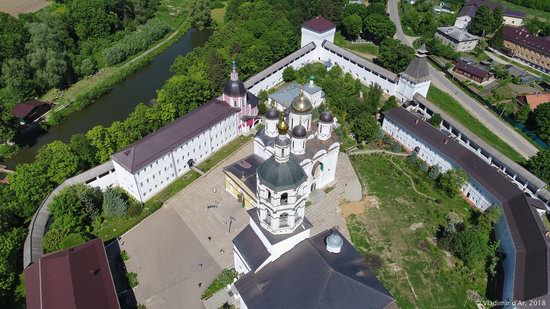 After 1923, a penal colony was opened here, and then an agricultural technical school.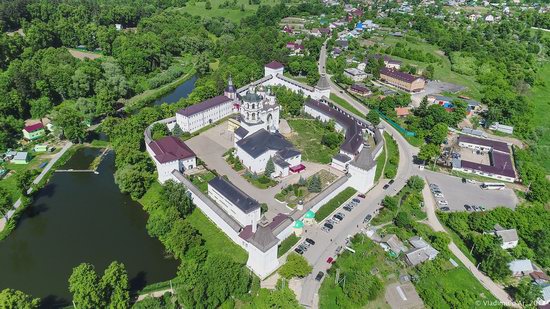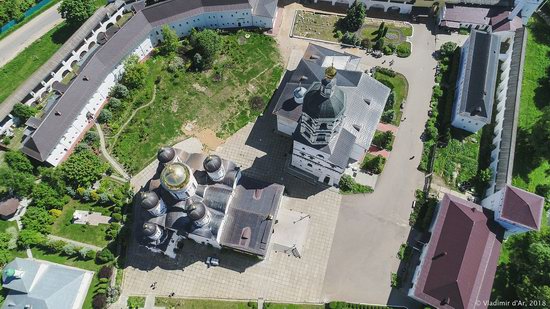 By the middle of the 20th century, the architectural ensemble of the monastery fell into decay and the Ministry of Culture decided to start restoration work.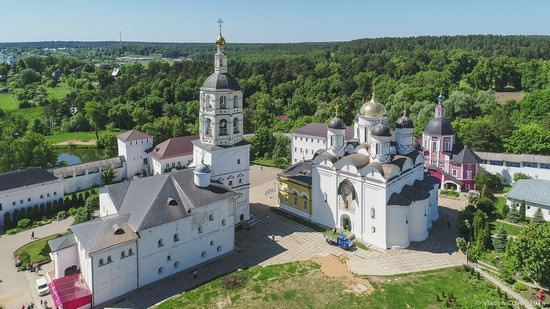 The monastery was returned to the Orthodox Church and reopened in March 1991.
Holy Gates of the monastery.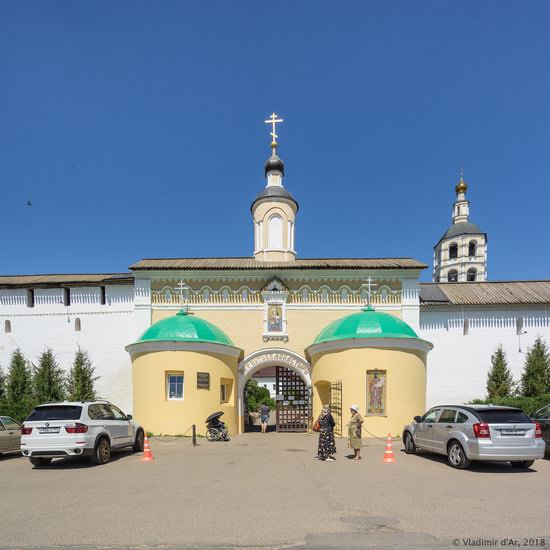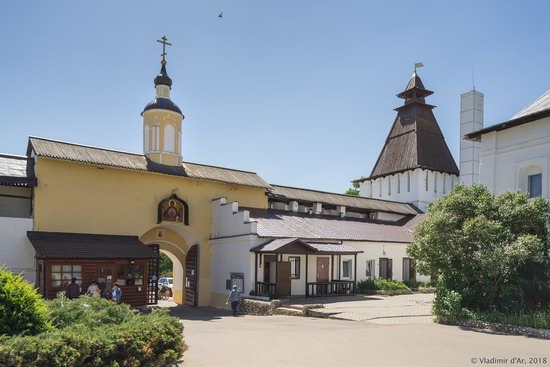 Western cells.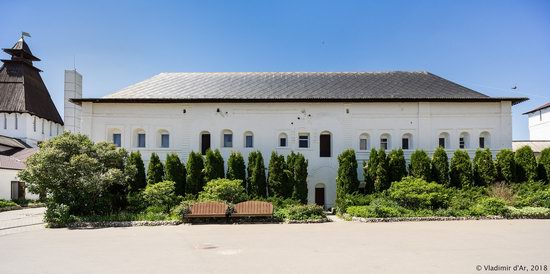 The Church of the Nativity of Christ with the refectory (1511) – the oldest building of the monastery.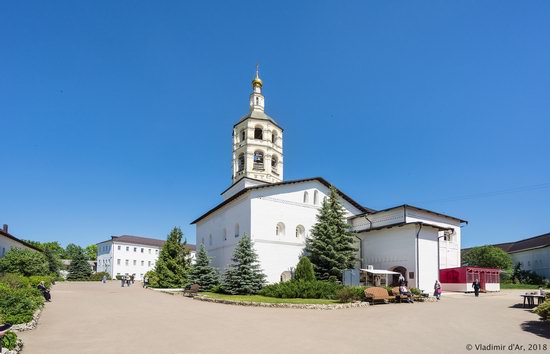 Chamber of the abbot of the monastery of the 17th century and the Cathedral of the Nativity of the Virgin (1589).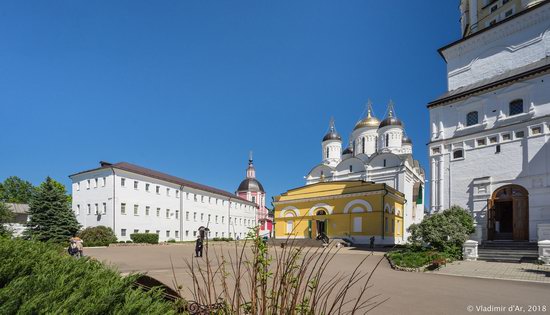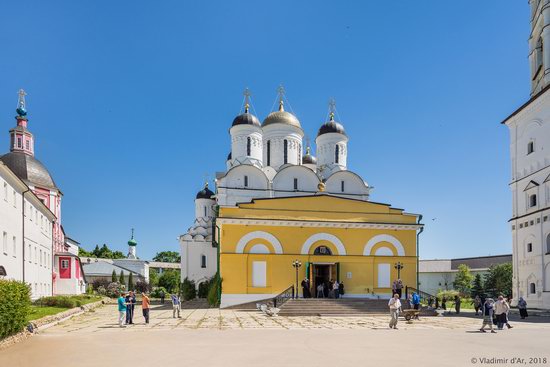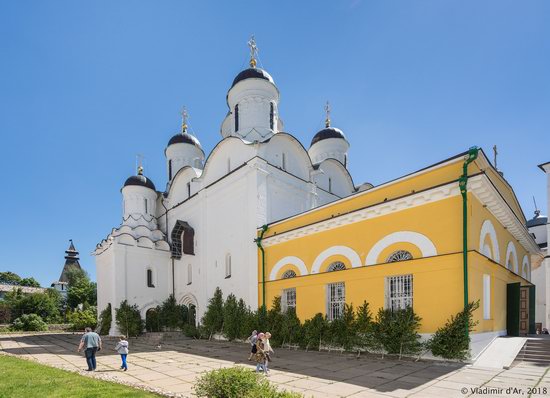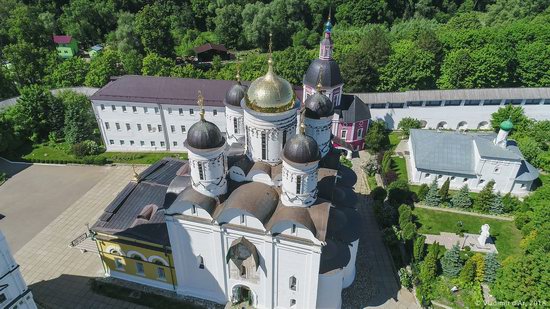 Church of St. Mitrofan (1760).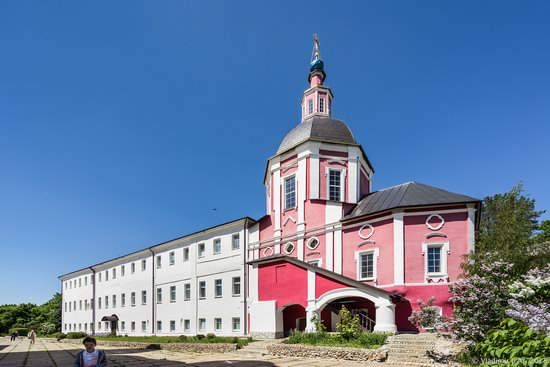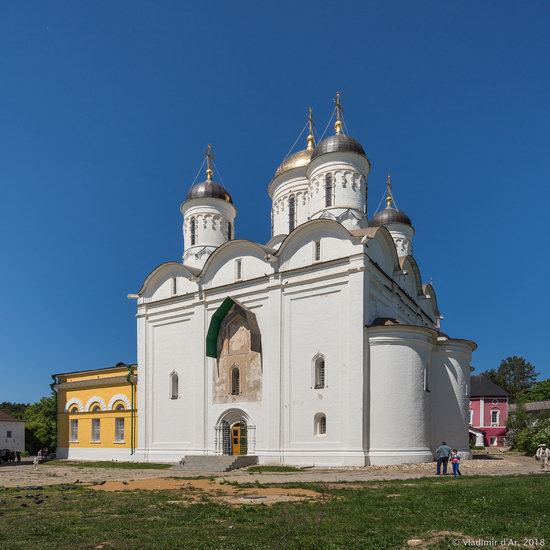 The bell tower of the monastery built in the late 17th century.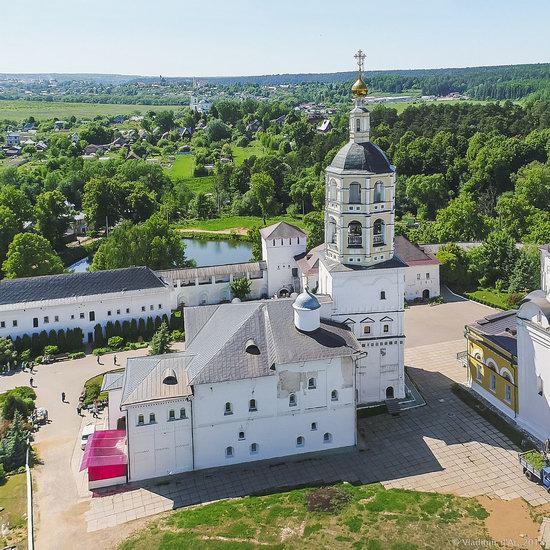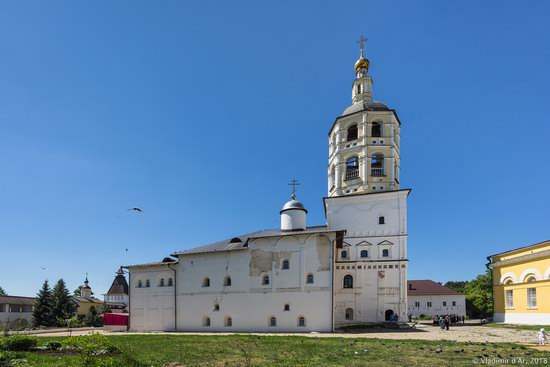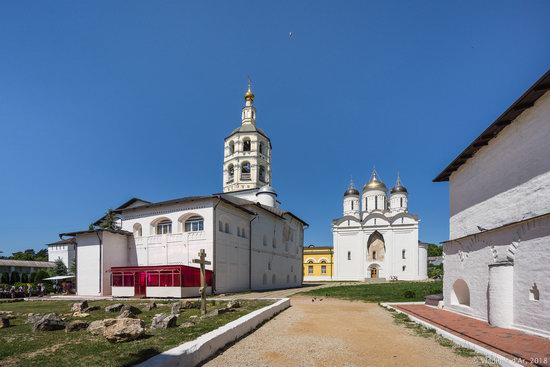 Tags: Kaluga oblast
<< Church of the Transfiguration of the Savior in Krasnoye
No comments yet.