Kiev (Kiyevsky) Railway Station is one of the nine railway stations of Moscow. Built in 1914-1918, it is a monument of architecture and engineering art, an object of cultural heritage of the peoples of Russia of federal importance.
The motifs of the Patriotic War of 1812 (the French invasion of Russia) were used in the architectural concept of the station, in the paintings of the halls, sculptures. The station was built in the Neoclassical style with elements of the Empire style. Kiev Railway Station on Google Maps. Photos by: Stanislav Konstantinov.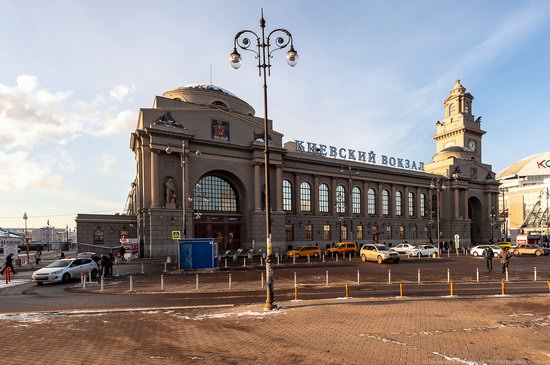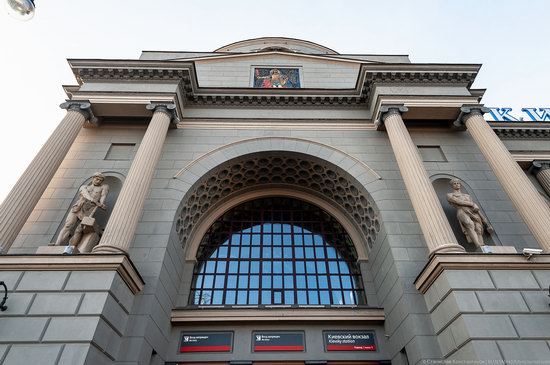 Kiev Railway Station is considered one of the most beautiful stations in Moscow.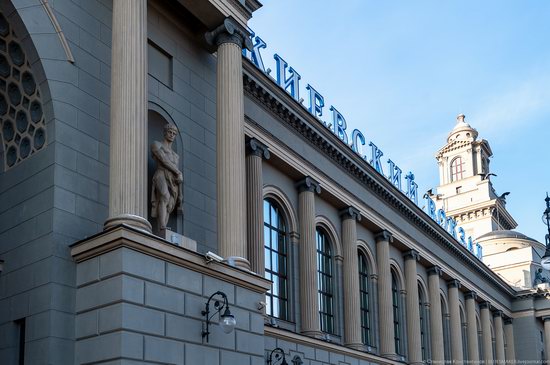 The interiors of the station remind with their grandeur an imperial palace.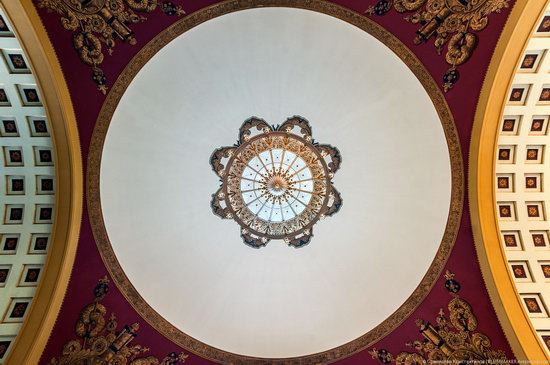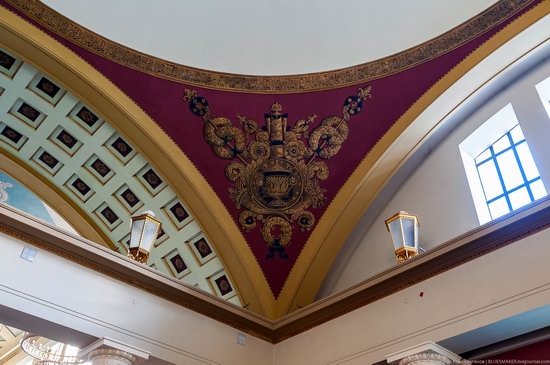 Unfortunately, the interiors are somewhat spoiled by numerous kiosks.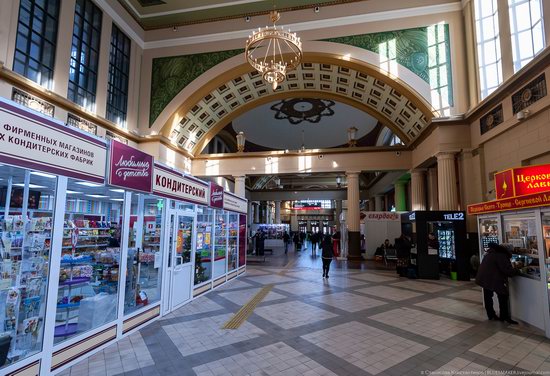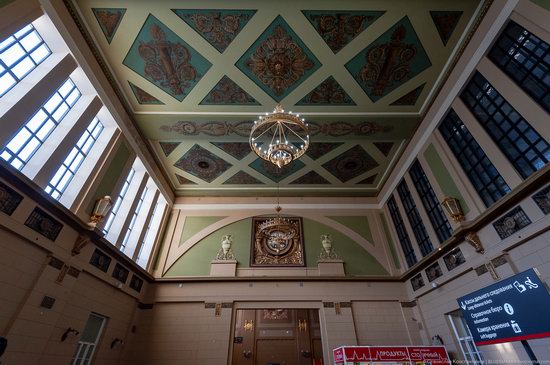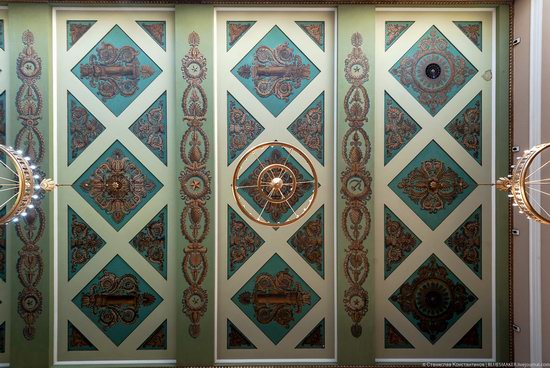 In Soviet times, the wall paintings were changed, stars and other Soviet symbols replaced the symbols of the Russian Empire.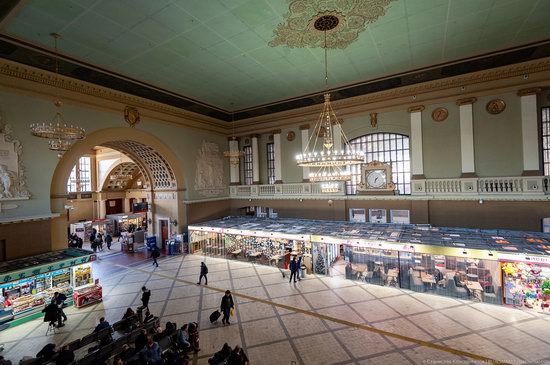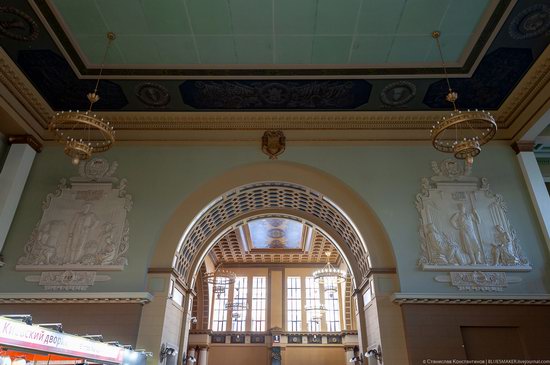 The bas-reliefs were added after the Second World War.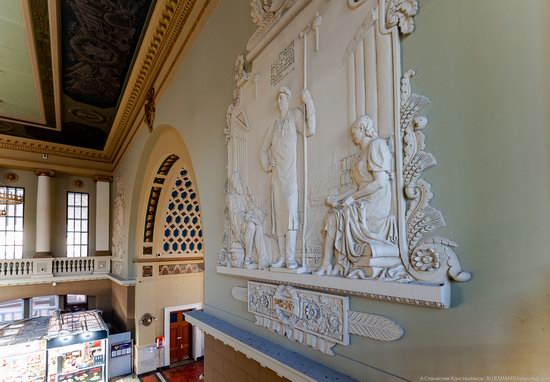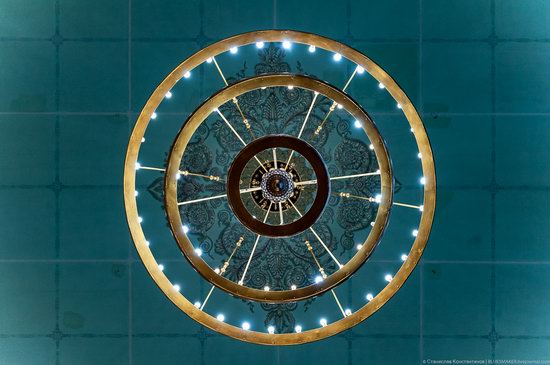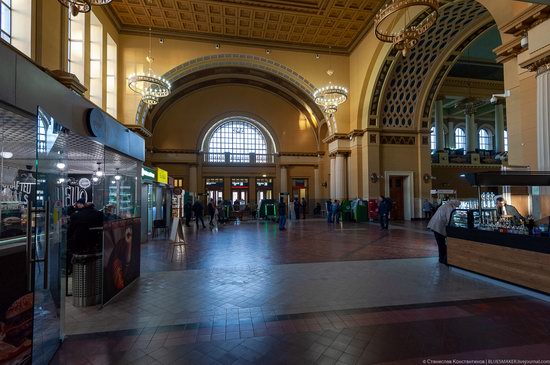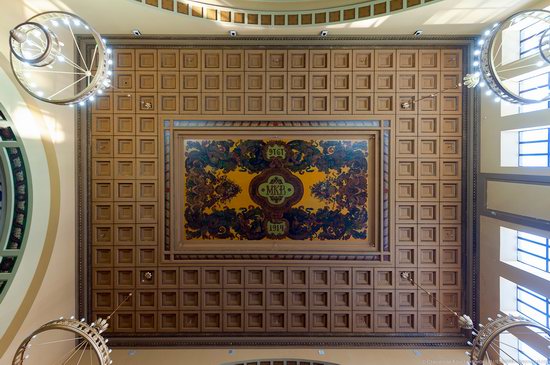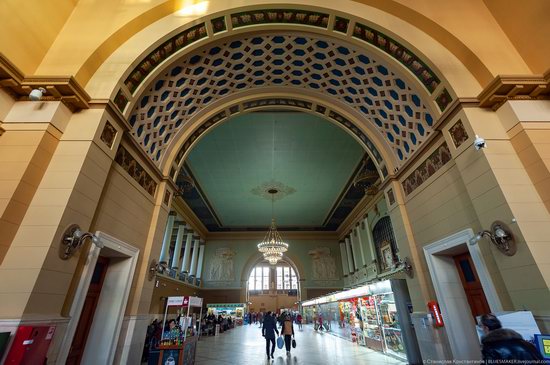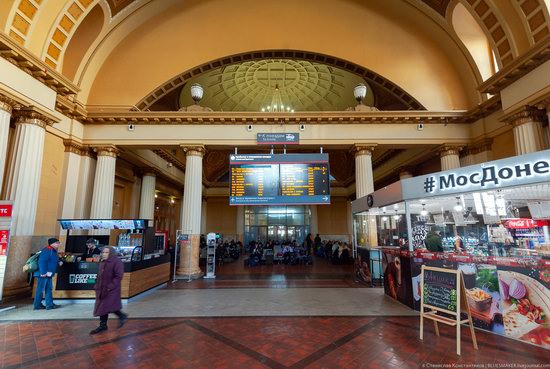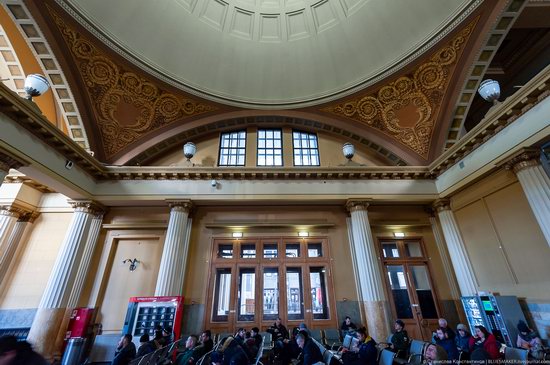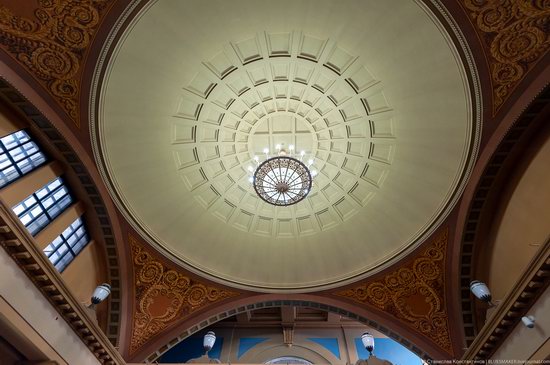 The most beautiful hall of the Kiev Station.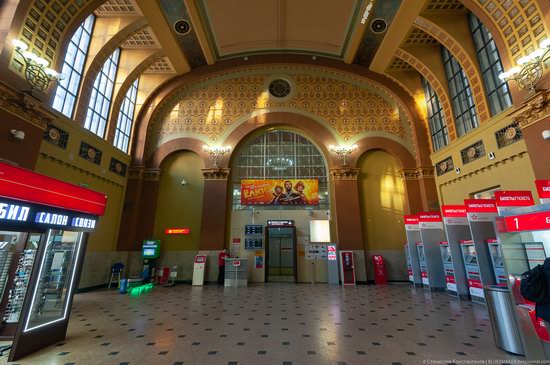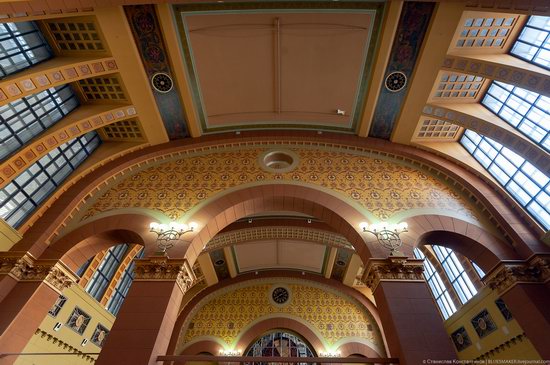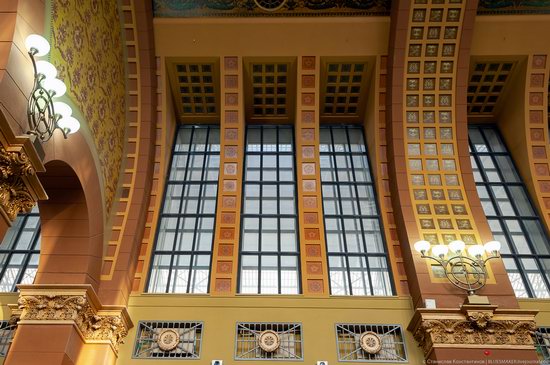 The landing stage of the Kiev Railway Station.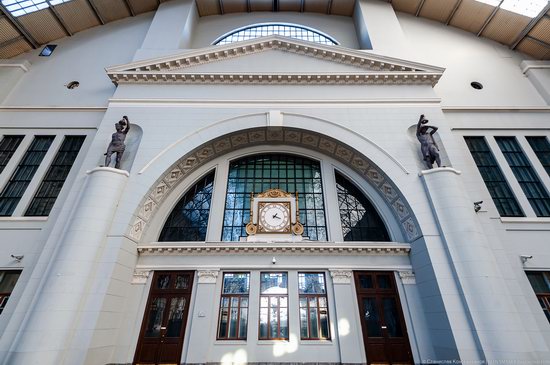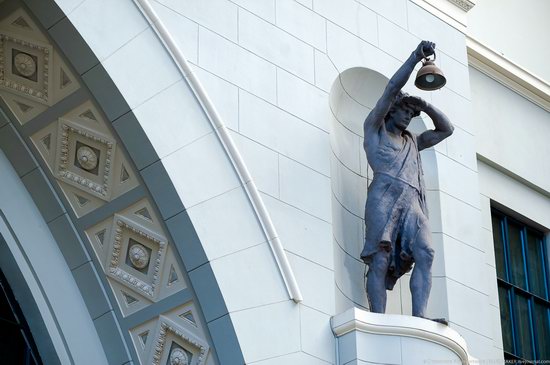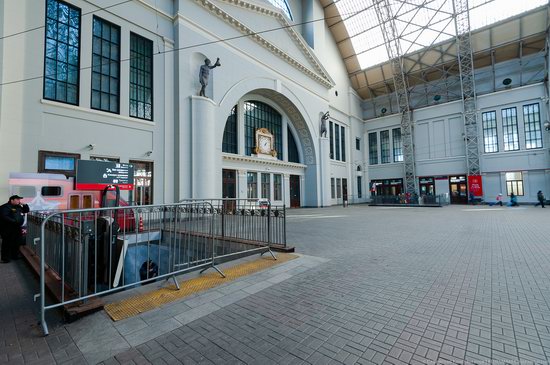 The trains to Vnukovo International Airport leave from here.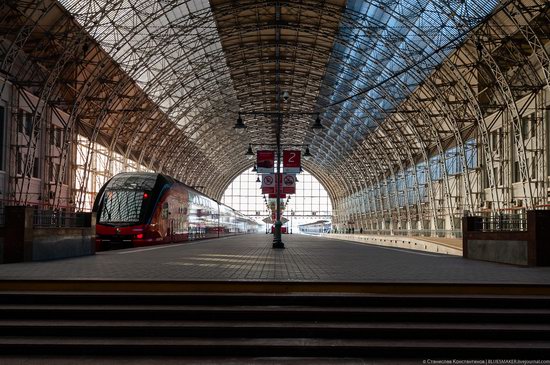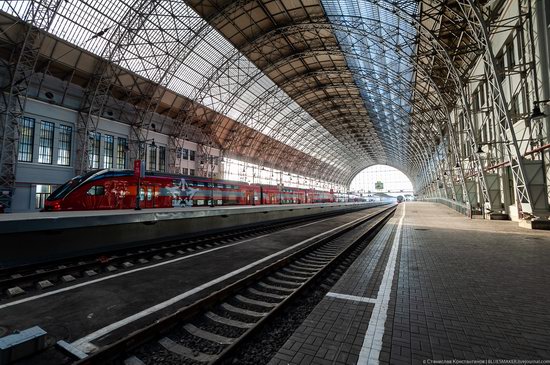 Tags: Moscow city
<< Joseph Volokolamsk Monastery in Teryayevo
No comments yet.