Kemerovo is a city with a population of about 560 thousand people, the administrative center of the Kemerovo region located in the south-east of Western Siberia, in the northern part of the Kuznetsk coal basin (Kuzbass).
It is an important administrative, economic, scientific, cultural, transport, and industrial center of Siberia, the largest city of the Kemerovo region. Photos by: Slava Stepanov.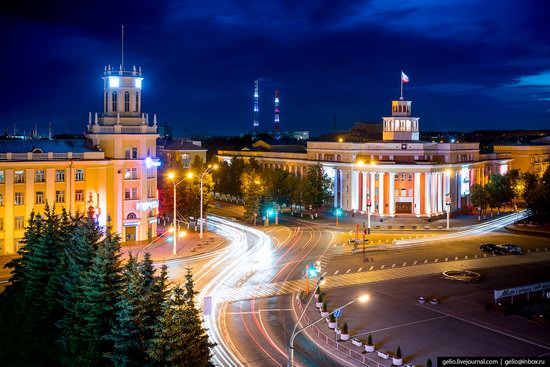 Kemerovo City Hall – one of the most beautiful buildings in the city.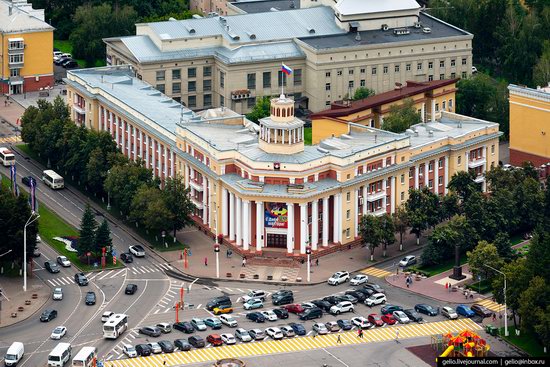 The central part of Kemerovo.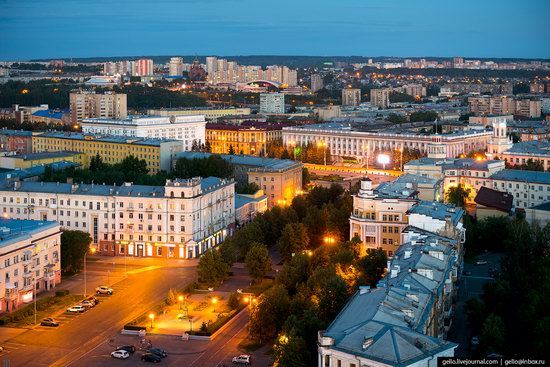 Administration of the Kemerovo region.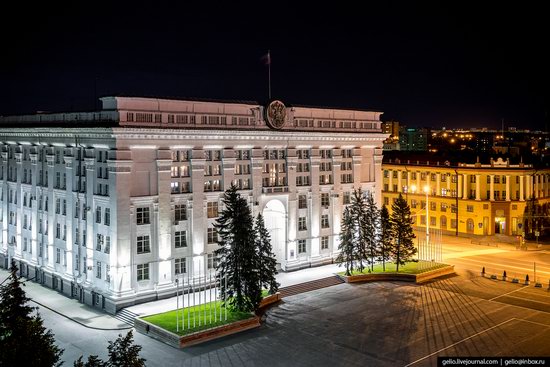 Soviet Square and Soviet Avenue, one of the main streets of Kemerovo.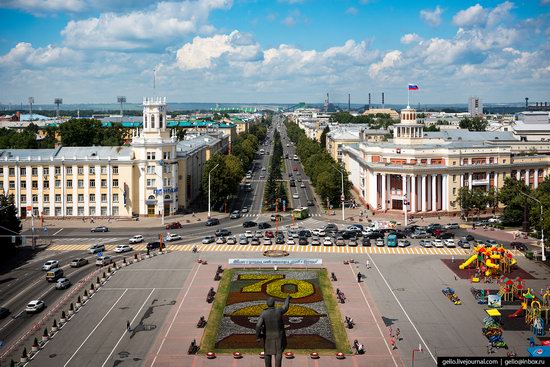 Flowerbed planted for the 70th anniversary of the Day of the Miner.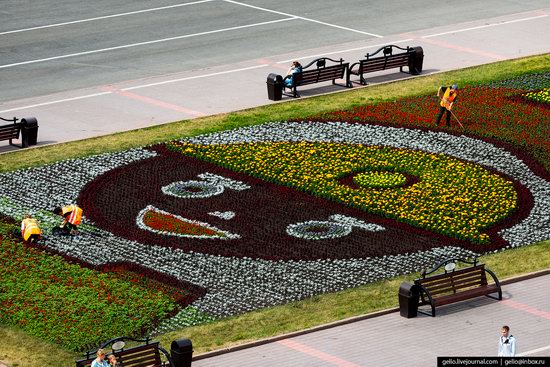 Soviet Square.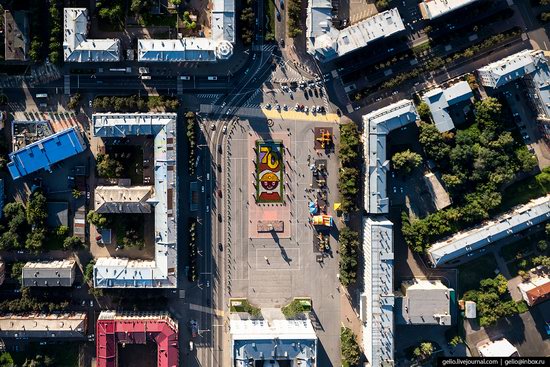 Kemerovo cityscape.
Kemerovo Postal Office.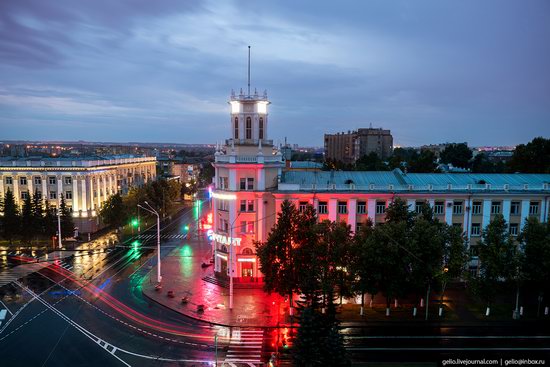 Soviet Avenue.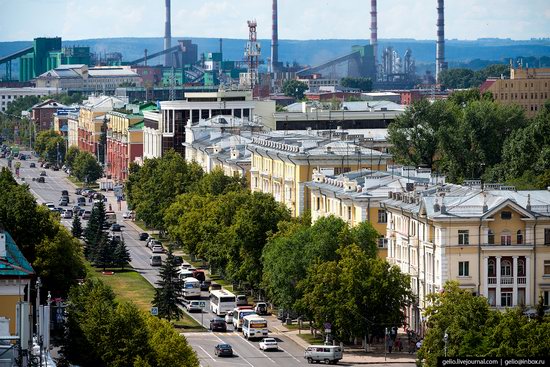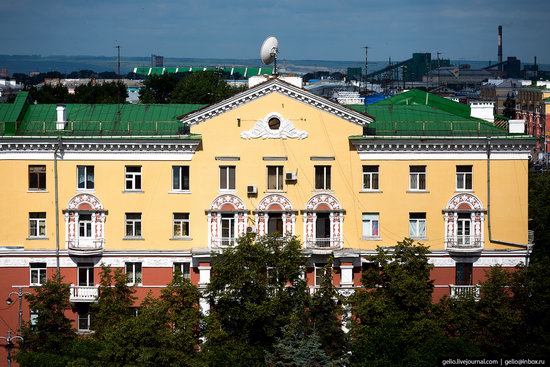 Kemerovo Drama Theater.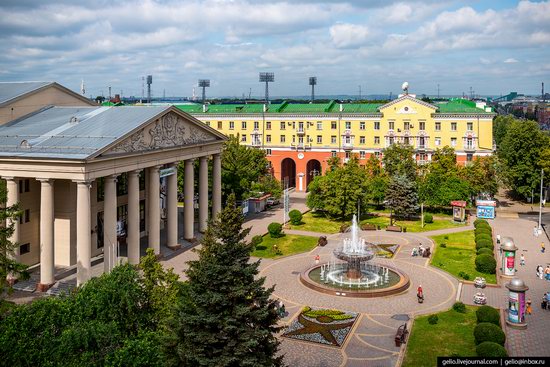 Kuzbass Musical Theater.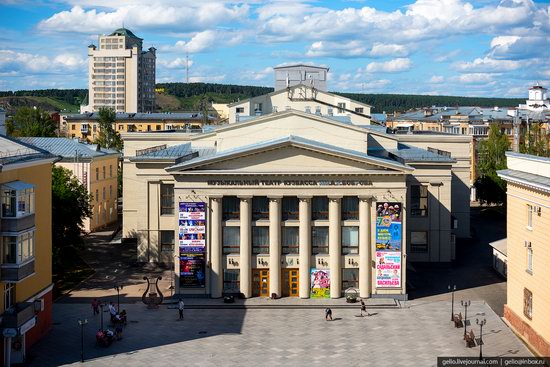 Kemerovo Railway Station.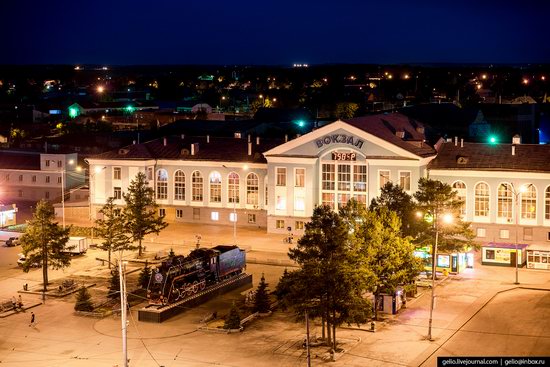 Hotel "Crystal".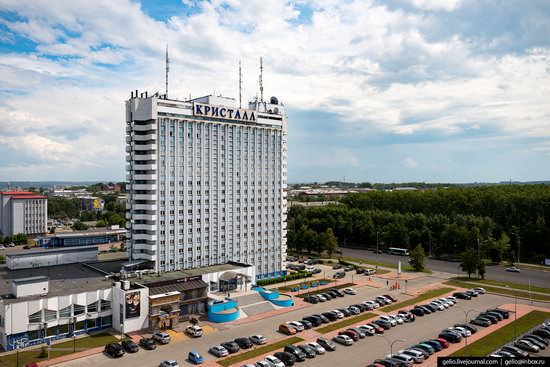 Kemerovo Regional Museum of Fine Arts.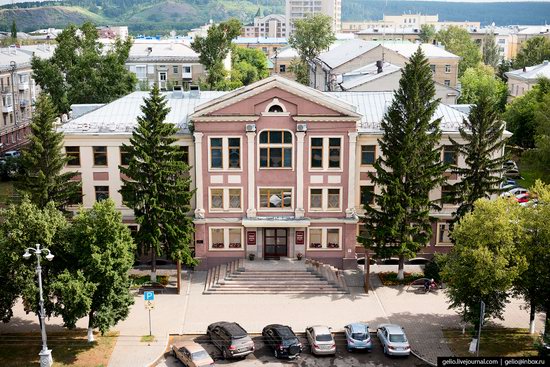 Kemerovo coking coal plant known as "Koks", one of largest producers and exporters of metallurgical coke in Russia.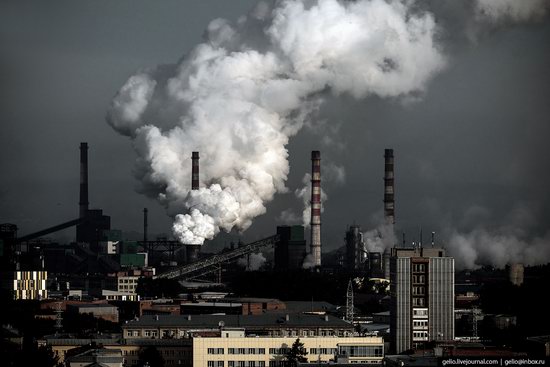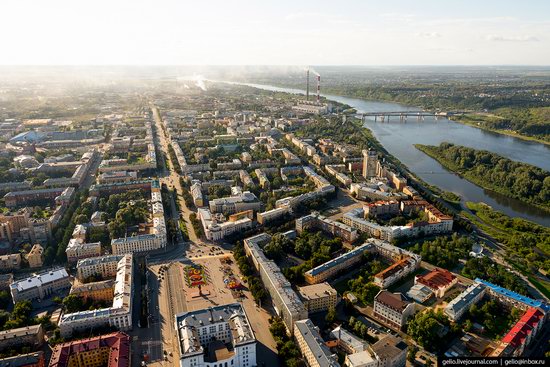 Victory Park.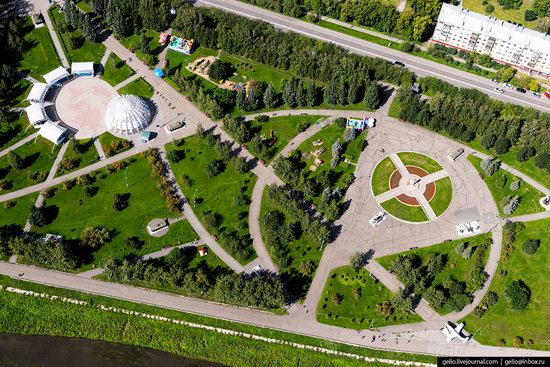 Cathedral of the Icon of the Mother of God of the Sign (Znamensky Cathedral).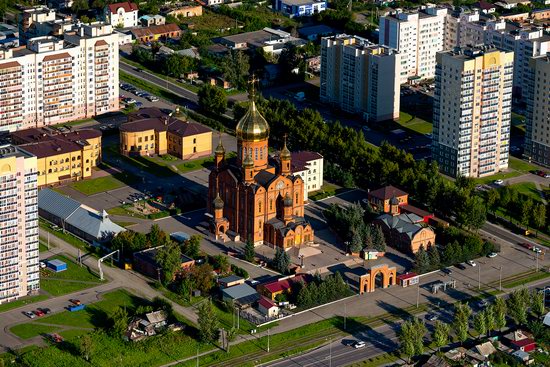 Mosque "Munira".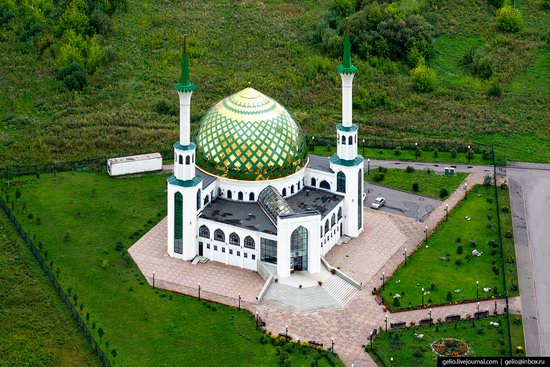 Old and new road bridges across the Tom River.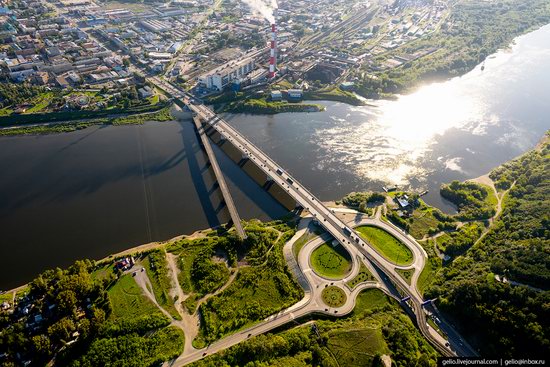 The sign "Kuzbass" on the steep right bank of the Tom River. It was installed in honor of the 65th anniversary of the Kemerovo region and the 90th anniversary of Kemerovo city in 2008.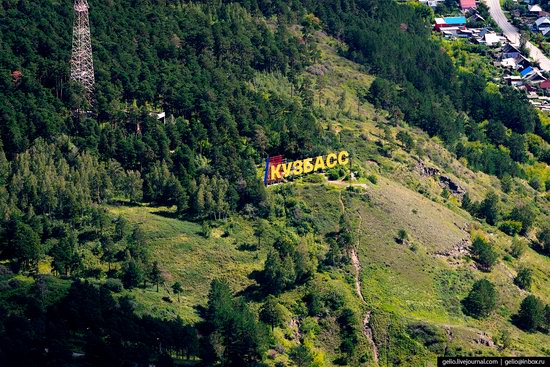 Promenade in Kemerovo.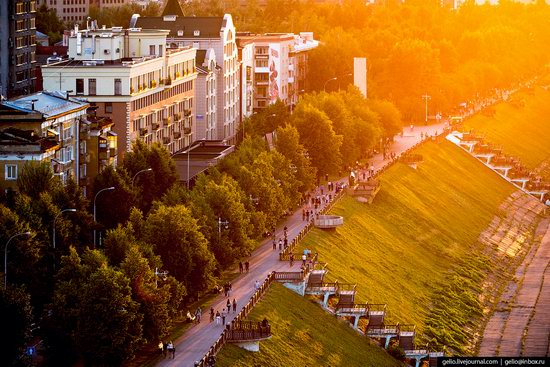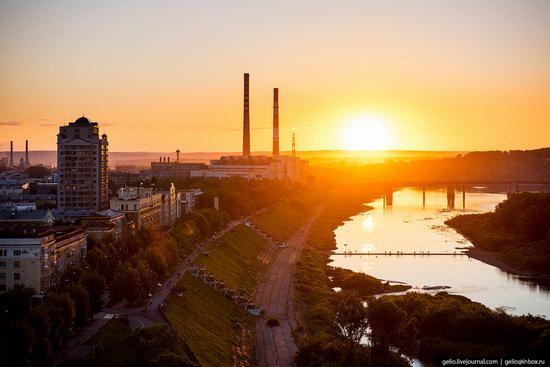 Tags: Kemerovo city
<< Kiev Railway Station in Moscow
No comments yet.