Kazansky Railway Station (until 1894 – Ryazansky Railway Station) is one of the nine railway stations of Moscow. The construction of the present building of the station, designed in the pseudo-Russian style, began in 1913 and ended only in 1940.
One of the significant architectural elements of the station building is the hall of the former restaurant. This part of the station was built in the mid-1920s. Today, it is used as a high comfort waiting room. Kazansky Station on Google Maps. Photos by: Vadim Razumov.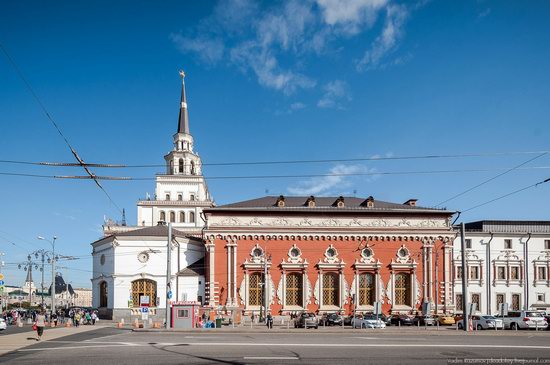 The frescoes of the ceiling decor, created by the artist Eugene Lanceray, depict the main stages of the development of socialist reality: socialist construction projects, economic development in the new Soviet republics, workers marches, etc.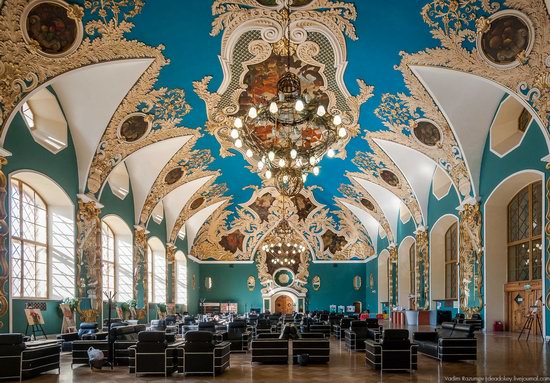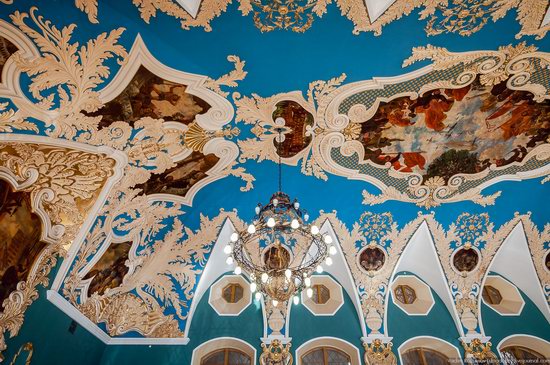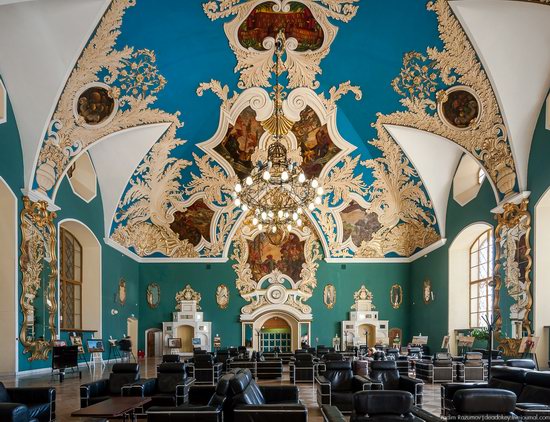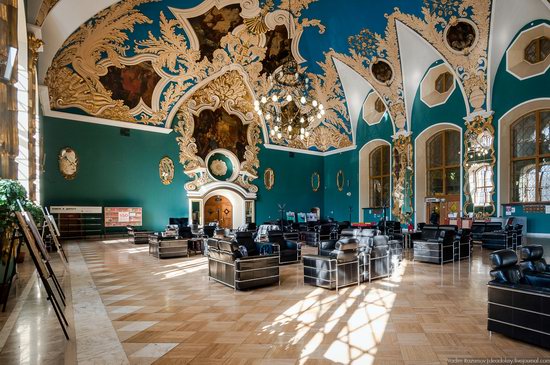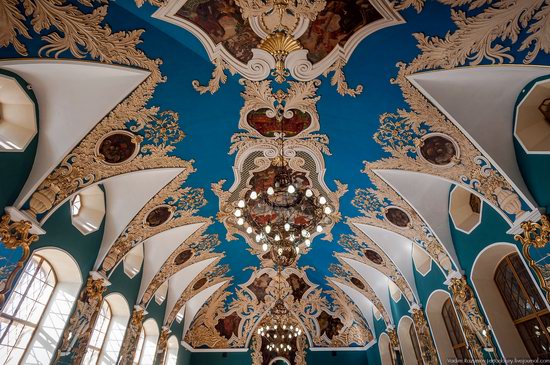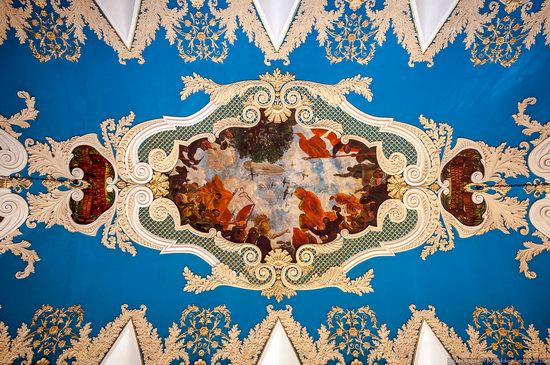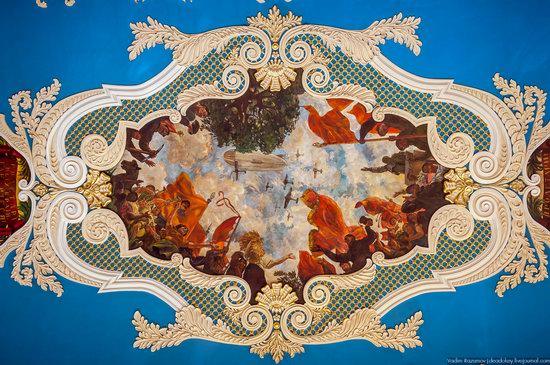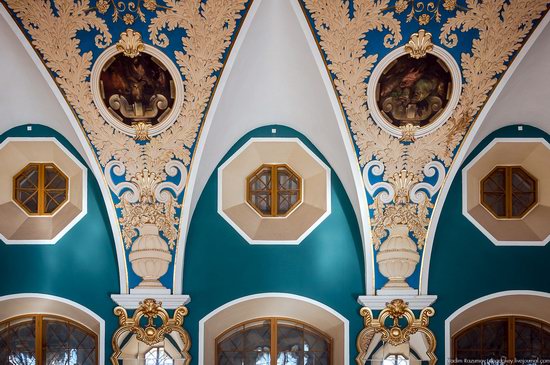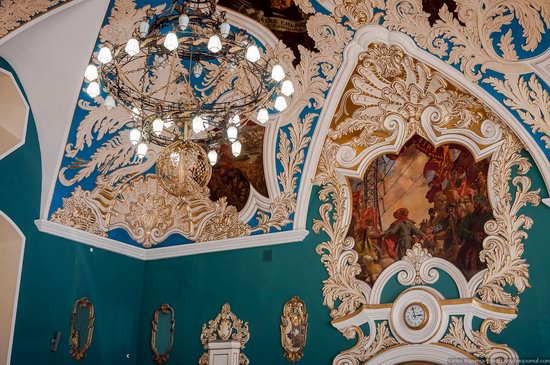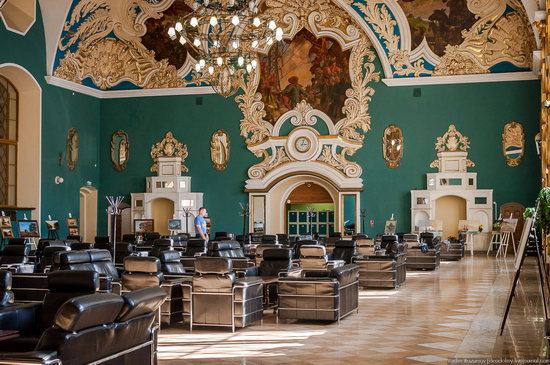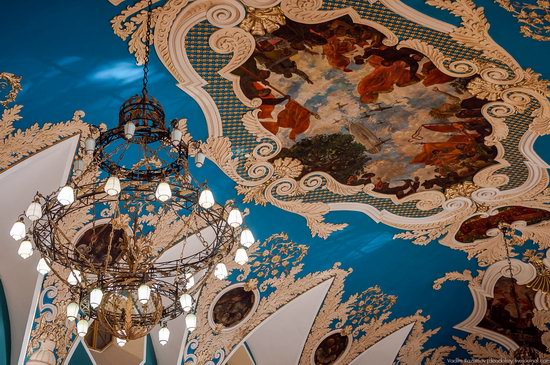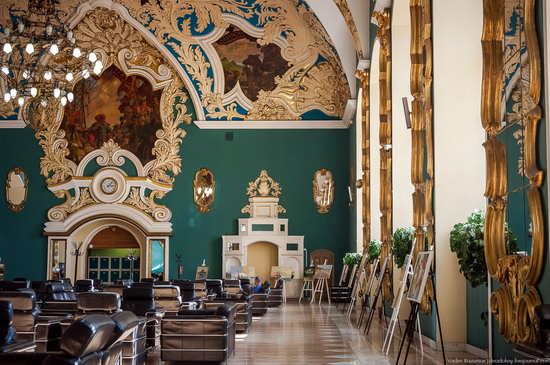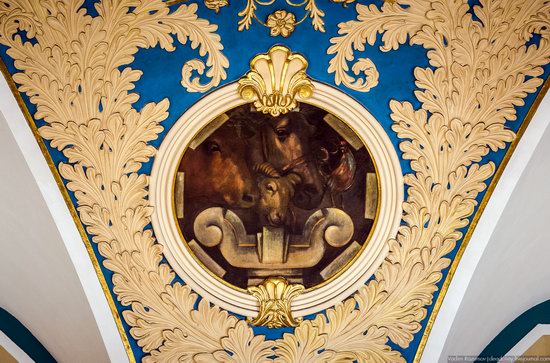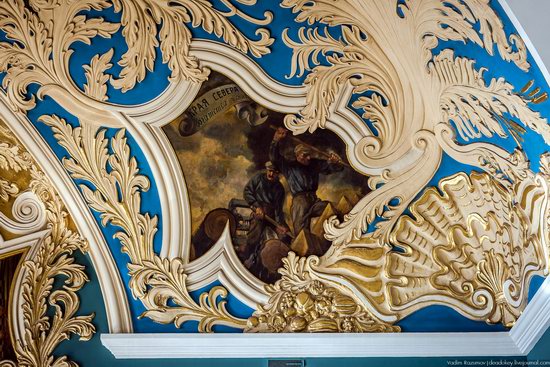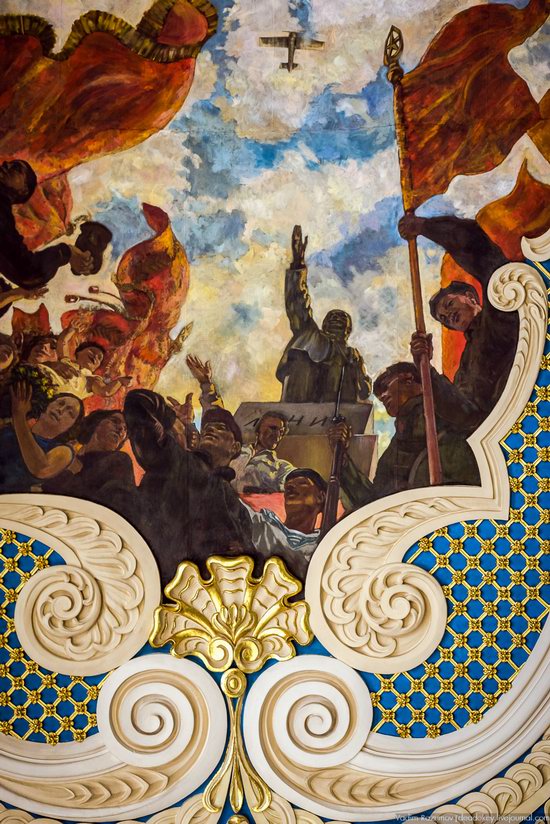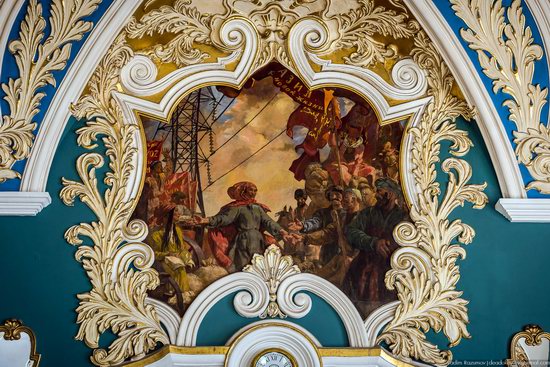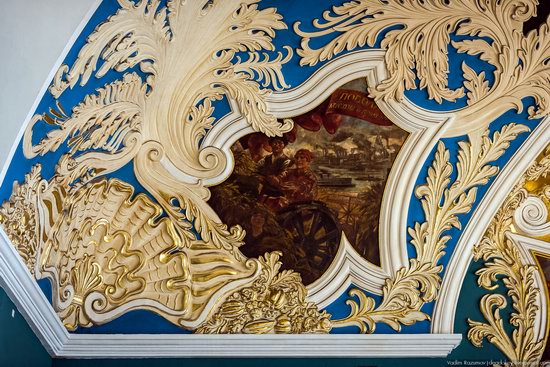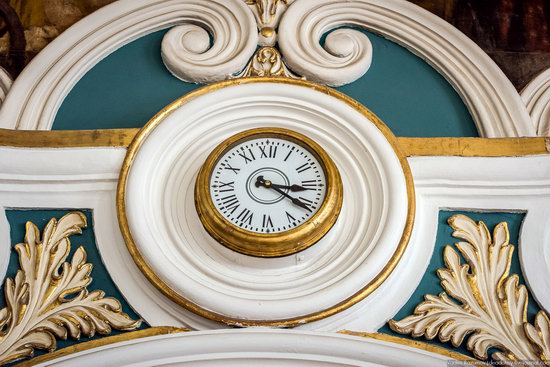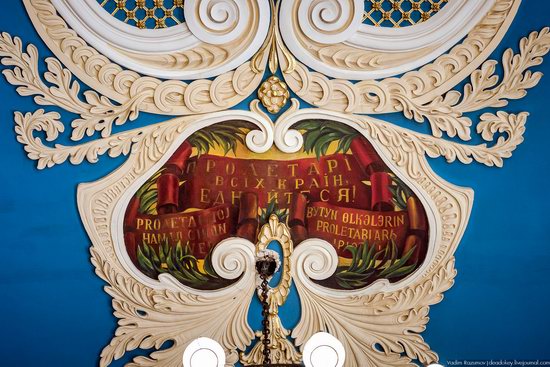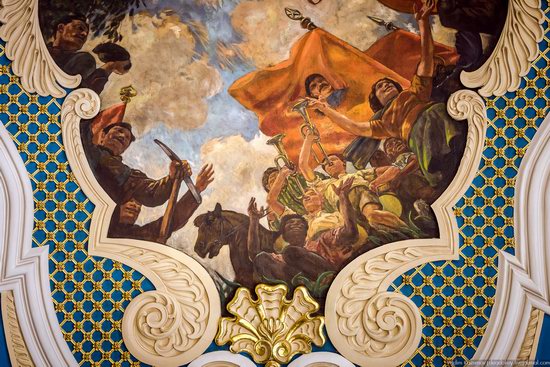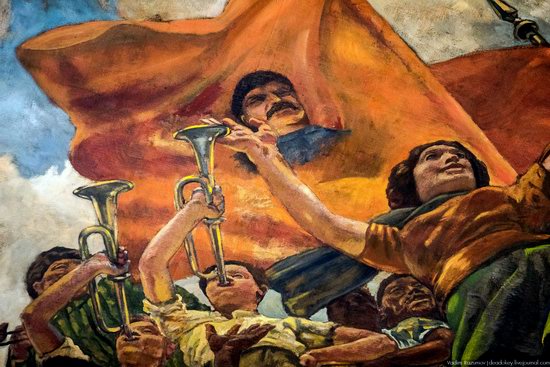 Tags: Moscow city
No comments yet.